Hello and welcome to ExamPundit. Here are the Important Current Affairs Update of 24th October, 2015. These are important for the upcoming IBPS Clerk Exam.
India
–
Defence Ministry
approved induction of women as IAF fighter pilots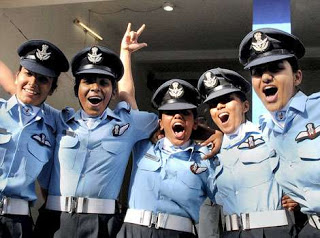 Ministry of Defence on 24 October 2015 approved the
induction of women into the combat stream of Indian Air Force (IAF). This
approval clears the path for women to fly warplanes for the first time.
As per the decision, first batch of women pilots will be
selected from the batch which is presently undergoing flying training at the
Air Force Academy. They will be commissioned into the IAF in June 2016;
thereafter they will undergo advanced training for a year and would enter the
fighter cockpit by June 2017.
Earlier in first week of October 2015, the Air Chief Marshal
Arup Raha at IAF's Hindon air base near Delhi on the occasion of 83rd Air Force
Day parade announced a major policy shift in IAF, which intends to allow women
to become fighter pilots.
At present, around 1500 women serve in the Indian Air Force
of which around 90 as pilots and about 15 as navigators. IAF had women in seven
areas of administration, logistics, meteorology, navigation, education,
aeronautical engineering mechanical and electrical and accounts.
PM Narendra Modi laid
foundation stone of Amaravati, new capital of Andhra Pradesh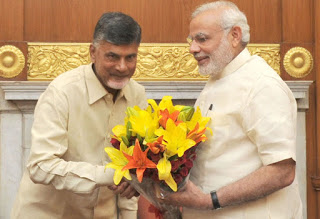 Prime Minister Narendra Modi on 22 October 2015 laid
foundation stone of the new capital city of Andhra Pradesh-Amaravati-at
Uddandayauruni Palem village.
The village is located 19 kilometer away from Vijayawada in
Krishna District on the banks of River Krishna and is one of the three villages
where the seed capital will come up. The other two seed villages'
are-Lingayapalem and Thallayapalem.
Construction of new capital became necessary for Andhra
Pradesh as the AP Reorganisation Act, 2014, through which the state was
bifurcated, mandates that Hyderabad will be the common capital for Andhra
Pradesh and Telangana at most for 10 years.
After the stipulated time, Hyderabad, which is
geographically located within Telangana, will remain as the sole capital of
Telangana State.
The name Amaravti is derived from the capital of erstwhile
Satavahana rulers.
Amaravati is the fifth planned capital city built in independent
India followed by Gandhinagar, Chandigarh, Bhubaneswar and Naya Raipur.
The first phase of the city will be ready by 2018.
Indian mountaineers
climbed an untouched mountain peak, named it after APJ Abdul Kalam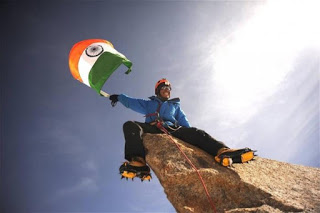 Two mountaineers Arjun Vajpai and Bhupesh Kumar in third
week of October 2015 created history by becoming first people to climb 6180
meter high unnamed peak in Himachal's Spiti Valley. The duo named the peak as
Mout Kalam, in honour of former President of India, Dr. Abdul Kalam.
Newly named Mt. Kalam is located near Bara Shigri Glacier,
largest glacier located in Himachal Pradesh. Bara-Sigri glacier is the second
longest glacier in Himalaya after Gangotri both are around 30 km long.
Vajpai and Kumar hailing from Noida and Bulandshahr
respectively started the expedition on 8 October 2015 from Noida and completed
the climb on 14 October 2015 and hoisted the Indian national flag. They
returned back on ground on 20 October 2015.
Earlier in 2010, Vajpai became the youngest Indian to climb
Mt. Everest. He climbed the highest peak in the world at the age of 16. Bhupesh
has scaled 17 peaks in India.
Doordarshan emerges
most watched Hindi channel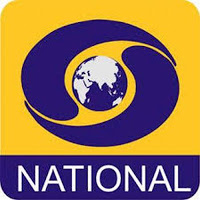 Public broadcaster Doordarshan today claimed that it has
emerged as the most watched Hindi channel in terms of time spent per viewer
ahead of top General Entertainment Channels.
The "monumental development" comes in as Broadcast Audience
Research Council (BARC) released the much awaited All India viewership data, which
includes rural India, for the very first time, a statement released by
Doordarshan said.
This indicates that after tuning to the channel, viewers
preferred to continuously watch it for a longer duration of time rather than
frequently switching the channels, as compared to other GECs, it added.
The channel witnessed a significant rise in ratings and
moved up to the 7th position in Hindi Speaking Markets in the week 41,
according to the data, the statement said.
Of the total 153.5 million TV households, representing All
India and all modes of signal, 77.5 million are urban TV households and 76
million are rural TV households, it added.
Appointments
–
Indian-origin
Ashok-Alexander Sridharan sworn in as mayor of Bonn in Germany
Indian-origin Ashok-Alexander Sridharan on 21 October 2015
sworn in as the mayor of Bonn in Germany. Bonn is the 18th most populated city
in Germany and the provisional capital of erstwhile West Germany.
Sridharan was elected to the office as a candidate of the
German Chancellor Angela Merkel-led Christian Democratic Union of Germany (CDU)
party in an election held in September 2015.
With this win, Sridharan became the first Person of Indian
Origin (PIO) to be elected as the mayor of a major city in the country.
Further, he also became the city's first mayor from an
immigrant background.
US President
designated Brett McGurk as Envoy to US-led coalition fighting ISIS
US President Barack Obama on 23 October 2015 designated
veteran Iraq expert Brett McGurk as Special Presidential Envoy to the US-led
coalition fighting the Islamic State for Iraq and Syria (ISIS). President Obama
described McGurk as one of his most trusted advisers on Iraq.
He succeeded General John Allen who will retire from the
post on 12 November 2015. Allen played a key role in trying to hold together
the disparate 65-member coalition and steps down after a year marked by
setbacks, policy reversals and increasing regional chaos.


Regards
Team ExamPundit
Sponsored

(adsbygoogle = window.adsbygoogle || []).push({});
Books For 2015 Banking/Insurance Exams