Hello and welcome to ExamPundit. Here are the Important Current Affairs of 23rd September, 2015. These are Important for the upcoming IBPS PO V Exam.
Finance/Industry
–
Bharti Airtel ties up
with Liquid Telecom in Africa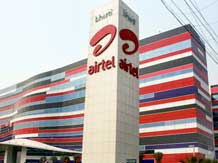 Bharti Airtel has signed an agreement with Liquid Telecom to
share its fibre network to connect its mobile base stations across Africa,
which will enable subscribers in Africa to access better speeds on 3G and 4G
networks.
"The framework agreement enables Airtel operations to
leverage Liquid Telecom's existing 20,000km-long fibre network across east,
central and southern Africa, as well as enjoy new purpose-built fibre
infrastructure, to connect Airtel's mobile base stations and enterprise
customers with fibre," Bharti Airtel said in a statement.
The company, however, did not share the financial details of
the deal.
Liquid Telecom is an independent data, voice and IP provider
in eastern, central and southern Africa. It supplies fibre optic, satellite and
international carrier services to Africa's mobile operators, internet service
players and businesses.
Paytm invests $10 mn
in logistics data startup LogiNext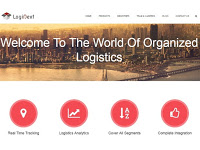 Paytm, a mobile commerce platform, is backing logistics data
startup company LogiNext. The company is investing $10 million in the first
round of institutional funding for the firm.
The move is in line with Paytm's strategic plan to invest
$150 million in Indian technology startups over the next few months.
Kiran Vasireddy, senior vice President, Paytm commented that
while large logistics companies have technoligical capabilities, smaller
players have limited access to good
technologies.
LogiNext's big data analytics platform will help courier
companies to bring in more efficiency in their delivery network by route
optimisation and real time tracking of their resources.
LogiNext is a privately held big data analytics startup
backed by Indian Angel Network.
ADB lowered India's
Growth Forecast for 2016 from 7.8% to 7.4%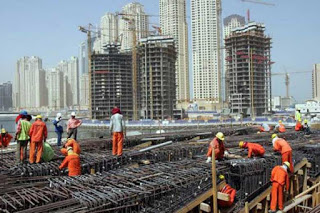 Asian Development Bank (ADB) on 22 September 2015 lowered
India's gross domestic (GDP) growth projections for the fiscal year (FY) 2016
to 7.4 percent from 7.8 percent projected in its March 2015 Outlook.
For FY2015, Indian economy growth is forecasted at 7.8
percent which is lower than the earlier forecast of 8.2 percent.
The causes for the lowering of growth projections has been
the economic slowdown in industrial countries, weak monsoon, and stalled action
of some key structural reforms.
However; there are few upsides that may give help the
economy to bounce back and they are:
Inflation is trending down: The report projects inflation to
average 5 percent in FY2015, rising to 5.5 percent in FY2016, on improved
growth and an uptick in commodity prices. Continued soft consumer prices will
help Reserve Bank of India (RBI) in further reducing interest rates in the
second half of FY2015. The positive impact of monetary easing on the real economy
would be strengthened with further headway on economic reforms.
Researchers developed
SafePay prototype system to prevent mass credit card fraud
A team of researchers have developed an inexpensive, secure
method named SafePay prototype system to prevent mass credit card fraud using
existing magnetic card readers. The research was led by Yinzhi Cao, assistant
professor of computer science and engineering at Lehigh University.
The findings of the research were published on the official
website of Lehigh University on 21 September 2015.
This novel technique works by transforming disposable credit
card information to electrical current and driving a magnetic card chip to
simulate the behavior of a physical magnetic card.
It is compatible with
existing magnetic card readers and due to this it will greatly relieve the
burden of merchants in replacing card readers and at the same time protect
cardholders from mass data breaches.
It is related to Cyber-Physical Systems (CPS) which are
systems consisting of computational elements that control physical entities.
The computational elements in SafePay consist of a mobile
device and a server which distributes disposable credit card numbers.
India
–
India, US conclude
MoU on energy security, climate change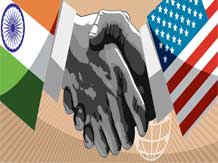 India and the US have signed a significant MoU on energy
security, climate change and clean energy which Secretary of State John Kerry
said reflects the commitment of the two countries to make the Paris summit
later this year a success.
India's commitment to reach 175 gigawatts of renewable
energy by 2022 is the world's most ambitious target in the area of renewables,
Kerry said referring to the goal set by Prime Minister Narendra Modi.
Energy and climate change are two of the many issues on
which the two governments made progress over the last couple of days, Kerry
said referring to series of meetings that took place between officials of the
two countries over the past few days and in particular at the inaugural
Strategic and Commercial Dialogue being held at the State Department
headquarters.
Cabinet approves
setting up of India Sign Language Research and Training Centre
The Union Cabinet has approved the setting up of Indian Sign
Language Research and Training Centre (ISLRTC) as a society under the Societies
Registration Act, 1860.
The ISLRTC will be under the aegis of the Department of
Empowerment of Persons with Disabilities, Ministry of Social Justice and
Empowerment.
It shall be located initially at the Institute for
Physically Handicapped, New Delhi.
This decision will help the five million deaf community of
the country. It shall provide for increased accessibility for the hearing
impaired in education, in the workplace and in all activities of public life.
The Centre will be a society consisting of a President and
12 Members in the General Council.
There will be an executive council consisting of a
chairperson and nine members, some ex-officio and others, as experts from
national level organisations of the deaf/universities/academic institutions and
independent experts in Indian Sign Language (ISL).
PM's sanctions
Indo-German partnerships in higher education
Prime Minister Narendra Modi on Tuesday gave his approval
for the signing of a Joint Declaration of Intent (JDI) between India and
Germany for minor amendments in the earlier memorandum of understanding (MoU)
for facilitating implementation of the programme "Indo-German Partnerships
in Higher Education".
By signing the JDI, the term "Strategic" will be
deleted from the title of the programme to make it "Indo-German
Partnership in Higher Education" and the funding period for the programme
will be changed from July 1, 2016 to June 30, 2020.
The strengthened education relationship through this Joint
Declaration of Intent will enable the higher education institutions in both the
countries to benefit mutually to enhance innovative partnerships in the field
of education, research and skill development.
India, US to launch
innovation forum next year
Days ahead of Prime Minister Narendra Modi's visit to the
Silicon Valley, India and the US have agreed to launch a forum next year to
boost innovation and related two-way investment and trade.
The two countries will launch a private sector-led
Innovation Forum, which will serve as an additional avenue through which the
two governments seek private sector feedback and input for bilateral
discussions, the State Department said in a fact sheet released after the
conclusion of the India US Strategic and Commercial Dialogue yesterday.
The Forum will consider a set of rotating topics to ignite
and scale innovation, increase related two-way investment and trade, support
the advancement of small and medium-sized enterprises (SMEs), and identify
where specific skill sets are needed to propel innovation forward, it said.
The Center for Strategic and International Studies will
serve as a convener of the annual Innovation Forum, and will be supported by a
steering committee comprising organisations from both countries, it said.
India, US and Japan
elevate trilateral talks to ministerial level
In a development that is likely to raise eyebrows in China,
the US, India and Japan have decided to elevate their trilateral partnership to
the ministerial level, first meeting of which is scheduled to be held next week
on the sidelines of the UN General Assembly.
"During the UN General Assembly sessions next week,
Sushma (Swaraj) and I will join Japanese Foreign Minister Kishida in the first
trilateral ministerial meeting to coordinate policies among our three great
democracies," US Secretary of State John Kerry, told reporters at a
joining news conference.
He addressed the conference yesterday along with his Indian
counterpart Sushma Swaraj, Commerce Secretary Penny Pritzker, and Commerce
Minister Nirmala Sitharaman.
The first India-US-Japan trilateral meeting was held in
December 2011, at the level of joint secretary. Since then officials of the
three countries have been meeting twice a year.
From the US perspective, the dialogue is seen as part of
what is described as a policy "pivot" toward Asia and for India is
part of its Act East Asia Policy.
Odisha Government
decided to implement 5 sub-schemes for transgenders
The Odisha Government in the third week of September 2015
decided to implement five sub-schemes introduced by the central government for
empowerment of transgenders.
The state government's newly created Department of Social
Security and Empowerment of Persons with Disabilities (SSEPD) will implement
the sub-schemes.
The department has also prepared a proposal for recognition
of transgenders. Upon recognition, the department will provide them with
certificates as third gender. Also,
parents of every transgender will get financial assistance of 1000 rupees.
Under pre-matric scholarship, the transgender day scholar
will get 150 rupees and the hostelers will get 350 rupees for 10 months.
Similarly, the transgender students will get monthly post-matric scholarship of
550 rupees, and the hostelers will get 1200 rupees for 10 months.
In addition, 15000 rupees per transgender trainee will be given
for 200 hours for their skill development course. One batch will consist of 30
trainees. The stipend will be 1000 rupees per month for the trainee.
Telangana-Chhattisgarh
inked Power Supply pact to buy 1000 MW power
Telangana Government on 22 September 2015 entered into a
power purchase agreement (PPA) with Chhattisgarh for purchasing 1000 mw of
power. The PPA would be in force for the next 12 years.
The supply pact aims at bridging the demand-supply gap in
Telangana, particularly when the demand spikes up during the Rabi crop season
and the summer months.
According to a press release issued by the Telangana
Government, this is in addition to the PPA both the states had earlier signed
in November 2014 for 1000 mw.
Korea Caravan 2015
organised by Korea-Andhra Pradesh Friendship Forum held in Vishakhapatnam
Korea-Andhra Pradesh Friendship Forum organized the Korea
Caravan 2015 in Vishakhapatnam on 22 September 2015. This is for the first time
that Caravan was held outside New Delhi.
During this, Andhra Pradesh government announced to create a
Korea Desk, which would be an exclusive cell to be opened in the State
Secretariat, to issue necessary clearances and give swift response to
investors.
Besides, it also called upon the Koreans to join hands with
the Indians to set up various industries in the State and in building the
capital Amaravathi.
Awards
& Honors –
24th Vyaas Samman
conferred on eminent Hindi writer Dr Kamal Kishore Goenka
Eminent Hindi writer Dr Kamal Kishore Goenka was conferred
with 24th Vyaas Samman for the year 2014 on 22 September 2015. He was awarded
for his work 'Premchand ki Kahaniyon ka Kaal Kramanusaar Adhyayan'.
Goenka's work is a critical analysis of the work by Hindi
literature's towering giant Munshi Premchand.
He was awarded a citation along with a cash amount of 2.5
lakh rupees by eminent Hindi writer Prof Vishwanath Prasad Tiwari.
Lalita Prasida
Sripada Srisai of Odisha won Community Impact Award at Google Science Fair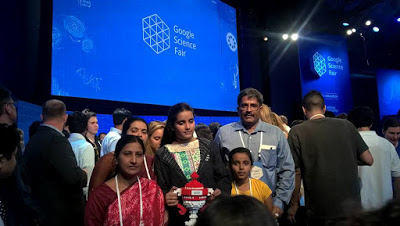 A class 9th student from Koraput district of Odisha, Lalita
Prasida Sripada Srisai, bagged the prestigious Community Impact Award at the
fifth Google Science Fair held in California on 22 September 2015.
Lalita is a student of DPS Damanjodi in Koraput, Odisha and
she got the award for developing a low-cost bio-absorbent based water purifier,
which aimed at cleaning waste water by flowing through difference layers of
corn cobs.
As a part of the award, 13 years old Lalita won 10000 US
dollars as prize money. She will also receive support from Google for one year
for her project.
Winners of the
fifth annual Google Science Fair
Grand Prize- Olivia Hallisey (16), United States
Community Impact Award- Lalita Prasida Sripada Srisai (13),
India
Virgin Galactic Pioneer Award- Pranav Sivakumar (15), United
States
Lego Education Builder Award- Anurudh Ganesan (15), United
States
Google Technologist Award- Girish Kumar (17), Singapore
Incubator Award- Eliot Sarrey (14), France
Scientific American Innovator Award- Krtin Nithiyanandam
(14), United Kingdom
National Geographic Explorer Award- Deepika Kurup (17),
United States
Indra Nooyi and
Shobhana Bhartia win prestigious Global Leadership Awards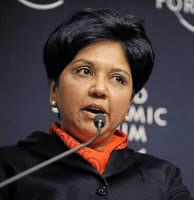 Once again, Indian women prove that they are the best when
it comes to leadership. Recognizing their credibility, Shobhana Bhartia,
Chairperson and Editorial Director of HT Media and Indra Nooyi, Chairman and
CEO of PepsiCo, have been presented US-India Business Council's (USIBC) prestigious
Global Leadership Awards.
The two were honoured by the largest bilateral US trade
association made up of 300 top US and Indian companies, Monday for their
contributions and commitment to driving a more inclusive global economy and for
their roles as women leaders.
The awardees were introduced at the annual USIBC Leadership
summit by Purna Saggurti, Chairman Global Corporate & Investment Banking,
Bank of America Merrill Lynch who also serves as one of USIBC's board of
directors.
Tamahane's Court to
Represent India at 2016 Oscars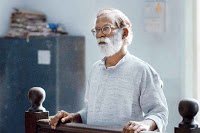 Chaitanya Tamhane's National award- winning Marathi film
Court, a poignant commentary on India's judicial system, beat competition from
Bollywood entries like PK, Haider and
Bajrangi Bhaijaan to be selected as the country's official entry for the Best
Foreign Film category at the Oscars next year.
"Court has been selected as the official entry to the
Oscars. There were 30 films in the race this year," Supran Sen, secretary
general of the Film Federation of India (FFI), told PTI today.
"PK, Masaan, Killa, Haider, Bajrangi Bhaijaan and
Bahubali were among the movies which were in the race. But Court was the
unanimous choice by the jury," he added.
The independent, low-budget but gripping drama received
widespread praise from the critics, who hailed it as one of the best movies to
emerge from the country in recent times and Tamhane is happy that the 17-member
jury, headed by veteran actor-filmmaker Amol Palekar, chose his directorial
debut.
Reports
–
OECD released
International Migration Outlook 2015
The Organisation for Economic Co-operation and Development
(OECD) on 22 September 2015 released the International Migration Outlook 2015.
It analysed recent development in migration movements and
policies in OECD countries and some non member countries.
Also, the report delineated the evolution of recent labour
market outcomes of immigrants in OECD countries.
Highlights of
International Migration Outlook 2015
Immigration flows are on the rise in most OECD countries.
They increased sharply for the first time since 2007 and are back to their
pre-crisis level with 4.3 million permanent entries to the OECD in 2014.
Germany is consolidating its position as one of the main
immigration countries, now second only to the USA in the number of migrants it
receives.
One in ten immigrants to the OECD is Chinese and 4.4 percent
from India.
Union Government
released National Health Profile 2015
The Union Minister for Health and Family Welfare JP Nadda on
22 September 2015 released the National Health Profile (NHP) 2015 prepared by
the Central Bureau of Health Intelligence (CBHI). The E-book (digital version)
of NHP was also released for the first time. This is the 11th edition of NHP.
The National Health Profile covers demographic,
socio-economic, health status and health finance indicators, along with
comprehensive information on health infrastructure and human resources in
health.
NHP 2015 for the first time also incorporates the health
data from ESIC and Railways.
Every government hospital serves an estimated 61000 people
in India with one bed for every 1833 people.
In undivided Andhra Pradesh, every government hospital
serves over 3 lakh patients while in Bihar; there is only one bed for every
8800 people.
Every government allopathic doctor serves a population of
over 11000 people, with Bihar and Maharashtra having the worst ratios.
India now has cumulatively 9.4 lakh allopathic doctors, 1.54
lakh dental surgeons and 7.37 lakh AYUSH doctors of who more than half are
Ayurvedic doctors.
India's 400 medical colleges admit an estimated 47000
students annually.
Appointments
–
Zayn Khan elected as
President of Federation of Motor Sports Clubs of India
Zayn Khan was on 22 September 2015 unanimously elected as
the President of the Federation of Motor Sports Clubs of India (FMSCI). His
appointment was necessitated by the death of R Bharath Raj, who passed away
while serving as President on August 15.
Khan is a resident of Hyderabad and represents the Western
India Automobile Association. He has years of hands-on experience in the sport
and has contributed a lot for the technical side of the sport in India.
As head of the stewards development, training and
deployment, Khan has extensive knowledge about rallying. He also has experience
in officiating at the international level.
Days
–
World Rhino Day
observed across the world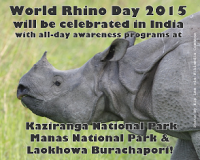 The World Rhino Day was observed on 22 September 2015. The
day is observed to celebrate all five species of rhino and they are Black,
White, Greater one-horned, Sumatran and Javan rhinos.
The World Rhino Day was first announced by WWF-South Africa
in 2010. The following year, World Rhino Day grew into an international
success, encompassing both African and Asian rhino species, thanks to the
efforts of two determined women.
In India, the day was observed with all-day awareness
programmes at Kaziranga National Park (Assam), Manas National Park (Assam) and
Laokhowa Burachapori (Assam).
Obituaries
–
New York Yankees
Catcher Yogi Berra Dies Aged 90
Iconic New York Yankees catcher Yogi Berra, an athlete as
beloved for his folksy sayings as for his legendary baseball career, has died,
the Yogi Berra Museum said today. He was 90.
The Hall of Famer and three-time Most Valuable Player died
of "natural causes" late Tuesday, the museum said in a statement.
Berra, a 15-time All Star and 10-time World Series champion,
was inducted into the Hall of Fame in 1972.
But the baseball great was equally well-known for humorous
quips and malapropisms such as "It's deja vu all over again."
Others include such one-liners as "it ain't over till
it's over" and "when you come to a fork in the road, take it."
Daily Expected Questions on Stock GK
What is the currency
of Ethiopia?
– Ethiopian Birr
Who is the incumbent
chief minister of Tripura?
– Manik Sarkar
Talakaveri Wildlife
Sanctuary is located in which state?
– Karnataka
Koradi Thermal Power
Station is located in which state?
– Maharashtra
Tau Devi Lal Stadium
is located in which city/state?
– Gurgaon, Haryana


Regards
Team ExamPundit
Sponsored

(adsbygoogle = window.adsbygoogle || []).push({});
Books For 2015 Banking/Insurance Exams