Hello and welcome to ExamPundit. Here are the Important Current Affairs Update of 23rd October, 2015. These are Important for the upcoming IBPS Clerk Exam.
Finance/RBI
–
RBI issued direction
on implementation of Gold Monetisation Scheme 2015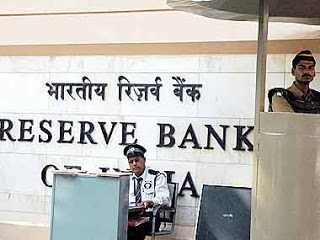 The Reserve Bank of India (RBI) on 22 October 2015 issued a
Direction to all Scheduled Commercial Banks (excluding Regional Rural Banks) on
implementation of the Gold Monetisation Scheme, 2015 notified by the Union
Government.
The RBI issued the direction to banks in exercise of powers
conferred on it under Section 35A of the Banking Regulation Act, 1949.
The GMS 2015 will replace the existing Gold Deposit Scheme,
1999.
Directions on
implementation of GMS 2015
The deposits outstanding under the Gold Deposit Scheme will
be allowed to run till maturity unless the depositors prematurely withdraw
them.
Resident Indians (Individuals, HUF, Trusts including Mutual
Funds/Exchange Traded Funds registered under SEBI (Mutual Fund) Regulations and
Companies) can make deposits under the scheme.
The minimum deposit at any one time shall be raw gold (bars,
coins, jewellery excluding stones and other metals) equivalent to 30 grams of
gold of 995 fineness.
There is no maximum limit for deposit under the scheme.
The gold will be accepted at the Collection and Purity
Testing Centres (CPTC) certified by Bureau of Indian Standards (BIS) and
notified by the Central Government under the Scheme.
The deposit certificates will be issued by banks in
equivalence of 995 fineness of gold.
The principal and interest of the deposit under the scheme
will be denominated in gold.
The designated banks will accept gold deposits under the
Short Term (1-3 years) Bank Deposit (STBD) as well as Medium (5-7 years) and
Long (12-15 years) Term Government Deposit Schemes. While, STBD will be
accepted by banks on their own account, but the latter will be on behalf of
Union Government.
Paytm ties up with
Bank of Maharashtra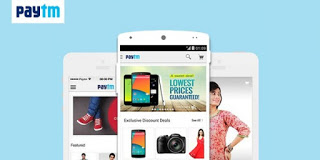 Paytm, leading mobile payment and ecommerce platform has
tied up with Bank of Maharashtra to offer mobile wallet top up facility through
bank ATMs. This facility is aimed at helping Bank of Maharashtra's customers
having debit cards to top up their Paytm Wallet through any of the Bank's 1800
ATMs. The facility will be expended to more banks in the future, company
officials said.
"This first of its kind wallet top up feature through the
Bank ATMs is bound to make transactions easier and more accessible to everyone
and we see this as a significant step towards powering cash free transactions,"
said Nitin Misra, Vice President, Paytm.
Bank of Maharashtra debit card users will now be able to
make their mobile or utility bills payment, shop online at several destinations
or pay for services such as cab fare and more, by topping up their Paytm mobile
wallets through the bank's ATM network.
KVG Bank, Karnataka
govt sign MoU for lending to panchayats
Karnataka Vikas Grameena Bank (KVG Bank), a Dharward–based
Regional Rural Bank (RRB) sponsored by Syndicate Bank, plans to lend ₹150 crore under the Rajiv
Gandhi Chaitanya Yojane in Karnataka.
The bank recently entered into a memorandum of understanding
(MoU) with the State Rural Development and Panchayat Raj Department along with
Sanjivini, an NGO, for implementing the Rajiv Gandhi Chaitanya Yojane.
According Nukala, the scheme is targeted at unemployed
youths aged between 18 years and 35 years, whose applications are to be routed
through the gram panchayats. The panchayats in nine districts of north
Karnataka have to select 40 youths each by conducting gram sabhas.
The bank, through its Vikas Janashakti scheme, has
strengthened the rural credit delivery system by motivating people to take up
income-generating activities by providing micro finance at the grassroot level.
India
–
Prime Minister laid
foundation stone of Shri Venkateswara Mobile & Electronics Manufacturing
Hub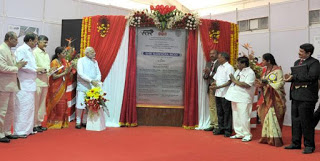 Prime Minister Narendra Modi on 22 October 2015 laid the
foundation stone of Shri Venkateswara Mobile and Electronics Manufacturing Hub
in Tirupati in Andhra Pradesh. The hub will be a dedicated mobile handset
manufacturing facility.
The foundation stone of this mobile handset manufacturing
facility was laid during PM's visit to Andhra Pradesh to lay the foundation
stone for new Andhra Pradesh capital Amaravati.
Shri Venkateswara Mobile & Electronics Manufacturing Hub
will create more than 10000 jobs within a year. The hub is expected to
contribute at least 5 percent of all-India target of 15 lakh jobs by 2019.
Union Government
cleared first batch of AMRUT projects for 89 cities worth 2786 crore rupees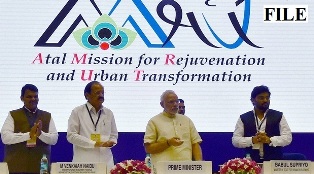 The Union Ministry of Urban Development on 22 October 2015
gave its nod to the first batch of state level Action Plans under Atal Mission
for Rejuvenation and Urban Transformation (AMRUT). The approved Action Plans
have a total of 143 projects in 89 AMRUT cities in Andhra Pradesh, Gujarat and
Rajasthan.
The State Annual Action Plans (SAAP) worth 2786.28 crore
rupees were cleared by inter-ministerial Apex Committee of AMRUT for 89 cities
in the three states.
It is for the first time that the Urban Development Ministry
approved state level plans unlike the past practice of appraising and approving
individual projects.
Gujarat proposed SAAP entailed an investment of 1204.42
crore rupees, Rajasthan entailed an investment of 919 crore rupees and Andhra
Pradesh proposed an investment of 662.86 crore rupees.
Gujarat will take up sewerage projects in 25 AMRUT cities at
a cost of 916 crore rupees and water supply schemes in 11 cities with an
investment of 233.65 crore rupees.
Rajasthan will take up sewerage schemes in 6 cities at a
cost of 555 crore rupees and water supply projects in 10 cities at a cost of
344 crore rupees.
Andhra Pradesh will focus on water supply in 26 AMRUT cities
at a cost of 646.29 crore rupees and provision of green spaces and parks in 30
cities at a cost of 16.57 crore rupees.
Union Government will provide an assistance of 50 percent of
project cost for cities with a population of up to 10 lakhs each and one third
of project cost for cities with a population of above 10 lakhs each.
Awards
& Honors –
Zimbabwean President
Robert Mugabe awarded with 2015 Confucius Peace Prize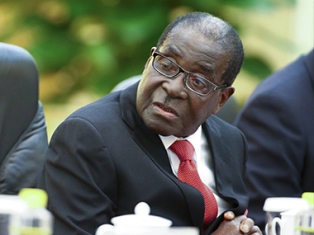 Zimbabwean President Robert Mugabe was on 22 October 2015
awarded with the 2015 Confucius Peace Prize by China for supposedly injecting
fresh energy into the global quest for harmony. The Prize is dubbed as Chinese
equivalent of the Nobel Peace Prize.
He was awarded for overcoming a number of difficulties and
for contributing to building the government, economy and order in the country
while continuing to work at the age of 91 actively for African peace.
Kashmiri Folk Singer
Gets Sangeet Akademi Award
Kashmir's versatile folk singer Abdul Rashid Hafiz was today
honoured with the Sangeet Natak Akademi award by President Pranab Mukherjee at
a function here attended by some of the country's finest musicians, dancers and
theatre artists.
The 61-year-old singer was among the 40 artists who received
the 2014 Akademi awards from the hands of the President in the Durbar Hall of
the Rashtrapati Bhawan for their contribution to music, dance, theatre,
traditional and folk music, puppetry as well as scholarships in the performing
arts.
The citation described Hafiz as the king of Kashmiri folk
singing, who had represented his state in many prestigious festivals. A top
grade artist of AIR and Doordarshan, he has also won other awards including one
from the state government.
Hafiz said later that it was an honour not only to him but
also a recognition of the best traditions of the Kashmiri music.
He is the third singer from the state to have won the
prestigious award, the other two having been Raj Begum and Ali Mohammed Shaikh.
World
–
Britain signed
Strategic Investment Agreements for building three nuclear plants with China
Chinese President Xi Jinping and British Prime Minister
David Cameron on 21 October 2015 signed Strategic Investment Agreements at a
UK-China Business Summit at Mansion House in London during the official visit
of Xi Jinping.
Under the agreement, China will help the UK in building
three nuclear plants including Hinkley Point C nuclear plant, which will be the
first since 1980s.
The deal was signed between China General Nuclear Power
Corporation (CGN) and France's EDF.
Sports
–
First World
Indigenous Games began in Brazil
First World Indigenous Games started in Brazil on 23 October
2015 in the northern Brazilian city of Palmas. The game will end on 31 October
2015.
The games are a multi-sport event involving indigenous
athletes has around 2000 athletes participating from many indigenous ethnic
groups and 30 countries like Ethiopia, Mongolia, Brazil, Australia, Russia, the
Philippines, Ethiopia and New Zealand.
The participants on 22 October 2015 took part in a
traditional fire lighting ceremony in Palmas's central square and danced at the
ceremony in traditional outfits.
Appointments
–
Jacques Kallis
appointed as Head Coach of Kolkata Knight Riders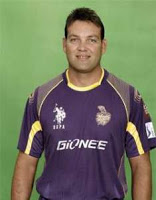 Former South African all-rounder Jacques Kallis was on 22
October 2015 appointed as the Head Coach of the Kolkata Knight Riders (KKR)
team. He succeeds Trevor Bayliss, who was appointed as the Head Coach of
England earlier in 2015.
Kallis will be assisted by another legend Pakistan's Wasim
Akram, who has been serving as the team's Bowling Coach for the past few
seasons.
Kallis has been a part of Kolkata Knight Riders team since
2011 when he was brought in as a player at a fee of 1.1 million US dollars.
Prior joining KKR, he played for Royal Challengers Bangalore in the initial
three editions of the Indian Premier League (IPL).
Obituaries
–
Bollywood singer Labh
Janjua died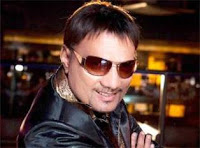 Bollywood singer and songwriter Labh Janjua was found dead
at his Mumbai residence on 22 October 2015. He was 56.
The singer was most famous for songs like Jee Karda from
Akshay Kumar's Singh is Kinng, Dance Pe Chance from Rab Ne Bana Di Jodi, Soni
De Nakhre from Partner and London Thumka from Queen, among others.
Janjua was also known for his Punjabi-bhangra style singing.


Regards
Team ExamPundit
Sponsored

(adsbygoogle = window.adsbygoogle || []).push({});
Books For 2015 Banking/Insurance Exams