Hello and welcome to ExamPundit. Here are Important Current Affairs Update for 22nd April, 2015.
Finance
–
Union Finance
Ministry retained interest rate for GPF at 8.7 percent for 2015-16
Union Finance Ministry retained the rate of interest for
General Provident Fund (GPF) and other related schemes at 8.7 per cent for
2015-16. The notification was issued by the Finance Ministry on 21 April 2015.
The 8.7 per cent interest will apply on Provident Funds of
central government employees, railways and defence forces. The rate of interest
will be effective from 1 April 2015.
The interest rate for GPF is in line with the interest rate
fixed for Public Provident Fund (PPF) at 8.7 per cent for 2015-16. The Government had raised the interest rates
for other small saving schemes.
The interest rate for senior citizens savings scheme was
hiked from 9.2 per cent to 9.3 per cent and the interest rate for Sukanya
Samriddhi Account, the special deposit scheme for girl child has been hiked
from 9.1 per cent to 9.2 per cent.
The interest earning for Kisan Vikas Patra has been retained
at 8.7 per cent.
SEBI Bars Reena
Bansal From Markets For One More Year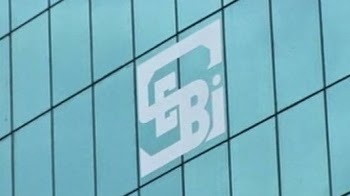 Sebi today said Reena Bansal, wife of a former sub-broker
with ICICI Securities, will continued to be barred from the capital market for
one more year for her involvement in defrauding investors through illicit
dealings in shares of many blue-chip companies.
The Securities and Exchange Board of India (Sebi), through
an interim order in April 2011, had banned Reena, wife of the late Rajeev
Bansal, from the securities market till further orders.
Now, Bansal will be barred from the securities for one more
year as she has already undergone the debarment for four years.
A preliminary probe by Sebi had found that Bansal had acted
as an unregistered sub-broker and dealt in shares of various firms such as the
State Bank of India, Reliance Power, Unitech, Ranbaxy, Tata Steel, United
Breweries and Infosys Technologies for her clients.
India
–
Indira, Rajiv names
dropped from two Hindi awards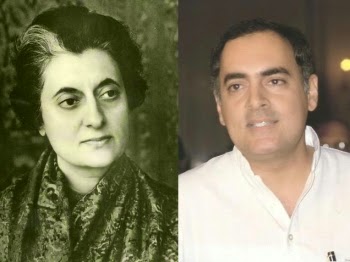 The BJP-led NDA government has dropped the names of former
Prime Ministers Indira Gandhi and Rajiv Gandhi from two awards for propagating
Hindi.
The two awards have been discontinued by the Union Home
Ministry, which instead launched two new schemes for doing outstanding work for
promoting the progressive use of official language.
According to a Home Ministry order, the 'Indira Gandhi
Rajbhasha Puraskar' and 'Rajiv Gandhi Rashtriya Gyan-Vigyan Maulik Pustak
Lekhan Puraskar', launched more than two decades ago, have given way for
'Rajbhasha Kirti Puraskar' and 'Rajbhasha Gaurav Puraskar'.
Home Ministry officials denied that the earlier two awards,
named after the two former Prime Ministers belonging to the Congress, have been
changed due to political considerations by the BJP-led NDA government.
Govt Allocates Rs 775
Crore to Combat Cyber Security Threats
Government has initiated action to create a national level
mechanism to counter cyber security threats with a financial outlay of Rs 775
crore to be spent over a period of five years, Parliament was informed today.
"The government has initiated action to create a
national level mechanism to generate necessary situational scenario of existing
and potential cyber security threats and enable timely information sharing for
proactive and protective actions by individual entities," Minister of
Communications and Information Technology Ravi Shankar Prasad said in a written
reply to the Lok Sabha.
For this purpose, a financial outlay of Rs 775 crore over a
period of five years has been projected, he added.
The Minister said the budget allocation for cyber security
programme has steadily increased from Rs 36.06 crore during 2012-13 to Rs 85
crore during 2015-16.
This includes funds for measures and initiatives for
tackling cyber crimes effectively, he added.
Railway Launches App
for Paperless Unreserved Tickets
Moving ahead in line with digital India, railways today
launched mobile application for paperless unreserved tickets.
Railway Minister Suresh Prabhu introduced from here the
mobile app for paperless unreserved ticketing for commuters in Egmore and
Tambram suburban sections in Chennai under Southern Railway zone.
Developed by Centre for Railway Information Systems (CRIS)
"utsonmobile" – the paperless unreserved ticketing feature in mobile
application aims to eliminate the need for printing of unreserved tickets.
Payment for the ticket is done through the "railway wallet"
feature in the App. After booking the ticket, the passenger will get ticket
confirmation screen, which will contain limited information about the ticket,
they said.
On a pilot basis, the paperless ticketing system in
unreserved segment will cover 15 stations in the suburban section of Southern
Railway, officials said.
Railways plan to extend the paperless service in suburban
section in all metros.
Justice Khehar to
Head the Constitution Bench
Setting at rest issues, the Supreme Court cleared the decks
were for commencing the hearing on the validity of the new law on appointment
of judges with a Constitution Bench rejecting demands for recusal of judges.
"Justice J S Khehar will not recuse himself from
hearing," Justice J Chelameswar said on behalf of the five-judge bench
which overruled the objection on Justice Khehar heading the bench.
Justice Chelameswar said the reasons for the non-recusal of
Justice Khehar will be delivered later.
The bench, also comprising Justices Madan B Lokur, Kurian
Joseph and Adarsh Kumar Goel, besides Justices Khehar and Chelameswar, said it
will commence the hearing on April 27 to examine the validity of the new
law–National Judicial Appointments Commission Act–which has been notified. It
replaces the two-decade-old collegium system of appointment of judges to the
higher judiciary.
Rajaji National Park
in Uttarakhand declared as India's 48th Tiger Reserve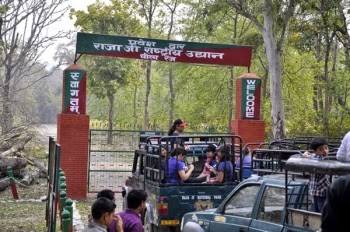 The National Tiger Conservation Authority (NTCA) on 21 April
2015 accorded final approval to Rajaji National Park, Uttarakhand as India's
48th Tiger Reserve. With this notification, Uttarakhand got its second tiger
reserve after the Corbett Tiger Reserve.
The notification was announced by Uttarakhand Chief Minister
Harish Rawat while releasing logo of the Rajaji Tiger Reserve.
The Rajaji National Park that came into existence in 1983 is
spread across three districts of Uttarakhand namely Haridwar, Dehradun and
Pauri Garhwal in an area over 820 square km.
The park is a home to 315 bird species, 40 species of
reptiles and fish and 400 Asian elephants.
Uttarakhand is a state that has the second highest tiger
population in the country after Karnataka. Tigers are present in the state in
the Chilla and Dhaulkhand ranges of the Rajaji National Park. The park
encompasses the Shivaliks near the foothills of the Himalayas.
The park was named after the last Governor-General of
independent India, C Rajagopalachari, popularly known as Rajaji. C.
Rajagopalachari was one of the first recipients of India's highest civilian
award Bharat Ratna in 1954.
World
–
India Now Tops List
of Countries With the Most Yale Fellows
Two Indians are among 16 scholars selected for the 2015 Yale
World Fellows in the US for their exemplary mid-career work.
An Indian conflict reporter, Rahul Pandita and a healthcare
founder, Zeena Johar were selected by the prestigious Ivy League university.
They were chosen from a pool of about 4,000 applicants for
the New Haven, Connecticut-based university's signature global leadership
development initiative.
With the addition of Pandita and Johar, the global Yale
World Fellows network now includes 17 Indian Fellows, more than any other
country since the programme was established in 2002.
Pandita is mostly known for his reportage on Maoist
insurgency in central and eastern India, and on the turmoil in Kashmir.
Indian Passport
Ranked 48 Out Of 50 Most Powerful: Survey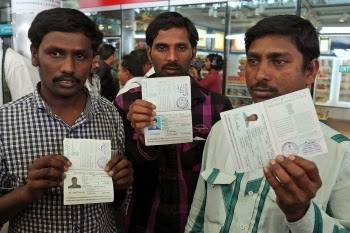 The Indian passport has been ranked 48th in a list of 50
most powerful travel document in the world, according to a global survey topped
by Sweden.
Germany-based Go Euro travel comparison website ranked the
top 50 countries of the world based on their passport's eligibility for
visa-free entry, cost of application as well as number of hours worked to
acquire the document.
India, which came towards the bottom of the ranking, offered
visa-free entry to 52 countries and cost USD 24 and 87 hours of working time.
Sweden topped the chart with 174 visa-free countries,
costing USD 43 and just one hour of working time.
Finland, Germany, the UK and US completed the top 5 with 174
visa-free countries all round.
Hubble Space
Telescope marking 25th anniversary in orbit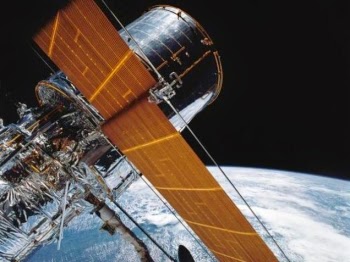 One of NASA's crowning glories, the Hubble Space Telescope,
marks its 25th anniversary this week.
With 1 million-plus observations, including those of some of
the farthest and oldest galaxies ever beheld by humanity, no man-made satellite
has touched as many minds or hearts as Hubble.
NASA is celebrating Friday's anniversary with ceremonies
this week at the Smithsonian Institution and the Newseum in Washington.
A full decade in the making, Hubble rocketed into orbit on
April 24, 1990, aboard space shuttle Discovery.
NASA's James Webb Space Telescope is due to be launched in
2018 to a vantage point 1.6 million kilometres away.
Blanket knitted to
pay tribute to Mandela sets Guinness record
A 3,133 square metres blanket, knitted together by people of
six countries including India to pay tributes to the legacy of South African
anti-apartheid leader Nelson Mandela, today set a new Guinness World record.
Scores of volunteers worked through the night to join the
hundreds of blankets knitted into a single one, covering the sprawling lawns of
the Union Buildings, seat of the South African government.
The project was started by Carolyn Steyn last year to knit
67 blankets for Nelson Mandela Day, on which South Africans engage in some form
of community service to commemorate the 67 years of his life before being freed
from prison to become the country's first democratically-elected President.
NASA 3D prints first
copper rocket engine part
NASA engineers have developed the first full-scale, 3D
printed copper rocket engine part – a combustion chamber liner that operates at
extreme temperatures and pressures.
Numerous complex parts made of many different materials are
assembled to make engines that provide the thrust that powers rockets.
Additive manufacturing has the potential to reduce the time
and cost of making rocket parts like the copper liner found in rocket
combustion chambers where super-cold propellants are mixed and heated to the
extreme temperatures needed to send rockets to space, NASA said.
A selective laser melting machine in Marshall Space Flight
Centre's Materials and Processing Laboratory fused 8,255 layers of copper
powder to make the chamber in 10 days and 18 hours.
Appointments
–
Reinsurance Group of
America appointed former LIC Head Thomas Mathew as MD & CEO for India
Even as the regulator IRDA is busy finalising norms to allow
global reinsurers to enter the country, international firms are putting in
place their top teams, with the US-based RGA taking the lead by appointing
former acting chairman of LIC, Thomas Mathew, as its India head.
Mathew joined RGA (Reinsurance Group of America) India as
Managing Director and Chief Executive on March 30.
At present, Mathew is the non-executive chairman of the
privately-promoted commodity bourse MCX-SX, and continues to hold the post.
According to industry sources, the second-largest global
reinsurer Swiss Re is also in the process of appointing a CEO for its India
operations.
The move comes as Dhananjaya Date, who was heading its
operations here, when it only acted as a service company, retired recently.
The Zurich-based Swiss Re had shortlisted Joydeep Roy, who
was former chief executive of L&T General Insurance and P Nandagopal,
Managing Director and Chief Executive of IndiaFirst Life Insurance, for the
post.
Volvo names Scania chief Martin
Lundstedt as new CEO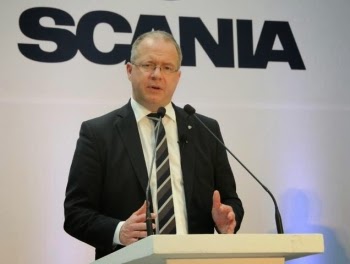 Sweden's Volvo named the head of Volkswagen-owned Scania as
its chief executive on Wednesday, replacing embattled Olof Persson who for
nearly four years led a sweeping efficiency drive at the global truck maker.
The group, vying for global dominance with Germany's Daimler
and VW's truck brands, also released better than expected quarterly earnings
two days ahead of schedule and said it would seek an external partner for parts
of its IT business.
Persson had led a restructuring programme aimed at cutting
10 billion Swedish crowns ($1.2 billion) in costs and boosting profitability to
the level of more nimble rivals such as Scania.
But with less than a year to go to the deadline for the
scheme and margins still below where they were before the plan was launched,
pressure on Persson from top owners such as activist fund Cevian had been
steadily building.
Chairman Carl-Henric Svanberg, who had appeared to give
Persson a lease of life only weeks ago amid reports he was due to get the axe,
said Scania boss Martin Lundstedt was being brought in to lead the next phase
for Volvo.
Awards
& Honors –
Delhi Author Rana
Dasgupta Shortlisted for Orwell Prize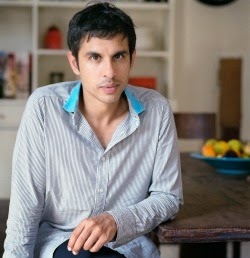 Author Rana Dasgupta's literary potrait of Delhi Capital is
among six books shortlisted for the George Orwell Prize for political writing
2015.
The book is the third work of fiction by Dasgupta who had
previously won the 2010 Commonwealth prize for his work Solo.
In the shortlisted book, Dasgupta explores life-changing
consequences for Delhi's people, meeting with billionaires and bureaucrats,
drug dealers and metal traders, slum dwellers and psychoanalysts.
The 43-year-old British-Indian author who was born in the UK
has been living in Delhi for the past 15 years, ever since he moved here from
New York in the year 2000.
The Orwell Prize worth 3000 pounds, named in memory of the
British journalist, novelist and essayist George Orwell is scheduled to be
announced on May 21.
Other shortlisted books include Hack Attack by Nick Davies,
In Plain Sight by Dan Davies, Modernity Britain by David Kynaston, Private
Island: Why Britain Now Belongs to Someone Else by James Meek, and The People's
Republic of Amnesia by Louisa Lim.
IT Department awarded
the Prime Minister's Award for Excellence in Public Administration
The Income Tax (IT) Department on 21 April 2015 was awarded
the Prime Minister's Award for Excellence in Public Administration for easy tax
compliance through quality service. The award was presented at a function at
Vigyan Bhawan, New Delhi by the Prime Minister Narendra Modi on occasion of
Civil Services Day.
The Prime Minister Award for excellence in public
administration to the Income Tax Department demonstrates the commitment of the
Department towards achieving Minimum Government and Maximum Governance in tax
administration.
Indian-Origin
Engineer Shares Pulitzer Prize in the US
An Indian-origin software engineer in the US has shared this
year's Pulitzer Prize for graphics team of investigative journalism, in growing
recognition of the importance of using IT tools in reporting.
Palani Kumanan, who is a software architect with Dow Jones
that publishes the Wall Street Journal, was a part of the winning project's
graphics team.
The Journal won the top journalism award announced on Monday
for its mammoth investigative project, "Medicare Unmasked."
He shared the prize along with members of the Journal's
graphics team Martin Burch, Chris Canipe, Madeline Farbman, Jon Keegan and
Stuart Thompson.
Days
–
International Mother
Earth Day observed with theme It's Our Turn to Lead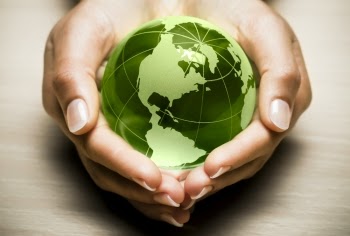 International Mother Earth Day was observed globally on 22
April 2015 with the theme It's our turn to lead.
The theme highlights the need for change and seeks to inform
the communities and leadership that action needs to be taken on climate by
promoting a goal of environmental awareness through developing sustainable
initiatives and galvanizing every human to pledge Acts of Green.
This is the 45th anniversary of the Earth's Day, the year
when the world leaders will pass a binding climate change treaty in Paris in
December 2015. The treaty will be adopted to make sure the future of Earth, our
planet and the survival of life on it.
International Mother Earth Day also known as Earth Day is
being celebrated across the world since 1970.
Sports
–
Cricket South Africa
launched Africa T20 Cup
Cricket South Africa (CSA) on 21 April 2015 announced a new
tournament to be known as the Africa T20 Cup. The tournament was planned to
promote the game and nurture young talent in the continent.
The tournament featuring Zimbabwe, Kenya, Namibia, hosts
South Africa and 12 CSA affiliates will run from 4 September to 4 October 2015.
The tournament will be a World Cup-style competition,
consisting of four pools of four teams each with the winners of each pool
advancing to the semi-finals and eventually to the final.
Besides, the CSA also announced the appointment of former
Proteas paceman Makhaya Ntini as the Africa T20 Cup Ambassador.
Obituaries
–
Eminent Historian
Christopher Alan Bayly died
Eminent historian Professor Christopher Alan Bayly died on
20 April 2015 in Chicago due to heart attack. His death was announced by the
Centre for South Asian Studies at the University of Cambridge. He was 70.
He was a historian who specialised in British Imperial,
Indian and global history and his works covered the 18th and 19th century India
and British imperial history. For his contribution to historical scholarship,
he was knighted in 2007.
Some of his works:
The Local Roots of Indian Politics: Allahabad 1880-1920
(1975)
Rulers, Townsmen and Bazaars: North Indian Society in the
Age of British Expansion, 1780-1870 (1988)
Indian Society and the Making of the British Empire (1990)
The Birth of the Modern World: Global Connections and
Comparisons 1780-1914 (2004)
Regards
Team ExamPundit
Sponsored

(adsbygoogle = window.adsbygoogle || []).push({});
Books For 2015 Banking/Insurance Exams