Hello and welcome to
exampundit
. Here are the Important Current Affairs of 22 to 24 November, 2017. These are important for the upcoming IBPS PO, Clerk Mains, NICL Assistant, OICL AO exams.
Banking & Financial News
NCSK suggests NITI Aayog to bring
some welfare schemes for Safai Karamcharis under its purview
The National Commission for Safai
Karamcharis (NCSK) on 23 November 2017 suggested NITI Aayog to bring some
welfare schemes for Safai Karamcharis and Manual Scavengers under its purview.
Manhar Valji Bhai Zala, Chairman
of National Commission for Safai Karamcharis, along with the members Manju
Diler, Dilip K Hathibed and Swami Sadanand Maharaj shared their views and
concerns on various issues of Safai Karamcharis and Manual Scavengers.
The commission raised the issue
of empowering the Commission by making it a statutory or constitutional body
and confer it with the powers of a civil court so that it can discharge its
mandate effectively.
It suggested for speedy
implementation of The Prohibition of Employment as Manual Scavengers and their
Rehabilitation Act, 2013.
It suggested for getting the
survey of Manual Scavengers done through an independent third party having
adequate representation of volunteers or activists from communities engaged in
manual scavenging.
Government approves Rs 1 Lakh
crore worth projects for Tamil Nadu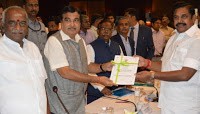 The Union Government has approved
Highway and Shipping Projects worth more than Rs 1 lakh crore for the state of
Tamil Nadu.
The information was shared by
Transport Minister Nitin Gadkari while addressing a joint press conference with
Tamil Nadu's Chief Minister Edappadi K Palaniswami after a review meeting of the
Central and State government.
The projects will cover Highways,
Shipping and Port. They are also aimed at finding a permanent solution to the
irrigation and drinking water requirements of the state.The total expenditure
of the projects is expected to be around Rs 40,000 crore.
Following are the proposed projects with cost details:
1. Three New Elevated Corridors
have been approved:
– Tambaram-
Chengelpatu – the project is expected to cost around Rs 2250 crores
– Poonamalee-
Maduravoyal Corridor – The financial outlay of the project is expected to be
around Rs 1500 crores
– Tiruvallur Corridor – The budget for this
corridor has been set at Rs 1000 crore
2. The Tambaram- Vandalur,
Vandalur -Guduvanchery section of the Highway will be upgraded to 8 lane
Highway at a cost of Rs 72 crores. The move is expected to solve the traffic
congestion at the Tambaram -Perungalathur bridge.
3. The Chennai- Bengaluru
Expressway will be constructed at a projected cost of Rs 20,000 crore. The move
is expected to boost industrialisation and development activities along the
Expressway.
4. The Koyambedu- Poonamalee
-Wallajahpet road will be converted to a six-lane road at a cost of Rs 1500
crore to ease the congestion in the extended suburban areas of Chennai.
List of New Projects
Tiruchi-Chidambaram Highway
project: The budget outlay of the project is expected to be around Rs 4000
crore
Upgradation of the Villupuram-
Nagapattinam section: It is expected to be completed at a cost of Rs 6000
crore.
Projects under Bhartmala
The six projects approved under
the mega construction plan include Nagapattinam to Tuticorin (355 km),
Vellakoil-Erode (71 km), Madurai- Kollam (62 km), Madurai -Theni (44 km),
Musiri -Namakkal (44 km) and Madurai-Natham (38 km).
Besides this, ring road
development will also be taken up in Madurai, Tiruchi and Salem.
Other Approved Construction Projects
The Union government would be
sanctioning Rs 2000 crore to the Tamil Nadu Public Works Department (PWD) to
develop the Dindigul-Kottampati road into a National Highway.
Almost 1300 kms of State Highways
will be upgraded to National Highways. The highways that will be upgraded
include Perambalur- Attur (55kms), Thoppur- Mettur-Erode (85kms),
Tirupur-Ottanchatiram (91kms) and Salem-Vanniyampadi (141kms).
The centre will also be
sanctioning amount worth Rs 2300 crore to the state to take preventive measures
in 61 identified black spots where frequent accidents take place, in order to
reduce the number of traffic accidents.
The detailed project reports for
the creation of Madurai, Coimbatore and Salem bus ports – terminals with the
latest facilities like an airport will be prepared and submitted soon.
The state's three ports will be
enhanced to facilitate exports and industrialisation and value addition under
the Sagarmala programme.
The depth of the Tuticorin port,
the second-largest port in Tamil Nadu, is also going to be increased from 14m
to 16.5 meters at a cost of Rs 3000 crore. It would help the port handle 1,30,000
tonnage vessels from the present capacity of 60,000 tonnage ships and reduce
logistic cost by 30 percent.
Union Government promulgates
ordinance to amend Insolvency and Bankruptcy Code, 2016
The Union Government on 23
November 2017 promulgated ordinance to amend the Insolvency and Bankruptcy
Code, 2016.
The Ordinance aims to prevent
unscrupulous, undesirable persons from misusing the provisions of the Code. The
amendments aim to bar individuals who are wilfully defaulters and are
associated with non-performing assets or are habitually non-compliant, therefore,
pose a risk to the company.
The Ordinance amends Sections 2,
5, 25, 30, 35 and 240 of the Insolvency and Bankruptcy Code, 2016 and inserts
new Sections 29A and 235A in the Code.
Clause (e) of Section 2 of the
Code has been substituted with three Clauses to facilitate the commencement of
Part III of the Code relating to individuals and partnership firms in phases.
Clause (25) and (26) of Section 5
of the Code which define "Resolution Plan" and "Resolution Applicant" are
amended to provide clarity.
Section 25(2)(h) of the Code is
amended to enable the Resolution Professional, with the approval of the
Committee of Creditors (CoC) to specify eligibility conditions while inviting
Resolution Plans from prospective Resolution Applicants.
Centre suggests Odisha Government
to enhance rural road construction target to 10000 km
The Union government on 23
October 2017 suggested to the state government of Odisha to enhance its rural
road construction target under the Pradhan Mantri Gram Sadak Yojana (PMGSY)
from 7,000 km to 10,000 km during the current fiscal year.
The suggestions were made by the
Union Secretary to Rural Development Minister, Amarjit Sinha to the state after
attending a high-level review meeting held under the chairmanship of the Chief
Secretary of Odisha, A P Padhi.
Though the state government had
set an earlier target of constructing 7,000 km roads during this fiscal year, Amarjit
Sinha said that the target should be revised considering the good progress of
the Yojana's implementation.
The target for this year was
7,000 km of road connecting 2,800 habitations, out of which the state has
already completed more than 2,100 km.
Union Government constitutes Task
Force for drafting New Direct Tax Legislation
The Union Government on 22
November 2017 constituted a Task Force to review Income-tax Act, 1961 and to
draft a new Direct Tax Law in consonance with economic needs of the country.
Arbind Modi, Member (Legislation)
of CBDT, will be the Convener of the task force.
The other members of the task force are:
Girish Ahuja, non-official
Director of State Bank of India
Rajiv Memani, Chairman &
Regional Managing Partner of E&Y
Mukesh Patel, Practicing Tax
Advocate, Ahmedabad
Mansi Kedia, Consultant, ICRIER,
New Delhi
G.C. Srivastava, Retd IRS (1971
Batch) and Advocate
Besides, Chief Economic Adviser
(CEA) Arvind Subramanian will be a permanent Special Invitee in the Task Force.
The task force will draft an
appropriate Direct Tax Legislation keeping in view the direct tax system
prevalent in various countries, international best practices and economic needs
of the country.
The Task Force will set its own
procedures for regulating its work and will submit its report to the Government
within six months.
CCEA approves expansion of Beti
Bachao Beti Padhao for Pan India coverage
The Cabinet Committee on Economic
Affairs (CCEA) on 22 November 2017 approved the expansion of Beti Bachao Beti
Padhao (BBBP) scheme for Pan India reach covering all the 640 districts (as per
census 2011) of the Country.
The committee approved a total outlay of Rs 1132.5 Crore for Beti
Bachao Beti Padhao expansion for the duration 2017-18 to 2019-20.
The expansion under Beti Bachao
Beti Padhao scheme came following the successful implementation of the scheme
in 161 districts of the country.
Key Highlights
Out of 640 districts, BBBP is
currently getting implemented in 161 districts.
The expansion includes Multi
sectoral intervention in 244 districts in addition to existing 161 districts
and 235 districts will be covered through Alert District Media, Advocacy and
Outreach.
The Beti Bachao Beti Padhao
Scheme was launched by the Prime Minister on 22 January 2015 at Panipat,
Haryana.
It is a comprehensive programme
that aims to address the declining Child Sex Ratio (CSR) and issues related to
empowerment of women.
The CSR, defined as number of
girls per 1000 boys in the age group of 0-6 years, declined sharply from 976 in
1961 to 918 in Census 2011. Resultantly, Union Government launched this scheme
to improve this ratio.
Union Cabinet approves Wage
Policy for workmen in Central Public Sector Enterprises
The Union Cabinet on 22 November
2017 approved the Wage Policy for the 8th Round of Wage Negotiations for
workmen in Central Public Sector Enterprises (CPSEs).
There are about 12.34 lakh
employees in 320 CPSEs in the country.
CPSEs Management will be free to
negotiate wage revision for workmen where the period of wage settlement of five
years or ten years has expired generally on 31 December 2016.
Union Government will not bear
any budgetary burden for any wage increase. The entire financial implication
will be borne by the respective CPSEs from their internal resources.
In those CPSEs for which the
Government has approved restructuring or revival plan, the wage revision will
be done as per the provisions of the approved plan only.
Union Cabinet approves
continuation of Indian Institute of Corporate Affairs Scheme
The Union Cabinet on 22 November
2017 approved the continuation of the scheme on Indian Institute of Corporate
Affairs (IICA) for another three financial years from 2017-18 to 2019-20.
Moreover, the Cabinet also
approved the provision of Grants-in-aid of Rs 18 crore to the Institute.
With the continuation, the
training programs, research activities and projects conducted by the Institute
will enhance the skill sets resulting in increased employability of students as
well as professionals.
It will lead IICA to become an
Institute of National importance, thereby becoming an engine of growth leading
to increased economic activity.
It will help the professionals in
tapping employment opportunities in emerging corporate areas including those in
overseas.
Cabinet approves setting up of
the 15th Finance Commission
The Union Cabinet led by Prime
Minister Narendra Modi on 22 November 2017 approved the setting up of the 15th
Finance Commission.
The decision was a constitutional
obligation under Article 280 (1) of the Constitution. The Terms of Reference
for the 15th Finance Commission will be notified soon.
According to Article 280(1) of
the Constitution, a Finance Commission (FC) should be constituted within two
years from the commencement of this Constitution and thereafter at the
expiration of every fifth year or at such earlier time as the President
considers necessary.
The general practice has been to
set up the next Finance Commission within five years of the date of setting up
of the previous Finance Commission.
Union Cabinet approves India's
Membership for European Bank for Reconstruction & Development
The Union Cabinet on 22 November
2017 approved India's Membership for European Bank for Reconstruction &
Development (EBRD).
The Department of Economic
Affairs under the Union Ministry of Finance has been tasked to acquire the
membership of the EBRD.
Impact of India's Membership for European Bank for Reconstruction
& Development
It will enhance India's
international profile and promote its economic interests.
It will provide access to EBRD's
Countries of Operation and offer sector knowledge.
It will increase the scope of
cooperation between India and EBRD through co-financing opportunities in
manufacturing, services, Information Technology, and Energy.
It will help India leverage the
technical assistance and sectoral knowledge of the bank for the benefit of
development of private sector.
It will enhance the competitive
strength of the Indian firms and provide an enhanced access to international
markets in terms of business opportunities, procurement activities, consultancy
assignments etc.
Cabinet approves expansion of
umbrella scheme 'Mission for Protection and Empowerment for Women'
The Union Cabinet Committee on
Economic Affairs chaired by Prime Minister Narendra Modi gave its approval for
expansion of the schemes of WCD Ministry under umbrella Scheme 'Mission for
Protection and Empowerment for Women' for a period 2017-18 to 2019-20.
The cabinet also approved a new
scheme called 'Mahila Shakti Kendra', which will empower rural women through
community participation to create an environment in which they realise their
full potential. The cabinet has also approved expansion under
BetiBachaoBetiPadhao based on the successful implementation in 161 districts.
The total cost incurred during
the expansion period will be Rs 3,636.85 crore with the Centre's share being
around Rs 3,084.96 crore.
Key Benefits
The approved sub-schemes are all
social sector welfare schemes, the main focus of which are care, protection and
development of women.
The schemes will also aim at
improving the declining Child Sex Ratio, ensuring survival and protection of
the girl child, ensuring her education and empowering her to fulfil her
potential.
It will provide an interface for
rural women to approach the government for availing their entitlements and for
empowering them through training and capacity building.
Key activities of the Umbrella Scheme
The new scheme "Mahila
Shakti Kendra (MSK)" is pictured to work at various levels.
While, National level (domain
based knowledge support) and State level (State Resource Centre for Women)
structures will provide technical support to the respective government on
issues related to women, the District and Block level Centres will provide
support to MSK and also give a foothold to BBBP in 640 districts to be covered
in a phased manner.
Community engagement through
Student Volunteers is envisioned in 115 most backward districts as part of the
MSK Block level initiatives.
Union Cabinet approves revised
salaries, pension for Supreme Court and High Court judges
The Union Cabinet on 22 November
2017 approved the revision in the salaries, gratuity, allowances, pension of
the Judges and retired Judges of the Supreme Court and the High Courts.
The move came following the
implementation of recommendations of the 7th Central Pay Commission in respect
of Civil Servants.
The revision in salaries and
allowances will pave the way for necessary amendments in the two laws such
as Supreme Court Judges (Salaries and
Conditions of Service) Act, 1958 and High Court Judges (Salaries and Conditions
of Service) Act, 1954.
Both of these Acts govern the
salaries of Chief Justice of India (CJI), Judges of Supreme Court of India,
Chief Justices and all Judges of High Courts.
The increase in the salary and
allowances will benefit 31 Judges of Supreme Court of India (including the CJI)
and 1079 Judges and Chief Justices of High Courts.
News related to India & states
PM Narendra Modi launches UMANG
App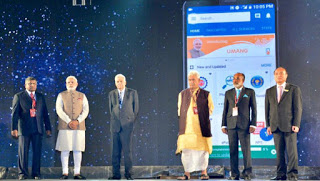 Prime Minister Narendra Modi on
23 November 2017 launched the UMANG App, a platform that brings 162 government
services on a single mobile app.
The UMANG App was launched with an aim to make the
government accessible on the mobile phone of the citizens.
The app was launched during the
fifth edition of the Global Conference on Cyberspace.
The app provides a unified
approach where you can install one application to avail multiple government
services.
UMANG stands for 'Unified Mobile
Application for New-age Governance' and is envisaged to make e-governance.
It contains 162 services of 33
departments or applications and 4 States.
It is a single mobile app that
have an access to 1200 services of various government offices from Centre,
State and utility services.
It supports 13 Indian languages
and caters to on-demand scalability.
It provides all pan India e-Gov
services like Aadhaar and Digilocker on one single platform.
Home Ministry to conduct mega
mock exercise on tsunami preparedness
The Ministry of Home Affairs
through National Disaster Management Authority (NDMA) and the Indian National
Centre for Ocean Information Services (INCOIS) would be conducting a
multi-State mega mock exercise on tsunami preparedness on 24 November 2017.
The exercise will be
simultaneously conducted in 31 coastal districts across four States including
West Bengal, Odisha, Andhra Pradesh and Tamil Nadu and Union Territory
Puducherry along with the entire Eastern Coast.
The disaster scenario will
simulate tsunami waves originating due to a high-intensity earthquake near the
Andaman and Nicobar Islands, which will lead to a massive tsunami along the
East Coast.
Participants from 11 Pacific
Island countries will observe the entire exercise to take away key lessons and
best practices to be adopted while preparing for a disaster situation.
The exercise is one of the
various activities planned on the occasion of the 2nd World Tsunami Awareness
Day, which was observed on 5 November.
Union government initiates
'safe-city' plan for women in 8 metropolitan cities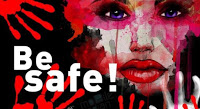 The Union government has
initiated the process of formulating comprehensive 'safe-city' plans for women
in eight metropolitan cities of the country. The process was kick-started
during a Steering Committee meeting chaired by Union Home Secretary Rajiv Gauba
on 22 November 2017.
During the meeting, a
comprehensive review was undertaken to measure the progress and examine steps
taken by the police and civil administration for women's safety.
The plan will be implemented in
cities including Delhi, Mumbai, Kolkata, Chennai, Ahmedabad, Bengaluru, Lucknow
and Hyderabad.
The steering committee decided
during the meeting that the police and municipal corporations of these
metropolitan cities will frame a plan of action.
India is one of top global
cybercrime hotspots: study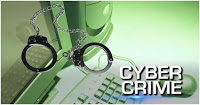 According to the latest study,
Asia-Pacific region accounts for more than half of the world's Internet users
and is the biggest region globally in terms of e-commerce sales, has seen a massive
rise in cybercrime.
As per the APAC Cybercrime Report
2017 by Threat Metrix, cybercrime in the Asia-Pacific region is growing with
attacks becoming more organized and sophisticated. It is because of the rapid
digital transformation spurred by massive economic growth.
India, China, Japan, and Vietnam
are now some of the top cybercrime hotspots in the world, with China ranking
second behind the US as the biggest source of global threats.
This region continues to display
its susceptibility to malware, with India, Indonesia, and the Philippines among
the top countries with the maximum number of malware infections.
Online banking is a key target
for fraudsters as they try to monetise stolen and spoofed identity credentials
resulting from various data breaches around the world.
Brahmos missile successfully
flight-tested from Sukhoi fighter aircraft
World's fastest Supersonic Cruise
Missile Brahmos on 22 November 2017 created history after it was successfully
flight-tested from the Indian Air Force's (IAF) frontline fighter aircraft Sukhoi-30MKI
for the first time.
After being dropped from the
Sukhoi-30MKI, the missile's engine fired up and propelled towards the intended
target at the sea in Bay of Bengal. Weighing 2.5 ton, Brahmos is the heaviest
weapon to be deployed on Su-30 fighter aircraft modified to carry weapons.
This successful maiden test
firing of this Air Launched Cruise Missile (ALCM) will boost the IAF's air
combat operations capability.
Google Doodle honours first
Indian woman physician Rukhmabai on her 153rd birth anniversary
Google Doodle on 22 November 2017
honoured Rukhmabai Raut, the first Indian woman to practice medicine in
colonial India, on her 153rd birth anniversary.
The Doodle, designed by
illustrator Shreya Gupta, shows Rukhmabai among her patients, doing the dedicated
work of a skilled physician.
Rukhmabai was also known for asserting
her right to consent in marriage at a time when rights for women were rarely
given any kind of importance.
Union Government bans LED lights
on mechanised fishing vessels
The Union Government has banned
the use of LED lights and other artificial lights on mechanised fishing vessels
in an attempt to protect the marine ecology.
The information was shared by
Union Agriculture Minister Radha Mohan Singh on 21 November 2017, on the
occasion of the World Fisheries Day.
The government has also placed a
ban on the practice of bull- trawling, purse seining and gill netting
operations in the Indian exclusive economic zone (EEZ) beyond territorial
waters.
The decision was taken after
coastal states including Goa made a representation to the Centre to prohibit
these activities in order to save the marine ecology.
The government has also stopped
the letter of permit (LoP) system since January 2017. The move has been made to
boost the fishery sector.
Appointments
Shubhangi Swaroop becomes first
woman to be inducted as Pilot in Indian Navy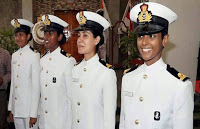 In a first, Indian Navy inducted
Shubhangi Swaroop as its first woman pilot on 23 November 2017. Shubhangi
Swaroop, a native of Uttar Pradesh, will soon be flying Maritime Reconnaissance
aircraft.
She will now head to INS Garuda
in Kochi and then will undergo training at the Dundigal Air Force Academy in
Hyderabad, which trains pilots of the Army, Navy and the Air Force.
Swaroop was among four women
officers who had passed out of the Ezhimala Naval Academy in Kerala. The other three women officers are Aastha Segal,
Roopa A and Sakthimaya S.
Indian-origin Quarraisha Abdool
Karim appointed as UNAIDS Special Ambassador for Adolescents and HIV
Acclaimed South African
Indian-origin Professor Quarraisha Abdool Karim was on 21 November 2017
appointed as a UNAIDS Special Ambassador for Adolescents and HIV.
Professor Abdool Karim is one of
the world's leading AIDS researchers. She has made pioneering contributions in
understanding the HIV epidemic among young people, especially among young
women.
As a UNAIDS Special Ambassador,
Abdool Karim will focus on adolescents and HIV while focussing on involving
young women in science.
The United Nations Programme on
HIV/AIDS (UNAIDS) inspires the world to achieve its shared vision of zero new
HIV infections, zero discrimination and zero AIDS- related deaths.
Awards & Honors
Five Indian films nominated for
ICFT UNESCO Gandhi Medal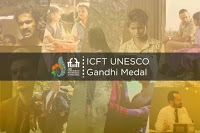 The International Film Festival
of India (IFFI) has nominated nine movies for this year's International Council
for Film, Television and Audio-visual Communication (ICFT) UNESCO Gandhi Medal.
Among the total nine nominated
films, five are from India. The Indian
films competing for the prestigious ICFT UNESCO Gandhi Medal include Kshitij –
A Horizon, Manusangada, Poorna, Railway Children and Take-Off.
The competing foreign films
include Amok from Poland, Khibula – a co-production of Germany, France and
Georgia, The Last Painting from Taiwan and Women of the Weeping River – a joint
production of the US and UK.
All the nine films are being
screened at the ongoing IFFI's 48th edition in Panaji, Goa.
Days & Observances
Union Government sends a proposal
to UN for declaring year 2018 as International Year of Millets
Union Minister for Agriculture
& Farmers Welfare Radha Mohan Singh on 22 November 2017 sent a proposal to
United Nations (UN) for declaring the year 2018 as 'International Year of
Millets'.
If accepted by UN, the proposal
will raise awareness about millets among consumers, policy makers, industry and
Research and Development sector. This will directly benefit the future
generations of farmers as well as consumers.
As per the government, Millets
are Smart Food as they are 'Good for You, Good for the Farmer and Good for the
Planet'.
World Television Day 2017
observed across the world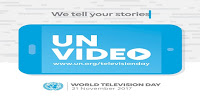 The World Television (TV) Day was
observed across the world on 21 November 2017.
The European Broadcasting Union
(EBU), the Association of Commercial Television in Europe (ACT) and the
association of television and radio sales houses 'egta' jointly produced a
30-second video clip emphasising the role of TV around the world as provider of
trusted content.
This UN Video was aired by
broadcasters across Europe, Asia, Canada, USA and Australia. In order to
celebrate the day, the TV viewers were encouraged to use the hashtags #WeloveTV
and #WorldTVDay on social networks.
The video features an Oscar
awarded for a short documentary on people with disabilities; a documentary on
UN peacekeeping; an urgent call for action on climate-change by UN
Secretary-General Antonio; a human rights award for an act of courage in South
Sudan.
Launched in 1947, UN Video is
produced in the six official languages of the UN- French, Spanish, English,
Chinese, Arabic, Russian.
Lists
Beyonce named World's
Highest-Paid Woman in Music in 2017 by Forbes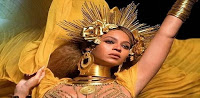 Forbes on 21 November 2017
released the list of World's Highest-Paid Women in Music 2017. The list is
topped by Singer-Songwriter Beyonce Knowles.
Beyonce's hit album 'Lemonade'
and her world tour made her the highest-paid woman in music in 2017, followed
by Britain's Adele and pop star Taylor Swift in second and third position
respectively.
Beyonce Knowles earned a total
wealth of USD 105 million from record sales and from her "Formation" concert
tour. She also has her own Ivy Park fashion line and other business interests.
Adele fetched the second spot
with a total worth of USD 69 million, boosted by her first proper tour since
2011.
Taylor Swift ranked third with a
wealth of USD 44 million.
Celine Dion ranked fourth with
USD 42 million net worth, followed by Jennifer Lopez at fifth position with USD
38 million wealth.
The other women in top 10 are
Dolly Parton at 6th position (USD 37 million), Rihanna at seventh (USD 36
million), Britney Spears at eighth (USD 34 million), Katy Perry at ninth (USD
33 million) and Barbra Streisand at tenth (USD 30 million).
Sponsored

(adsbygoogle = window.adsbygoogle || []).push({});
Regards
Team ExamPundit

EP Recommends: Practicemock Free Mock Tests