Hello and welcome to ExamPundit. Here are the Important Current Affairs of 21st September, 2015. These are Important for the upcoming IBPS PO V Mains Exam.
India
–
Election Commission
releases NOTA symbol for all polls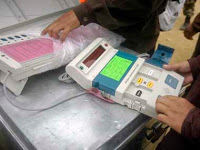 The Election Commission (EC) has introduced a symbol for
"None of the Above (NOTA)" option to facilitate voters in exercising
their NOTA option in elections, it was announced on Friday.
"This symbol will now appear in the last panel on all
EVMs and the other ballot papers against the NOTA option at all elections to be
held from now onwards," an official statement said on Friday, adding
necessary instructions have been issued to all the chief electoral officers.
The NOTA option was made available to the voters with effect
from 11 October, 2013, pursuant to the Supreme Court order of 27 September,
2013.
"The main objective of the NOTA option is to enable
electors, who do not wish to vote for any of the candidates, to exercise their
right without violation of the secrecy of their decision," it added.
The symbol for NOTA option was designed by the National Institute
of Design, Ahmedabad.
Jammu and Kashmir
government banned sale of Ambuja cement in state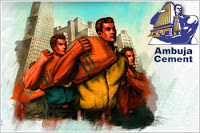 The Jammu and Kashmir Government on 19 September 2015 banned
the sale of Ambuja Cements in the state. There were complaints of malpractices
against the company. The initial enquiry found that the company sold cement
bags at two different MRP rates in the region.
It was unveiled that the company sold a cement bag in
Kashmir for 346.65 rupees per bag and in Jammu at 437.69 rupees. The bags were
also underweight by 400 to 600 grams per bag.
Legal Metrology Department was directed to ensure the ban on
sale and stock of Ambuja cement.
India, UN ESCAP
Tie-Up to Boost Disaster Warning Systems
India today signed a USD one million partnership with a UN
body to support disaster risk management in the Asia-Pacific region, with a key
focus on strengthening early warning systems for coastal hazards like tsunamis,
flooding, storm surges and tropical cyclones.
India's contribution to the UN Economic and Social
Commission for Asia and the Pacific's Multi-Donor Trust Fund for Tsunami,
Disaster and Climate Preparedness in Indian Ocean and Southeast Asian Countries
will help ensure that vulnerable communities receive the timely warning
information required to save lives and livelihoods in disasters.
United Nations Under-Secretary-General and Executive
Secretary for Economic and Social Commission for Asia and the Pacific (ESCAP)
Dr Shamshad Akhtar highlighted India's ongoing commitment to supporting
disaster risk management in Asia and the Pacific.
The contribution to the Trust Fund is part of a series of
steps taken by India to support regional early warning systems.
India is a regional service provider for the Indian Ocean
Tsunami Warning and Mitigation System (IOTWS) and an active member of the
ESCAP/World Meteorological Organisation Panel on Tropical Cyclones.
Awards
& Honors –
Urdu scholar Shamim
Hanfi awarded with Jnangarima Manad Alankaran award
Renowned Urdu scholar Shamim Hanfi was on 20 September 2015
honoured with the Jnangarima Manad Alankaran by Bharatiya Jnanpith in New
Delhi.
The award was declared at the annual Kavita Samay, an
evening of poetry recitation by authors in Hindi and Urdu.
The scholar is best known for his books on criticism like,
Ghazal Ka Naya Manzarnama, Jadidiyat ki Falsafiyani Asas and Infiradi Shaoor
aur Ijtemai Zindagi.
Sania Mirza &
Ajinkya Rahane conferred with Cricket Club of India's honorary life membership
India's ace tennis player Sania Mirza and cricketer Ajinkya
Rahane were in the third week of September 2015 conferred with honorary life
membership of Cricket Club of India (CCI).
As the members of the club, the recipients will be allowed
to use its facilities along with one's spouse.
The membership of CCI is a prestigious ownership which is
awarded regularly to sportsmen and eminent persons as recognition of their
contribution to their respective fields.
Viola Davis becomes
first African-American to win best actress Emmy
Viola Davis made history by becoming the first
African-American to win the leading actress in a drama category at Emmy for her
role of a defense lawyer in How to Get Away with Murder and hoped that her
award will help create more opportunities for people of colour.
In an impassioned speech, 50-year-old Davis quoted
humanitarian Harriet Tubman and paid tribute to other African-American actresses,
like Halle Berry, Kerry Washington and Gabrielle Union.
Davis has already won a SAG Award for her performance as a
tough, damaged lawyer and law school professor Annalise Keating on the Shonda
Rhimes show, besides being nominated for a Golden Globe.
The Oscar-nominated actress, who looked overwhelmed when her
name was announced, took the opportunity to make a statement about racial
inequality in Hollywood and to thank the people, who helped get her into a
leading role.
Appointments
–
P Siva Kumar, CVRDE
Director, elevated as Distinguished Scientist
P Sivakumar, Director of CVRDE, was on 19 September 2015
elevated as a Distinguished Scientist or Scientist H by the Union Ministry of
Defense. It is the highest honour conferred on a scientist in India.
CVRDE stands for Combat Vehicles Research and Development
Establishment. It is located at Avadi in Tamil Nadu.
Sivakumar's elevation was in recognition of his dedication
and diligence in self-reliance effort for defence combat vehicle systems and
sub-systems.
Sherif Ismail sworn
in as Prime Minister of Egypt
Sherif Ismail on 19 September 2015 was sworn in as the Prime
Minister of Egypt by the President Abdel-Fattah el-Sissi.
Ismail is expected to be in office till the new government
will take charge after the December 2015 elections to the Parliament.
This is the seventh national government in the country since
the 2011 uprising that toppled the autocratic Hosni Mubarak.
Ismail succeeded Ibrahim Mahlab who resigned in the second
week of September 2015 amid a corruption probe.
Days
–
International Day of
Peace observed globally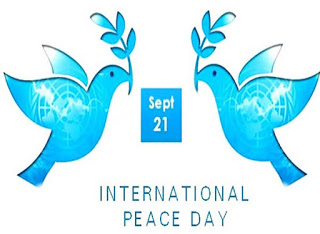 The International Day of Peace was observed on 21 September
2015 across the world to recognise the efforts of those who have worked hard to
end conflict and promote peace. The International Day of Peace is also a day of
ceasefire.
The theme of International Day of Peace for the year 2015 is
Partnerships for Peace- Dignity for All.
The International Day of Peace is observed around the world
on 21 September every year. The United Nations General Assembly has devoted
this day to strengthen the ideals of peace, both within and among all nations
and peoples.
On this day, the United Nations invites all nations and people
to honour a cessation of hostilities and commemorates the Day through education
and public awareness on issues related to peace.
Sports
–
Ajay Jayaram won
Silver Medal in 2015 Korea Open Badminton tournament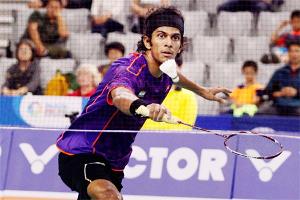 India's badminton player Ajay Jayram on 20 September 2015
won silver medal in 2015 Korea Open Badminton tournament in Men's singles
category.
In the final match played in Seoul, Jayram lost to World No.
1 Chen Long of China by 14-21, 12-21.
With this win, Jayaram became the first Indian badminton
player who grabbed a medal in Korea Open Badminton tournament.
At present, Jayram is ranked 32nd in the Men's Singles world
ranking.
Mariko Kipchumba of
Kenya won 2015 Beijing International Marathon
Mariko Kipchumba of Kenya on 20 September 2015 won the
annual Beijing International Marathon. He finished the 42.195-km course in 2
hours 14 minutes and 25 seconds.
In women's competition, Ethiopian runner Betelhem Cherenet
won the title in 2 hours 27 minutes and 31 seconds.
With the present win, forty-one-year-old Kipchumba became
the first non-Ethiopian athlete to win the event since 2011. Francis Kiprop won
the 2011 event.
Daily Expected Questions on Stock GK
Tilak Maidan Stadium
is located in which city/state?
– Vasco da Gama, Goa
Who is the chief
minister of Nagaland?
– T. R. Zeliang
Eagle's Nest Wildlife
Sanctuary is located in which state?
– Arunachal Pradesh
Quito is the capital
city of which country?
– Ecuador
"Where every
individual is committed" is the slogan of which of the following bank?
– Oriental Bank of Commerce


Regards
Team ExamPundit
Sponsored

(adsbygoogle = window.adsbygoogle || []).push({});
Books For 2015 Banking/Insurance Exams