Categories:
1. Banking/Insurance
2. India
3. World
4. Sports
5. Days
6. Awards
7. Obituaries





IRDAI directs SBI
Life to refund ` 275 crore excess
commission
Directing private life insurer SBI Life Insurance Company
Ltd. to refund excess commission of `
275.29 crore to policy holders, the Indian insurance regulator on Friday
reiterated that it has necessary powers to pass such an order under the
Insurance Act.
In a letter to SBI Life, the chairman of Insurance
Regulatory and Development Authority of India (IRDAI) T.S. Vijayan directed the
insurer to implement its March 2014 order to refund ` 275.29 crore of excess commission to
the policy holders.
The SBI Life is a 74:26 joint venture between State Bank of
India (SBI) and BNP Paribas Cardif of France.
Throwing out the contention of the private life insurer that
the regulator does not have the power to issue directions, the IRDAI said
Section 34 of the Insurance Act enables it to issue directions to any insurer
to prevent actions that are detrimental to the interests of policy holders.
State Bank of India
to finance small tea growers in NE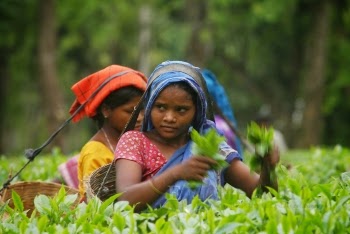 State Bank of India (SBI) will provide finance totaling ` 100 crore benefiting
3,000 small tea growers in the North East soon, a senior official of the public
sector bank said today.
Finance will be provided to tea growers who have proper
basic documents of their existing garden as per Tea Board of India norms, SBI
Eastern Range Circle Chief General Manager Sanjay Kumar Magoo told reporters
here.
The finance will be for all sections of small growers to
establish mini-bought tea leaf factories and buying vehicles for transporting
green leaves, Magoo said.
As an example Sikkim has already taken the front seat in the
tourism sector, he said, adding that Assam, Meghalaya, Nagaland and Arunachal
could be equally attractive places both naturally and geographically for
visitors.
PDP, BJP to form
J&K government jointly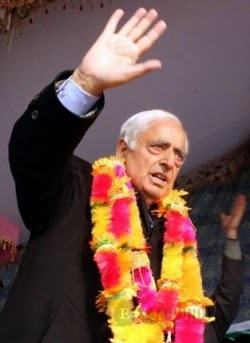 After two months of talks between the BJP and PDP on forming
the government in Jammu and Kashmir, sources in both the parties confirmed that
the two have finalised the deal and will soon announce the government
formation.
Since the elections results announced a hung verdict in the
last week of December, the PDP and BJP, formerly seen as political parties with
completely opposite political positions and agendas, have been in talks with
each other to form the Government, ignoring all the other options for
coalitions.
According to sources, the two have had more than 15 rounds
of talks during which, at many times, the two parties – in order to pander to
their respective constituencies – behaved as if the attempts at stitching up
the coalition were falling through.
Head of PDP: Mufti
Mohammad Sayeed
2 women join Sarang
team for the FIRST TIME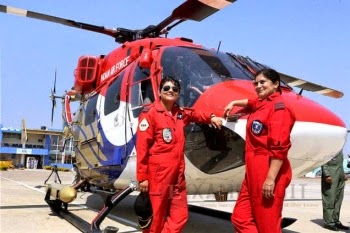 For the first time, two women are part of the Sarang team of
the Indian Air Force, a show-stopping helicopter-formation team that is
performing at the Aero India show under way here.
Squadron Leader Deepika Misra and Flight Lieutenant Sandeep
Singh, an engineering officer, hope that one day, there will be an all-woman
quartet in the squad, whose name means peacock.
In a major policy shift in 2010, the IAF allowed women
pilots to fly twin-engine medium to heavy-lift helicopters. When the IAF sought
women pilots to volunteer for the Sarang team, she jumped at the chance and was
among the first to be inducted into the indigenous Advanced Light Helicopter
squad. She joined its formation unit last July as its first woman IAF pilot.
Soon, Flt. Lt. Sandeep Singh will join her as engineering
officer of the unit. She and six other officers should keep the metal birds in
good condition at all times (a few other women have joined the Mi-8 and Mi-17
class of helicopters.)
KVIC, RSETIS signed
MoU to provide vocational training to unemployed youth
The Khadi & Village Industries Commission (KVIC) on 20
February 2015 signed a Memorandum of Understanding (MoU) with the Monitoring
Cell for Rural Self Employment Training Institutes (RSETIs).
KVIC is under the Union Ministry of Micro, Small &
Medium Enterprises and RSETI is under the Union Ministry of Rural Development.
The MoU was signed by BH Anil Kumar, Chief Executive Officer
(CEO) & Commissioner for KVIC and KN Janardhana, Chief Project Co-ordinator
of Monitoring Cell for RSETIs.
The MoU was signed to enhance the business skills and
project-related skills of the beneficiaries under Prime Minister's Employment
Generation Programme (PMEGP) and improve the viability of the PMEGP project
which is being implemented by KVIC.
Parliament of
Thailand passed a law to ban commercial surrogacy for foreigners
Parliament of Thailand (National Legislative Assembly) on 19
February 2015 passed a law banning commercial surrogacy, putting a halt on
foreign couples seeking to have children through Thai surrogate mothers. The
parliament voted 160 to 2 to pass the law.
The legislation is aimed at ending rent-a-womb industry that
made the Southeast Asian country a top destination for fertility tourism.
It completely bans foreign couples seeking to have children through
Thai surrogate mothers.
UNSC adopted
Resolution 2201 demanding Houthis withdrawal from Yemen's government
institutions
United Nation Security Council (UNSC) on 15 February 2015
adopted the Resolution 2201 demanding immediate and unconditional withdrawal of
Houthis from the government institutions of Yemen.
The resolution was brought after the UN Secretary-General
Ban ki-Moon had warned the 15-member UNSC that Yemen was collapsing under the
weight of a protracted political crisis, widespread attacks by Al-Qaida,
increasing secessionist tendencies in the south and an acute humanitarian
crisis.
The resolution demanded Houthis to safely release President
Abd Rabbuh Mansur Hadi and all others from house arrest, and engage in good
faith in UN-brokered negotiations designed to keep the fracturing Middle
Eastern country on a steady path towards democratic transition.
First India-US space
security dialogue to be held in March
The first India-US Space Security Dialogue would be held in
early March in New Delhi, the State Department has said.
The US Assistant Secretary of State for Arms Control,
Verification and Compliance, Frank Rose, would lead the US delegation for the
important talks, the decision on which was taken after the maiden meeting
between the Prime Minister, Narendra Modi and the US President Barack Obama, at
the White House in September last year.
Rose would be in India from March 5 to March 9, the State
Department had said yesterday.
West Indies beat
Pakistan by 150 runs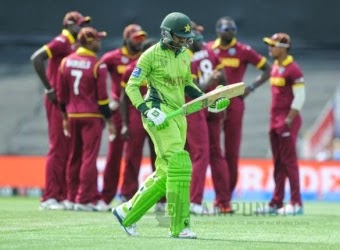 Pakistan suffered their second consecutive loss as they were
handed a crushing 150-run defeat by the West Indies who rode on Andre Russell's
all-round show in a completely one-sided cricket World Cup match here on
Saturday.
Russell smashed 42 runs of just 13 balls at the far end of
West Indies innings, hitting three fours and four sixes, after half centuries
from Denesh Ramdin (51) and Lendl Simmons (50) to help his side score a
challenging 310 for 6 after being put into bat.
Pakistan, on the other hand, dished out a listless
performance in all departments of the game to slump to their second defeat in
the tournament. They had lost to arch-rivals India by 76 runs in their campaign
opener on February 15.
International Mother
Language Day observed on February 21
International Mother Language Day 2015 was celebrated across
the world on 21 February 2015. The theme for the year 2015 is Inclusive
Education through and with Language – Language Matters.
The year 2015 is the 15th anniversary of International
Mother Language Day.
The day is observed every year since February 2000 to
promote linguistic and cultural diversity and multilingualism.
International Mother Language Day was proclaimed by the
General Conference of the United Nations Educational, Scientific and Cultural
Organization (UNESCO) in November 1999.
Indian-American Wins
Prestigious Chemistry Award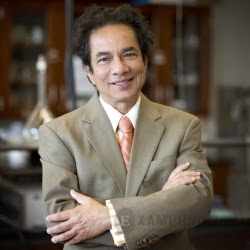 An Indian-American, who developed an environment friendly
field analyser for checking toxic arsenic levels in water, has been awarded a
prestigious award for his special contribution in the field of chemistry.
Purnendu Dasgupta, a Jenkins Garrett professor of chemistry
at The University of Texas at Arlington, has been awarded the 2015 American
Chemical Society Division of Analytical Chemistry J. Calvin Giddings Award.
The national award recognises a scientist, who has enhanced
the professional development of analytical chemistry students, developed and
published innovative experiments, designed and improved equipment or teaching
labs and published influential textbooks or significant articles on teaching
analytical chemistry.
Eminent filmmaker
Nirad Mahapatra passed away
Eminent Odia filmmaker Nirad Mahapatra passed away on 19
February 2015 in Mumbai following a brief illness. He was 67.
As a film-maker, Mahapatra was best known for his cultural,
ecological and industrial documentaries. He was an alumni of the Film and
Television Institute of India (FTII), Pune.
Mahapatra gained international fame with his very first film
Maya Miriga in 1984. The film was awarded Rajat Kamal at the National Film
Awards. Later, it also won a special jury award at the Cannes Film Festival.

Books For 2015 Banking/Insurance Exams

We are sorry that this post was not useful for you!
Let us improve this post!
Tell us how we can improve this post?