Hello and welcome to ExamPundit. Here are the Important Current Affairs of 21st April, 2015.
Banking
& Insurance –
Bharatiya Mahila Bank
inks MoUs with LIC, New India Assurance
Bharatiya Mahila Bank Ltd has entered into MoUs with New
India Assurance Company Ltd and Life Insurance Corporation of India to provide
insurance cover to its accountholders.
The insurance covers are being provided under the Pradhan
Mantri Jan Suraksha Bima Yojana and the Pradhan Mantri Jeevanjyoti Bima Yojana
schemes respectively.
The insurance option is voluntary and comes at a premium of
Rs. 12 for the PM Jan Suraksha Bima Yojana and Rs. 330 for the PM Jeevanjyoti
Bima Yojana.
The age eligibility under the former is 18-70 years and
under the latter 18-50 years. The enrolment period under the schemes will be
from June 1, 2015, to August 31, 2015.
Awards
& Honors –
2015 Pulitzer Prizes
announced
The 2015 Pulitzer Prizes were awarded by the Pulitzer Prize
Board for work during the 2014 calendar year. Prize winners and nominated
finalists were announced on April 20, 2015.
The Pulitzer Prize is
an award for achievements in newspaper and online journalism, literature, and
musical composition in the United States.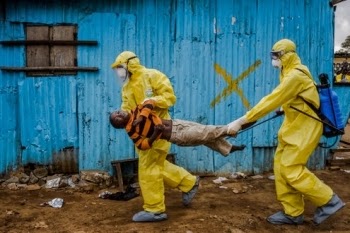 The 2015 Pulitzer
Prize Winners
Pulitzer Prize for International
Reporting in Journalism: The New York Times Staff
Pulitzer Prize for Breaking
News Reporting: The Seattle Times Staff
Pulitzer Prize for
Fiction Novel: All the Light We Cannot See by Anthony Doerr
Pulitzer Prize for
Drama: Between Riverside and Crazy by Stephen Adly Guirgis
Pulitzer Prize for
History Novel: Encounters at the Heart of the World: A History of the
Mandan People by Elizabeth A. Fenn
Pulitzer Prize for
Biography: The Pope and Mussolini: The Secret History of Pius XI and the
Rise of Fascism in Europe by David I. Kertzer
Pulitzer Prize for
Poetry: Digest by Gregory Pardlo
Pulitzer Prize for
General Non-fiction: The Sixth Extinction: An Unnatural History by
Elizabeth Kolbert
Pulitzer Prize for
Music: Anthracite Fields by Julia Wolfe
Nishan-e-Pakistan
award conferred on Xi Jinping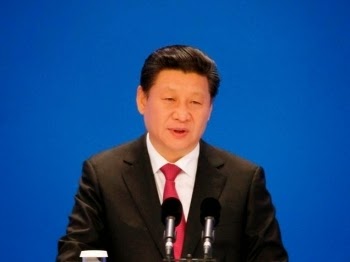 Pakistan on Tuesday conferred its top civilian award
'Nishan-e-Pakistan' on Chinese President Xi Jinping for his outstanding
contribution in promotion of relationship between the two countries.
The ceremony was organised at the President House where President
Mamnoon Hussain conferred the award on Mr. Xi.
The ceremony was attended by Prime Minister Nawaz Sharif,
Federal Ministers, Members of National Assembly and Senate, Services Chiefs and
Chinese delegation.
Mr. Xi was given warm welcome on his arrival in the
President House in a traditional buggy drawn by horses.
He also held bilateral talks with Mr. Hussain, who later
hosted a luncheon in his honour.
India
–
Indian Railways
launched E-Samiksha to monitor rail projects online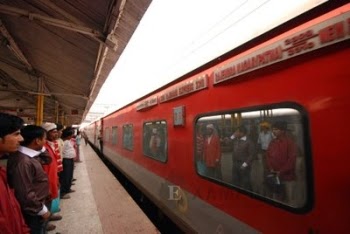 Indian Railways on 21 April 2015 launched online monitoring
mechanism E-Samiksha to monitor rail projects.
It aims at monitoring implementation of various ongoing
projects of Indian Railways on real-time basis including Rail Budget proposals.
Highlights about
E-Samiksha
It was designed by National Informatics Centre (NIC).
It has been developed to make it a highly interactive
web-based, user-friendly and customised system.
It will be used to monitor budget-related projects and also
for monitoring the infrastructure target and board meeting follow-up.
It will be used by Cabinet Secretariat, Prime Minister's
Office and other Ministries for monitoring progress implementation of various
programmes and follow-up of meetings.
Maharashtra
Government announced the target of 14400 MW power generation by 2019
Maharashtra Government on 20 April 2015 announced the target
of 14400 MW power generation by 2019.
The state government will produce 14400 MW electricity by
2019 by way of non-conventional methods to cut down cost and reduce carbon
footprint. The non conventional source of energy is cheaper and far better as
compared to conventional sources.
Out of the 14400 MW electricity target, the state government
has proposed that 75000 MW of electricity will be generated from solar energy
while wind mills will generate 5000 MW of power.
Sugar industries will help in creating 1000 MW, cogeneration
will generate 200 MW, biogas will generate 300 MW and industrial waste will
generate 400 MW.
For instance, there are many sugar factories located in
western Maharashtra, thus 1000 MW electricity will be generated from that
region
Also to meet the target, the power generated by private
players will be purchased by the government as well.
World
–
Cleartrip becomes
first Indian online travel agency to feature on Apple Watch
Since its launch for iOS in August 2012, Cleartrip has been
committed to offer iOS users the best travel app experience possible on iOS devices.
From being the first to support Passbook on iOS, to the
first to redesign the app for iOS 7, and the first travel app in India to have
a universal app for iPhone and iPad, the Cleartrip app for Apple Watch is
another big first to add to that list.
The idea with the Watch app is to give users the information
they need, when they need it, in the most lightweight manner possible. Opening
the Cleartrip app on the Apple Watch will show travellers a concise list of all
their upcoming flights.
The app can also be enabled through the Watch app on your
iPhone which, in turn, can be synced with your Apple Watch.
Egypt's ousted
president Mohamed Morsi jailed for 20 years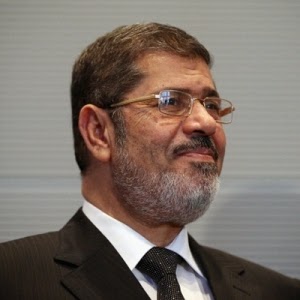 Egypt's ousted Islamist president Mohamed Morsi was on
Tuesday sentenced to 20 years in jail by a court here over charges related to
the killing of 10 protesters when he was in power, the first ruling against the
country's first freely elected leader.
The 63-year-old former president was, however, acquitted of
murder charges in the killing outside the presidential palace in December, 2012
that would have seen him face the death penalty. Besides Morsi, the criminal
court sentenced 12 other top Muslim Brotherhood leaders, including senior
figures Mohamed el-Beltagy and Essam el-Erian, to 20 years in jail as they
stood in a soundproof glass cage inside a makeshift courtroom at the national
police academy here.
Judge Ahmed Sabry Youssef read out the ruling against him,
the first in the case, but can be appealed. The sentencing was broadcast live
on state television. The conviction and no strong reactions from the party show
the dramatic downfall of Egypt's once-powerful Muslim Brotherhood and its
leader.
Japan's Maglev train
breaks world rail speed record, clocks 603kph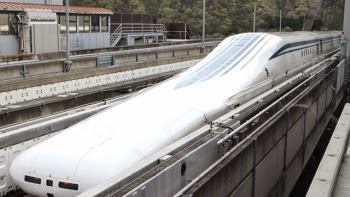 Japan's state-of-the-art Maglev train clocked a new world
speed record Tuesday in a test run near Mount Fuji, smashing through the 600
kilometre (373 miles) per hour mark, as Tokyo races to sell the technology
abroad.
The seven-car Maglev train — short for "magnetic
levitation" — hit a top speed of 603 kilometres an hour, and managed
nearly 11 seconds at over 600kph, operator Central Japan Railway said.
The new record came less than a week after the company
recorded a top speed of 590 kph, breaking its own 2003 record of 581 kph. The
Maglev hovers 10 centimetres (four inches) above the tracks and is propelled by
electrically charged magnets.
About two hundred train buffs gathered to Tuesday's
record-setting run, with the crowd cheering as the train broke through 600 kph
per hour.
Sports
–
Virat Kohli announced
to set up chain of gyms with the investment of 90 crore rupees
Indian Cricketer Virat Kohli on 20 April 2015 announced to
set up his chain of gyms and fitness centres with the investment of 90 crore
rupees.
The gyms will be launched under the brand name Chisel. The
brand is jointly owned by Kohli, Chisel Fitness and CSE, the sister concern of
Cornerstone Sport & Entertainment.
It is to be known that India's ODI captain Mahendra Singh
Dhoni already has his fitness chain across the country. Also, Kohli co-owns
Indian Super League football franchise FC Goa and also has his clothing line
for youths Wrogn.
The country's fitness industry comprising branded fitness
chains and standalone gyms is pegged at around 1300 crore rupees.
Novak Djokovic won
Monte Carlo Masters title of Tennis
Novak Djokovic of Serbia on 20 April 2015 won his second
Monte-Carlo Masters title of Tennis. In the final clash played at Monte-Carlo,
Monaco, Djokovic defeated Tomas Berdych of Czech Republic 7-5, 4-6, 6-3.
With this win, 27-year-old Djokovic also became the first
player to sweep the opening three ATP World Tour Masters 1000 events of a
season. The previous two titles were won at Indian Wells and Miami.
This was 17th straight win for the world No.1 and a 23rd
Masters Crown in total, which equals with Roger Federer for second on the
titles list.
Archana, Anezka won
cadet girls' doubles title at the French Junior and Cadet Open
Archana Girish Kamath and Anezka Ilcikova, the Indo-Czech
Republic pair won the cadet girls' doubles table tennis title at the French
junior and cadet open on 19 April 2015 in Metz, France.
In the title clash, Archana and Anezka defeated the French
pair of Lucie Gauthier and Leili Mostafavi 10-12, 7-11, 11-8, 11-9, 11-5 and
clinched the gold medal.
2015 French Junior & Cadet Open, ITTF Premium Junior
Circuit was held at Metz, France from 15 April to 19 April 2015.
The Bengaluru player Archana, who is the reigning sub-junior
national table tennis champion, also claimed a bronze medal in the team event
after a loss in the semifinals.
Appointments
–
Neeraj Kumar
appointed as Chief Adviser of Anti-Corruption & Security Unit of BCCI
Former Delhi Police Commissioner Neeraj Kumar was on 20
April 2015 appointed as chief adviser of the Board of Control for Cricket in
India's (BCCI) Anti-Corruption & Security Unit (ACSU). He will have a term
of one year, that is, till 2016. Kumar succeeded Ravi Sawant.
His appointment was made during Governing Council Meeting of
the Indian Premier League (IPL) chaired by IPL chairman Rajeev Shukla in New
Delhi.
Neeraj Kumar is a 1976 batch IPS officer of the AGMU cadre.
Earlier, he has served as the Delhi Police commissioner for 13 months i.e. from
June 2012 to July 2013.
Days
–
Ninth Civil Services
Day was observed across India on 21 April
Ninth Civil Services Day was observed across India on 21
April 2015. The day is observed by all Civil Services to re-dedicate and
re-commit themselves to the cause of the people.
To mark the Day, a two-day programme was organised by the
Department of Administrative Reforms and Public Grievances began from 20 April
2015.
A series of Panel Discussions was organised at the Vigyan Bhawan.
The Ninth Civil Services Day focuses on Minimum Government, Maximum Governance
with specific sectoral emphasis on Social Sector, Housing, Employment &
Skill Development and Agriculture.
On this occasion, all officers of Central and State
Governments are honoured for excellence in public administration. The Prime
Minister will confer the Awards to winners of outstanding initiatives in Public
Administration for the years 2012–13 and 2013-14.
Obituaries
–
Former Chief Minister
of Odisha Janaki Ballabh Patnaik passed away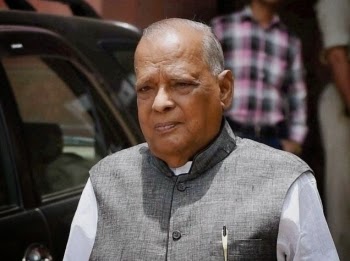 Former Governor of Assam and three-time Chief Minister of
Odisha Janaki Ballabh Patnaik died on 21 April 2015 in Tirupati. He was 89.
Born on 3 January 1927, in Rameshwar, Puri, Patnaik was a
senior leader of Indian National Congress. He served Odisha as its Chief
Minister from 1980 to 1989 and again from 1995 to 1999.
He also served Assam as its Governor from 2009 to 2014.
In 1947, he passed out with a degree in Sanskrit from the
Utkal University and secured an MA degree in Political Science from the Banaras
Hindu University in 1949. In 1950, he became the President of the Odisha state
unit of the youth wing of the Congress. In 1980, he became the Union Minister
for Tourism, Civil Aviation and Labour.
Regards
Team ExamPundit
Sponsored

(adsbygoogle = window.adsbygoogle || []).push({});
Books For 2015 Banking/Insurance Exams