Hello and welcome to ExamPundit. Here are the Important Current Affairs of 21st and 22nd October, 2015. These are very Important for the IBPS Clerk Exam.
Finance/Banking –
Reliance Capital signed agreement to acquire Goldman Sachs mutual funds
business in India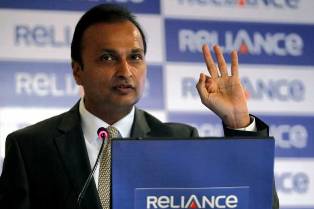 Reliance Capital Asset Management
(RCAM), a part of Anil Ambani led Reliance Capital, on 21 October 2015 signed
definitive agreements (DA) to acquire Goldman Sachs Asset Management's (GSAM)
onshore business in India.
RCAM will pay a total sum of 243
crore rupees (37.5 million US dollar) in cash to acquire all onshore mutual
fund schemes, including exchange traded funds, of GSAM India.
With this acquisition, RCAM will
become the exclusive fund manager for the government's CPSE ETFs.
As part of the transaction, RCAM
will extend offers of employment to substantially all of GSAM India's employees
dedicated to supporting the ETF business.
Union Cabinet approved amendments to Payment of Bonus Act 1965 hiking
bonus for Industrial workers
The Union Cabinet chaired by
Prime Minister Narendra Modi on 21 October 2015 approved amendment in the
Payment of Bonus Act 1965 for the Industrial workers.
The bonus ceiling under the
legislation was increased from 3500 rupees to 7000 rupees per month.
The wage ceiling for getting
bonus has also been increased from existing 10000 rupees per month to 21000
rupees per month.
The decision will make workers eligible
for the reward. The amendment bill concerning this will be tabled in the winter
session of Parliament likely to start in November 2015.
Western Digital buying SanDisk in deal worth about $19 billion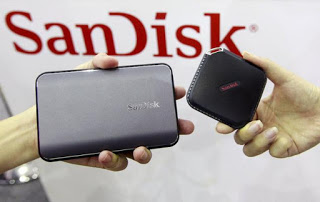 Western Digital, a maker of hard
drives for businesses and personal computers, is buying SanDisk in a
cash-and-stock deal worth about $19 billion as it looks to extend its reach in
the storage industry.
The buyout values SanDisk's stock
at about $86.50 per share, a 15 per cent premium to Tuesday's closing price.
Western Digital and flash-memory
chip maker SanDisk said that they have complementary product lines, including
hard disk drives, solid-state drives, cloud data centre storage solutions and
flash storage solutions.
If a previously announced
investment in Western Digital from Unisplendour closes prior to the
acquisition, Western Digital will pay $85.10 per share in cash and 0.0176
shares of its stock for each SanDisk share. If not, the price will be $67.50 in
cash and 0.2387 shares for each share of Milpitas, California-based SanDisk
Corp.
In September it was announced
that Unisplendour, a division of China's Tsinghua Holdings, was becoming a
minority shareholder in Western Digital with a $3.78 billion investment.
FinMin exempts banking correspondents under PMJDY from service tax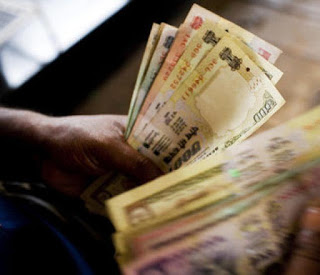 The Government has exempted
services provided by a business facilitator or a business correspondent to a
banking company with respect to basic savings bank deposit accounts covered by
Pradhan Mantri Jan Dhan Yojana (PMJDY) from payment of service tax.
Further, services provided by any
person as an intermediary to a business facilitator or a business correspondent
for these services have also been exempted from service tax.
PMJDY, a national mission on
financial inclusion, was announced by Prime Minister Narendra Modi in his
Independence Day 2014 speech and was formally launched by him on August 28 the
same year with the main objective of covering all households with at least one
bank account per household across the country.
So far, over 18.7 crore accounts
have been opened under the scheme.
As per RBI guidelines, the
accounts that can be opened under PMJDY are basic savings bank deposit accounts
(BSBDA) which can be of zero balance.
Deposit in accounts opened under
the government's flagship financial inclusion programme has exceeded Rs. 25,000
crore.
India –
Erstwhile Maharashtra and Gujarat Naval Areas divided into two Separate
Headquarters
The Ministry of Defence on 21
October 2015 divided the erstwhile Maharashtra and Gujarat Naval Areas into two
separate headquarters. It was divided into two under Flag Officer Maharashtra
Area and Flag Officer Gujarat Naval Area.
This was done with an objective
to enhance operational and administrative structure of the organisation.
The charge of Flag Officer
Maharashtra Area was assumed by Rear Admiral Satish Namdeo Ghormade from Rear
Admiral Murlidhar Sadashiv Pawar who now will officiate as Flag Officer Gujarat
Naval Area.
Union Cabinet approved treaty between India and Maldives on Mutual
Legal Assistance in criminal matters
The Union Cabinet on 21 October
2015 gave its approval for signing of a Mutual Legal Assistance Treaty (MLAT)
in Criminal Matters between India and the Maldives.
The treaty aims to boost the
efficiency of both the countries in investigation and prosecution of crime,
through cooperation and mutual legal assistance in terrorism, transnational
crime and criminal matters.
The proposed treaty will offer a
broad legal framework for bilateral cooperation with Maldives in investigation
and prosecution of crime as well as in tracing, restraint and confiscation of
proceeds, and instruments of crime as well as funds meant to finance terrorist
acts.
Union Cabinet approved agreement between India and Egypt on Maritime
Transport
The Union Cabinet on 21 October
2015 gave its nod to sign an agreement between India and Egypt on Maritime
Transport.
The agreement will be signed on a
mutually convenient date and venue.
It will help both the nations to
encourage and facilitate the development of their maritime relationship.
It will help both the nations to
cooperate in the task of enhancing and stimulating steady growth of maritime
traffic.
Ministry of Information & Broadcasting reconstituted Central Press
Accreditation Committee
The Ministry of Information and
Broadcasting on 19 October 2015 reconstituted the Central Press Accreditation
Committee (CPAC) that issues Press Information Bureau (PIB) cards to
journalists.
Post reconstitution, PIB director
general Frank Noronha will be the ex-officio chairman of the committee.
Renowned journalists included in the the committee are:
Pramod Kumar of National Union of
Journalists (India), International Federation of Journalists
Surendra Verma of Association of
Accredited News Cameraman
Shyam Babu of Indian Federation
of Working Journalists
Rabi Rath from Association of
Small and Medium Newspapers of India
Meenakshi Pandit from All India
Journalists Welfare Association
The nominated members for the committee are:
Navika Kumar from Times Now
Diwakar Asthana from The Times of
India
Coomi Kapoor from Indian Express
Jayanto Ghoshal from ABP
Amitabh Sinha from IBN-7 TV
Akhilesh Sharma from NDTV
Kalyan Barua from Assam Tribune
Iftikhar Geelani from DNA
Nistula Hebbar from The Hindu
Shekhar Iyer from Deccan Herald
ISRO to launch six Singapore-made satellites in Dec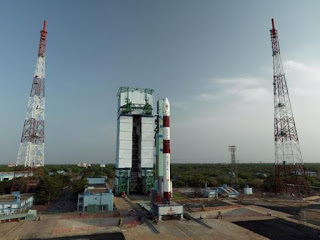 India will launch six
Singapore-made satellites, including a dedicated 400 kg spacecraft for carrying
out surveillance missions for maritime and border security, in mid-December
onboard PSLV-C29.
The six satellites will be
launched on PSLV-C29 from the Satish Dhawan Space Centre in Andhra Pradesh on
December 16, 2015.
Among them is a 400 kg satellite
that can conduct surveillance missions for maritime and border security, The
Strait Times reported.
The satellites will then hover
about 550 km above ground for up to five years.
The December 16 launch comes four
years after Singapore put its first home-grown micro-satellite in space. Since
the launch of the fridge-size X-Sat in 2011, smaller satellites have
subsequently been launched by Nanyang Technological University (NTU).
Appointments –
Justice Vaiphei appointed as acting Chief Justice of the Gauhati High
Court
The President of India Pranab
Mukherjee on 19 October 2015 appointed Justice Tinlianthang Vaiphei,
senior-most Judge of Gauhati High Court, as the acting Chief Justice for the
Gauhati High Court. The President appointed Vaiphei by exercising the powers
conferred by article 223 of the Constitution of India.
Justice Vaiphei will perform the
duties with effect from 21 October 2015 consequent upon the retirement of
Justice Karanam Sreedhar Rao, Acting Chief Justice of Gauhati High Court.
On 15 September 2000, Vaiphei was
appointed as an additional Advocate General, Mizoram, and was also designated
as a Senior Advocate on 22 February 2001. He was then elevated to the Bench as
Additional Judge, Gauhati High Court on 17 July 2003, and was made Permanent
Judge on 28 February 2005.
AB de Villiers named brand ambassador of MRF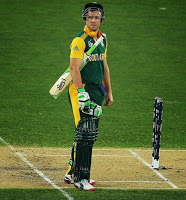 Tyre manufacturing giant MRF
Limited on 20 October 2015 named South African batsman AB de Villiers as its
brand ambassador. As per company norms, the association is for a period of
three years.
AB de Villiers, the ODI captain
of South Africa team, in his new role will endorse the company's products and
services through advertising campaigns and other such promotional programmes
during the term of the agreement.
Anil Kumble named Brand Ambassador of Champions Tennis League team
Raipur Rangers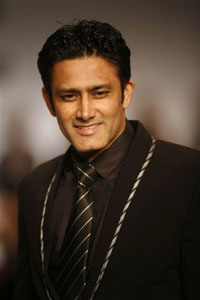 Former Indian captain and leg
spinner Anil Kumble on 20 October 2015 was named as the brand ambassador of the
Raipur Rangers – one of the franchises of Champions Tennis League (CTL).
Raipur Rangers is co-owned by
Abhishek Mishra and Chinmay Tiwari and will comprise players like Thomas
Muster, Alize Cornet and Ramanathan Ramkumar.
The Balbir Singh Juneja Indoor
Stadium in Raipur will be the team's home stadium. The team will also be
accompanied by two Indian juniors.
The Champions Tennis League was
conceptualised by Vijay Amritraj in 2014.
Snapdeal appointed Anup Vikal as CFO
E-commerce firm Snapdeal on 20
October 2015 appointed Anup Vikal as its Chief Financial Officer (CFO).
Vikal replaced Aakash Moondhra,
who had quit the company in October 2015.
Before joining Snapdeal, Vikal
was working as the CFO of Aircel since January 2013. Before Aircel, he worked
as the group-CFO & head of strategy and IT with budget carrier IndiGo's
parent InterGlobe Enterprises, wherein he handled multiple responsibilities
like incubating and developing new business, mergers and acquisitions and portfolio
management. He also served as a part of Bharti Airtel's finance team for around
seven years before joining Colt, where he worked for a few years.
Flipkart appoints Samardeep Subandh as the new Chief Marketing Officer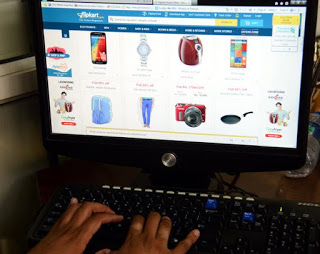 India's e-commerce giant Flipkart
announced the appointment of Samardeep Subandh as its Chief Marketing Officer
(CMO) on Wednesday.
In his role as CMO, Samar will be
the primary custodian of the Flipkart brand. His focus will be on gaining
deeper customer insights, raising the level of customer centricity and driving
high level of creativity and quality in all communication, the company said in
a release.
He will also be leading the
social media communication charter for the company, it added.
He will report to Mukesh Bansal,
Head of the e-commerce platform, Flipkart.
Alok Rawat first male member of NCW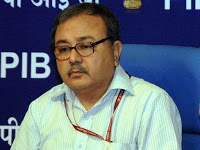 Former Water Resources Secretary
Alok Rawat has been appointed as the first male member of the National
Commission for Women (NCW), filling the fourth seat in the five-member body.
Not deterred to voice his
opinions in a female-dominated body, Mr. Rawat said, "I feel that the presence
of a male would provide a better understanding to the women's issues."
Awards & Honors –
Noted criminologist K Chockalingam won Paul H Appleby Award
Noted criminologist K
Chockalingam was in fourth week of October 2015 conferred with the prestigious
Paul H Appleby Award given by the Indian Institute of Public Administration
(IIPA). He was awarded for his distinguished services to public administration
and IIPA, where he was a member.
Chockalingam has served as a
professor and a researcher in criminology in University of Madras and is Vice
President of World Society of Victimology. He also worked as Chair Professor of
criminal law at the National Law University (NLU) in Delhi from 2012-14.
Reports –
UN released The World's Women 2015: Trends and Statistics report
The Department of Economic and
Social Affairs of the United Nations on 20 October 2015 released a report
entitled The World's Women 2015: Trends and Statistics.
The report provides an update of
the statistics and indicators on the situation of women and men around the
world covering gender-specific information on eight key areas-population and
families, health, education, work, power and decision-making, violence against women,
environment and poverty.
There are about 62 million more
men than women worldwide. In younger age groups, men outnumber women; in older
age groups, women outnumber men.
Days –
Global Iodine Deficiency Disorders Prevention Day observed on 21
October
Global Iodine Deficiency
Disorders (IDD) Prevention Day was observed on 21 October 2015 across the world
to create awareness of the need to prevent iodine deficiency.
Almost one-third of world's
population is exposed to the risk of iodine deficiency disorders. Iodine
deficiency is also the world's single greatest cause of preventable mental
retardation.
A diet low in iodine is the main
cause of iodine deficiency. It usually occurs among populations living in areas
where the soil has been depleted of iodine because of flooding, heavy rainfall
or glaciations.
World –
Global Maternal Newborn Health Conference 2015 held in Mexico City

The Global Maternal Newborn
Health Conference 2015 was held between 18 October and 21 October 2015 in the
Mexico City.
It was a technical meeting
focused on accelerating progress towards effective and sustainable coverage of
maternal and newborn interventions at scale.
It provided a forum to identify,
understand and respond to the most urgent health needs of mothers and newborns,
focusing on quality care, integration and equity.
It was attended by technical
implementers, policymakers, researchers and practitioners from over 50
countries including India.
Books & Authors –
Dreaming Big: My Journey to Connect India by Sam Pitroda
The book Dreaming Big: My Journey
to Connect India was launched on 19 October 2015. It is the auto biography of
Sam Pitroda written with the help of David Chanoff, an American author.
The book describes the journey of
Satanarayan Gangaram Pitroda, considered as the 'father of Indian telecom
revolution.
It starts with 1964 when he
embarked on a long journey to the USA from Titilagarh in Odisha.
Obituaries –
Renowned marine biologist Syed Zahoor Qasim died
Renowned marine biologist Syed
Zahoor Qasim died on 20 October 2015 in New Delhi. He was 88.
He is considered as the founder
of Polar Biology in India and was part of the first Indian expedition to
Antarctica in 1981-82.
After the first expedition, he
successfully organized and guided the next the seven expeditions till 1988 and
made pioneering contributions in the field of fisheries biology, mari-culture,
estuarine ecology and environmental pollution.
Veteran Labour MP Michael Meacher Dies in UK
A veteran British left-wing
Labour party MP and a former minister in Tony Blair's first government has
died, the party said today.
75-year old Michael Meacher was
former environment minister and was also transport secretary. He died yesterday
after a short illness.
He has represented Oldham
constituency since 1970.


Regards
Team ExamPundit
Sponsored

(adsbygoogle = window.adsbygoogle || []).push({});
Books For 2015 Banking/Insurance Exams