Finance / Business
1. Jan Dhan Yojana reflects poverty as 74%
accounts hold zero balance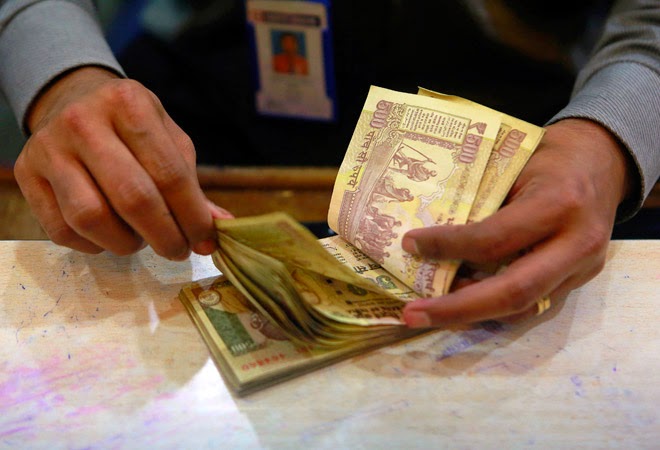 ·
At least, 5.3 crore of the total 7.1 crore bank accounts opened under
the Pradhan Mantri Jan-Dhan Yojana (PMJDY) have 'zero balance' even as the
government has deposited Rs 5,400 crore in accounts under the scheme. The
scheme, launched by the Narendra Modi government, focusses on coverage of
households as against the earlier plan which focussed on coverage of villages.
·
According to figures provided by the finance ministry in response to a
Right to Information (RTI) query, out of 7.1 crore bank accounts opened, 5.3
crore had zero balance as on November 7. This clearly reflects the level of
poverty in the country as people do not enough money to spare for opening a
bank account. Public sector banks normally ask for minimum Rs 1,000 as a
mandatory deposit which has to be maintained to retain the account. In the case
of private sector banks, the minimum sum is much higher at Rs 10,000.
·
PMJDY is a national mission for financial inclusion to ensure access to
financial services like banking, savings and deposit accounts besides credit,
insurance and pension.
·
Under the scheme, on opening a bank account, the holders will be
eligible for an overdraft facility of Rs 2,000 which can be extended up to Rs
5,000 based on the consumer's credit and transaction history. An overdraft
facility up to Rs 5,000 would be available to one account holder per household
after six months of satisfactory conduct of the account.
·
The reply, provided to activist Subhash Agrawal, said that as on
November 7, the total balance in these accounts was Rs 5,482 crore. Majority of
these accounts, over 4.2 crore, have been opened in rural areas, and 2.9 crore
in urban India. Modi announced the scheme on Independence Day. The target was
to open 7.5 crore accounts by January 26, 2015. But this has been done much
before the deadline with active participation of public sector banks.
2. OECD raised India growth forecast to 6.6
percent for 2015-16
·
Organisation for Economic Cooperation and Development (OECD) on 19
November 2014 raised India growth forecast to 6.6percent for the financial year
2015-2016.
·
OECD maintained that to achieve 6.6 percent growth, India needs to revive
manufacturing activities.
·
Earlier in May 2014, OECD had forecasted the growth of Indian economy at
5.7 percent.
In its key recommendations the OECD said
India should:
·
Improve the macroeconomic framework by introducing flexible inflation
targeting, pursuing fiscal consolidation, implementing a national value-added
tax and strengthening banking oversight.
·
Boost manufacturing jobs by simplifying labour laws, improving access to
education, accelerating approvals for infrastructure projects and improving the
business climate.
·
Increasing female economic participation by ensuring equal work
opportunities for women and expanding access to education and skills training
for female entrepreneurs
·
Improve access to, and the quality of, healthcare
·
To achieve 8% growth, India needs to reduce subsidies, spend more on
social and physical infrastructure, bring a Goods and Services Tax and free up
funds for infra. India also needs to improve the quality of fiscal
consolidation at the Central and state level.
3. Uninor appointed Vivek Sood as CEO
·
Uninor on 19 November 2014 announced the appointment of Vivek Sood as
its new Chief Executive Officer (CEO). The appointment will come into effect
from 1 December 2014. Uninor is the local arm of Norwegian telecom operator
Telenor.
·
He will replace the Present CEO Morten Karlsen Sorby. Present CEO Morten
Karlsen Sorby has announced to resign due to some personal issues but he will
remain as an advisor to the Uninor top management until 1 January 2015.
·
Vivek Sood is currently serving as the CEO of the Bangladesh subsidiary
of Telenor – Grameenphone. Under his guidance, Grameenphone crossed the 50
million customer milestone in Bangladesh.
·
Earlier, he had served as the Chief Financial Officer at Uninor.
·
Moreover, he has 20 years of experience with companies such as Tata AIG
Life Insurance, Hutchison Telecom, Tupperware India and Hindustan Lever Limited
(Unilever).
4. SEBI de-recognised Delhi Stock Exchange
·
Securities Exchange Board of India (SEBI) on 19 November 2014 announced
to de-recognise Delhi Stock Exchange (DSE) on the allegations of serious irregularities
in its functioning.
·
The order of de-recognition will be applicable with immediate effects.
·
SEBI observed that the activities of DSE were carried out in a manner
contrary to the interest of the investors. The regulator will take all
necessary steps consequential to de-recognition.
·
Further, SEBI acclaimed that for completing the demutualisation process
the erstwhile board of DSE had overlooked the due transfer of shares in the
demat accounts and receipt of the funds by the appointed date.
·
Also, DSE acted in an irregular manner in releasing the funds to the
merchant banker, without receipt of the application money, allotment of shares
to media companies and in turn awarding them media contract etc, without any
corresponding utilisation of media space.
·
Among others, SEBI rules pertaining to demutualisation requires every
stock exchange to sell brokers' 51 per cent equity to separate their trading
and ownership rights.
·
Present governing board of DSE admitted that a false certificate of
completion of demutualisation process has been submitted by the erstwhile
management of the exchange.
The Delhi
Stock Exchange (DSE) is located in New Delhi, India. It was incorporated in
1947. The exchange is an amalgamation of Delhi Stock and Share Brokers'
Association Limited and the Delhi Stocks and Shares Exchange Limited. It is
India's fifth exchange. The exchange is one of the premier stock exchanges in
India. The Delhi Stock Exchange is well connected to 50 cities with terminals
in North India.
5. Deutsche Bank won Custodian of the Year
2014 award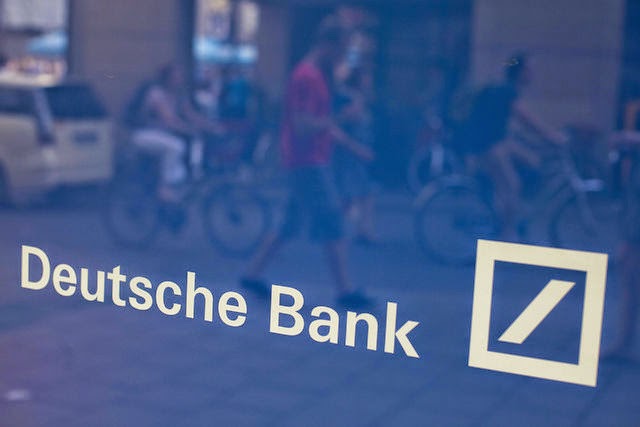 ·
Deutsche Bank on 15 November 2014 won Custodian of the Year 2014
award. The bank was awarded the 'Channel
Islands Custodian of the Year 2014' title, with the award being presented to
Lisa Haggarty, Head of Custody and Fund Solutions for Deutsche Bank Channel
Islands.
·
The award has been recognized for the third consecutive year at the
Custody Risk European Awards. The award ceremony was held in the London.
·
The Custody Risk European Awards are organised by the Incisive Media
Group. The award aims to identify the best companies in custody, fund
administration and technology across Europe.
·
Selected for the award by a highly experienced independent judging
panel, Deutsche Bank's custody business has been established for 42 years in
the Channel Islands and caters for institutional clients, including regulated funds,
and private individuals.
India
6. Giriraj Singh assumed charge as Minister
of State at MSME Ministry
·
Giriraj Singh on 11 November 2014 assumed charge as the Minister of
State for Micro, Small & Medium Enterprises (MSME).
·
Giriraj Singh is a Bharatiya Janata Party politician from Barahiya,
Bihar, India. He is the BJP MP from the Nawada constituency in the 2014 Indian
general election.
·
He is a former minister in the cabinet of Nitish Kumar.
·
He had served the Cabinet of Bihar as co-oprative minister from 2005-2010
& Animal Husbandry minister from 2010 to 2013.
·
He was among the eleven BJP ministers who were dismissed by Nitish Kumar
as a result of breaking of JDU-BJP alliance.
·
He is presently member of Bihar State Bharatiya Janata Party's 16-member
state election committee.
7. US President Barack Obama to be the Chief
Guest of India's Republic Day 2015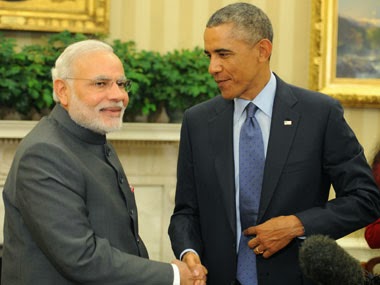 ·
The US President Barack Obama will be the Chief Guest at 66th India's
Republic Day celebrations 2015. The White House on 21 November 2014 accepted
the invitation of Prime Minister Narendra Modi.
·
Obama will participate in the Republic Day celebrations of India, which
will be held in New Delhi on 26 January 2015. He will be the first US President
to attend the Republic Day Parade of India.
·
Obama will also meet the Prime Minister and Indian officials to
strengthen and expand the US-India strategic partnership.
·
Obama will be the first US President to travel to India twice. Earlier,
he had visited India at the invitation of then Prime Minister Manmohan Singh in
2010. During his visit, he also addressed a joint session of Parliament and
students in Mumbai.
8. Former Union Minister Murli Deora died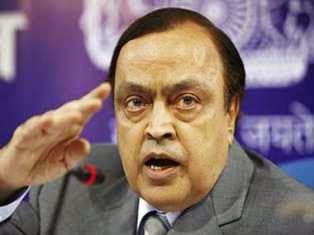 ·
Senior Congress leader and former Union Minister Murli Deora died after
a prolonged illness on 24 November 2014 in Mumbai. He was 77 and is survived by
his wife and two sons, including former MP Milind Deora.
·
He held several important positions during his long political career.
During the Manmohan Singh-led UPA government, he served as the Minister of
Petroleum and Natural Gas and Minister of State for Communications and
Information Technology.
·
In November 2001, the Supreme Court of India in Murli S Deora vs. Union
of India and Ors., recognized the harmful effects of smoking in public and also
the effect on passive smokers, and in the absence of statutory provisions at
that time, prohibited smoking in public places like auditoriums, hospital
buildings, health institutions, educational institutions, libraries, court
buildings, public office, public conveyances, including the railways.
9. Deepak Gupta appointed as Chairman of UPSC
·
Deepak Gupta on 23 November 2014 was appointed as chairman of Union
Public Service Commission (UPSC). He was appointed as Chairperson of UPSC by
the President Pranab Mukherjee in accordance with the Article 316 (1) of the
Constitution.
·
He took charge as UPSC chairman on 23 November 2014. Gupta replaced
Rajni Razdan, who completed her term on 22 November 2014.
·
He is the first non-UPSC member to be appointed as UPSC chairman. He is
a retired IAS officer of Jharkhand cadre. Traditionally, UPSC chairman is
appointed from the serving members of the Commission.
10. Ajim Premji Philanthropic Initiative
launched to fund non-profit organisations
·
Wipro chairman Azim Premji on 23 November 2014 launched a new initiative
Ajim Premji Philanthropic Initiative to fund non-profit organizations.
·
The focus of the initiative is to award grants to non-profits
organizations which are working in socially important areas like nutrition,
disabilities, support for the marginalized, and governance.
·
This initiative is distinct from Azim Premji Foundation which will
continue to focus on education.
·
The Foundation works across seven states in the country that has 350000
schools. The foundation aims to improve the quality and equity in government
school education.
·
Azim Premji has also established the Azim Premji University in Bengaluru
to develop talent and research for the education and broader social sector. It
currently has about 1200 people.
·
With a net worth of 16.4 billion US dollar, Premji is India's biggest
philanthropist. Since 2010, he has transferred more than 4 billion US dollar to
a trust that controls the Foundation. It's not clear how much of this will be
earmarked for the new initiative, or whether a fresh allocation will be made.
·
Azim Premji is the first Indian to sign up for the Giving Pledge initiative
started by Microsoft founder Bill Gates and billionaire investor Warren
Buffett. The pledge obliges the person to donate a majority of wealth to
philanthropy. Three Indian-Americans — Vinod Khosla, Manoj Bhargava and Romesh
Wadhwani — are also among the signatories.
11. Union Government approved launch of
Deendayal Upadhyaya Gram Jyoti Yojana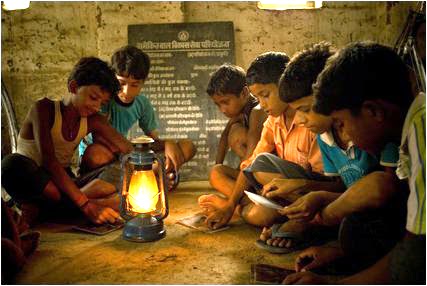 Union
Government on 20 November 2014 approved launch of Deendayal Upadhyaya Gram
Jyoti Yojana (DUGJY) to provide access of electricity to rural households
across the country. A decision in this regard was taken at the Cabinet meeting
chaired by Prime Minister Narendra Modi in New Delhi.
The Union
Cabinet also decided to merge the ongoing Rajiv Gandhi Gramin Vidyutikaran Yojana
(RGGVY) with DUGJY scheme.
Components
of the Deendayal Upadhyaya Gram Jyoti Yojana (DDUGJY) includes
·
To separate agriculture and non agriculture feeders facilitating
judicious rostering of supply to agricultural and non-agricultural consumers in
rural areas
·
Strengthening and augmentation of sub transmission and distribution
infrastructure in rural areas, including metering of distribution
transformers/feeders/consumers
The two
components of the scheme will be implemented at an estimated cost of 43033
crore rupees which includes required budgetary support of 33453 crore rupees
from Union Government over the entire implementation period.
Apart from
this, the balance work related to rural electrification as per CCEA's approval
of August 2013 with the norms of the ongoing scheme of RGGVY in the 12th and
13th plans will be subsumed in DDUGJY as a distinct component for rural
electrification. For this purpose the CCEA has already approved the scheme cost
of 39275 crore rupees including budgetary support of 35447 crore rupees.
This outlay will
be carried forward to the new scheme of DDUGJY in addition to the outlay of
43033 crore rupees.
12. Sunil Manohar appointed as Advocate
General of Maharashtra
·
Eminent lawyer Advocate Sunil Manohar was on 18 November 2014 appointed
as the Advocate General (AG) of Maharashtra. His appointment was approved by
State Cabinet.
·
Manohar replaced Darius Khambatta who was appointed as AG in 2012. Sunil
Manohar is the third person from city Nagpur to assume the post in Maharashtra.
Coincidentally, the last AG from Nagpur was Sunil's father VR Manohar.
·
Presently, Manohar is a senior counsel practising at Nagpur Bench of the
Bombay High Court.
13. Chintan won Deutsche Bank Urban Age Award
for the year 2014
·
Chintan, a non-government organisation was conferred the Deutsche Bank
Urban Age Award, 2014 on 15 November 2014.
·
The award was given for cleaning the New Delhi railway station. Chintan
is a non-government organisation working with waste pickers.
·
The winners were chosen by an independent jury. The winner will receive
50000 US dollar.
·
The award was conferred by Deutsche Bank co-chair, Anshu Jain. Chintan
was one of the nine shortlisted organisations among 135 in contention for the
award.
·
The Deutsche Bank Urban Age Award is presented to initiatives that
utilize partnerships to improve the quality of life and the quality of the
urban environment.
14. Gujarat Government announced Home-Stay
scheme for tourists
·
Gujarat Government announced a Home-Stay scheme for tourists visiting
the state. The scheme was announced by State Tourism Minister Saurabh Patel on
20 November 2014.
·
Residents of Gujarat who are interested can apply for Home-Stay facility
and they will need to get police clearance.
About Home–Stay scheme
·
Under the scheme, the standards of services offered to tourists will be
divided in two classes – Gold and Silver.
·
Tourism Corporation of Gujarat Limited (TCGL) will decide and grant
particular category after scrutiny of properties and residents who applied to
offer Home-stay facility.
·
TCGL will provide short-term training and offer help for marketing.
·
Residents registered under Home-Stay facility will continue to pay
electricity bill, municipal tax, property tax and water tax at regular domestic
rates.
·
Home-Stay provider will be permitted to offer maximum 6 rooms and
provider no need to pay luxury tax and value added tax.
International
15. Pakistan and Russia signed Defence
Cooperation Agreement
·
Pakistan and Russia on 20 November 2014 signed a defence and military
cooperation agreement aimed at bringing peace and stability in the region.
·
The pact was signed by Pakistan Defence Minister Khawaja Asif and his
Russian counterpart General Sergey Kuzhugetovich Shoygu in Islamabad, Pakistan.
·
The defence agreement covered wide range of subjects including
Pakistan's plans to acquire Mi-35 gunship helicopters and other military
equipment from Russia.
·
The agreement was signed during the visit of the Russian Defence
Minister General Sergei Kuzhugetovich Shoigu to Pakistan. The visit was the
first visit of a Russian Defence Minister in Pakistan in 45 years. The last
visit took place as far back as 1969, when USSR Defence Minister Andrey Grechko
visited Pakistan.
·
Besides, the two ministers also held talks focusing on strengthening defence
cooperation between the two countries and stressed the need for continuation of
momentum gained during the Moscow conference.
16. Mathematician Alexander Grothendieck died
·
Mathematician Alexander Grothendieck died in France on 13 November 2014.
He was 86. He was one of the greatest mathematical minds in algebraic geometry
of the twentieth century.
·
He received the Fields medal, the most prestigious honour in
mathematics, in 1966. The Grothendieck-Riemann-Roch theorem was one striking
result to emerge in 21st century.
17. UNGA Committee passed resolution refering
North Korea to ICC for human rights abuses
·
The United Nations General Assembly (UNGA) Committee on 18 November 2014
adopted a resolution condemning North Korea human rights abuses and referred to
the International Criminal Court (ICC).
·
The resolution was passed with 111 accepted votes, 19 rejected and 55 abstentions. The resolution will go
to the full UN General Assembly for formal approval in December 2014.
·
The resolution also linked the alleged abuses to the policies of
leadership of North Korea and called on the UN Security Council to consider
targeted sanctions against those responsible for human abuses.
·
Cuba voted down and proposed amendment to scrap the key provisions on
referring North Korea to the ICC and look the issue in reasonable grounds to
committed crimes against humanity.
·
In February 2014, UN human rights commission of Inquiry report detailing
wide-range of abuses in North Korea which includes prison camps, systematic
torture, starvation and killings comparable to Nazi-era atrocities.
18. Time Magazine released list of 25 Best
Inventions 2014
·
Time Magazine on 20 November 2014 released list of 25 Best Inventions
2014. Mangalyaan has been named among the best inventions of 2014 which
described it as a technological feat that will allow India to flex its
interplanetary muscles.
·
The list also includes two inventions of Indians for developing an
exercise space for prisoners in solitary confinement called Blue Room and a
tablet toy for kids called Osmo.
List of 10 Best Inventions 2014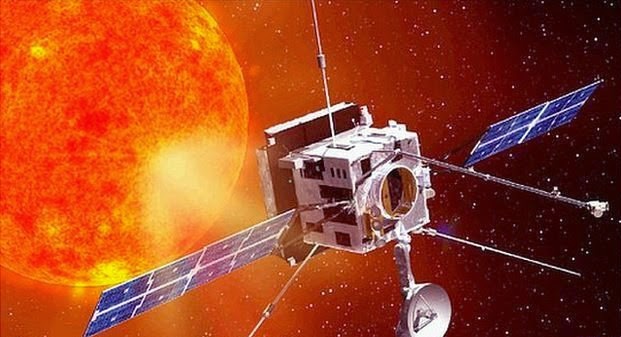 ·
The Real-Life Hoverboard- a type of skateboard that levitates like a
magic carpet
·
The Supersmart Spacecraft- Mangalyaan went
into orbit around the Red Planet, a technological feat by ISRO of India
·
A Reactor that Could Realize Nuclear Fusion – nuclear fusion reactors
small enough to fit on the back of a truck and the design uses magnetic mirror
confinement to control the reaction
·
Wireless Electricity- Witricity is a technology that involves a plug-in
coil that creates a magnetic field, which in turn powers objects as far away as
8 feet
·
3-D-Printed Everything- 3-D printer devices that can build objects from
digital blueprints, usually by layering plastic or other materials
·
Watches that Redefine Smart- Apple's Watch reimagines the computer for
the wrist, using a novel interface that combines a touch screen and physical
buttons
·
The Smartphone that Puts Privacy First- smartphone designed to put data
privacy with software that encrypts
calls, texts and browsing history at levels far beyond normal smartphones
·
The Cooler that Powers Your Party- world's smartest all-purpose party
cooler which stores food and drinks. It also touts a blender, an LED lid light,
a USB charger, a Bluetooth speaker and big wheels designed to navigate many
terrains.
·
The Chip that Stops Your Slouching- Lumo Lift is a chip like gadget can
be inserted in their shirt, it analyzes neck and spinal positions and vibrates
when they're less than ideal position.
·
The Car that Makes Electric Enticing- BMW i3- it drives 70 to 110 miles
(113 to 177 km) on a single three-hour charge, its novel design allows drivers
to use a single ­pedal to both accelerate and brake which is a more energy-efficient driving
19. Koala diplomacy, the Australian soft
power-based foreign policy
·
Koala diplomacy was in news recently during the G-20 Summit of major
economies held in Brisbane, Australia on 16 November 2014.
·
Prime Minister of Australia Tony Abbot arranged a warm and fuzzy welcome
for the world leaders at end of G20 summit with a campaign named koala
diplomacy.
·
Koala diplomacy involved world leaders getting photographed and cuddling
with Koala named Jimbelung- the furry grey animals, shy native marsupials of
Australia. Jimbelung, which means friend in a local Aboriginal dialect, was
later gifted to Japan.
·
The diplomacy helped Australia bridge the differences that emerged
between world major powers during the summit resulting into successful
conclusion of the Summit with Brisbane Action Plan.
·
Koalas were brought to the summit not only to increase the cuteness
factor of the event but also to share the Koala story to the global community
that number is dropping and these are not listed as endangered.
·
Koalas are officially considered vulnerable and efforts to increase
their population have been stepped up in recent years.
Sports
20. India won 3rd SAFF Women's Championship
in Islamabad
·
India on 21 November 2014 won the 2014 South Asian Football Federation
(SAFF) Women's Championship at the Jinnah Stadium in Islamabad. Indian team won
6-0 over Nepal to register their first series win on Pakistan soil.
·
With this win, the Indian team has won all the three SAFF women finals
against Nepal. These two teams played all the three finals of the championship
since its inception in 2010.
·
Ngangom Bala Devi was the star of the game as she scored 4 goals to take
her overall tally to 16, the highest scored in a single edition of the
championship. Kamala Devi and Prameshwori Devi were the other goal scorers.
·
Indian captain – Oinam Bembem Devi
21. Lewis Hamilton won Abu Dhabi Grand Prix
to become the F1 World champion for second time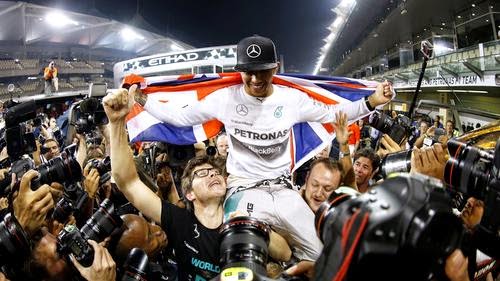 ·
Mercedes driver Lewis Hamilton of Britain on 23 November 2014 won the
Abu Dhabi Grand Prix (GP) of Formula One (F1) racing at Yas Marina circuit in
United Arab Emirates (UAE).
·
With this he also won the F1 racing championship for the year 2014 and
joined the elite ranks of F1 world champions who have won the F1 world Drivers
title twice.
·
Also, Abu Dhabi win by Hamilton gave the World team title of 2014 to
Mercedes who won the title with 701 points. At second was placed Red Bull
Racing – Renault and third place was won by Williams-Mercedes team.
·
Hamilton won the Abu Dhabi GP win with 50 points, 14 points ahead of
Brazilian driver Felipe Massa who finished second while Finland driver Valtteri
Bottas came third in the race.
·
Abu Dhabi win was Hamilton's eleventh win of the season 2014 and with
this he won the world drivers title of 2014 with a total of 384 points, 67
points ahead of his team mate and rival Nico Rosberg of Germany.
·
The World number one, Lewis Hamilton took his first world driver's title
with McLaren in 2008 has now become the first British double world champion
since Jackie Stewart in 1971 and only the country's fourth. The other two
Britons with two titles are Jim Clark and Graham Hill.
22. Indian pugilists Sarjubala and Saweety
won Silver at World Women Boxing Championships
·
Indian Women Boxers Sarjubala Devi and Saweety on 24 November 2014 won
Silver medals at the 8th World Women's Boxing Championships, in Jeju, South
Korea.
·
In the final of the 48kg division, Sarjubala lost to Nazym Kyzaibay of
Kazakhstan, 0-3. While, in the 81kg final, Saweety lost to China's Xiaoli Yang,
0-3.
·
Their silver win has helped India to improve its performance from a
bronze, won in the previous edition to a couple of silvers in the 8th edition
of the championships.
·
2014 Women's World Amateur Boxing Championships was held at the Halla
Gymnasium of Jeju City, South Korea between 13 and 25 November 2014.
23. Switzerland defeated France to win
1st-ever Davis Cup of Tennis
·
Switzerland led by Roger Federer on 23 November 2014 defeated France to
win their first-ever Davis Cup of Tennis. Swiss tennis team defeated French
team by 3-1 in the finals played at Lille Stade Pierre Mauroy, France.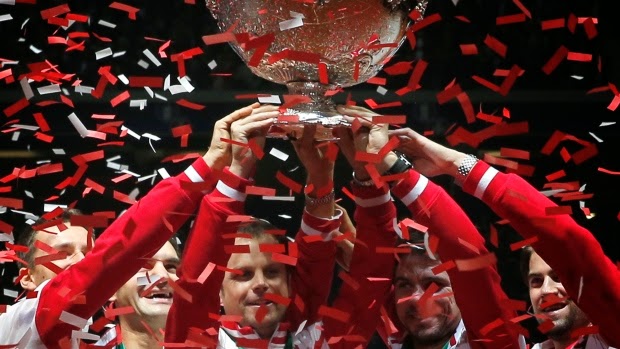 Davis Cup 2014 results
·
Round 1: Stan Warwinka of Switzerland defeated Jo-Wilfried Tsonga of
France 6-1, 3-6, 6-3, 6-2
·
Round 2: Gael Monfils of France defeated Roger Federer of Switzerland
6-1, 6-4, 6-3
·
Round 3: Roger Federer & Stan Warwinka defeated Julien Benneteau
& Richard Gasquet of France 6-3, 7-5, 6-4
·
Round 4: Roger Federer of Switzerland defeated Richard Gasquet of France
6-4, 6-2, 6-2
·
With this win, Switzerland became the fourteenth nation to win the Davis
Cup in the competition's 115-year history.
·
The Davis Cup 2014 between France and Switzerland will go down in
history as the Cup that witnessed world record crowd of 27228 viewers.
·
Following the Davis Cup 2014 results, the top three teams are: Czech Republic,
Switzerland and France.
·
The Davis Cup is the premier international team event in men's tennis.
It is run by the International Tennis Federation (ITF) and is contested
annually between teams from competing countries in a knock-out format. The
competition began in 1900 as a challenge between Great Britain and the United
States.
·
The women's equivalent of the Davis Cup is the Fed Cup.
·
Australia, the Czech Republic, and the United States are the only
countries to have held both Davis Cup and Fed Cup titles in the same year.
24. Magnus Carlsen of Norway won FIDE World
Chess Championship 2014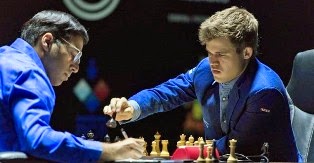 ·
Magnus Carlsen of Norway on 23 November 2014 won FIDE World Chess
Championship 2014 played at Sochi, Russia.
·
He defeated Viswanathan Anand of India with a score of 6.5 – 4.5. Out of
a total of 12 games played, he won the Game 2, Game 6 and Game 11. Anand only
managed to win the Game 3 whereas Game 4 and Game 5 were drawn between the two.
·
Thus, Carlsen became the first player to score 6.5 points to win the
FIDE World Championship.
·
With this he retained the FIDE World Championship which he had won in
Chennai in 2013. In 2013 he had won the game in just 10 games against Anand.

We are sorry that this post was not useful for you!
Let us improve this post!
Tell us how we can improve this post?