Hello and welcome to ExamPundit. Here are the Important Current Affairs of 20th October, 2015. These are the final Current Affairs needed for IBPS PO Mains.
Finance/Banking
–
PM Narendra Modi
inaugurated IDFC Bank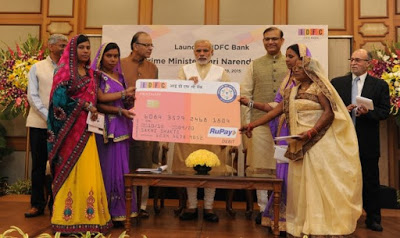 Prime Minister Narendra Modi on 19 October 2015 inaugurated
the IDFC Bank in New Delhi.
IDFC Bank Limited, which started its operations on 1 October
2015, is an Indian Banking company with headquarters in Mumbai that forms a
part of IDFC, an integrated infrastructure finance company.
IDFC Bank was granted a universal banking license in July 2015
by the Reserve Bank of India (RBI).
IDFC was incorporated on 30 January 1997. It founded a
non-operative financial holding company (NOFHC) in 2014 to manage its five
subsidiaries IDFC Bank, IDFC MF, IDFC Alternatives, IDFC IDF & IDFC
Securities to conform with RBI guidelines.
Union Government
increased import duty on wheat to 25% from 10%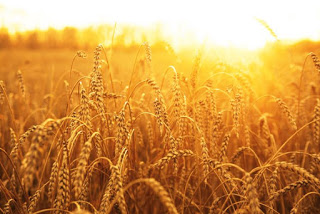 Union Government on 19 October 2105 raised the basic customs
duty on wheat to 25 percent from 10 percent. This increase will be valid till
31 March 2016.
A statement from the Ministry of Finance said that the duty
has been raised in view of the continued fall in international prices of wheat
and the anticipated adverse impact of increased imports during the first half
of financial year 2015-16.
The increase in custom duty will presumably help protect
Indian farmers against cheaper imports.International wheat prices have fallen
considerably over 2014. The price of wheat in the US was 216 dollars a tonne on
16 October 2015, which was -25.7 percent of what it was in 2014.
First time in eight
years fiscal balance turned surplus in August 2015: CGA
The Controller-General of Accounts (CGA) in the second week
of October 2015 announced that India's fiscal balance turned from deficit to
surplus for the first time in 8 years.
Fiscal deficit-difference between revenue and expenditure
excluding borrowings- for August 2015 was pegged at -15808 crore rupees that
indicates surplus of revenues over expenditure.
The surplus amount in the exchequer is significant due to
the fact that the fiscal deficit was 73005 crore rupees during the same period
in the previous fiscal-August 2014.
In August 2015, the total expenditure was only 131214 crore
rupees against the total revenue of 147022 crore rupees.
APSEZ inked MoU with
IPGA to handle pulses across its ports in country
Gujarat-based Adani Ports and Special Economic Zone (APSEZ)
and India Pulses and Grains Association (IPGA) on 19 October 2015 signed a
Memorandum of Understanding (MoU) to handle pulses across its ports to ensure
smooth and cost efficient availability of the commodity across the nation.
The MoU is intended to develop a dedicated and efficient
supply chain for pulses, using Adani Ports' facilities to all key consumption
centers in the country. This will help ensure smooth and cost efficient
availability of pulses.
According to port sources, Adani has developed the world
class facilities for an agricultural market place at its all ports. It has
largest dedicated covered warehouse space inside ports for Agri goods.
Sports
–
Virender Sehwag
retires from International cricket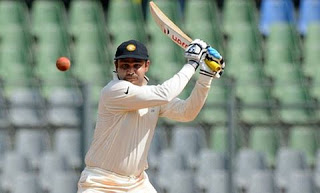 The flamboyant Virender Sehwag, one of the world's most
destructive batsmen to have played the game, today announced his retirement
from international cricket and the Indian Premier League, bringing an end to an
illustrious career spanning over a decade.
Sehwag had already hinted about his imminent retirement at a
function in Dubai yesterday and chose his 37th birthday today to put an end to
his amazing career and said he was grateful to have done things his way.
In a glorious international career spanning over 12 years,
Sehwag played 104 Tests scoring 8586 runs at an impressive average of 49.34,
hitting 23 centuries and 32 half-centuries.
He is the only triple centurion in Tests for India having
scored a career-best knock of 319 against Pakistan at Multan, which also is an
Indian record. He is also one of those rare batsmen to have scored two triple
tons with his next one (309) coming against South Africa.
In 251 ODIs, he accumulated 8273 runs at an average of 35.05
and scored 15 hundreds apart from hitting 38 fifties. In 19 Twenty20
Internationals, he managed 394 runs with two half-centuries.
He has been a part of two World Cup winning teams under
Mahendra Singh Dhoni's leadership — 2007 World T20 in South Africa and the ICC
ODI World Cup in India.
The decision to retire comes after Sehwag signed up to play
in the next year's Masters Champions League 2020, where only retired cricketers
can play. Sehwag was unveiled at the launch ceremony of the veterans 2020
league in Dubai.
The move also comes barely a few days after one of his
contemporaries Zaheer Khan decided to call time on his career.
India
–
UP Government
announced 50000 rupees monthly pension to Yash Bharti awardees
The Uttar Pradesh Government on 20 October 2015 announced
that it will provide 50000 rupees as monthly pension to Yash Bharti awardees of
the state.
The Yash Bharti Samman, which was instituted in 1994, is
conferred by the Uttar Pradesh Government for excellence in literature, fine
arts, folk and classical music and sports. The award carries cash prize of 11
lakh rupees, a citation and a shawl.
The Yash Bharti Samman 2015 was awarded to renowned
journalist Vinod Mehta on 9 February 2015.
Karnataka, Gujarat
lifted ban on Maggi Noodles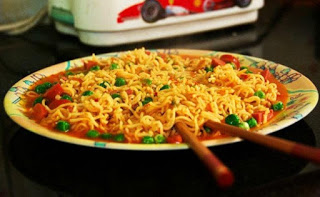 The Karnataka and Gujarat Governments on 19 October 2015
lifted the ban on manufacturing and sale of Nestle India's popular instant food
brand Maggi noodles.
The decision came following the clean chit given by three
government-approved laboratories to Maggi noodles. All the samples of Maggi
cleared tests conducted by three laboratories, as mandated by the Bombay High Court.
The company will now relaunch the product soon.
The Gujarat Food and Drug Control Authority (FDCA) lifted
the ban on sale of Maggi noodles after the Bombay High Court lifted the
nationwide ban on it in August 2015.
Maharashtra
Government declared 14708 villages as drought-hit
Government of Maharashtra on 16 October 2015 declared 14708
out of 40053 villages as drought-hit where the monsoon rainfall was deficient
by over 50 percent.
As a relief measure to farmers in the drought-hit villages,
the government announced several steps including waiver of land revenue and
electricity charges among others.
This is the second straight year of drought for Maharashtra
where the south-west monsoon was deficient by 27 percent.
Also, Maharashtra also became the second state in the
country as Karnataka declared 27 out of 30 districts as drought-hit in August
2015.
The drought-hit villages in Maharashtra are spread across 20
of the 35 districts in the state, including all eight districts of the
Marathwada region.
Union Ministry of
Environment extended validity of Environment Clearance to 7 years
The Union Ministry of Environment, Forest and Climate Change
(MoEFCC) extended the validity of Environment Clearance (EC) from 5 years to 7
years by amending the Environment Impact Assessment (EIA) Notification 2006.
The draft notification regarding this was issued on 29 April 2015.
This increase in period of validity of EC for longer time
would provide more leeway to corporations to manoeuvre and manipulate the
actions and activities.
The validity of the prior environmental clearance granted
for all other projects or activities would be seven years. Earlier it was five
years.
In the case of Area Development projects and Townships, the
validity period shall be limited only to such activities as may be the
responsibility of the applicant as a developer.
Konkan Railway to set
up a tunnel technology institute at Margao in Goa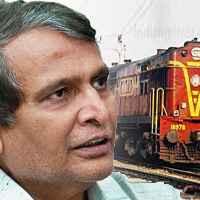 Railway Minister Suresh Prabhu announced on 19 October 2015
that Konkan Railway will establish a tunnel technology institute at Goa's
Margao town. The institute will enable training for the technology, which is
still not available in India.
The institute, which is first of its kind in the nation,
will be established in the honour of former Railway Minister George Fernandes,
who is said to be the driving force behind the Konkan Railway. The institute
will be called as George Fernandes Institute of Tunnel Technology.
The proposed institute aims at being a depository of
knowledge on tunnels and underground structures. The institute will provide
training of tunnel technology and consultancy services for tunnels and
underground construction.
Days
–
World Statistics Day
observed across the world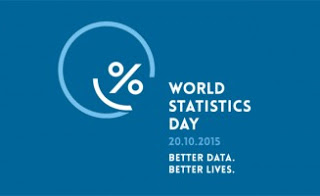 The World Statistics Day was observed across the world on 20
October 2015 with the theme Better Data, Better Lives. This year celebrations
mark the second observance of the World Statistics Day.
The theme emphasizes the critical role of high-quality
official statistical information in analysis and informed policy
decision-making in support of sustainable development. The theme also reflects
the importance of sustainable national statistical capacity to produce reliable
and timely statistics and indicators measuring a country's progress.
The year 2015 marks the bicentenary of the birth of George
Boole, whose work on the application of the principles of logic as a form of
algebra underpins modern computer science.
Reports
–
UNESCO released
Gender and Education for All 2000-2015 report
The United Nations Educational, Scientific and Cultural
Organization (UNESCO) on 12 October 2015 released a report entitled Gender and
Education for All (EFA) 2000-2015: Achievements and Challenges. It was compiled
by UNESCO's Global Monitoring Report (GMR) and UN Girl's Education Initiative.
As per the report, which delineated educational attainments
among girls across the world, only fewer than half the countries have achieved
the goal of ensuring gender parity in both primary and secondary education before
2005.
In India, gender gaps in primary and lower secondary
education have closed due to adoption of multiple strategies that include free
textbooks for girls, back-to-school camps and bridging courses, recruitment of
female teachers, and national programmes to increase demand for schooling among
rural and disadvantaged girls among others.
Moody's released a
report on the Global Green Bonds Market
Moody's Investors Service on 19 October 2015 released a
report on the global green bonds market titled Third Quarter Issuance Lags, but
COP21-Linked Increase Is Likely.
The report says that in the third quarter (Q3) of 2015, the
global green bond issuance reached 7.5 billion dollar, compared to bond
issuance of 27.2 billion dollar in Q3 2014. But the increase is down from Q2,
Moody's expects issuance will pick up in the last quarter and exceed 40 billion
dollar for the full year 2015.
Major highlights
of the report
Issuance continued to break new ground in the third quarter
in terms of noteworthy and first-time transactions
7.6 billion dollar issued in Q3 lagged the 13.4 billion
dollar that came to market during the second quarter of the year, but did
outpace the first quarter's 6.3 billion dollar.
Highlights in case
of India
India has set a target of 175 GW of renewable energy
capacity by 2022
India that came up as an early leader in Asia's incipient
green bond is expected to be a prominent driver of regional issuance in coming
years.
India has established itself as an early leader in Asia's
nascent green bond market, with three India-based issuers came to market in
third quarter (July to September 2015).
Melbourne Mercer
Global Pension Index report 2015 released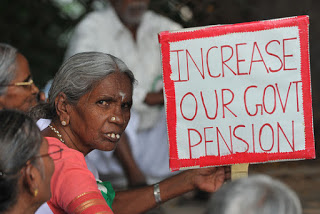 The 2015 Melbourne Mercer Global Pension Index (MMGPI)
report was released on 19 October 2015. This seventh edition of MMGPI report
measured 25 retirement income systems against more than 40 indicators, under
the sub-indices of Adequacy, Sustainability and Integrity.
The 2015 report rated Denmark as the country with the best
retirement system for the fourth consecutive year in 2015, with an overall
score of 81.7.
This study of retirement income systems in 25 countries
confirmed that there is great diversity between the retirement systems around
the world with scores ranging from 40.3 for India to 81.7 for Denmark.
India's retirement system ranked last in the 2015 MMGPI
report. India's index value fell from 43.5 in 2014 to 40.3 in 2015, primarily
due to a recent review conducted by the Economic Intelligence Unit that showed
a material reduction in its household savings rate. Also in the same group are
Indonesia, China, Japan and South Korea.
Appointments
–
Justin Trudeau
elected as the Prime Minister of Canada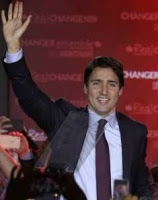 Canada's Liberal Party leader Justin Trudeau was on 19
October 2015 elected as the Prime Minister of Canada after his Liberal Party
won 189 seats, a majority of Parliament's 338 seats. The party needed 170 to
gain a majority.
The Conservative Party was next with 97 seats, followed by
the New Democratic Party at 28 seats and Bloc Quebecois with 9 seats. With
this, nine-year reign of Conservative Party PM Stephen Harper and his party
came to a sudden end.
Justin Trudeau at 43 years of age became the second youngest
Prime Minister in Canadian history. The earlier youngest prime minister was Joe
Clark, a Conservative, who took office in 1979 the day before he turned 40.
VK Malhotra appointed
as head of the All India Council of Sports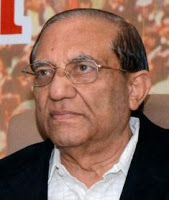 The Union Government on 19 October 2015 named veteran sports
administrator Vijay Kumar Malhotra as the President of the All India Council of
Sports. His position will be in the rank of Minister of State.
The council also includes former sportspersons, including PT
Usha, Limba Ram, N Kunjarani Devi, IM Vijayan, Baichung Bhutia and P Gopichand.
Malhotra acted as the Senior Vice President of the Indian
Olympic Association (IOA) and the acting President of the IOA after the arrest
of Suresh Kalmadi in connection with the alleged irregularities in awarding
contracts for the 2010 Commonwealth Games.
Awards
& Honors –
Urvashi Rautela
crowned Miss Diva 2015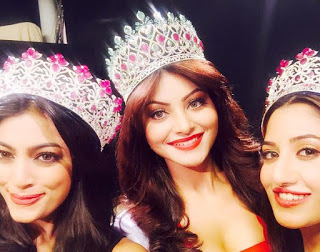 Model-actress Urvashi Rautela on 18 October 2015 was crowned
as Yamaha Fascino Miss Diva 2015 at a star-studded event in Mumbai. With this,
she became India's representative for the Miss Universe pageant.
Natasha Assadi from Bangalore was crowned 1st runner up
while Naveli Deshmukh from Aurangabad was crowned 2nd runner-up.
Born on 25 February 1994 in Nainital, Uttarakhand, Rautela
had won the I Am She – Miss Universe India in 2012 but was dethroned from crown
due to a controversy over her age. She had also been a winner of the title of
Miss Asian Supermodel 2011 in South Korea.
World
–
NATO launched
military exercise Trident Juncture in Italy
North Atlantic Treaty Organization (NATO) allies and partner
nations on 19 October 2015 launched the Alliance's Trident Juncture military
exercise at the Trapani air force base in Italy. Trident Juncture will end on 6
November 2015.
The three week long intensive training involves 36000 troops
from more than 30 nations across Italy, Spain and Portugal.
The Trident juncture is the largest NATO exercise for over a
decade and will increase readiness and ability to work together. It will also
demonstrate that NATO is capable of responding to threats from any direction.
The exercise will also certify next year's NATO Response Force headquarters and
the functions of the new very-high readiness Spearhead Force.
Obituaries
–
Veteran Kannada
film-maker KSL Swamy passed away
Veteran filmmaker Kikkeri Shamanna Lakshminarasimha Swamy,
popularly known as KSL Swamy, died on 20 October 2015 due to breathing
complications in Bengaluru. He was 77.
The multifaceted personality was also a playback singer,
producer and actor.
He started his career in film industry by assisting G. V.
Iyer and M. R. Vittal. He debuted as an independent film director with the 1966
film, Thoogudeepa.
Swamy's 1989 film Jamboo Savari won the National Film Award
for Best Children's Film at the 37th National Film Awards.


Regards
Team ExamPundit
Sponsored

(adsbygoogle = window.adsbygoogle || []).push({});
Books For 2015 Banking/Insurance Exams