Hello and welcome to
exampundit
. Here are the important Current Affairs update of 2 May, 2017. These are important for the upcoming SBI PO Mains, NIACL Assistant Mains, BOB Manipal, NICL AO Mains and other exams in 2017 July and August.
Financial and Banking News –
MP becomes first state to formally shift to January-December financial
year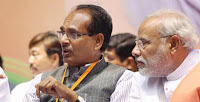 Madhya Pradesh has become the
first state in the country to formally switch to a January-December financial
year format, with the state Cabinet on
Tuesday approving the proposed move.
The next Budget session of the
state Assembly will be held in December 2017 or January 2018, while the next
financial year will start from January 2018.
"From now onwards, the financial
year in the state will be from January to December," said a statement from the
state government.
Chief Minister Shivraj Singh
Chouhan, meanwhile, has directed all state departments to prepare road maps of
work to be done with full details of targets to be met in the next quarter,
half-year and full year. After Madhya Pradesh, other BJP-ruled states might
also gradually change their financial years from April-March to January-December,
officials said.
Prime Minister Narendra Modi in a
recent meeting of the Niti Aayog has urged states to share their views on
changing the financial year from April-March to January-December.
The Central government had
constituted a high-level committee under former Chief Economic Advisor Shanker
Acharya to examine "desirability and feasibility" of having a new
financial year. The report hasn't been made public yet.
ICICI makes 100 villages digitally-enabled; targets 500 more by 2017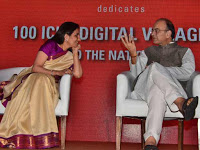 The ICICI Group on Tuesday said
it has made 100 villages digitally-enabled in 2017 while planning to transform
another 500 by the year-end.
Finance Minister Arun Jaitley
while inaugurating the 100 ICICI digital villages in New Delhi said: "The
ICICI initiative should be followed by other banks in rural areas."
ICICI Bank MD and CEO Chanda
Kochhar said: "We have transformed 100 villages across the country in 100
days. We intend to expand the number of such villages by another 500 by
December 2017."
DoT launches Tarang Sanchar web portal for information on Mobile Tower
Radiation
The Department of Telecom (DoT)
on 2 May 2017 launched 'Tarang Sanchar' web portal, a portal that will allow
people to track radiation emitted from mobile towers within a locality and
check their compliance with the stipulated norms.
The portal will help in clearing
myths and misconceptions about mobile towers and emissions from them.
Through this portal, status of
the towers will be available to the users.
Generally, government conducts
test on random basis, but through this portal, test of specific tower could be
done on payment.
Those who want to get the
radiation level checked of specific towers, will be required to pay a fee of Rs
5000 for the test to be conducted by the government.
It will empower consumers to
know, at the click of the mouse, about the towers working in a particular area
and whether they are compliant to the Electromagnetic field (EMF) emission
norms defined by the government.
Union Government launches One IP- Two Dispensaries, Aadhaar Based
Online Claim Submission Schemes
The Union Minister of Labour and
Employment Bandaru Dattatreya on 1 May 2017 launched two schemes- One IP- Two
Dispensaries and Aadhaar based Online Claim Submission on the occasion of
International Labour Day 2017.
All about One IP- Two Dispensaries Scheme
Due to the non-availability of
option of second dispensary, the dependant members of family are often deprived
of medical benefits as till now, insured persons (IP) had an option of choosing
one dispensary for self and family.
By introducing the concept of
'One IP- Two Dispensaries', Employee's State Insurance Corporation (ESIC) gives
an option to an IP to choose two dispensaries, one for self and another for
family through an employer.
From now onwards, individuals as
well as their family members will be able to get treatment from either of the
dispensaries and in case of emergency from any ESI Institution.
This scheme will benefit all IPs,
especially migrant workers who are working in other than home State, while
their families are living in their native States.
As of now, around 3 crore IPs are
covered under ESIC and total number of is over 12 crore.
All about Aadhaar based Online Claim Submission scheme
Under this scheme, all EPF
Members, who have activated their Universal Account Number (UAN) and seeded
their KYC details with Employees' Provident Fund Organisation (EPFO), will now
be able to directly apply for PF final settlement (form19), Pension withdrawal
benefit (Form10-C) and PF part withdrawal (Form31) from the their UAN
Interface.
These three forms collectively
make for more than 80 per cent of EPFO's claim workload.
Members can complete the whole
process online and they neither need to interact with the employer nor with the
EPFO field office to submit online claim.
Moreover, members are not
required to give any supporting document while preferring online PF part
withdrawal case.
India-Cyprus signed four agreements to boost the bilateral relations

India and Cyprus in April 2017
signed four agreements to boost the bilateral relationship between the two
countries. The signed agreements include agreement on shipping and air
services.
These agreements/MoUs were inked
during the state visit of President of Cyprus Nicos Anastasiades to India from
25 to 29 April 2017. He was on a visit to India on the invitation by President
Pranab Mukherjee.
During this visit, President
Anastasiades was accompanied by a high level delegation comprising of several
ministers and senior officials including Minister of Finance Haris Georgiades
and Minister of Energy, Commerce, Industry and Tourism Georgios Lakkotrypis.
The signed MoUs/Agreements include
Executive Programme on Culture
Education and Scientific Cooperation (EPCEC) for the year 2017-2020
Work Plan under programme of
Cooperation in the field of Agriculture for 2017- 18
Merchant Shipping Agreement
Air Services Agreement
In addition to the four-agreements,
the two nations also released a Joint Statement titled India-Cyprus Joint
Statement.
Appointments –
Anthony Lianzuala takes over as Controller General of Accounts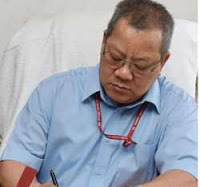 Anthony Lianzuala on 1 May 2017
took over as the Controller General of Accounts (CGA), Department of
Expenditure, Union Ministry of Finance, in New Delhi.
Lianzuala, a 1982-batch Indian
Civil Accounts Service (ICAS) Officer, is the first person from the North-Eastern
Region to hold the position.
He was the first Director of
Training Institute in the Field of Public Financial Management and Accounting
in the North-East named INGAF-NER, based in Aizawl, Mizoram.
Days –
International Labour Day 2017 observed globally
International Labour Day 2017 was
celebrated across the world on 1 May 2017. The day is also known as International
Worker's Day and May Day.
The day is celebrated by the
working classes and is promoted by the international labour movement,
socialists and communists.
The International Labour Day is
celebrated to commemorate the happenings of 4 May 1886, the Haymarket affair
(Haymarket Massacre) in the Chicago.
NMCG observed Ganga Swachhta Sankalp Divas across the Ganga Basin
States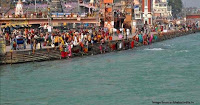 Ganga Swachhta Sankalp Divas was
observed on 2 May 2017 by the National Mission on Clean Ganga (NMCG) at 12
locations including Allahabad, Varanasi, Kanpur, Patna, Sahibganj, Bhagalpur,
Raj Ghat (Hardoi), Kolkatta, Srinagar ( Uttarakhand), Bithoor, Devprayag and
Vidhur Kuti.
Over thirty more locations
observed the day through the support of local NGOs, Ganga Vichaar Manch and
volunteers.
While Uma Bharti, the Union
Minister for Water Resources, River Development and Ganga Rejuvenation attended
the event at Vidhur Kuti , Srinagar and Devprayag, the events at the other
locations were presided over by various Central and State level dignitaries and
functionaries along with senior officials from NMCG and the Ministry of Water
Resources, River Development & Ganga Rejuvenation.
World –
THAAD missile defence system operational in South Korea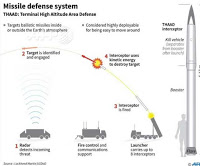 The United States (US) Military's
missile defence system THAAD on 2 May 2017 became operational in South Korea.
The Terminal High Altitude Area
Defence (THAAD) reached an initial intercept capability to defend against North
Korean missiles. However, THAAD would not be fully operational for a period of
months.
THAAD missile defence system is
designed to intercept and destroy ballistic missiles.
It shoots down short and
medium-range ballistic missiles in the terminal phase of their flight.
Dubai becomes first city in world to get its own Microsoft Font
Dubai on 1 may 2017 became the
first city in the world to get its own Microsoft Font.
The Dubai Font was launched by
Sheikh Hamdan bin Mohammed bin Rashid Al Maktoum, Dubai's Crown Prince and Chairman
of the Executive Council.
The Executive Council of Dubai
also enabled individuals to download the font from the website:
www.dubaifont.com and integrate it into the system for free.
Awards & Honors –
Andhra Pradesh CM Chandrababu Naidu selected for USIBC Award
Andhra Pradesh Chief Minister
(CM) Chandrababu Naidu was on 2 May 2017 selected for the 'Transformative Chief
Minister Award' of the the US-India Business Council (USIBC).
He was selected for his role in
advancing the US-India partnership at the state level. The award will be
presented to him on 8 May 2017 at the USIBC West Coast Summit in the Silicon
Valley.
The summit will also honour Aruna
Sundararajan with the 'Transformative Leadership Award' for excellence in
public service.
Last year's recipient of USIBC
Award was Amitabh Kant, CEO of Niti Aayog.
Padma Venkataraman bestowed with Avvaiyar award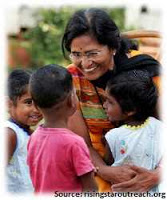 The Tamil Nadu government on 2
May 2017 conferred the 2017 Avvaiyar Award to Padma Venkataraman, a social
worker and daughter for former Indian President, the late R Venkataraman.
Padma was honoured with the award
for her efforts in the field of women's welfare and the rehabilitation of
leprosy-affected people since the past 30 years by Tamil Nadu Chief Minister K
Palaniswami.
The prize carried a cheque of Rs
1 lakh, a gold medal weighing 8 gm and a certificate.
Speaking on the development,
Padma who is the Chairperson of Women's Indian Association (WIA) called the
award a great honour and stated that it reflects the involvement of Tamil Nadu
state's government and CM in the advancement of women, children, the differently-abled
and leprosy affected people.
She further added that the award
will only strengthen her resolve to serve the society as best as possible.
Sports –
Aizawl FC becomes first north-eastern club to win I-League
Aizawl FC on 30 April 2017
defeated Shillong Lajong FC to grab the 2016-17 I-League in Shillong,
Meghalaya.
With this, Aizawl FC became the
first ever north-eastern club to win the title.
The 2016-17 I-League was the 10th
edition of the I-League held at the Jawaharlal Nehru Stadium in Shillong.
Hockey India recommends Sardar Singh for Rajiv Gandhi Khel Ratna
Hockey India on 1 May 2017
recommended senior player and former captain Sardar Singh for the Rajiv Gandhi
Khel Ratna, India's highest sporting honour.
In 2008, Sardar was the youngest
player to captain India when he led the Indian side at the Sultan Azlan Shah
Cup.
He played his debut match for
India in the junior team during Poland tour in 2003-04.
In 2006, he was promoted to the
senior men side of the National Hockey team and his first match in senior team
was against Pakistan.
Leander Paes and Scott Lipsky win Tallahassee Challenger Men's Doubles
title
Indian tennis player Leander Paes
along with his American partner Scott Lipsky on 30 April 2017 won Tallahassee
Challenger Men's Doubles title.
The duo defeated Argentine third
seeds Leonardo Mayer and Maximo Gonzalez 4-6 7-6(5) 10-7 in the summit clash.
It was the second Challenger
title of the season for Paes, who earned 80 ranking points for his effort.
On the other hand, India's Ramkumar
Ramanathan finished up as a runner-up in the Tallahassee Challenger Men's
Singles event. The title was won by Slovenia's Blaž Rola.
Sponsored

(adsbygoogle = window.adsbygoogle || []).push({});
Regards
Team ExamPundit
Average rating / 5. Vote count:

EP Recommends: Practicemock Free Mock Tests