Hello and welcome to ExamPundit. Here are the Important Current Affairs of 1st October, 2015. These are important for the upcoming IBPS PO and IBPS Clerk Exam.
Finance/Industry
–
Union Government
reduced domestic natural gas price by 18 percent to 3.81 US dollars per mmBtu
The Petroleum Planning and Analysis Cell of the Union
Ministry of Petroleum and Natural Gas on 31 September 2015 announced that the
price of domestic natural gas was slashed by 18 percent to 3.81 US dollars per
mmBtu.
It was reduced from 4.66 US dollars per mmBtu on gross
calorific value (GCV) basis that had been in force since 1 April 2015.
The new price that came into effect on 1 October 2015 will
be operational for six months till 31 March 2016.
The reduction in price is likely to benefit power and
fertilizer firms but it may also hurt producers like Reliance Industries and
Oil and Natural Gas Corportaion Limited (ONGC).
Black money window: ₹3,770-cr
unaccounted foreign assets declared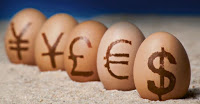 Nearly 638 declarations have been received through the
one-time compliance window for disclosing black money under a new law enacted
by the Modi-led Government.
The total unaccounted foreign assets declared under this
one-time compliance window stood at Rs. 3,770 crore, an official release said.
The compliance window closed on Wednesday (September 30).
Soon after the disclosure of the total amount, Government
declared that it would initiate "action" against those who have not disclosed
their black money and assets stashed abroad.
The Government disclosure immediately drew a derisive
reaction from Congress which said the "hollowness" of Prime Minister Narendra
Modi's claim on black money "stands exposed before the entire country".
ItzCash Card inks pact
with Flipkart for facilitating online shopping
ItzCash has announced its partnership with Flipkart to reach
out to the next billion segments, especially those without having access to either
a debit or a credit card.
This partnership is in the form of a co branded online store itzcash.store.flipkart.com, which will be available across all the
75,000+ franchisee stores of ItzCash called ItzCash World (ICW).
With festive season around the corner, this is the right
time to launch this service, as both franchisees and ItzCash Prepaid Card users
will have valued offers and discounts on the site.
Adani Ports signs MoU
with L&T Shipbuilding for evaluating port operations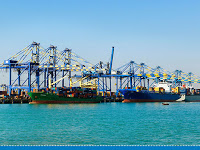 Adani Ports and Special Economic Zone Limited today informed
the Bombay Stock Exchange that the company has entered into a non-binding
memorandum of understanding (MoU) with L&T Shipbuilding Limited for
evaluating the operations of the port at Kattupalli, Tamil Nadu, with effect
from October 1, 2015 for a period of one month.
The move is to strengthen its presence in East Coast.
L&T built the Port at a cost of Rs 4,000 crore.
Adani Group were looking at Gangavaram in Andhra Pradesh,
Karaikkal (near Puducherry) and L&T's Kattupalli (near Chennai). Gangavaram
did not work out due to high valuation. Karaikkal has some other issues, though
it is still under consideration. L&T is a safer bet for them.
India
–
Union Government
notified Mid-Day Meal Rules, 2015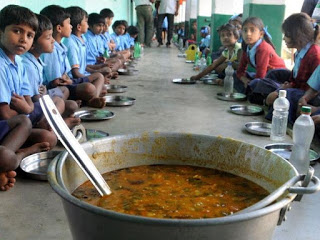 The Union Government on 30 September 2015 notified Mid Day
Meal Rules, 2015 under the National Food Security Act, 2013 (NFSA, 2013) that
contains provisions related to welfare schemes including Mid Day Meal Scheme.
In accordance with the provisions of the NFSA Act, the Union
Ministry of Human Resource Development finalized the Mid Day Meal (MDM) Rules
after consultation with the States and other related Central Ministries. The
rules will be in effect from the date of notification in the Gazette of India.
It also seeks to improve efficiency in implementation by
plugging loopholes, check irregularities and ensure quality of food served,
officials in HRD Ministry said on Thursday.
Testing of the meals by accredited labs has been made
mandatory under the new rules to ensure nutritional standards.
Hot cooked meal provided to children will be evaluated and
certified by the government food research laboratory or any laboratory
accredited or recognised by law so as to ensure that the meal meets with the
nutritional standards and quality.
The Food and Drugs Administration department of the State
will be engaged to collect samples to ensure the nutritive value and quality of
the meals.
The samples will be collected at least once a month from
randomly selected schools or centralised kitchens and sent for examination to
the laboratories, the rules state.
Google partners
Ridley Scott, Richie Mehta to capture 'India in a Day'
Google in partnership with filmmakers Ridley Scott, Richie
Mehta and Anurag Kashyap is coming out with a film project titled 'India in a
Day' that will capture the essence of evolving India across 24 hours.
The project is asking everyone across India to grab a camera
and film their day on October 10th. The project will reach out to communities
across the country to capture their day.
Participants can shoot their footage and upload it on
indiainaday.withgoogle.com on Saturday, 10th October 2015.
Those whose footage makes it into the finished film will be
credited as a "co-director", getting a chance to feature in the first
user-generated feature-length documentary shot in a single day on life in
India. The film is scheduled for release in 2016.
Appointments
–
Sarat Kumar Acharya
takes over as CMD of Neyveli Lignite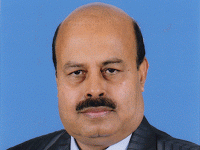 Sarat Kumar Acharya today assumed office as
Chairman-and-Managing Director of Neyveli Lignite Corporation Ltd. (NLC), a
Navratna company which comes under Ministry of Coal. The company is in the
business of Lignite and Coal mining and Power generation.
Acharya served in NLC as Director (Human Resource) and has
varied experience of over 35 years of working in BHEL, NTPC, NTPC-SAIL Power
Company and NLC.
He will replace Surender Mohan, who has retired on
Wednesday.
NLC plans to achieve a total generation capacity of 12,221
MW by the end of the 13th five year plan in 2022, against 2,990 MW at present.
The corporation expects to achieve a lignite mining capacity
of 49 million tonnes per annum (MTPA) by that year, compared to 30.60 MTPA in
the lignite mines of Tamil Nadu/ Rajasthan at present.
Awards
& Honors –
Zenia Bhumgara of
India conferred with Merlin Award by International Magicians Association
Zenia Bhumgara of India in the fourth week of September 2015
was conferred with the Merlin Award in Mumbai.
The award is a prestigious honour in the field of magic
conferred by the International Magicians Association (IMS).
Also, it is presented to those magicians who have achieved
the highest level in their craft, both on the national and international stage.
Before Bhumgara, Prodip Chandra Sorcar, Jr. was the only
other Indian to receive the award.
Zenia Bhumgara is the daughter Mhelly Bhumgara and sister of
Pearl who are also performing magicians.
Shanti Swarup
Bhatnagar Prize for Science and Technology 2015 announced
CSIR on 26 September 2015 announced Shanti Swarup Bhatnagar
(SSB) Prize for Science and Technology 2015 for eleven scientists in
recognition of their work. The awardees were announced to mark the CSIR's 73nd
Foundation day.
The SSB Prize consists of a citation, a plaque and a cash
prize of 5 lakh rupees.
The selected awardees in different fields are
Biological Sciences: Dr Balasubramanian Gopal of Molecular
Biophysics Unit Indian Institute of Science Bangalore
Dr Rajeev Kumar Varshney of Centre of Excellence in Genomics
International Crops Research Institute for the Semi Arid Tropics (ICRISAT),
Hyderabad
Chemical Sciences: Dr D Srinivasa Reddy Division of Organic
Chemistry CSIR National Chemical Laboratory, Pune
Dr Pradyut Ghosh of Department of Inorganic Chemistry Indian
Association for the Cultivation of Science in Jadavapur, Kolkata
Earth, Atmosphere, Ocean and Planetary Sciences: Dr
Jyotiranjan Srichandan Ray of Geosciences Division Physical Research
Laboratory, Ahmedabad
Engineering Sciences: Dr Yogesh Moreshwar Joshi of
Department of Chemical Engineering, Indian Institute of Technology Kanpur
Mathematical Sciences: Dr K Sandeep of TIFR Centre for
Applicable Mathematics, Bangalore
Dr Ritabrata Munshi School of Mathematics Tata Institute of
Fundamental Research, Mumbai
Medical Sciences: Dr Vidita Ashok Vaidya of Department of
Biological Sciences Tata Institute of Fundamental Research, Mumbai
Physical Sciences: Dr Bedangadas Mohanty of School of
Physical Sciences National Institute of Science Education and Research,
Bhubaneswar
Dr Mandar Madhukar Deshmukh of Department of Condensed
Matter Physics and Materials Science of Tata Institute of Fundamental Research,
Mumbai
Ratan Tata honoured
by UK city of Coventry
The city of Coventry on 1 October 2015 honoured Ratan Tata,
chairman Emeritus of Tata sons, with its highest award in recognition of his
contributions to the West Midlands region of central England.
The leading Indian industrialist took oath as an Honorary
Freeman of the City of Coventry. Since 1914, only 13 people have been conferred
with the honour.
Indian-origin professor Lord Kumar Bhattacharyya, founder of
the Warwick Manufacturing Group (WMG), was also honoured with the title
alongside Tata, at the University of Warwick in Coventry.
Earlier in 2015, Tata-owned Jaguar Land Rover had announced
its long term commitment to Coventry and the West Midlands with a confirmation
of a further 600 million pound investment to support product creation and
superior vehicle manufacturing.
RC Bhargava honoured
with the lifetime achievement award at the Forbes India Leadership Awards, 2015
Maruti Suzuki Chairman RC Bhargava has been honoured with
the lifetime achievement award at the Forbes India Leadership Awards, 2015. The
award recognises his invaluable contribution to the Indian business community
and exemplary leadership demonstrated over the years, Maruti Suzuki India said
in a statement.
An IAS topper of 1956 batch, Bhargava was one of the
founding members of Maruti in 1982. He led the company as Managing Director
from 1990 to 1997.
Bhargava, who has been Chairman of the country's largest car
maker since 2007, also serves on the board of several leading corporates.
World
–
Plestinian flag
hoisted at UN headquarters for the first time
Palestinian flag was raised for the first time at United
Nations headquarters in New York on 30 September 2015. The politically
sensitive flag raising ceremony took place at 1:16 pm at the UN's Rose Garden.
The flag hosting raising ceremony was attended by the
President of the Palestinian Authority Mahmoud Abbas.
Earlier on 10 September 2015, United Nations General
Assembly (UNGA) overwhelmingly approved the Resolution on Raising of Flags by
Non-Member Observer States.
Narendra Modi briefed
about Project Loon during Google headquarters tour
Google's flagship Project Loon was in news on 30 September
2015 because Prime Minister Narendra Modi praised the ambitious project and
believed that it has multiple uses like long distance education, rural schools
and telemedicine.
PM Modi was briefed about the project during his visit to
the Google headquarters in the Silicon Valley on 27 September 2015. Google
informed the PM that the company is already doing a pilot project in Andhra
Pradesh with a special focus on rural areas which still do not have internet
penetration.
Project Loon began in June 2013 with an experimental pilot
in New Zealand.
Loon uses high-altitude balloons placed in the stratosphere
at an altitude of about 32 km to produce an aerial wireless network with up to
3G-like speeds.
Days
–
World Vegetarian Day
observed globally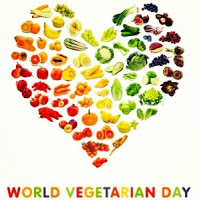 World Vegetarian Day was observed on 1 October 2015. The day
was established as an annual celebration to promote the joy, compassion and
life-enhancing possibilities of vegetarianism.
It brings awareness to the ethical, environmental, health
and humanitarian benefits of a vegetarian lifestyle.
The day was originated by the North American Vegetarian
Society in 1977 and endorsed by the International Vegetarian Union in 1978.
International Day of
Older Persons observed across the world
The International Day of Older Persons (IDOP) was on 1
October 2015 observed across the world with the theme Sustainability and Age
Inclusiveness in the Urban Environment. The 2015 IDOP celebration demonstrated
that an age inclusive agenda is crucial to promote equity, welfare and
prosperity for all.
The 2015 celebration of the 25th anniversary of
International Day of Older Persons focused on the impact of the new urban
environment on older persons and impact of older persons on the new urban
environment.
Sports
–
ICC Women's Team
Rankings launched
The International Cricket Council (ICC) on 1 October 2015
launched the official ICC Women's Team Rankings, which incorporate results in
all three formats of the game into one rankings system. The innovative new
system treats results from Test, ODI and T20I cricket equally.
Australia was ranked number one following its success in the
ICC Women's World Cup 2013 in India and the ICC Women's World Twenty20 2014 in
Bangladesh. It also leads the ICC Women's Championship, which is the qualifying
tournament for the ICC Women's World Cup 2017.
Ranks:
Australia
England
New Zeland
India
West Indies


Regards
Team ExamPundit
Sponsored

(adsbygoogle = window.adsbygoogle || []).push({});
Books For 2015 Banking/Insurance Exams