Hello and welcome to ExamPundit. Here are the current affairs for 1st April, 2015.
RBI –
RBI imposed 5 lakh
rupees fine on 16 Central Co-operative Banks for violation of norms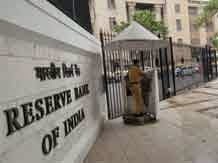 The Reserve Bank of India (RBI) on 31 March 2015 imposed a
monetary penalty of five lakh rupees on 16 Central Co-operative Banks (CCBs).
The penalty was imposed for non-adherence of the Know Your
Customer (KYC) and Anti-Money Laundering guidelines. The 16 co-operative banks
on which the penalty was imposed are
The penalties were imposed on the co-operative banks in
exercise of powers vested in RBI under the provisions of Section 47(A) read
with Section 46 of the Banking Regulation Act, 1949 (As applicable to
Co-operative Societies), for non-adherence to Know Your Customer (KYC) norms
and Anti-Money Laundering (AML) standards.
RBI approved the
amalgamation of ING Vysya Bank with Kotak Mahindra Bank
The Reserve Bank of India (RBI) on 1 April 2015 sanctioned
the scheme of amalgamation of ING Vysya Bank Ltd. with Kotak Mahindra Bank Ltd.
The Scheme will come into force with effect from 1 April 2015.
With this sanction, all branches of ING Vysya Bank will
function as branches of Kotak Mahindra Bank with effect from 1 April 2015.
The Scheme was sanctioned in exercise of the powers
contained in Sub-section (4) of Section 44A of the Banking Regulation Act,
1949.
This approval of RBI for the merger deal would create Kotak
as the country's fourth largest private sector lender after HDFC Bank, ICICI
Bank and Axis Bank in terms of market capitalisation.
Also, the deal is the first major bank takeover since Bank
of Rajasthan was amalgamated with the ICICI Bank on 13 August 2010.
India –
Rajasthan Government
opened women milk bank Jeevan Dhara in Jaipur
Rajasthan Government on 31 March 2015 opened women milk bank
Jeevan Dhara in Jaipur. It was inaugurated by Health Minister Rajendra Rathore.
The move is aimed at curbing the high infant mortality rate of Rajasthan.
The state Government launched the bank in collaboration with
Norwegian government and JK Lon Hospital.
The bank would store milk from donating lactating mothers
that can be used for feeding infants who are deprived of it.
The infants will get free of cost milk from lactating
mothers who willingly donate it. The process of donation starts only after the
donors are screened and medically tested for HIV, Syphilis, Hepatitis and other
diseases. This is followed by pasteurization of milk that takes around three
months.
First government owned woman milk bank was opened in Kolkata
and Jaipur is the second in this series. However, the first mother's milk bank
in the State was started by a non-governmental organisation (NGO) in a
government hospital in Udaipur.
India, S Africa Sign
Defence Deals Worth USD 80 Mn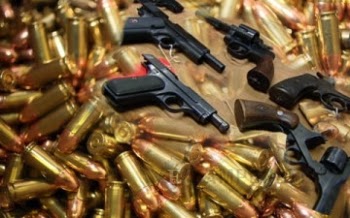 India, world's largest arms importer, has signed a defence
deal worth nearly USD 80 million with South African companies for integrated
self-protection systems on its indigenously developed Dhruv Advanced Light
Helicopters.
The deal, expected to give a huge boost to South African
defence industry, was signed between Dhruv's manufacturer Hindustan Aeronautics
Limited (HAL) and Saab Grintek Defence for Integrated Defensive Aids Suites
(IDAS).
Saab said yesterday that the IDAS systems will be produced
at its South African subsidiary Saab Grintek Defence in Centurion, north of
Johannesburg, and will be delivered between 2015 and 2018.
IDAS provides timely warnings against radar, laser and
infrared (IR) guided threats and automatically deploys appropriate
countermeasures.
Anne Lewis-Olsson, Vice President Communication, Sub Sahara
Africa for Saab Grintek Defence, told the African defence publication
defenceWeb that the Indian order will retain skills and competence in South
Africa, with further long-term benefits for the country.
UGC Launches 'One
Student, One Tree' Campaign
In a bid to increase green cover on university and college
campuses, the University Grants Commission (UGC) has launched 'One Student, One
Tree' campaign asking every student to plant a sapling during his/her stay in
an institution.
Under the initiative, UGC has directed vice-chancellors of
universities to provide free saplings for plantation to the students.
A student will be involved in nurturing a tree for the
preservation of environment. NSS and other allied departments in university may
be instructed to ensure that at least one tree is planted by every student
during his/her stay at the institution, UGC Secretary Prof. Jaspal Sandhu said
in his letter to VCs.
The plantation drive is also to be implemented in affiliated
colleges.
'Aahar' Scheme Launched
in Odisha
The much-hyped 'Aahar' cheap meal scheme was today launched
by Odisha government for providing subsidised food to urban poor.
The populist programme aimed at providing meal at Rs five to
the urban poor was launched by Chief minister Naveen Patnaik at the Capital
Hospital here amid criticism by opposition parties which slammed the state
government for asking corporate houses to fund the scheme.
Apart from Bhubaneswar, the scheme is also being launched
simultaneously in Rourkela, Cuttack, Berhampur and Sambalpur in the first phase
on the occasion of Utkala Dibasa, the foundation day of the state. Patnaik
launched the scheme in Rourkela too.
The subsidised meals for people visiting urban areas for
various work would be provided at four crowded places each in these five cities
from 11 AM to 3 PM, to about 25,000 people per day to begin with.
The Aahar scheme is being sponsored by Odisha Mining
Corporation (OMC) in Cuttack and Bhubaneswar, Odisha Power Generation
Corporation (OPGC) in Rourkela and Odisha Industrial Infrastructure Development
Corporation (IDCO) in Sambalpur. Tata Steel is supporting the scheme in
Berhampur, official sources added.
West Bengal Governor
to Be Sworn In As Mizoram Governor on April 4
West Bengal governor Keshari Nath Tripathi, who has been
given the additional charge of Mizoram, would be sworn-in here on April 4.
State Protocol Officer David L. Pachuau told PTI that a
ceremonial reception would be accorded to Tripathi after he arrives at Lengpui
Airport near Aizawl on April four and he would be sworn-in at the Raj Bhavan at
4 PM on that day.
Former state governor Aziz Qureshi, who was sacked by the
Centre on Saturday last, would leave Aizawl on the same day, he said.
C Lalrosanga
Appointed Interim DG of Doordarshan
Senior broadcaster C Lalrosanga has been appointed as
interim Director General of Doordarshan.
With a diverse experience in broadcasting, both in sound and
visuals, he previously held the charge of Additional Director General of All
Indai Radio.
He has taken charge of the public broadcaster in challenging
times, especially considering the proposed launch of the 'Kisan Channel' and
four channels for North eastern region.
A senior official said Lalrosanga will hold charge till a
permanent DG is chosen.
Lalrosanga joined northeastern service of All India Radio
Shillong, as director after getting selected by UPSC in 1991. Before that he
was as Assistant News Editor at AIR, Aizawl.
World –
India launched
Operation Raahat to evacuate 4000 Indian nationals from Yemen
Operation Raahat was in news on 1 April 2015 as India
launched a massive air and sea operation to evacuate over 4000 Indian nationals
from Yemen. The operation will involve total of five ships and four aircraft.
The operation started after India got permission to dock its
offshore patrol vessel INS Sumitra at the Aden harbor of Yemen. In the
evacuation exercise, 350 Indian nationals were evacuated from Aden to Djibouti
by INS Sumitra. The nationals will be flown to India in two Air Force C-17
Globemasters.
The 350 evacuated people belong to different states of India
and they are Kerala (206), Tamil Nadu (40), Maharashtra (31), West Bengal (23),
Delhi (22), Karnataka (15), and Andhra Pradesh/Telangana (13).
The complete rescue operation was overseen by Minister of
State for External Affairs General (retd.) VK Singh.
Indian-Origin Nurse
Dr Subhadra Devi Rai in Singapore to Be Given Achievement Award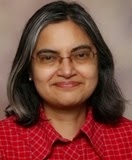 An Indian-origin nurse here will receive an international
achievement award for her work in the healthcare sector of women and refugees,
becoming the first Singaporean to get the prestigious biennial prize.
Dr Subadhra Devi Rai, a nurse and a senior lecturer at the
School of Health Sciences (Nursing) at Nanyang Polytechnic in Singapore, will
be bestowed by this year's International Achievement Award by the Florence
Nightingale International Foundation.
Rai was selected as the recipient of the award for her
outstanding work in the health of women and refugees.
The International Achievement Award will be presented to Rai
at a conference in Seoul on June 21.
FNIF is the International Council of Nurses (ICN) premier
foundation. Its purpose is to support the advancement of nursing education,
research and services.
The award recognises Rai's work in the health of women and
refugees, and is the first time a Singaporean will be awarded the biennial
award since its introduction in 1999.
International Court
Welcomes Palestinians As 123rd Member
The Palestinian Authority has become a member of the
International Criminal Court and is marking the momentous occasion with a
low-key ceremony at the court's headquarters.
Palestinians signed the court's founding treaty in January
and it came into force today, an event welcomed by activists who see it as an
opportunity to bring accountability to years of conflict between Palestinians
and Israel.
Israel is not a member of the ICC, but the country's
military and civilian leaders could now face charges if they are believed to
have committed crimes on Palestinian territory.
The court's chief prosecutor, Fatou Bensouda, opened a
preliminary investigation in mid-January after the Palestinians formally
accepted the court's jurisdiction dating back to just before last year's Gaza
conflict.
Sports –
Mustafa Kamal
resigned from the post of President of International Cricket Council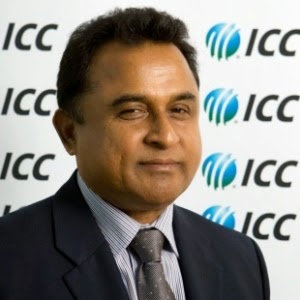 Mustafa Kamal on 1 April 2015 stepped down as the President
of the International Cricket Council (ICC). He sent out the resignation letter
to the ICC.
The Bangladeshi cricket administrator had succeeded Alan
Isaac as the 11th President of the ICC in June 2014 for a period of two years.
He has been associated with cricket for 30 years and served
cricket in different capacities. In 2012, he was named as the Vice-President of
the ICC for the term 2012-2014.
Prior to this, he was the Chairman of Audit Committee of ICC
and also served as the President of Bangladesh Cricket Board.
He served as the President of Asian Cricket Council from
2010 to 2012 and served as the Chairman of the Cricket Committee of Abahani
Limited from 1990 to 2010.
Kyle Mills of New
Zealand retired from all forms of International Cricket
Kyle Mills of New Zealand on 31 March 2015 retired from all
forms of International Cricket. His decision to retire gives an end to his
14-year international career in Cricket.
The 36-year-old Mills was a member of New Zealand's 15-man
World Cup Squad but didn't play in any of its nine matches.
He played his ODI debut match on 15 April 2001 at Sharjah
against Pakistan, while his Test debut was against England at Nottingham on 10
June 2004.
Books & Authors –
Vice President
released a book titled Aatank Ke Saaye Men written by Garima Sanjay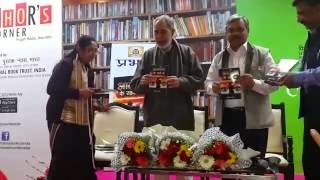 Vice President of India Hamid Ansari on 31 March 2015
released a book titled Aatank Ke Saaye Men written by Garima Sanjay. She is a
professional author & documentary filmmaker by profession.
The book mainly dwells upon the menace of the burning problem
of terrorism in most of the countries worldwide and highlights that with the
problem of terrorism, not only that individual who is affected but his family,
social circle and the society at large get affected. It says that how terrorism
has hampered the path of growth in these countries.
The book also speaks against the social evils like anti girl
child attitude and dowry.
Obituaries –
World's oldest person,
Misao Okawa, dies at age 117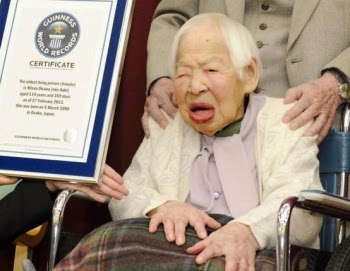 Misao Okawa, a Japanese woman recognised as the world's
oldest person who credited her longevity to "eating delicious things"
and getting plenty of rest, died at the age of 117 on Wednesday, Japanese media
reported.
Okawa, the daughter of a cloth merchant in the western city
of Osaka, was born in 1898 – the year that the United States annexed the
Hawaiian islands and a new drink named Pepsi-Cola was launched. She shared her
birth date with Chinese revolutionary leader Zhou Enlai.
Well enough to enjoy cake at a birthday party on March 5,
Okawa gradually lost her appetite and died early on Wednesday surrounded by her
grandchildren, Japanese media said.
She was recognised by the Guinness Book of World Records as
the world's oldest person in June 2013 when Jiroemon Kimura, also from Japan,
died at the age of 116 years and 54 days.
The world's oldest person is now Gertrude Weaver of the
United States, who will turn 117 on July 4.


Regards
Team ExamPundit
Books For 2015 Banking/Insurance Exams