Hello and welcome to ExamPundit. Here are the Important Current Affairs of 19th October, 2015. These are Important for the upcoming IBPS PO Mains and IBPS Clerk 2015.
Banking/Industry
–
ICICI Bank leads in
mobile banking transactions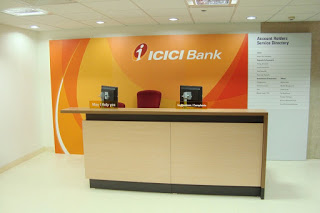 ICICI Bank, India's largest private sector lender, has
outpaced its peers to record the highest number of mobile banking transactions.
According to Reserve Bank of India (RBI) data, in July this
year, the lender recorded transactions worth Rs 6,885.36 crore, higher than any
other bank.
In June, too, ICICI Bank had recorded the highest amount of
transactions via mobile at Rs 6,160.18 crore.
Earlier, the top slot was occupied by HDFC Bank, which
currently holds the second position, followed by Axis Bank and then State Bank
of India.
ICICI Bank's aggressive growth in the mobile banking space
is in line with the ambitious target that it had laid out earlier this year to
grow its mobile banking transactions five-fold in FY16, compared to the last
financial year.
In FY15, transactions worth Rs 16,000 crore were recorded
via the bank's mobile banking platform, which the lender wants to grow to Rs
80,000 crore in FY16.
Infosys announced to
acquire Noah Consulting for 70 Million US dollars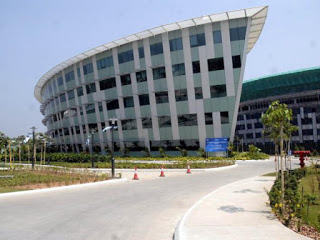 India's second largest software services exporter Infosys
Ltd on 19 October 2015 announced a definitive agreement to acquire Noah
Consulting, LLC. The acquisition, an all cash deal, is worth 70 million US
dollars.
This acquisition is part of Infosys' strategy to bring next
generation data analytics solutions to the oil and gas industry
This acquisition combines Noah's deep industry knowledge,
information strategy planning, data governance and architecture capabilities
with Infosys' ability to provide technology and outsourcing services on a
global scale to oil and gas clients.
Noah Consulting is a leading provider of advanced
information management consulting services for the oil and gas industry and
John Ruddy is the President of the firm.
India
–
IRCTC launches pilot
project on 'e-catering' service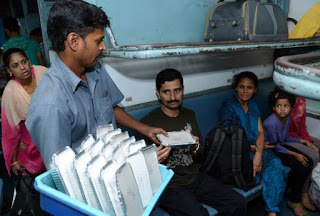 The Indian Railways Catering and Tourism Corporation (IRCTC)
has launched a pilot project of a 'station-based e-catering' service allowing
passengers to order meals as per their choice, which will be delivered at
stations from popular private caterers.
In the first phase of the project, all trains passing
through 45 specified railway stations, including nine in the east zone, namely
Howrah, Sealdah, Guwahati, New Jalpaiguri, Patna, Bhubaneswar, Visakhapatnam,
Kharagpur and Mughalsarai have been named.
The other stations under this project are namely, New Delhi,
Allahabad, Kanpur Central, Lucknow, Varanasi, Chennai Central, Mumbai Central,
Delhi, Bangalore city, Madurai, Amritsar, Thiruvananthapuram Central,
Chandigarh, Gorakhpur, Varanasi, Jaipur, Bilaspur, Anand Vihar, Hazrat
Nizamuddin, Ludhiana, Secunderabad, Tirupati, Vijayawada, Chennai Egmore,
Ernakulam, Kozhikode, Thrisur, Yasvantpur, Nagpur, Pune, Agra Cantt, Gwalior,
Jhansi, Bhopal, Ahmedabad, Surat and Vadodara.
Swadhar Greh scheme
approved by Haryana Government for women in distress
The Haryana Government on 18 October 2015 approved Swadhar
Greh scheme, which will assure economic and social security to women in
distress. The scheme aims at creating a supportive institutional framework
catering to their primary needs in difficult situations.
The scheme will work upon providing basic amenities, such as
shelter, food, clothing and health along with economic and social security to
women in distress. Also, the scheme will
make sure that the special needs of these women are taken care of.
Under the scheme, Swadhar Greh will be set up in every
district with capacity to accommodate 30 women.
The Greh will cater to the needs of shelter, food, clothing,
medical treatment and care of the women in distress.
Union Government
extended stock limits on pulses to four categories of stocks
The Union Ministry of Consumer Affairs, Food and Public
Distribution on 18 October 2015 extended stock limits on pulses to four
categories of stocks that were exempted under the order issued in September
2015.
The four categories of stocks are-pulses sourced from
imports, stocks held by exporters, stocks to be used as raw-materials by
licensed food processors and stocks of Large Departmental Retailers.
The extension of stock limits is aimed at easing supply side
pressures on pulses by checking hoarding activities.
In September 2015, a Central Order was issued under the
Essential Commodities Act, 1955 imposing stock limits on pulses, edible oils
and edible oil seeds for one year up to 30 September 2016.
Appointments
–
Gurjit Singh India's
New Envoy to Germany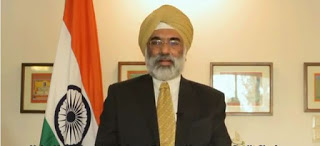 Senior diplomat Gurjit Singh has been appointed as India's
Ambassador to Germany, succeeding Vijay Gokhale.
Singh, a 1980-batch Indian Foreign Service officer, is
currently serving as India's Ambassador to Indonesia.
Gokhale is set to take over as Indian envoy in Beijing from
Ashok Kantha.
Singh had served in Indian Missions in Tokyo, Colombo,
Nairobi, Rome and was India's Ambassador to Ethiopia.
Before becoming the envoy to Indonesia, he was Additional
Secretary in-charge of Africa at the Ministry of External Affairs here.
The bilateral ties between India and Germany are on an
upswing and both sides have resolved to expand ties in a range of key areas
including trade and defence during Chancellor Angela Merkel's three-day visit
here earlier this month.
Housing.com appointed
Mani Rangarajan as CFO
Realty giant Housing.com on 18 October 2015 appointed Mani
Rangarajan as its Chief Financial Officer (CFO). The appointment was made to
strengthen its senior management team.
Rangarajan holds over 20 years of experience and has
successfully played executive level roles in companies such as Yahoo! and
Citigroup. He also played vital roles in many Silicon Valley start-up
companies, like Boku, Kosmix and Media Boost.
Rangarajan obtained an MBA degree from the Stanford
University's Graduate School of Business. He also received a post graduate
management diploma from IIM Calcutta and is also a Cost & Works Accountant.
Baichung Bhutia
appointed as AIFF's Advisor
All India Football Federation (AIFF) on 18 October 2015
appointed the former India Football captain Baichung Bhutia as the advisor for
overall issues of the game and the Federation.
Bhutia is already the chairman of the AIFF's technical
committee.
The former India Football captain will be advising the
Federation on improving the National Team's performance and will also help in
the development of the squad for the 2017 FIFA U-17 World Cup. He will also
advice on the licensing criteria of State FAs, development of Clubs and all
other domestic Competitions, both men and women and across all age groups.
Alkesh Kumar Sharma
is Delhi-Mumbai Industrial Corridor MD,CEO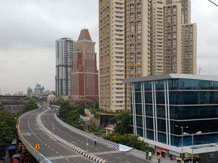 Senior bureaucrat Alkesh Kumar Sharma is the new Chief
Executive Officer and Managing Director of Delhi Mumbai Industrial Corridor
(DMIC) Development Corporation, a USD 90-billion government-sponsored
infrastructure project with aid from Japan.
The 2006-incepted DMIC is setting up industrial zones across
six states to spur development in Delhi, Uttar Pradesh, Haryana, Rajasthan, Gujarat
and Maharashtra, it said.
DMIC was chaired by Mr Amitabh Kant, who is also the
Secretary, Department of Industrial Policy and Promotion.
Sharma's earlier tenure as the Director of Kerala Tourism
during 2001 to 2004 saw the State consistently topping the national tourism
awardees. Also, Kerala State Industrial Development Corporation turned into one
of the highest profit-making enterprises when he was its managing director for
three years from 2009.
Sports
–
Saketh Myneni of
India won 2015 Vietnam Open Tennis Trophy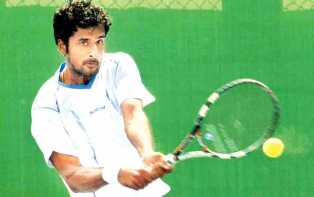 India's tennis player Saketh Myneni on 18 October 2015 won
the Vietnam Open tennis trophy in the men's singles category. In the title
clash, he defeated Australia's Jordan Thompson 7-5 6-3.
In the men's doubles category, he, along with other Indian
Sanam Singh, ended runner-up after losing the final 6-1 3-6 8-10 to Tristan
Lamasine and Nils Langer of France and Germany respectively.
For Myneni, this is his first singles ATP Challenger title
of the 2015 season and the second overall singles title at the Challenger
level.
Novak Djokovic won
2015 Shanghai Rolex Masters tennis title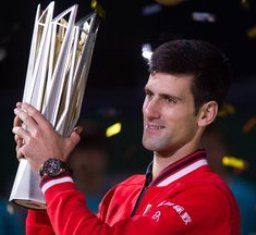 World Number 1 ranking Novak Djokovic on 18 October 2015 won
the 2015 Shanghai Rolex Masters tennis title in the men's singles category.
To clinch the title, the top seeded Serbian player defeated
Jo-Wilfried Tsonga 6-2 6-4 in the final match held in Shanghai, China.
It was the third Shanghai title for Djokovic in four years,
having defeated Andy Murray (the UK) and Juan Martin del Potro (Argentina) in
the 2012 and 2013 finals respectively.
In early 2015, Djokovic joined Roger Federer and Rod Laver
as the only men in the Open era to reach all four major finals. His only defeat
came in the final of the French Open against Stan Wawrinka of Switzerland.
FIFA suspended Kuwait
Football Association
Zurich-based Fédération Internationale de Football
Association (FIFA) on 16 October 2015 suspended Kuwait Football Association
(KFA) with immediate effect.
It was banned because of interference of the government
officials in the running of the sports by the KFA.
The suspension will be lifted only when the KFA and its
members (the clubs) are able to carry out their activities and obligations
independently.
As a result of this decision and in accordance with the
Paragraph 3 of Article 14 of the FIFA Statutes, no team from Kuwait of any sort
(including clubs) can have any international sporting contact, and neither the
KFA nor any of its members or officials can benefit from any development
programme, course or training from FIFA or the Asian Football Confederation
(AFC).
World
–
Apple ordered to pay
$234 million to University of Wisconsin for infringing patent
The federal court in Madison, Wisconsin of the USA on 16
October 2015 ordered Apple Inc to pay more than 234 million US dollars in
damages to the University of Wisconsin-Madison's patent licensing arm-WARF.
The damages were in lieu of incorporating its microchip
technology into some of the company's iPhones and iPads without permission.
However, the amount was less than the 400 million US dollars
as demanded by the Wisconsin Alumni Research Foundation (WARF) as the jury
observed that the Apple had not willfully infringed WARF's patent.
In January 2014, the WARF filed a case against the Apple
alleging infringement of its 1998 patent on a "predictor circuit,"
developed by a team led by Indian-origin computer science professors Gurindar
Sohi and Terani Vijaykumar.
Books
& Authors –
Smita Patil: A Brief
Incandescence by Maithili Rao launched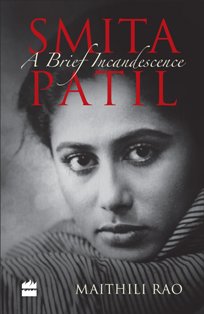 The book titled Smita Patil: A Brief Incandescence authored
by Maithili Rao was launched on 18 October 2015.
The book, which was launched on Smita Patil's 60th birth
anniversary, acquaints the readers with a remarkable journey of the short-lived
actress. It traces the journey of the actress from her childhood to stardom.
The book shows glimpses of Patil's controversial marriage and untimely tragic
death.
The book also throws light on Patil's several unfortunate
forays into mainstream commercial cinema.
In addition, the book offers a sharp analysis of some best
movies of the New Indian Cinema, including Bhumika, Mandi, Manthan, Umbartha,
Bhavni Bhavai, Akaler Sandhane, Chakra, Chidambaram, Mirch Masala.
Obituaries
–
Renowned Egyptian
writer Gamal al-Ghitani died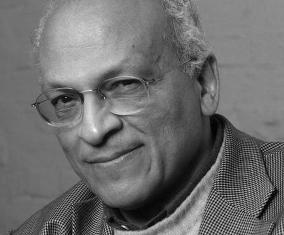 Renowned Egyptian novelist and journalist Gamal al-Ghitani
died on 18 October 2015 in Cairo, Egypt. He was 70.
Al-Ghitani was born on 9 May 1945 in Gihena, Egypt. He began
writing at a young age. His first short story was published when he was only
14.
For critically commenting on the regime of Gamal Abd
el-Nasser, the second President of Egypt, Al-Ghitani even faced imprisonment
from October 1966 through March 1967.
Al-Ghitani also worked as a journalist for the Egyptian
newspaper Akhbar El Yom (The Day's News) in 1969. He was also the
editor-in-chief of the literary periodical Akhbar Al-Adab (Cultural News) from
1993 to 2011.
Noted Telugu Comedian
Kallu Chidambaram Dead
Veteran Telugu comedian Kolluru Chidambaram passed away at a
private hospital here today following illness. He was 67.
The comedian, popular as Kallu Chidambaram, acted in nearly
300 Telugu movies.
The actor is survived by wife, two sons and two daughters.
Born on August 8, 1948, Chidambaram was a native of
Vizianagaram.
A retired civil engineer with Visakhapatnam Port Trust, he
acted in movies like Kallu (his debut
film), Money Chanti, Kondaveeti Donga, Ammoru and many more.
Actress Pat Woodell
Dead at 71
Actress Pat Woodell has has died after she lost her longtime
battle with cancer at the age of 71.
The star passed away on September 29 at her home in
Fallbrook, California, according to The Hollywood Reporter.
Woodell began her career in 1962, appearing in an episode of
Cheyenne. She went on to feature in several TV shows, including Hawaiian Eye,
The Munsters and 77 Sunset Strip, but will perhaps be best remembered for her
role as Bobbie Jo Bradley in 1960s series Petticoat Junction.
She made her film debut in 1971's The Big Doll House, but
retired from acting in 1973.


Regards
Team ExamPundit
Sponsored

(adsbygoogle = window.adsbygoogle || []).push({});
Books For 2015 Banking/Insurance Exams

Average rating / 5. Vote count:
EP Recommends: Oliveboard Mock Tests

EP Recommends: Practicemock Free Mock Tests