Hello and welcome to ExamPundit. Here are the Important Current Affairs of 19th April, 2015.
Banking
–
RBI snaps up $49.2 bn
in April-Feb, highest in 7 years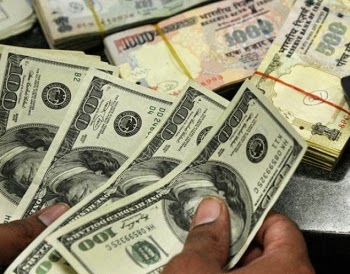 To reduce rupee volatility on account of higher inflows and
increase forex reserves to cushion any external shock, the Reserve Bank bought
the highest amount of dollars, after a gap of seven years, at $49.2 billion in
April-February of the past fiscal.
The central bank net purchased the currency from the spot
market in April 2014-February 2015, according to the central bank data, which comes
with a lag of two months.
The Reserve Bank had bought USD 115.9 billion from the
market during the period while it sold USD 66.7 billion, according to the RBI
data.
The period also saw the forex reserves touching a record USD
338 billion to the week ended February 27.
India
–
IAS, IPS officers need govt nod before accepting gift over ₹5,000
IAS and IPS officers will now need to take prior permission from the Union government before accepting gifts, including free transportation, boarding and lodging, worth more than ₹5,000.
According to the recently amended all-India services rules, they also need to inform the government if they accept gifts of over ₹25,000 from their relatives or friends.
No member of the service shall accept any gift without the sanction of the government if the value of the same exceeds ₹5,000, the new rules say.
They may accept gifts from near relatives or personal friends with whom they have no official dealings on occasions such as weddings, anniversaries, funerals and religious functions when the making of gifts is in conformity with the prevailing religious and social practice but they have to make a report to the government if the value of such a gift exceeds ₹25,000, the rules state.
Free transportation, free boarding and lodging and any other service or pecuniary advantage when provided by a person other than a near relative or personal friend having no official dealing with the member of the service will be construed as a gift, as per the definition in the existing rules.
The Department of Personnel and Training (DoPT) has notified the All-India Services (Conduct) Amendment Rules, 2015.
Delhi Metro to Go
Fully Automatic, Run Without a Driver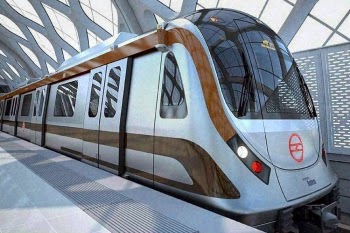 The sight of driverless Delhi Metro trains whizzing past
stations, crowded and deserted, is all set to become a reality as upgraded
new-generation coaches are being introduced on two upcoming lines as part of
its Phase-III of expansion.
Apart from "unattended" trains, the 58-km-long
Mukundpur- Shiv Vihar corridor and the 34-km-long Janakpuri (West)- Botanical
Garden corridors will also have a new-age signalling system.
An official explained that these trains would be able to
accommodate as many as 240 commuters more in six coaches as the cab of the trains
is not required in driverless trains.
A total of 68 stations on the upcoming lines would also have
Platform Screen Doors for greater safety and to prevent suicide attempts.
Appointments
–
Nasim Zaidi takes
over as new CEC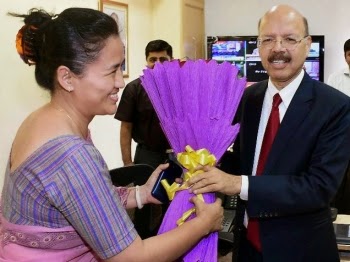 Nasim Zaidi, on Sunday, assumed charge as the 20th Chief
Election Commissioner succeeding H.S. Bramha who retired on Saturday after
completing his term.
Mr. Zaidi further stated that he would like the Election
Commission to become a more vibrant and transparent organisation, which is open
to receiving new ideas and best practices.
Vikas Swarup takes
charge as MEA spokesperson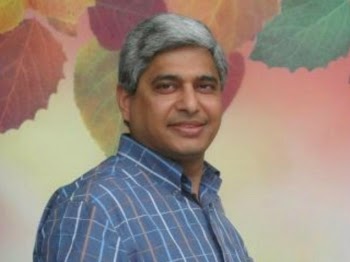 Hours after he returned to New Delhi from Prime Minister
Narendra Modi's three-nation tour, Vikas Swarup took over as the new face of
the External Affairs Ministry, its spokesperson, on Saturday.
Mr. Akbaruddin, who has been designated as the chief
coordinator for the India-Africa summit to be held in New Delhi in October, is
credited with bridging the gap between the Ministry and the masses using social
media. On Saturday, Mr. Akbaruddin posted a "selfie" with the Prime Minister on
Twitter, describing it as "a rare opportunity" on the last day at work; he
tweeted another picture of the new spokesperson and the Prime Minister,
pointing out that Mr. Swarup was now "fully in the picture".
Mr. Swarup, whose last position was Joint Secretary
(U.N.-Political) in Delhi, is a 1986-batch officer and had served in several
missions, including in the U.S., the U.K., and Africa. Asked what his
priorities would be, Mr. Swarup said he was hoping to learn from the vast
experience and expertise of his predecessor and would be "learning on the job".
Report
& Indexes –
India 5th Biggest
Generator of e-Waste in 2014 in Global E-Waste Monitor 2014 by United Nations
University (UNU)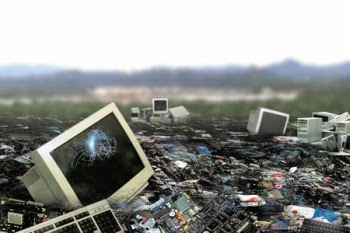 India is the fifth biggest producer of e-waste in the world,
discarding 1.7 million tonnes (Mt) of electronic and electrical equipment in
2014, a UN report has said warning that the volume of global e-waste is likely
to rise sharply by 21 per cent in next three years.
The 'Global E-Waste Monitor 2014', compiled by UN's think
tank United Nations University (UNU), said at 32 per cent, the US and China
produced the most e-waste overall in 2014.
India came in fifth, behind the US, China, Japan and
Germany, the report said.
Most e-waste in the world in 2014 was generated in Asia at
16 Mt or 3.7 kg per inhabitant. The top three Asian nations with the highest
e-waste generation in absolute quantities are China (6.0 Mt), Japan (2.2 Mt)
and India (1.7 Mt).
The top per capita producers by far are the wealthy nations
of northern and western Europe, the top five being Norway, Switzerland,
Iceland, Denmark, and the UK.
The lowest amount of e-waste per inhabitant was generated in
Africa (1.7 kg/inhabitant). The continent generated 1.9 Mt of e-waste in total.
Definition of E-Waste : E-Wastes are known as the discarded
electronic appliances such as mobile phones, computers, microwave ovens and
televisions.
Awards
& Honors –
'Mary Kom' wins best
film at Stockholm International Film Fest
Bollywood actress Priyanka Chopra-starrer Mary Kom, directed
by Omung Kumar, has been named best film at the Stockholm International Film
Festival Junior in Sweden.
The biopic, based on the life of Olympic medal-winning
Indian boxer Mary Kom, was awarded the Bronze Horse award, the highest honour
of the festival.
"Mary Kom was selected for the Stockholm International
Film Festival Junior in Sweden, and we have won the best film award and been
given the Bronze Horse award, the highest honour in this festival. The jury was
made up of kids ranging from the age of nine to 17 years," Omung said of
the win.
Mary Kom premiered at the Toronto International Film
Festival and released on September 5 last year to positive reviews from both
critics and audiences.
Indian Scribe's Short
Film 'Penile Code' Shortlisted For Cannes
A debut film by an Indian journalist, focussing on
re-criminalisation of homosexuality, has been shortlisted for the Short Film Corner
at Cannes Film Festival.
Titled Penile Code, the 14-minute film directed by
27-year-old Sharat Chandra Bose, is set to be screened at the international
film festival between May 13 and May 23 this year.
His film previously won the Innovative Film award at YOUKI
16 International Media festival of Austria. It was also shown during the
Kinofest International Digital Festival in Bucharest (Romania) and at the
International Festival of Cinema in Campania (Italy). It is also listed at this
year's Clermont-Ferrand Short Film Market.
World
–
India Provides NRs
6.5 Mn for Developing School in Nepal
India has provided NRs 6.5 million as financial assistance
for development of a school in western Nepal which will benefit both Nepalese
and Indian students.
India has given an assistance of NRs 5 million. An
additional Memorandum of Understanding was also signed for NRs 1.5 million for
procurement of furniture and computers for the school, according to a statement
by the Indian embassy.
Ambassador of India to Nepal Ranjit Rae inaugurated the
school building Pashupati Shiksha Mandir in Darchula district.
Both Nepalese and Indian students will benefit from the
school as it is located in an area bordering India's Uttarakhand state in the
far western region of Nepal.
France Provides First
Weapons to Lebanon for ISIS War
The first French weapons from a USD 3 billion Saudi-funded
programme will arrive in Lebanon tomorrow as allies seek to bolster the
country's defences against the Islamic State group and other jihadists pressing
along its Syrian border.
Anti-tank guided missiles are set to arrive at an air force
base in Beirut, overseen by French Defence Minister Jean-Yves Le Drian and his
Lebanese counterpart, Samir Mokbel.
France is expected to deliver 250 combat and transport
vehicles, seven Cougar helicopters, three small corvette warships and a range
of surveillance and communications equipment over four years as part of the USD
3 billion (2.8 billion-euro) modernisation programme.
It is being entirely funded by Saudi Arabia, which is keen
to see Lebanon's army defend its borders against jihadist groups, particularly
the Islamic State group and Al-Qaeda- linked Al-Nusra, instead of leaving the
job to Hezbollah militants, who are backed by its regional rival, Iran.
Regards
Team ExamPundit
Sponsored

(adsbygoogle = window.adsbygoogle || []).push({});
Books For 2015 Banking/Insurance Exams