Hello and welcome to ExamPundit. Here are the Important Current Affairs of 19th and 20th September, 2015. These are Important for the upcoming IBPS PO V Exam.
Industry
–
Housing.com acquires
Plat and BigBHK
Housing.com has acquired Plat, an online network for agents
and BigBHK, a property management software targeted at rental suppliers, to
strengthen its supply side product portfolio. Housing.com did not disclose the
acquisition cost.
Earlier in August, Housing had acquired cloud-based startup
HomeBuy360 for $2 million.
With these acquisitions, Housing.com will bring onboard
Chitransh Sahai, Gautam Prem Jain, Ayush Lodhi and Ankit Aggarwal from Plat and
Ankur Kumar and Atul Yadav from BigBHK.
India
–
India, Laos Signs Two
MoUs on Air Services and Quick Impact Projects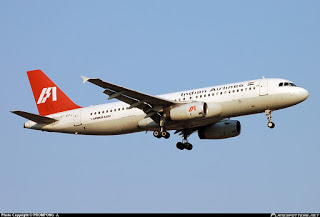 India and Laos signed two key Memoranda of Understanding
(MoUs) on air services and Quick Impact Projects (under the Mekong-Ganga
Cooperation programme) to strengthen bilateral ties between the two nations.
The work completion and handing over certificate of the
Champassack Irrigation project was presented by Maykonh Phonephommavong,
Director General, Department of Irrigation, Lao to R K Gupta, Chairman and
Managing Director, WAPCOS Limited at a ceremony at the Presidential Palace
"Ho Kham".
The pacts were signed during the state visit of Indian Vice
President Hamid Ansari to Lao PDR.
Ansari, who will conclude his two-nation four-day visit to
Cambodia and Laos today, also called on Lao President Choummaly Sayasone and
met Prime Minister Bounnhang Vorachith and discussed issues of mutual concern
to both nations.
The Vice President also visited That Luang, or the Great
Stupa, in Vientiane. It is the national symbol and also the most sacred
monument in the country.
Awards
& Honors –
Ajinkya Rahane
honoured with life membership by CCI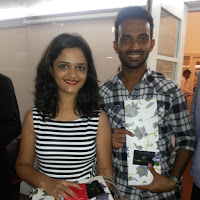 Ajinkya Rahane, India's most consistent batsman in the last
couple of years, has been conferred with the honorary life membership by the
Cricket Club of India (CCI) here on Friday.
Honouring the top-order batsman was CCI president Kekoo
Nicholson in the presence of past president Sevanti Parikh and other members.
Rahane joins an illustrious list of sportspersons, not just
cricketers, to be conferred with the CCI membership and these include Sunil
Gavaskar, Viv Richards, Geet Sethi, Michael Ferreira, Muttiah Muralitharan and
MS Dhoni, to name a few.
The timing of the membership could not have been better as
it came eight days before Rahane's first wedding anniversary. Rahane will be in
Bengaluru attending Indian team's camp ahead of the Mahatma Gandhi-Nelson
Mandela Series on his wedding day (September 26). He will travel to Bengaluru
on Sunday for the seven-day camp that begins the next day.
Obituaries
–
BCCI chief Jagmohan
Dalmiya passes away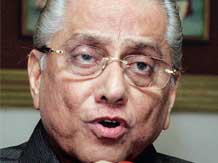 Board of Control for Cricket in India (BCCI) president
Jagmohan Dalmiya, who was admitted to a hospital here three days ago after
complaining of chest pain, died on Sunday evening, hospital sources said. He
was 75.
The veteran cricket administrator was admitted to the B.M.
Birla Hospital on Thursday night.
On Saturday only, his condition was described as stable.
Doctors attending to Dalmiya said on Saturday morning that
the BCCI chief was responding to medicines and was in a stable condition. But
they said he would still be under constant monitoring.
Veteran Communist
Leader Sadhan Gupta Dies
Independent India's first visually-challenged MP Sadhan
Gupta has died following age-related illness.
The veteran communist and eminent lawyer died late last night,
CPI(M) party officials said.
He was 98 and is survived by four daughters and a son.
Left Front chairman and CPI(M) politburo member Biman Bose
condoled the passing away of the veteran communist leader.
Born in Dhaka, Gupta was educated at the Calcutta Blind
School and went on to study Economics from Presidency College and law from the
University of Calcutta.
In 1953, the CPI(M) leader became India's first
visually-challenged parliamentarian when he won from the Kolkata southeast
constituency.
Renowned novelist
Jackie Collins is dead
Renowned novelist Jackie Collins has died of breast cancer
at the age of 77, her family said in a statement.
The British-born writer passed away yesterday in Los Angeles
after she was diagnosed with stage-four cancer six-and-a-half years ago, her
spokeswoman said.
She began writing as a teenager, making up racy stories for
her school-friends. Her first novel, 'The World is Full of Married Men', was
published in 1968 and became a bestseller. In 1985, her novel 'Hollywood Wives'
was made into a mini-series by ABC, starring Anthony Hopkins and Candice
Bergen.
Daily Expected Questions on Stock GK
Dilip Tirkey Stadium
is located in which city/state?
– Rourkella, Odisha
V. Shanmuganathan is
the governor of which state/UT?
– Meghalaya
Pushpagiri Wildlife
Sanctuary is located in which state?
– Karnataka
Shri Charbhuja Temple
is located in which of the following state?
– Rajasthan
Zagreb is the capital
city of which of the following country?
– Croatia
Riga is the capital
city of which of the following country?
– Latvia
What is the currency
of Ecuador?
– US Dollar
River of Smoke is
authored by which of the following author?
– Amitav Ghosh
International Day of
Peace is observed on __________.
– 21 September
Christ the Redeemer
is located in which country?
– Brazil


Regards
Team ExamPundit
Sponsored

(adsbygoogle = window.adsbygoogle || []).push({});
Books For 2015 Banking/Insurance Exams