Hello and welcome to ExamPundit. Here are the Important Current Affairs Update of 18th November, 2015. These are Important for the upcoming Banking and Insurance Exams.
Finance
–
Union Cabinet
approved signing of Tripartite Agreement on IBSA Fund for Poverty Alleviation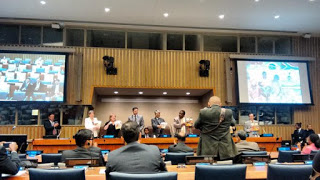 The Union Cabinet on 18 November 2015 approved the signing
of the Tripartite Agreement among India, Brazil and South Africa (IBSA) on the
IBSA Fund for the Alleviation of Poverty and Hunger.
The decision will help in strengthening the IBSA Fund which
is a unique vehicle in the context of South-South cooperation.
IBSA Fund
The IBSA countries contribute 1 million US dollars each
annually to the Fund, which till January 2015 has accumulated to 28.2 million
US dollars, with total implemented/approved projects commitment of 26.2 million
US dollars.
Remaining 2.09 million US dollars is available for
programming.
India on its part has contributed 9.1 million US dollars so
far to the Fund.
The IBSA Fund undertakes development projects in third
countries. The first project to be financed by the IBSA Fund was in support of
agriculture and livestock development.
India
–
Delhi to host the
first International Qawwali Festival 2016
Delhi will host the first International Qawwali Festival
2015 titled Taali Ho that is scheduled to be held from 12 February 2016 to 14
February 2016. This was announced during the performance by Qawwali singers
from India and Pakistan at India Islamic Centre providing a glimpse of the
festival.
The festival aims to reinforce a notion that music is not
restricted to any borders.
Highlights of the
Festival
The event is also set to showcase the evolution that Qawwali
has undergone with artistes performing a fusion of old genre of music with a
modern touch.
Hailing from the Sikandrabad Gharana, the Nizami Brothers
are going to perform at the event. They are among the most popular Qawwali
singers in Astana Gayki as well as the modern Qawwali tradition.
Appointments
–
Vijay Keshav Gokhale
new envoy to China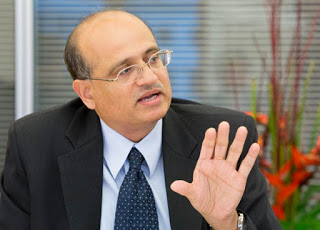 Senior diplomat Vijay Keshav Gokhale, currently the
country's Ambassador to Germany, has been appointed as the Ambassador to China
to replace Ashok Kantha, whose term will end in early January.
A 1981 batch IFS officer, Mr. Gokhale is expected to take up
the assignment shortly, External Affairs Ministry announced on Wednesday.
He would replace Mr. Kantha, who was appointed as envoy to
China in January 2014 for a two-year term.
Before taking up position in Germany as India's top envoy,
he has served in Indian missions in Hong Kong, Hanoi, Beijing and New York.
In the MEA headquarters here, Mr. Gokhale has also held the
posts of director (China and East Asia) and then Joint Secretary (East Asia)
and is known to be one of the most knowledgeable officials, who is well-versed
with China affairs.
Zarin Daruwala
appointed as CEO of StanChart Bank India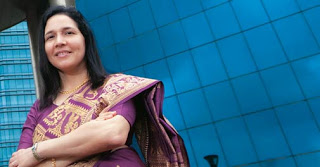 Zarin Daruwala was on 17 November 2015 appointed as Chief
Executive Officer (CEO) of Standard Chartered Bank, India. She succeeds Sunil
Kaushal, who was appointed as Regional CEO for Africa and West Asia.
Zarin will be based in Mumbai and will report directly to
Ajay Kanwal, Regional Chief Executive Officer of ASEAN & South Asia.
Zarin is currently working as the President of the Wholesale
Banking Group at ICICI Bank.
Prithvi Raj Singh
elected to Board of Governors of World Water Council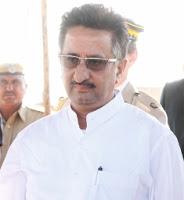 Prithvi Raj Singh of Jal Bhagirathi Foundation was on 14
November 2015 elected to Board of Governors of World Water Council (WWC) for
2016-18.
The elections took place during the triennial 7th General
Assembly of WWC Members in Marseille, France where over 250 persons from 40
countries were gathered.
Prithvi Raj was one among 35 members elected to the board
representing the five Council colleges. He was elected in the Civil society
organisations and water user associations (College 4) category.
Indian-American
Professor Jayathi Murthy Named New Dean Of UCLA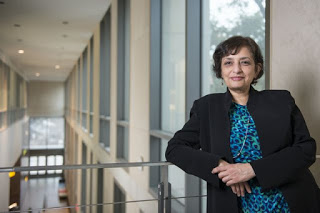 An Indian-American professor has been appointed as the dean
of engineering and applied science department at University of California.
Jayathi Murthy, Department Chair of Mechanical Engineering
at The University of Texas at Austin, who also holds the Ernest Cockrell Jr
Memorial Chair in Engineering, has been named dean of the Henry Samueli School
of Engineering and Applied Science at the University of California.
Her appointment becomes effective January 1, 2016. She will
be succeeding current dean Vijay Dhir.
Murthy joined the Cockrell School in 2012, becoming the
first woman to head the mechanical engineering department at The University of
Texas at Austin.
World
–
WHO launched World
Antibiotic Awareness Week with the theme Antibiotics: handle with care
The World Health Organisation (WHO) on 16 November 2015
launched the World Antibiotic Awareness Week with the theme Antibiotics: handle
with care.
The aim of the campaign is to raise awareness and encourage
best practices among the public, policymakers, health and agriculture
professionals to avoid the further emergence and spread of antibiotic
resistance.
The campaign is part of the WHO's recent efforts to fight
against antibiotic resistance due to growing misuse. In May 2015, the
Sixty-eighth World Health Assembly a global action plan to improve awareness
and understanding of antimicrobial resistance through effective communication,
education and training.
China's Tianhe-2
retained its position as World's most powerful Supercomputer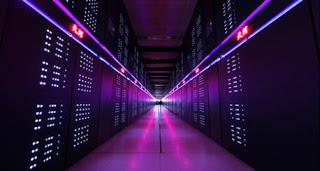 Tianhe-2, the supercomputer of China, retained its numero
uno position as the most powerful supercomputer in the world. This was revealed
by the 46th edition of the bi-annual TOP500 list of the world's most powerful
supercomputers released on 17 November 2015.
The supercomputer developed by China's National University
of Defence technology topped the list for the sixth consecutive time.
Tianhe-2 means Milky Way-2 and it led the list with a
performance of 33.86 petaflop per seconds (quadrillions of calculations per
second or Pflop/s) on the Linpack benchmark.
Kosmos 2510, the
first satellite of EKS (Tundra) system, launched by Russia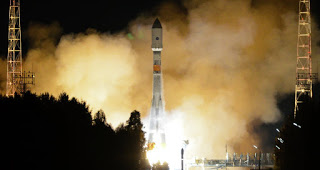 Russia successfully on 17 November 2015 launched the first
satellite for its newest early warning system, named EKS or Integrated Space
System. The satellite was officially named Kosmos 2510 (Tundra 11L).
This new-generation satellite is designed to restore
Moscow's capability to detect, track and identify worldwide missile launches
from space.
The satellite was carried by a Soyuz-2.1b rocket from Site
43/4 at the Plesetsk Cosmodrome, located in Northern Russia.
The launch was carried out under the command of Deputy
Commander of Russian Aerospace Defence Forces (VKO) – Commander of the Space
Troops Alexander Golovko.
Awards
& Honors –
Kiren Rijiju
conferred with Disaster Risk Reduction Asia Champion honour by UN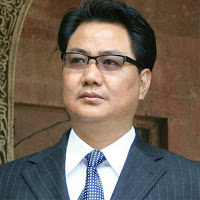 Union Minister of State for Home Affairs, Kiren Rijiju, was
on 17 November 2015 designated as the Disaster Risk Reduction (DRR) Champion
for the Asia Region by the United Nations Office for Disaster Risk Reduction
(UNISDR). Rijiju also became the first Indian to be conferred with this honour.
The honour was conferred Margarete Wahlstrom, Special Representative
of the United Nations Secretary General for Disaster Risk Reduction, during the
inaugural session of the Asia Leaders' Meeting towards Implementation of the
Sendai Framework for DRR in Asia.
Names of 2015
Presidential Medal of Freedom recipients announced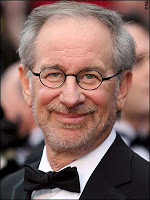 The United States President Barack Obama on 16 November 2015
announced the names of 17 individuals who will receive 2015 Presidential Medal
of Freedom, the nation's highest civilian honour.
The list includes the name of American professional baseball
catcher, manager and coach Yogi Berra (posthumous), and American director,
producer and screenwriter Steven Spielberg.
The 17 individuals come from the fields of music, politics,
sports, public health and space travel.
Indian-American Woman
Judge Receives Public Service Award
An Indian-American woman judge here has become the first
recipient of a US public service award in recognition of her contributions in
the field of law.
Queens Senior Assistant District Attorney and newly elected
Civil Court Judge Ushir Pandit-Durant was honoured with the 'South Asian Public
Service Award' by the Office of Immigrant Affairs under Queens District
Attorney Richard Brown.
The award was given to Pandit-Durant coinciding with the
commemoration of Diwali by the office of the Queens District Attorney.
Obituaries
–
Senior journalist
Hemendra Narain died
Senior journalist Hemendra Narain on 16 November 2015 passed
away following a sudden cardiac arrest in New Delhi. He was 65.
The senior journalist started his career with news agency
UNI in Patna. Thereafter, Narain went on
to work with various newspapers and news agencies. He also worked as a special
correspondent in Indian Express and Statesman newspapers at Patna, Shillong and
Lucknow.
Narain had also written many books including 25 years
on…Nellie still haunts, a chronicled book on the infamous Nellie massacre in
Assam in 1983.
Death of the veteran scribe was condoled by various
journalists and political leaders including Uttar Pradesh Chief Minister
Akhilesh Yadav.


Regards
Team ExamPundit
Sponsored

(adsbygoogle = window.adsbygoogle || []).push({});
Books For 2015 Banking/Insurance Exams