Hello and welcome to ExamPundit. Here are the Important Current Affairs of 18th December, 2015. These are important for the upcoming IBPS Clerk Mains and LIC AAO 2016 as well as Syndicate Bank Manipal PO 2016.
Finance/Banking/Economy
–
Govt Lowers Growth
Projection to 7-7.5% for 2015-16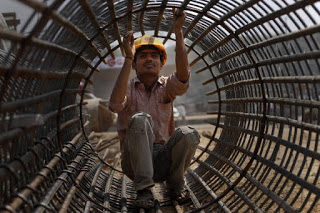 The government today lowered its economic growth forecast
for 2015-16 to 7-7.5 per cent from 8.1-8.5 per cent, but said budget deficit
target will be met as higher tax revenues offset a shortfall in PSU stake sale.
In its Mid-Year Economic Analysis presented in Parliament,
the finance ministry said it will be able to stick to fiscal deficit target of
3.9 per cent for the current year, but the target of bringing it down to 3.5
per cent in the next will face pressure from higher outgo on central staff wages
due to implementation of the 7th Pay Commission and Defence pensions.
The government, in its Economic Survey in February, had
projected a growth rate of 8.1-8.5 per cent for 2015-16, but has now lowered it
to 7-7.5 per cent, mainly on account of deficit rainfall and slowdown in exports
because of global factors.
Terming the tax collections in 2015-16 as
"buoyant", the analysis said, "The performance in buoyancy is
likely (reflected in) improved tax administration, especially in relation to
indirect taxes."
RBI released final
guidelines of Marginal Cost of Funds Methodology to calculate Interest Rates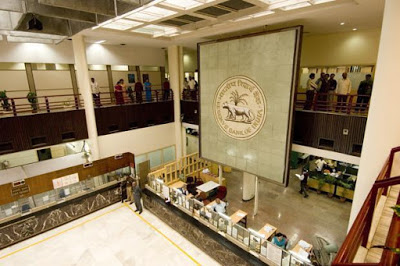 The Reserve Bank of India (RBI) on 17 December 2015 released
the final guidelines on computing interest rates on advances based on the
Marginal Cost of Funds Methodology. The guidelines will come into effect from 1
April 2016.
The new methodology is aimed at bringing uniformity among
BRs of banks so that they will be more sensitive to any changes in policy rates
of the RBI like Cash Reserve Ratio (CRR), Statutory Liquidity Ratio (SLR), etc.
Highlights of the
guidelines
All rupee loans sanctioned and credit limits renewed with
effect from 1 April 2016 will be priced with reference to the Marginal Cost of
Funds based Lending Rate (MCLR) which will be the internal benchmark for such
purposes.
The MCLR will be a tenor linked internal benchmark.
Actual lending rates will be determined by adding the
components of spread to the MCLR.
Banks will review and publish their MCLR of different
maturities every month on a pre-announced date.
Banks may specify interest reset dates on their floating
rate loans. They will have option to offer loans with reset dates linked either
to date of sanction of the loan or to the date of review of MCLR.
The periodicity of reset shall be one year or lower.
The MCLR prevailing on the day loan is sanctioned will be
applicable till the next reset date, irrespective of the changes in the
benchmark during the interim period.
Existing loans and credit limits linked to the Base Rate may
continue till repayment or renewal, as the case may be. Existing borrowers will
also have the option to move to the MCLR linked loan.
Banks will continue to review and publish Base Rate as
hitherto.
Advantages of MCLR
Methodology
This new methodology will help improve the transmission of
policy rates into the lending rates of banks.
The guidelines are also expected to ensure availability of
bank credit at interest rates which are fair to the borrowers as well as the
banks.
Further, marginal cost pricing of loans will help the banks
become more competitive and enhance their long run value and contribution to
economic growth.
Hindustan Unilever
signed agreement with Mosons Group to acquire Indulekha
Hindustan Unilever (HUL) on 17 December 2015 announced that
it signed an agreement with Mosons Group to acquire its flagship brand
Indulekha for 330 crore rupees.
The proposed acquisition is in line with HUL's strategic
intent to strengthen its leadership position in Personal Care.
HUL will pay Mosons Group 300 crore rupees upon closing of
the transaction and a deferred consideration of 10 percent on the domestic
turnover of the brands each year, payable annually for a five-year period
commencing Fiscal Year 2018.
Appointments
–
Former Defence
Secretary R K Mathur appointed new CIC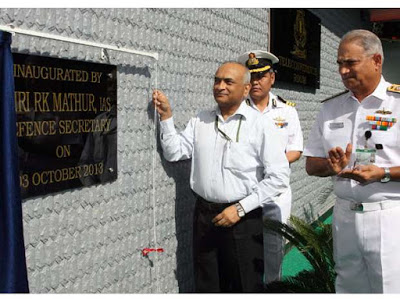 Former Defence Secretary R K Mathur has been appointed as
Chief Information Commissioner (CIC), breaking away from the convention of
appointing the head from among the serving Information Commissioners.
The post had fallen vacant after Vijai Sharma completed his
tenure on December 1.
He will have tenure of about three years, till he attains
the age of 65 years.
62-year-old Mathur, a retired IAS officer of Tripura cadre,
was made Defence Secretary for a fixed two-year term on May 28, 2013.
Mathur, who did his graduation from Indian Institute of
Technology, Kanpur and post graduation from IIT, Delhi, has held various
positions in his cadre state and at the Centre.
India-Born Padmasree
Warrior Named US CEO of Chinese Company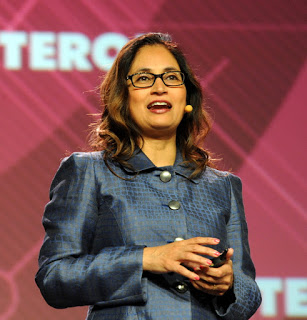 India-born Padmasree Warrior, one of Silicon Valley's
high-profile women executives, has been appointed as the US CEO of a Chinese
firm which is building an electric car to compete with American electric car
manufacturer Tesla.
Warrior, 55, will be the Chief Development Officer and CEO
of the US start-up NextEV.
A technology industry veteran, Warrior was most recently
Cisco's Chief Technology and Strategy Officer and had stepped down from the position
in June this year.
Warrior's track record as a technology visionary is
"undisputed" and her knowledge of the global markets and business
acumen are "surpassed only by her ability to lead distributed teams of
engineers and developers toward a common goal," NextEV's Founder and
Chairman William Li said in a statement.
K K Maheshwari
appointed as new MD of UltraTech Cement
UltraTech Cement, India's largest cement maker, has
appointed K K Maheshwari as its new managing director with effect from April 1,
2016.
Maheshwari replaces O P Puranmalka whose term as MD comes to
an end on 31st March, 2016. Puranmalka will continue as non-executive director
from April 2016.
Indian-origin
official Sanjay Pradhan to lead Open Government Partnership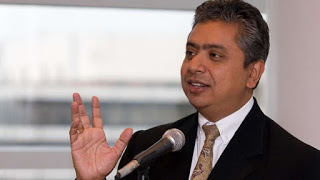 The Open Government Partnership (OGP) on 16 December 2015
selected Indian-origin World Bank official Sanjay Pradhan to lead the
organization.
Pradhan will help ensure that OGP continues to succeed in
its mission to promote government transparency, accountability and
responsiveness to citizens.
Currently vice president for Change, Leadership and
Innovation at the World Bank Group, Pradhan will assume the new charge by
mid-2016.
Awards
& Honors –
Husband-wife duo
Claude and Norma Alvares awarded with 2015 Sanctuary Lifetime Service Award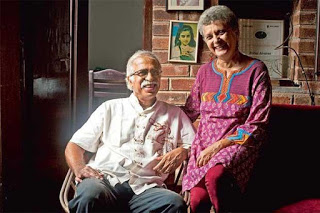 The husband-wife duo of Claude and Norma Alvares on 18
December 2015 were honoured with the 2015 Lifetime Service Award by Sanctuary
Asia magazine.
On the other hand, Ashok Kumar, one of the pioneers of the
fightback against wildlife crimes in India and chairman emeritus of the
Wildlife Trust of India, was named the Sanctuary Legend. It is a new category
in the list of Sanctuary Wildlife Awards for 2015.
The Wildlife
Service Awards went to five personalities:
Varad Giri, a
scientist with the National Centre for Biological Sciences in Bengaluru for his
contribution to understand and classify little known species, including
discovering new species of snakes, geckos, frogs and cecilians.
Nandini Velho,
organiser of the first Arunachal Pradesh Bird Festival.
Param Jit Singh, a
trained geologist and forest officer from Uttarakhand.
Yash Veer Bhatnagar,
director of the Snow Leopard Trust's India Programme. He also conducted one of
the first long-term studies on the Asiatic Ibexm and organised a path-breaking
scientific exploration of Ladakh.
The Gir Lion
Protection Team.
CII Industrial
Innovation Awards 2015 conferred upon 35 companies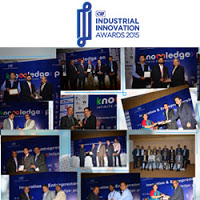 The Confederation of Indian Industry (CII) on 15 December
2015 conferred Industrial Innovation Awards 2015 upon 35 companies. Among them
10 were start-ups and 25 were big and small companies.
Delhi-based start-up Right Track Admizzionz Campuz won the
top award in the start-up category, while the pharma major Zydus Cadila was
adjudged the Most Innovative Company of the Year.
Capital Numbers Infotech Pvt. Ltd. was ranked top Start-up.
CII-ITC
Sustainability Awards 2015 for Excellence in Sustainable Business conferred
The Confederation of Indian Industry (CII)-ITC Awards 2015
for Excellence in Sustainable Business were conferred on 15 December 2015 in
New Delhi. They were conferred on 26 awardees in 4 main categories and 9 sub
categories.
The awards are a part of the CII-ITC Centre of Excellence
for Sustainable Development's efforts to create awareness, promote policy and
practices, and create capacity to mainstream sustainability practices.
The Union Minister of Railways Suresh Prabhu was the special
guest at the award presentation ceremony.
World
–
WTO approved
Afghanistan's membership terms to join as 163rd member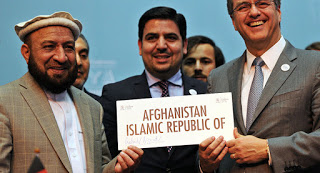 World Trade Organisation (WTO) on 17 December 2015
unanimously approved Afghanistan's WTO membership at the WTO's Tenth
Ministerial Conference (MC10) in Nairobi, the capital of Kenya.
With this, Afghanistan will become the 163rd WTO member and
the ninth least-developed country to become a WTO member since the organization
was established in 1995.
The Protocol of Accession (PoA) was officially signed by
Director General Roberto Azevedo and Afghanistan's First Deputy Chief Executive
Mohammad Khan Rahmani.
2nd World Internet Conference concluded in Wuzen, China
The three-day long 2nd World Internet Conference was concluded on 18 December 2015 at Wuzen in China. Wuzen is located in Zhejiang Province in eastern China.
The conference was held with theme An Interconnected World Shared and Governed by All—Building a Cyberspace Community of Shared Destiny.
It was jointly organized by the Cyberspace Administration of China and the People's Government of Zhejiang Province.
The conference focused on facilitating strategic-level discussions on global Internet governance, cyber security, the Internet industry as the engine of economic growth and social development, technological innovation and philosophy of the Internet.
Reports/Lists
–
ILO released Global
Estimates on Migrant Workers
United Nations International Labour Organisation (ILO) on 16
December 2015 released a report titled Global Estimates on Migrant Workers. The
report is a statistical study that estimates the proportion of labour migrant
workers among the total number of migrants worldwide.
It outlines the regions and industries where international
migrant workers are established and includes a specific focus on migrants in
domestic work with updated numbers.
General Highlights
of the Study
The term "migrant worker" refers to all international
migrants who are currently employed or are unemployed and seeking employment in
their present country of residence.
Migrant workers population account for 150.3 million of the
world's approximately 232 million international migrants.
Among migrant workers, 83.7 million are men and 66.6 million
are women, corresponding to 55.7 per cent and 44.3 per cent of the total
respectively.
Migrants constitute 3.9 percent of the total global
population (aged 15 years and over), however, migrant workers constitute a
higher proportion (4.4 percent) of all workers.
Priyanka Chopra 3rd
most followed woman on Twitter in Asia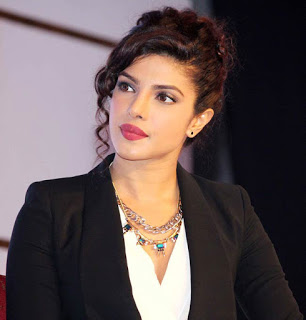 Bollywood actor-singer and former Miss World Priyanka Chopra
has become the third most followed woman in Asia with 12 million followers on
Twitter on Friday — a day when her much-awaited film "Bajirao
Mastani" hit the screens.
The actor is the most followed woman on Twitter in Asia
after Indonesian singer-actress Agnez Mo (14.5 million) and Bollywood actress Deepika
Padukone (12.5 million).
Priyanka, who has made India proud by first taking her
musical prowess on international shores, and then landing the lead role in
American TV series "Quantico", has had a 50 per cent growth in followers
over the past year, read an official statement from Twitter.
Needless to say, her popularity has only grown by notches
ever since she has stepped foot in foreign showbiz.
Days
–
International
Migrants Day observed across the world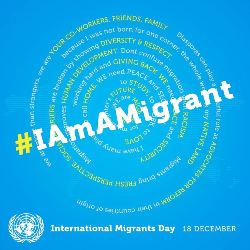 International Migrants Day was observed across the world on
18 December 2015. Since 2014, more than 5000 women, men and children lost their
lives in search of protection and a better life while migrating.
The year 2015 will be remembered as a year of human
suffering and migrant tragedies. Tens of
thousands have been exploited and abused by human traffickers. And millions have been made into scapegoats
and become the targets of xenophobic policies and alarmist rhetoric.
With the adoption of the 2030 Agenda for Sustainable Development,
world leaders vowed to protect the labour rights of migrant workers, combat
transnational criminal human trafficking networks and promote well-regulated
migration and mobility.
Obituaries
–
Veteran Communist
leader Noorul Huda passed away
Noorul Huda, veteran leader of Communist Party of India (M)
of eastern India, passed away on 17 December 2015 following a cardiac arrest in
Kolkata. He was 86. Huda is survived by his wife.
Huda, a Muslim Meitei Manipuri, was a member of the Central
Committee(CC) of the CPI (M) for nearly three decades. He was also member of
the Assam State Assembly from 1978 to 1983.
Musician Adam Roth
Dies at 57
Musician and TV composer Adam Roth has died after prolonged
battle with cancer at the age of 57.
Roth was diagnosed with stage four bile duct cancer in
October and he passed away on December 16, reported New York Daily News.
The guitarist was considered a staple in the New York City
music scene since the 1970s, playing with bands such as Del Fuegos and Hoy Boy
and the Doys.
He attended Emerson College in Boston, Massachusetts where
he met actor Denis Leary and the two formed a friendship that lead to frequent
collaborations for nearly four decades.


Regards
Team ExamPundit
Sponsored

(adsbygoogle = window.adsbygoogle || []).push({});
Books For 2015 Banking/Insurance Exams


EP Recommends: Practicemock Free Mock Tests