Finance/Business/Economy News
1. India's holding of
U.S. bonds at 1-year high of $80.5 billion in November
India's holding of U.S. government securities touched a
one-year high of $80.5 billion in November 2014, amid the world's largest
economy witnessing signs of strong recovery.
This is also the highest ever since the new government
under Prime Minister Narendra Modi came to power in May last year.
However, mixed trends were seen among the BRICS grouping.
While India, Brazil and South Africa hiked their
exposure, China and Russia marginally trimmed their holdings.
India, which had trimmed its exposure to U.S. Treasury
securities to $77.5 billion in October last year, hiked it by $3 billion to
$80.5 billion at end of November last.
Latest data available with the U.S. Treasury Department
show that India's holding of its securities was at the highest one-year level
in November, 2014.
In May last year, when the Modi government came to power,
these holdings were worth $70.1 billion. Since then, the same was gradually
increased and touched $80.4 billion last August.
However, in September, the holdings were cut to $80
billion and further down to $77.5 billion in October.
2. ICICI Bank launches
services on Twitter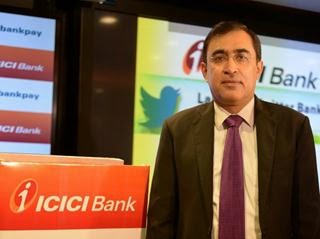 ICICI Bank, India's largest private sector bank, on
Monday announced the launch of banking services on Twitter, the first of its
kind service, in India.
Christened, 'icicibankpay', enables ICICI Bank customers
to transfer money to anyone in the country who has a Twitter account, check
account balance, view last three transactions and recharge prepaid mobile "in a
completely secure manner".
Any ICICI Bank savings account customer, who has a mobile
number registered with the bank and has a Twitter account, can access the
facilities of 'icicibankpay'. The customer can send money to anyone in India
even if the recipient does not have an ICICI Bank savings account.
ICICI Bank is having 2.8 million mobile bank customers.
3. IFC, GIC of
Singapore to invest Rs.1,600 crore in Bandhan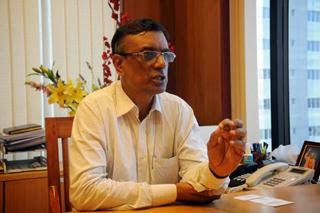 Microfinance company Bandhan Financial Services is set to
get Rs.1,600 crore equity infusion from the International Finance Corporation
(IFC) and GIC, Singapore's sovereign wealth fund.
While IFC is an existing equity holder, GIC is picking up
fresh equity stake in Bandhan, which also has equity from the Small Industrial
Development Bank of India (SIDBI).
Within this fiscal, Bandhan expects to pump in Rs.100
crore of own equity, taking its total base to around Rs.3,200 crore, against
the existing base of Rs.1,500 crore now, and the Reserve Bank of India's
stipulation of Rs.500-crore capital requirement for a new bank.
Bandhan is one of the two entities and the only
microfinance non-banking finance company (NBFC) that received the in-principle
licence to set up a new bank.
Bandhan operates in 22 States through a network of 2,022
branches catering to more than six million customers. It employs 13,800 people.
The loan book stands at close to Rs.8,000 crore.
4. Over a billion live
on less than $1.25 a day: Oxfam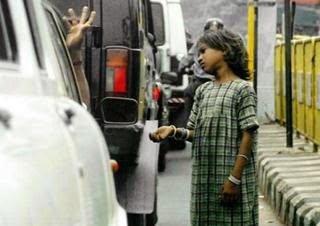 Global wealth inequality has reached staggering
proportions with 1 in 9 people not getting enough to eat and over a billion on
less than $ 1.25 a day.
According to a report by Oxfam released on the eve of the
Global Economic Forum opening in Davos on January 21, if wealth concentration
grows at the present rate, in two years 1 per cent of the global population
will earn more than the remaining 99 per cent.
Of the 1,645 people listed by Forbes as being
billionaires, 20 per cent have made their billions from insurance and financial
sectors.
Two Indians figure in the 10 wealthiest from the Forbes
list, who have made their money from the pharma and healthcare sectors. They
are Dilip Shanghvi, who owns Sun Pharmaceuticals and is worth $ 12.8 billion,
and the London-based Cyrus Poonawalla whose personal network of $ 4.9 billion
has come from his vaccine industry.
The international agency has called for governments to
adopt a 7-point programme to address the problem of staggering inequality. They
are to prevent tax dodging, invest in free public services like health and
education, spread the tax burden to the rich, introduce both minimum wage
legislation, and equal pay legislation for women, and ensure safety nets for
the poorest.
5. Eicher Motors
appointed Rudratej Singh as President of Royal Enfield
Eicher Motors on 19 January 2015 appointed Rudratej Singh
as President of Royal Enfield. He will report to Eicher Motors Managing
Director & Chief Executive Officer Siddhartha Lal.
Earlier, he was based in Singapore with Unilever as
Vice-President — South Asia, HPC & Foods Marketing Operations.
As President, he will be responsible for building thought
leadership for the brand and leading the commercial business for Royal Enfield.
It would include global sales and after-sales, brand and
marketing, new product strategy and creating and growing new business
opportunities such as apparel, accessories, and other adjacencies.
His experience in marketing mix development and managing
brand equity along with global perspective will help the company's objective of
becoming leaders in the mid-sized motorcycling segment.
Royal Enfield is the Chennai-based arm of the company. It
currently sold various models including Bullet, Classic and Thunderbird.
6. HDFC Bank featured
among world's 50 most valuable banks in 2014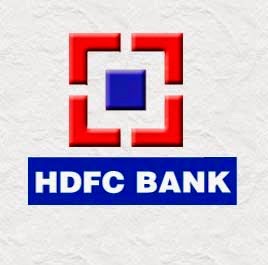 HDFC bank was named among 50 most valuable banks in 2014
with a market capitalisation of 41.58 billion US dollar. It was ranked at 45th
position.
The list of 66 largest banks in the world by market
capitalisation as on 31 December 2014 was compiled and released in January 2015
by Relbanks. The top ten banks include 4 US banks, 4 Chinese banks, 1 bank of
each United Kingdom (UK) and Australia.
These top ten banks
are
Wells Fargo & Co. of US with market cap of 284.39
Billion US dollar
Industrial & Commercial Bank of China (ICBC) of China
with market cap of 269.70 Billion US dollar
JP Morgan Chase & Co. of US with market cap of 233.94
Billion US dollar
China Construction Bank of China with market cap of
213.18 Billion US dollar
Bank of America of US with market cap of 188.14 Billion
US dollar
Agricultural Bank of China with market cap of 187.34
Billion US dollar
HSBC Holdings of UK with market cap of 181.24 Billion US
dollar
Bank of China with market cap of 177.65 Billion US dollar
Citigroup Inc of US with market cap of 163.93 Billion US
dollar
Commonwealth Bank of Australia with market cap of 112.37
Billion US dollar
Apart from HDFC two
other banks of India were listed in the list and they are
State Bank of India was ranked 51 with market cap of
36.40 Billion US dollar
ICICI Bank Limited was ranked 55 with market cap of 33.42
Billion US dollar
News Related to India and Indian Polity
7. National
Immunization Day for the year 2015 observed on 18 January
National Immunization Day for the year 2015 was observed
on 18 January 2015. As a part of this, Children below 5 years of age were given
polio drops as part of the government's drive to sustain polio eradication in
India.
Earlier on 17 January 2015, President Pranab Mukherjee
launched the Pulse Polio Programme for the year 2015 by administering polio
drops to children in New Delhi.
Every year, India observes National Immunisation Day in
January to mark the launch of pulse polio programme.
India has been implementing the Pulse Polio Programme
since 1995. In India, the last case of wild polio was reported on 13 January
2011.
On 27 March 2014, India was certified as polio free
country along with other 11 countries of South-East Asia Region of World Health
Organisation (WHO). These countries were Bangladesh, Bhutan, Democratic
People's Republic of Korea, Indonesia, Maldives, Myanmar, Nepal, Sri Lanka,
Thailand and Timor-Leste.
8. Former PM Manmohan
Singh adopted Pachim Bekeli Gaon Panchyat under Sansad Adarsh Gram Yojana
Former Prime Minister Manmohan Singh on 17 January 2015
adopted Pachim Bekeli Gaon Panchyat under Sansad Adarsh Gram Yojna (SAGY).
Pachim Bekeli Gaon Panchyat is located in Kamrup district of Assam.
Manmohan Singh represents Assam in the Rajya Sabha.
Almost 125 MPs have adopted a village under SAGY since
the announcement of the Yojana by PM Narendra Modi on 15 August 2014.
Some of the MPs and
the villages adopted by them are:
Prime Minister Narendra Modi: Jayapur village in
Varanasi, Uttar Pradesh
Hema Malini: Raval village, Uttar Pradesh
Sachin Tendulkar: Puttamraju Kandrika village, Andhra
Pradesh
Kaushalendra Kumar: Nanand village in Nalanda, Bihar
Narendra Sawaikar: Cola village, Andhra Pradesh
Avinash Rai Khanna: Adamwal village in Hoshiarpur, Punjab
Rajendra Agrawal: Bhagwanpur Chatawan village in Rajpura,
Punjab.
9. Hyderabad to host
World Congress on Information Technology in 2018
Hyderabad will host the World Congress on Information
Technology (WCIT) in 2018. This will be the first WCIT to be held in India and
the theme of the 2018 WCIT will be Future of enterprises.
The decision to hold the event was taken during a meeting
between Chief Minister of Telangana K Chandrasekhar Rao and National
Association of Software and Services Companies (NASSCOM) on 16 January 2015.
WCIT will be attended by over 2500 delegates from 80
countries and would cover Issues such as cyber security, global collaborative
models, IT continuing education policies, global convergence, future of
technology and others.
As part of this, the Chief Minister would visit the US,
the UK and other countries to invite the bigwigs of the IT industry to the 2018
event. Also, a State government delegation would visit WCIT to be held in
Brazil in 2016 as part of the preparations for 2018 event. The State Government
would release 1 million US dollars funds for the event by March 2015.
International News
10. Indian-American
receives Martin Luther King award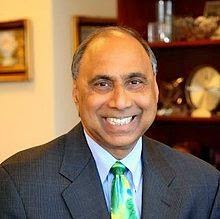 An eminent Indian-American entrepreneur and
philanthropist has been presented with the prestigious Martin Luther King Jr
Award in recognition of his contribution to the legacy of the civil rights
pioneer through his efforts in international service and civil engagement.
Azamgarh-born Frank Islam was given the annual award
yesterday by the president of the Memorial Foundation, Harry Johnson, for working
to keep the "dream alive."
Islam said he was proud and humbled to have received the
award. He noted there is an "indelible connection" between Martin Luther King
and Mahatma Gandhi.
Born to a peasant father, Islam moved to U..S when he was
15 years old, with less than USD 500 in his pocket, to become an entrepreneur.
He bought a struggling IT company in Maryland in 1993
with USD 50,000 raised by mortgaging his house.
Islam sold of his IT company in 2007 to spend the rest of
his life in philanthropy, both in India and the U.S., and lends his palatial
house for fund raising activities — for both political and charitable events.
He is a board member of several think-tanks, academic and
cultural organisations including Kennedy Centre for Performing Arts, the
Brookings Institute and U.S. Institute of Peace.
11. Nissan and NASA
partnered to Jointly Develop and Deploy Autonomous Drive Vehicles
US space agency NASA and Japanese automaker Nissan on 9
January 2015 announced formation of a five-year research and development
partnership.
Under this contract the two organisations will jointly
develop and deploy advance autonomous vehicle systems and prepare them for
commercial application. First such vehicle will be tested by end of 2015.
The partnership will accelerate Nissan's development of
safe, secure and reliable autonomous drive technology that it will
progressively introduce to consumers beginning in 2016 up to 2020
Sports News
12. Gurinder Sandhu debuts
for Australia
Gurinder Sandhu made an impressive start in his debut
one-day match for Australia on Sunday against India at the MCG, taking one
wicket in the side's four-wicket win.
Sandhu took his maiden international wicket in just his
second over, taking out Ajinkya Rahane for 12.
He was one of three bowlers to take wickets in the
opening session, along with Mitchell Starc, who was named man of the match
performance after taking 6-43, as well as James Faulkner who also took one
wicket.
Gurinder has become the first Australia-born
Indian-origin cricketer to play for the country in contrast to batsman Usman
Khawaja who was the first Pakistan-born cricketer to play for Australia when he
made his Test debut against England in Sydney in January last year.
Full Score:
India: 8-267 (Sharma 138, Starc 6-43, Sandhu 1-58)
Australia: 6-269 (Finch 96, Yadav 2-55, Kumar 1-44)
13. Gurpreet Singh
Sandhu becomes first Indian since 1936 to play for top division European club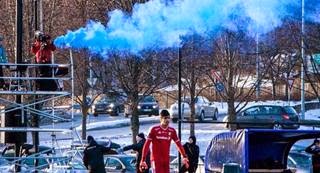 22-year-old former East Bengal goalkeeper Gurpreet Singh
Sandhu etched his name onto Indian football history by becoming the first
Indian footballer in 79 years to take the field for an European club playing in
the first tier of the country's football league structure.
Sandhu had been signed by Norwegian Tippeligaen club
Stabaek FC in August 2014, and was handed the first appearance of his European
career in this weekend's 4-1 victory over Follo Fotballklubb.
Gurpreet is the fifth Indian player to play professionally
in Europe after Mohammed Salim, Bhaichung Bhutia, Sunil Chhetri and Subrata
Pal, but only Salim has the recognition of having represented a top-division
club – the barefoot legend from Mohammedan SC had been signed by Celtic in
1936.
14. George Bailey
suspended for over-rate violation
Australia one-day captain George Bailey has been slapped
with a one-match suspension for a second over-rate offence in 12 months, the
International Cricket Council (ICC) said on Monday.
In his absence, Steve Smith is likely lead the hosts, who
will seek a hat-trick of tri-series match victories against England at Hobart
on Friday.
Bailey, who is leading the side in place of injured
regular skipper Michael Clarke, has also been deducted 20 percent of his match
fee, while his players were docked 10 percent of theirs.
15. South Africa's AB
de Villiers hit fastest century in ODIs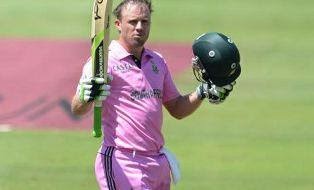 South Africa's cricketer AB de Villiers on 18 January
2015 hit the fastest century in One-Day International (ODI) cricket. The
30-year-old South African captain scored the century in just 31 balls.
He achieved the feat in second ODI match of the 5-match ODI
series played at the Wanderers in Johannesburg against West Indies.
The previous record was held by New Zealand's Corey
Anderson who scored a century in 36 balls against the West Indies on 1 January
2014.
On the way to make the world record of fastest century,
Villiers went to fifty off 16 balls, one ball less than Sanath Jayasuriya's
19-year old record of the fastest ODI half-century. Jayasuriya scored the fifty
in 17 balls for Sri Lanka against Pakistan in 1995-96.
16. Jimjang Deru
created national record in weightlifting in 56-kg category
Weightlifter Jimjang Deru of Arunachal Pradesh on 17
January 2015 created national record in weightlifting by lifting 238 kilograms
under the 56 kilograms category. He created the record at the 10th Youth National
Weightlifting Championship held in Yamuna Nagar, Haryana.
He lifted 103 kilograms in snatch and 135 kilograms in
Clean & Jerk to clinch the Gold.
Earlier in the first week of January 2015, he became the
Asian Youth Champion in the 56-kg category at the Asian Weightlifting
Championship in Doha, Qatar.
Deru is the national champion in the 56-kg category for
past three years. He broke his own record set in 2014 at the 9th Youth National
Weightlifting Championship held at Guwahati.
17. Viktor Troicki won
Men's Single title of Sydney International Tennis Tournament
Viktor Troicki of Serbia on 18 January 2015 won Men's
Single title of Sydney International Tennis Tournament. He won the title by defeating Mikhail
Kukushkin of Kazakhstan 6-2, 6-3 in the final.
With this win, Troicki jumped to rank 54 from his current
ranking of 92. His carrier best rank was 12. The Sydney win was the second ATP
career title for Troicki.
On the other hand, despite losing the final, Kukushkin
jumped to rank 51 from his current ranking of 66. His career best rank was 48.
The Sydney International also called Apia International
Sydney is a tune-up event before Australian Open, the first Grand Slam tournament
on the tennis calendar.
18. Pankaj Advani won
National Billiards title for seventh time
Cueist Pankaj Advani on 17 January 2015 won National
Billiards Championship at the Bengal Rowing Club in Kolkata. He defeated his
PSPB mate Dhruv Sitwala 5-0.
This was his seventh Senior National Billiards
Championship. Advani, the 12-time world champion has won the previous six
titles in 2012, 2011, 2009, 2008, 2007 and 2005.
Third and fourth position of the tournament was notched
by Siddharth Parikh (RSPB) and B. Bhaskar (Karnataka), respectively.

We are sorry that this post was not useful for you!
Let us improve this post!
Tell us how we can improve this post?