Hello and welcome to ExamPundit. Here are the Important Current Affairs of 17th October, 2015. These are Important for the upcoming IBPS PO Mains and IBPS Clerk Exam.
Awards & Honors –
Satyarthi gets 'Harvard Humanitarian of the Year' Award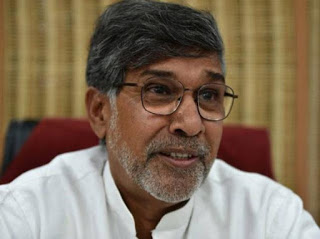 Nobel Peace Prize winner Kailash
Satyarthi has been conferred with Harvard University's prestigious humanitarian
award for this year, in recognition of his continuing contributions to the
cause for child rights.
The annual award by the
university is given to an individual whose works and deeds have served to
improve the quality of lives and have inspired us to greater heights. Satyarthi
is the first Indian to have been given this award.
The university said the 'Harvard
Humanitarian of the Year' has been awarded to Satyarthi for his contributions
in the field of child rights and abolition of child slavery.
Satyarthi has recently succeeded
in getting child protection and welfare-related clauses included in the
Sustainable Development Goals (SDGs) of the United Nations, which aim to end
slavery, trafficking, forced labour and violence.
Industry –
Aditya Birla Group launched online fashion store Abof.com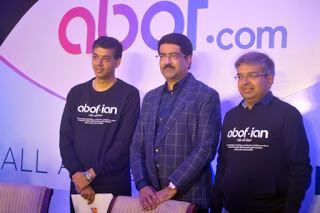 The Aditya Birla Group on 16
October 2015 launched a new online fashion store Abof.com with an aim to tap a
boom in e-commerce. The portal www.abof.com will offer shoppers brands from
both the Aditya Birla Group and other companies.
Abof (all about fashion) is a
one-stop fashion portal for apparel, footwear and accessories for men and
women. The new portal will be targeted at the young and have a curated
collection focusing on quality and not give discounts.
This online fashion store
Abof.com will compete with the likes of Myntra, a Flipkart unit, and Rocket
Internet-backed Jabong. Abof.com will be privately held by Birla in his
personal capacity.
Appointments –
G Narayana Raju appointed legislative secretary
Senior Indian Legal Service
officer G Narayana Raju was today appointed as the legislative secretary, the
top draftsman of the government.
Raju was with the legislative
department of the law ministry till recently in various capacities. In May, he
was appointed the member secretary of the Law Commission.
Sanjay Singh had relinquished
charge as legislative secretary in September and law secretary PK Malhotra was
given additional charge of the department.
The legislative department is
mandated with drafting of legislations for the central government.
Onsari Gharti Magar elected as House speaker of Nepal
Unified Communist Party of Nepal
(Maoist) candidate Onsari Gharti Magar was on 16 October 2015 unanimously
elected as the House speaker of Nepal. With this, Onsari Gharti became the
first female Speaker in the parliamentary history of Nepal.
Onsari was the former Deputy
Speaker and had served as Minister for Youth and Sports in the Nepal Cabinet
led by Jhala Nath Khanal.
Onsari's unanimous election
became possible after Nepal Majdoor Kisan Party candidate Anuradha Thapa
withdrew her candidacy. Her name was proposed by CPN-UML lawmaker Bidya Devi
Bhandari and Rastriya Prajatantra Party-Nepal among other fringe parties
seconded her candidacy.
Days –
International Day for the Eradication of Poverty observed globally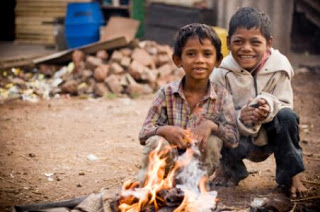 The International Day for the
Eradication of Poverty was observed globally on 17 October 2015 with the theme Building
a sustainable future: Coming together to end poverty and discrimination.
The 2015 observance of the
International Day for the Eradication of Poverty is a special one, as it comes
on the heels of the adoption of Transforming our world: the 2030 Agenda for
Sustainable Development. This Agenda succeeds the Millennium Development Goals,
contains 17 ambitious goals basically to end poverty in all its forms
everywhere.
World –
China, Indonesia signed 5.5 billion US dollars deal to build high-speed
railway in Indonesia
China and Indonesia on 16 October
2015 signed a 5.5 billion US dollars deal to build the first high-speed railway
in Indonesia following the victory of Beijing in winning the construction
project by beating Tokyo.
Japan was long expected to build
the railway but China entered the contest in 2015, and Tokyo's bid was rejected
in September 2015 after a chaotic bidding process that infuriated the Japanese
companies.
The project will be implemented
by state-owned China Railway International and a consortium of Indonesian state
companies. In the regard, the chairman of state-owned China Railway
International, Yang Zhongmin, signed a deal with a consortium of Indonesian
state companies to form a joint venture to build the railway.
Pakistan, Russia signed agreement to build 1100 km Gas Pipeline
Pakistan and Russia on 16 October
2015 signed an agreement to build a 1100-km gas pipeline stretching from
Karachi on Arabian Sea to the eastern city of Lahore. The agreement was signed
by Russian Energy Minister Alexander Novak and Pakistan Petroleum Minister
Shahid Khaqan Abbasi.
In this project, Russia will
invest 2 billion US dollars and it will be built by Russian company RT Global
Resources, a subsidiary of Russian state corporation Rostec. The pipeline is
expected to get completed by December 2017.
Obituaries –
Admiral Radhakrishna Hariram Tahiliani (Retd) passed away
Former Chief of the Naval Staff
Admiral Radhakrishna Hariram Tahiliani (Retd) passed away on 14 October 2015 in
New Delhi. He was 85.
Born on 12 May 1930, the Admiral
was commissioned in the Navy on 1 September 1950 and served as the 11th Chief
of Naval Staff from 1 December 1984 till 30 November 1987. The Admiral had
commanded the carrier borne squadron INAS 300 during the Indo-Pak war in 1971.
His distinguished career included
command of INS Trishul and the Aircraft Carrier INS Vikrant. A distinguished
graduate of the French Test Pilot School and an outstanding pilot, he was the
first to land on the deck of INS Vikrant on a Hawker Sea Hawk Fighter ushering
carrier based aviation into the Indian Navy.


Regards
Team ExamPundit
Sponsored

(adsbygoogle = window.adsbygoogle || []).push({});
Books For 2015 Banking/Insurance Exams