Hello and welcome to ExamPundit.
Finance/Industry
–
Governing Council of
NIIF constituted under the chairmanship of Finance Minister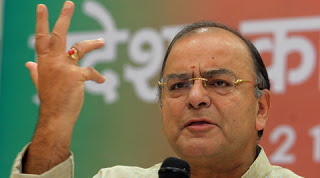 Union Ministry of Finance on 13 November 2015 constituted
the Governing Council (GC) of the National Investment and Infrastructure Fund
(NIIF).
The GC will be
chaired by the Union Finance Minister and has following five members
Secretary, DEA
Secretary, Financial Services
Arundhati Bhattacharya
Hemendra Kothari
T V Mohandas Pai
And, the GC was mandated to consider approval of guidelines for
Investment of Trust property/Corpus of NIIF and parameters for appointment and
performance of investment managers/ advisors among others.
Marriott
International to acquire Starwood Hotels & Resorts Worldwide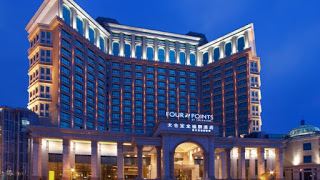 Marriott International on 16 November 2015 announced that it
will acquire Starwood Hotels & Resorts Worldwide. With this acquisition,
Marriott International is set to become world's largest hotel company.
Within India also, the combined entity will displace the
Tata Sons-promoted Taj Group of Hotels as the largest chain of hotels by rooms.
Features of
Acquisition
The all cash acquisition deal is valued at 12.2 billion US
dollars.
The combined company will own/franchise more than 5500
hotels with 1.1 million rooms worldwide.
It will give Marriott greater presence in markets such as
Europe, Latin America and Asia including India and China.
CCI Slaps Rs 258 Cr
Penalty on Jet Airways, IndiGo, SpiceJet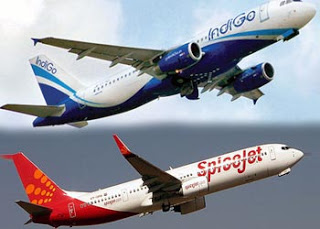 Clamping down on cartelisation in fixing fuel surcharge on
air cargo, the Competition Commission today imposed penalties totalling Rs 258
crore on Jet Airways, IndiGo and SpiceJet — an order that is likely to be
challenged by the carriers.
Passing an order on a complaint filed way back in 2013
against five carriers, the fair trade regulator, however, did not impose any
fine on Air India and private carrier GoAir.
While a penalty of Rs 151.69 crore has been imposed on Jet
Airways, the fines slapped on InterGlobe and SpiceJet are Rs 63.74 crore and Rs
42.48 crore, respectively.
InterGlobe Aviation operates no-frills carrier IndiGo.
India
–
AMRUT Action Plans
for 81 cities approved with total project outlay of 5748 crore rupees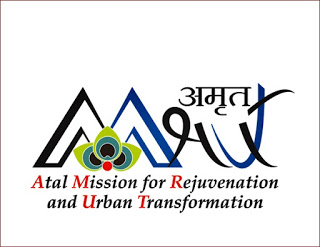 An inter-ministerial Apex Committee on 16 November 2015
approved State Annual Action Plans (SAAP) of 81 mission cities in 5
states-Tamil Nadu, Madhya Pradesh, Jharkhand, Odisha and Mizoram under AMRUT
for 2015-16.
The meeting of the committee was headed by Shri Madhusudan
Prasad, Secretary, Union Ministry of Urban Development, which is the nodal
ministry for implementation of Atal Mission for Rejuvenation and Urban
Transformation (AMRUT).
As per the approved SAAPs, the Union, State governments and
urban local bodies together will invest 5748 crore rupees. Out of this, Central
assistance will be provided to an extent of 2440 crore rupees.
And, Out of the five states, Tamil Nadu with 27 AMRUT cities
would invest 3249 crore followed by Madhya Pradesh (32 cities)-1,656 crore,
Odisha (9 cities)-456 crore, Jharkhand (7 cities)-313 crore and Mizoram will
invest 73 crore rupees in the lone mission city of Aizawl.
Andhra Pradesh
Government decided to waive off 110 crore loans of over 25000 weavers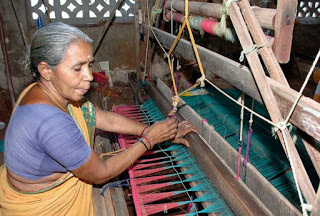 Andhra Pradesh Government on 16 November 2015 decided to
waive loans taken by over 25000 weavers amounting to a total of more than 110
crore rupees.
The decision in regard to waive off the loans was taken at
the state cabinet meet chaired by Chief Minister N Chandra Babu Naidu in
Vijayawada. According to state information minister Palle Raghunath Reddy, the
loan waiver would benefit 25567 weavers of the state.
The loan waiver cheques would be handed over to the
beneficiaries in January 2016 on the occasion of Janmabhoomi programme.
India, China agreed
to deepen defence ties, maintain peace at LAC
India and China on 16 November 2015 decided to deepen
bilateral defence ties and maintain peace and tranquility at the Line of Actual
Control (LAC). The two nations also agreed to strengthen cooperation against
terror, including at the international level.
The decision was made during meeting of Defence Minister
Manohar Parrikar with General Fan Changlong, Vice-Chairman of China's Central
Military Commission (CMC). Gen Changlong was heading a 26-member delegation
during their state visit to India.
This is the highest-level Chinese defence delegation to
visit India in recent years.
Foundation stone of
first Mega Food Park of Telangana laid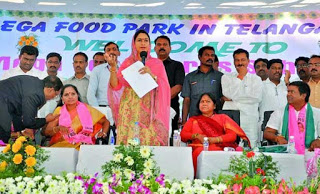 Union Minister of Food Processing Industries Harsimrat Kaur
Badal on 16 November 2015 laid the foundation stone of the first Mega Food Park
in Telangana.
The park is promoted by Smart Agro Food Park Pvt. Ltd. at
Village Lakkampally and Chimrajpally, Nandipet Mandal, District Nizamabad,
Telangana.
Besides, two more Mega Food Parks have been sanctioned to be
set up in Khammam and Mahboobnagar districts in Telangana.
Highlights of Mega
Food Park in Telanagana
The park will be set up with the project cost of 108.95
crore rupees.
It will be spread in an area of 78 acres.
It will have strong backward linkage.
India, Bangladesh
Agree to Share Militant Information
India and Bangladesh today agreed to share information on
militants as home secretaries of the two neighbours concluded their talks here
reviewing internal security and other cross-border issues.
"They (India) assured us of providing information
immediately if they get any information on militancy. We can eliminate
terrorism and insurgency through bilateral understanding and intelligence
sharing," Bangladeshi home secretary Mozammel Haque Khan said here after talks
with his Indian counterpart Rajiv Mehrishi.
Khan said the issue of Bangladeshi nationals being detained
by Indian border forces was a major issue of the talks while "both the
countries have agreed to reduce such incidents to zero figure".
"For this we (both Bangladesh and India) need to
educate our people so that they do not cross the borders and abide by all
international regulations in this regard. This would also ease the task of BGB
and BSF and stop such killings," Haque said.
Sports
–
Australian pacer
Mitchell Johnson announces retirement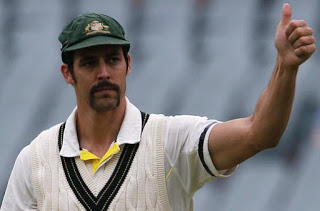 Australia's Mitchell Johnson, who was the most devastating
fast bowler of his era when in form, will retire from all international cricket
at the conclusion of the second test against New Zealand later on Tuesday.
The 34-year-old left-armer, who was named International
Cricket Council (ICC) Player of the Year in 2009 and 2014, is fourth on the
all-time list of test wicket-takers for Australia with 311 at an average of
28.52.
His fortunes over his test career mirrored those of his
country, in his pomp from his debut in 2007 to 2009 with a return to form in
late 2013.
In between there was a long fallow period when he became a
figure of fun, particularly among the fans of England.
Johnson had the last laugh, though, when he fired Australia
to a 5-0 Ashes sweep in 2013-14 as well as helping the hosts to a fifth World
Cup triumph in the 50-over format earlier this year.
Siril Verma clinched
silver at World Junior Badminton Championships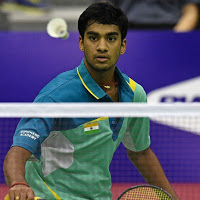 Young shuttler Siril Verma on 15 November 2015 grabbed a
silver medal at the BWF World Junior Championships held in Lima, Peru.
China's Chia Hung Lu clinched the gold medal at the Boys'
singles event.
With this, Verma joined the ranks of Saina Nehwal, P.V.
Sindhu, R.M.V. Gurusaidutt, H.S. Prannoy and Sameer Verma, who have won medals
for India in the World junior championships.
Czech Republic
defeated Russia to retain Fed Cup
The Czech Republic on 15 November 2015 successfully defended
its Fed Cup crown after beating Russia in final day's play in Prague.
Czech Republic's Karolina Pliskova emerged as the team's
hero as she not only won her singles rubber to tie the match at 2-2 but also
returned to court after a break to secure another comeback victory in the
finals of the deciding doubles.
The victory marked a fourth Fed Cup success for the Czech
Republic in five years.
The country has won the Fed Cup nine times overall,
including Czechoslovakia's five before its split in 1993.
World
–
2015 G20 Summit held
in Antalya, Turkey
The 2015 G20 Summit was held for two days on 15 November and
16 November 2015 at Regnum Carya Hotel Convention Centre in Antalya, Turkey.
It was the tenth summit since the inception of G20 in 1999
and held under the Turkish leadership.
The focus of the summit was to evolve strategies to ensure
inclusive and robust growth through collective action. For this to achieve,
Turkey has proposed three I's-Inclusiveness,Implementation and Investment for
growth.
The summit was attended by all the leaders of the G20
including Prime Minister Narendra Modi.
Obituaries
–
VHP leader Ashok
Singhal dead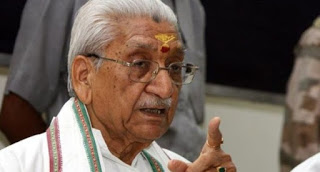 The patron of the Vishwa Hindu Parishad (VHP) Ashok Singhal
passed away on 17 November 2015 in Gurgaon due to a prolonged illness. He was
89.
Singhal served as the international working president of the
Hindu organisation for over 20 years.
Association with
Ramjanmabhoomi movement
Singhal was a key organiser of the first VHP Dharma Sansad
held at Vigyan Bhavan in New Delhi in 1984.
The Sansad gave birth to the movement for reclaiming the
Ramjanmabhoomi temple.
Later, he became the main leader of the Ramjanmabhoomi
movement.
Former RAW chief
Shankaran Nair passes away
Former chief of the country's external intelligence agency
Research and Analysis Wing (RAW), K. Shankaran Nair, passed away in his sleep
at Mallige Hospital in Bengaluru in the wee hours of Tuesday.
He was 94 years old and survived by a daughter, with whom he
was staying in the city for the past eight years. His wife passed away three
years ago.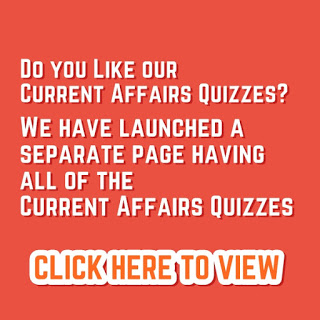 Regards
Team ExamPundit
Sponsored

(adsbygoogle = window.adsbygoogle || []).push({});
Books For 2015 Banking/Insurance Exams