Hello and welcome to ExamPundit. Here are the Important Current Affairs of 17th December, 2015. These are Important for the upcoming IBPS Clerk Mains and LIC AAO 2016 as well as Syndicate Bank Manipal PO Exam.
Economy/Finance
–
Federal Reserve of US
increased interest rate by 0.25% for the first time since 2006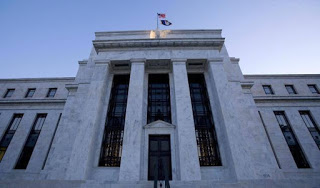 The Federal Reserve System, the central banking system of
the USA, on 16 December 2015 increased interest rate by 0.25 percent. A
decision in this regard was approved by the Board of Governors of the Federal
Reserve System chaired by Janet L Yellen.
With this, the interest rates in the US are now in the range
of 0.25 – 0.50 percent as compared to zero to 0.25 percent rage earlier. This
is the first rate increase since 2006.
In December 2008, three months after the collapse of
investment bank Lehman Brothers Holdings Inc, the interested was kept in the
near zero range to stimulate the economy and consequently, tide over the
financial crisis.
The decision to hike the interest rate was taken against the
backdrop of economic recovery in the country.
A range of recent labor market indicators, including ongoing
job gains and declining unemployment indicate further improvement and confirms
that underutilization of labor resources has diminished appreciably since early
2015.
More importantly, the inflation is expected to rise to 2
percent over the medium term which is and indication of growing demand in the
market.
In the last one decade, emerging economies in general and
India in particular benefitted in the form of higher investments especially
into the capital market. The comparatively high interest rates attracted
capital inflows which helped in increase of production and also domestic
consumption.
The present hike in interest rate might affect the capital
flows into developing economies like China, India, Malaysia, Indonesia, South
Korea, etc. As per an estimate of the Institute of International Finance (IIF),
the net capital flows for global emerging markets will be negative in 2015, the
first time that has happened since 1988.
Anil Ambani,
Spielberg join hands to form Amblin Partners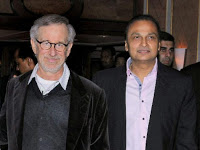 The Anil Ambani-owned Reliance Entertainment and acclaimed
Hollywood director Steven Spielberg's DreamWorks on Thursday announced
formation of Amblin Partners — a new film, television and digital content
creation company.
Participant Media led by Jeff Skoll and Entertainment One
(eOne), a leading US-based media company, are also part of the joint venture.
Amblin Partners has a mandate to develop and produce films
using Amblin, DreamWorks Pictures and Participant banners as well as Amblin
Television, a long-time leader in quality programming.
Amblin Partners' film projects at various stages of
production include 'The BFG', and 'The Light Between Oceans', scheduled for
release by Disney in 2016; 'The Girl on the Train', (October 2016); 'A Dog's
Purpose' (first quarter of 2017) and 'Ready Player One', a co-production
between Amblin Partners and Warner Bros Pictures, which is scheduled to be
released in December of 2017.
Upcoming shows from Amblin TV include 'All the Way', an HBO
movie directed by Jay Roach and starring Bryan Cranston, with an air date to be
announced shortly; and 'American Gothic', a summer series that will air on CBS
and begin production in February 2016.
Lok Sabha passed Bill
to create Commercial Benches in High Courts
The Lok Sabha on 16 December 2015 passed the Commercial
Courts, Commercial Division and Commercial Appellate Division of High Courts
Bill, 2015.
The Bill will help bring in big foreign investments into the
country and improve India's global image on ease of doing business. It will
help set up commercial benches in select high courts to settle high value
commercial disputes.
The Bill was introduced in Rajya Sabha on 29 April 2015 by
the Union Finance Minister Arun Jaitley.
20th Law Commission on 29 january 2015 submitted the 253rd
report titled Commercial Courts Bill 2015 to Union Government.
Provisions of the
Bill
The Bill enables the creation of commercial divisions in
high courts, and commercial courts at the district level.
Commercial courts will be set up in all states and union
territories, by the state governments after consulting with their respective
high courts.
Judges to a commercial court will be appointed by the Chief
Justice of the concerned High Court in a manner to be prescribed.
India
–
AP cabinet decided to
abolish VAT, CST on sugar factories
Andhra Pradesh Cabinet chaired by Chief Minister N
Chandrababu Naidu on 16 December 2015 decided to abolish VAT (Value-added tax),
CST (Central Sales Tax) on Sugar factories.
State's Finance Minister Y Ramakrishnudu, said that a bill
regard to do away the VST and CST taxes would be tabled in the Assembly.
VAT is governed by respective state Acts and every state has
a separate and distinct VAT act reserved for their state.
CST is governed by Central Sales Tax Act, 1956 and is
governed by a single central act, though the chargeability is state specific.
Maharashtra announced
10512 crore rupees aid for farmers hit by drought
The Maharashtra Government on 16 December 2015 announced a
10512 crore rupees relief package for more than 15000 drought-hit villages in
14 districts of the state's Marathwada and Vidarbha regions.
The package was announced by state Chief Minister Devendra
Fadnavis in the assembly in Nagpur during a discussion on the drought
situation.
Highlights of the
relief package
Of the 10512 crore rupees, 7412 crore rupees will be direct
financial assistance to cotton and soybean farmers in Vidarbha and Marathwada.
Out of the 7412 crore rupees, 2800 crore rupees will be given in the form of
crop insurance to farmers and 1034 crore rupees aid will be given to those who
have not insured their crops.
100 crore rupees compensation will be given to paddy farmers
at 200 rupees a quintal.
250 crore rupees will be granted for building farm ponds.
750 crore rupees will be used to build 33000 wells.
1000 crore rupees will be released to give electricity
connections for water pumps.
Maharashtra's flagship programme Jalayukta Shivar that aims
to conserve water by building small dams and farm ponds will get 250 crore
rupees. Jalayukta Shivar has so far covered 6200 villages and another 5000
villages have been identified. In the 6200 villages covered so far, farmers
have generated water capacity of 24 trillion cubic metres.
Karnataka govt,
Polish firm Ekolog sign MoU for clean tech investment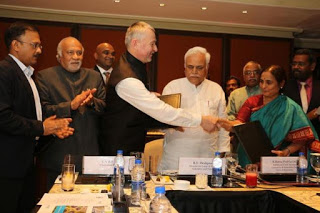 Ekolog, a Polish company in the clean technologies, plans to
set up a plant in Karnataka.
In the wake of the upcoming 'Invest Karnataka 2016', a MoU
was signed on Thursday between Karnataka Department of Commerce and Industries
and Ekolog of Poland with the initiative budget of $50 million as private
investments in clean technologies sector, cutting edge solutions for ecology
related investments.
The innovative product portfolio of Ekolog consists of ELA
reactors for wastewater treatment plants, technologies for biological and
chemical phosphorus removal, de-nitrification and nitrification, separate
bioreactors at municipal waste water treatment plant and a cogeneration system
with supply of electricity to the national grid.
The MoU was signed between Robest Jans, Director, Eklog and
K Rathna Prabha, Karnataka Additional Chief Secretary to Government Commerce
and Industries Department in the presence of Minister for Large and Medium
scale industries and Tourism, R V Deshpande.
Sundar Pichai is
India's most-searched for business leader in 2015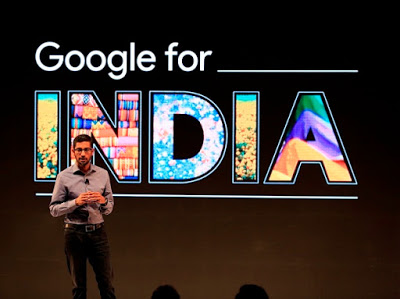 It would not have come at a better time than this. Sundar
Pichai, the India-born CEO of global Internet giant Google who has been given a
rousing reception in India during his two-day visit including an official
dinner by the President scheduled for Thursday, turns out to have been the most
searched person on the internet in India all this year.
Pichai, who took over at the helm of Google in August this
year as a successor to co-founder Larry Page, is currently on a two-day
official visit to India that concludes Thursday night.
According to Google's annual year-end zeitgeist which gives
a snapshot of the year's major events and hottest trends, Pichai was the most
searched business personality in India. Born in Chennai, Pichai is also an
alumnus of the Indian Institute of Technology (Kharagpur), from where he
received his bachelor's degree in Metallurgical Engineering before moving to
the US to pursue an MS and then an MBA.
Interestingly, the top four spots of most-searched business
personalities in India were tech titans.
Appointments
–
Justice Reva
Khetrapal took oath as Delhi's Lokayukta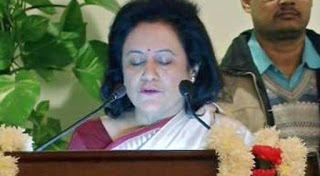 Former Delhi High Court judge Reva Khetrapal on 17 December
2015 took oath as Delhi's new Lokayukta. The post of the anti-corruption
ombudsman was vacant since November 2013, when retired Justice Manmohan Sarin
renounced the office.
A four-member panel comprising Lt Governor Najeeb Jung,
Chief Minister Arvind Kejriwal, Chief Justice of Delhi High Court G Rohini and
Leader of Opposition leader in Delhi Assembly Vijender Gupta had unanimously
chosen Justice Khetrapal in October 2015 for the post.
Her name was officially recommended by Lt Governor Najeeb
Jung to the President of India Pranab Mukherjee in October 2015.
Kwality appoints
Akshay Kumar as brand ambassador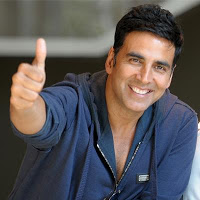 Kwality Limited, the dairy product manufacturer, has roped
in Akshay Kumar as the brand ambassador for the company and its entire range of
dairy products. The bollywood superstar comes on board for a period of two
years and will endorse all the products under the brand name of Kwality.
The company is on a high growth trajectory and undergoing a
major strategic business transformation.
Kwality Limited, which manufactures dairy products under its
brands like Dairy Best and Kwality, is in the process of launching new
value-added products such as flavoured milk, tetra pack milk, cheeses in
numerous variants and table butter.
With six milk processing units in Uttar Pradesh, Haryana and
Rajasthan and its wide distribution network, the company caters to retail
customers and supplies dairy products to institutional customers.
Tata Starbucks
appoints Sumi Ghosh as CEO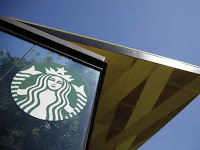 Tata Starbucks today announced the appointment of Sumi Ghosh
as CEO with effect from January 1.
"Avani Davda, CEO of Tata Starbucks Pvt Ltd…Has made
the personal decision to pursue other opportunities and accordingly resigned
from her current assignment as Chief Executive Officer of Tata Starbucks Pvt
Ltd," the company said in a BSE filing.
It further said, "The Board of Tata Starbucks Pvt Ltd
has appointed Sumi Ghosh as CEO of Tata Starbucks Pvt Ltd effective January 01,
2016. Sumi is an eight-year Starbucks partner and brings three decades of
consumer retail experience."
The company said Davda has been instrumental in establishing
the Tata Starbucks business and positioning Starbucks as the premier coffee
house experience in India.
Resignations
–
Jet Airways CEO
Cramer Ball Resigns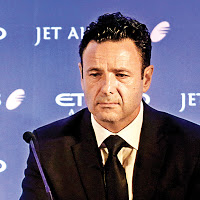 Jet Airways chief executive officer Cramer Ball has resigned
and the airline's whole-time director Gaurang Shetty will work as acting CEO in
his place, Jet Airways announced today.
Ball's resignation will be effective from February 29 next
year, it said.
Jet Airways had appointed Ball as its CEO in May last year.
Ball has quit the airline to pursue a new opportunity, in
Europe for family reasons, it said.
Lists
–
India ranks 97th on
Forbes' best countries for business list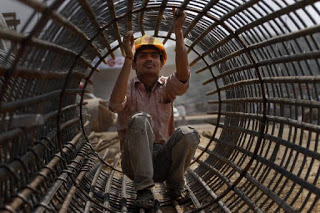 India has been ranked a low 97th out of 144 nations, behind
Kazakhstan and Ghana, on Forbes' annual list of the best countries for doing
business in 2015, scoring poorly on metrics like trade and monetary freedom and
tackling challenges like corruption and violence.
Denmark topped the list of the 144 nations on the Best
Countries of Business in 2015 list by Forbes.
The US has dropped four spots to number 22, continuing a
six-year descent since 2009 when it had ranked second overall.
The US is the financial capital of the world and its largest
economy at USD 17.4 trillion (China is second at USD 10.4 trillion), but it
scores poorly on monetary freedom and bureaucracy/red tape, Forbes said.
India is ranked 97th on the list, with Forbes saying that
while the country is developing into an open-market economy, traces of its "past
autarkic policies" remain.
The country performed moderately well on certain factors,
ranking eighth on investor protection, 41st on innovation, 57th on personal
freedom and 61st on property rights.
It scored low on trade freedom, ranking 125th and on
monetary freedom it ranked 139th. On technology it ranked 120th, 77th on corruption
and 123rd on red tape.
The United Kingdom and Japan both moved up three spots to No
10 and No 23 respectively. Germany improved two places to No 18 and China rose
from No 97 to No 94.
South Africa is ranked 47th on the list followed by Mexico
(53), Kazakhstan (57), Zambia (73), Ghana (79), Russia (81), Sri Lanka (91),
Pakistan (103) and Bangladesh (121).
The very bottom of the list features a number of emerging
markets restrained by high levels of corruption and little freedom.
Sports
–
Rohit Sharma to
launch cricket comic series 'Hyper Tygers'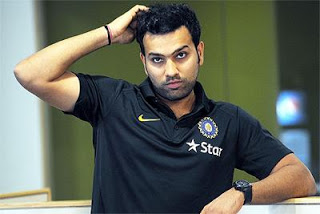 Cricketer Rohit Sharma along with Graphic India, UK-based
ISM Komix and Cornerstone Sport are set to launch a new environmental superhero
team called 'Hyper Tygers'.
The digital comic will be free to read on all devices from
February 1 through Sharma's Facebook page and the Graphic POP! Mobile app.
Hyper Tygers is set in a futuristic India in the year 2077,
charting the meteoric rise of a small Indian rural community and their cricket
team, including their mysterious hero the Green Tyger.
Books
& Authors –
The Bose Brothers and
Indian Independence – An Insider's Account authored by Madhuri Bose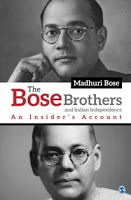 The Bose Brothers and Indian Independence – An Insider's
Account: Madhuri Bose, the grand-niece of Netaji Subhas Chandra Bose
The book titled The Bose Brothers and Indian Independence –
An Insider's Account authored by Madhuri Bose was released on 1 November 2015.
The book came in news after grand-niece of Netaji Subhas
Chandra Bose and author of the book, Madhuri Bose presented a copy of her book
to the Prime Minister Narendra Modi on 17 December 2015.
Through the book, the author has tried to present a
never-before account into the life of the iconic Bose Brother, Sarat and Subash
Chandra Bose.
Awards
& Honors –
Mistry, Meera Among Sahitya Akademi Winners for 2015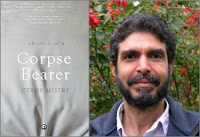 Playwright and novelist Cyrus Mistry's English novel
Chronicle of a Corpse Bearer and K R Meera's Aarachar in Malayalam are among
the works that have won the prestigious Sahitya Akademi award for this year.
The two works of fiction are among the four novels and six
books, each of short stories and poetry, two books each of essays, criticism
and plays and one of memoirs, that have won, the literary body said here today.
The award comprising an engraved plaque, a shawl and a
cheque of Rs 1 lakh will be presented to the writers at a function on February
16 next year during Festival of Letters, the annual festival of the Akademi.
The award in Bengali is to be announced at a later date.
The Akademi also announced Bhasha Samman to writer and
scholar Shrikant Bahulkar in recognition of his contribution to classical and
medieval literature (western region).


Regards
Team ExamPundit
Sponsored

(adsbygoogle = window.adsbygoogle || []).push({});
Books For 2015 Banking/Insurance Exams