Hello and welcome to ExamPundit. Here are the Important Current Affairs of 16th September, 2015. These are important for the upcoming IBPS PO V Exam.
Finance/RBI
–
RBI grants small
finance banks licence to 10 entities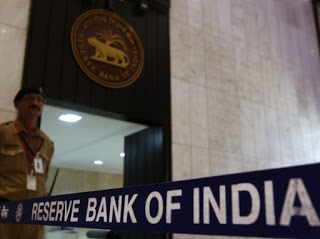 Reserve Bank of India has granted in-principle licence for
small finance banks to ten entities.
The name of the applicants that have been granted the
licence include- Au Financiers, Capital Local Area Bank , Disha Microfin,
Equitas Holdings, ESAF Microfinance and Investments, Janalakshmi Financial
Services, RGVN (North East) Microfinance, Suryoday Micro Finance, Ujjivan
Financial Services and Utkarsh Micro Finance.
The in-principle approval granted by RBI will be valid for a
period of 18 months.
Small Finance Banks will be similar to the existing
commercial lenders and will undertake basic banking activities of accepting
deposits and lending to unserved and under-served sections. The maximum loan
size and investment limit exposure to single and group obligators cannot be
more than 10 per cent and 15 per cent of its capital funds, respectively.
Here is what they
will and won't be allowed to do:
CAN DO:
Undertake basic banking activities of acceptance of deposits
and lending
Can lend only for financial inclusion including small
business units, small and marginal farmers, micro and small industries and
unorganised sector entities
Allowed to distribute mutual fund products, insurance
products and pension products
CAN'T DO:
Not allowed to set up subsidiaries to undertake non-banking
financial activities
Other financial and non-financial services activities of the
promoters should not be mingled with the working of the bank
RBI gives flexibility
to banks for equity investment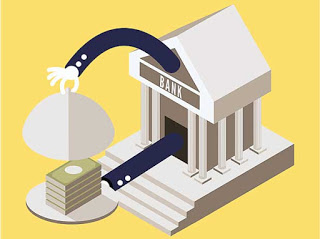 Giving more flexibility, the Reserve Bank today allowed
banks to invest in equities of financial service ventures including stock
exchanges and depositories without any prior approval.
The RBI said the investment flexibility will be limited to
banks that have capital adequacy ratio (CRAR) of 10% or more and also made net
profit in the previous fiscal.
While making such investments banks will have to adhere to
other conditions, which include limit on holding in investee company.
Earlier banks were required to get a prior approval of the
RBI for such investments which are subject to prudential limits.
Bank CEOs can avail loan
below base rate, says RBI
Bank CEOs and directors will now be able to avail personal
loans from their own bank below the base rate- the floor rate below which banks
do not lend to their customers.
The Reserve Bank of India on Wednesday said that has banks
are permitted to offer loans below base rate to their whole time directors and
CEOs.
Base rate – the rate that bank charge to their prime
customers- was introduced in 2010 with the aim to enhance transparency in
lending rates of banks. State Bank of India, country largest bank, has pegged
its base rate to 9.70%.
RBI also clarified that the rate charged to the CEO and
directors should not be lower than the rate that is charged to their own
employees. The loan and advances availed by the CEO and directors should be
part of the compensation and remuneration policy approved by the board of
director.
Spice Digital
launches m-wallet SpiceMudra, focus on remittances
Spice Digital, a subsidiary of Spice Connect, has launched
mobile wallet 'SpiceMudra' which will focus on domestic remittances. The launch
of wallet comes after the company received licence from the Reserve Bank of
India to operate semi-closed pre-paid payment instruments (PPI) in May.
Speaking to ET, Sakat Agarwal, Global CEO of Spice Connect
said "Spice Digital has 3000 retail outlets across India that facilitate
remittance service using Spice Mudra. Eventually we plan to scale up the
business to facilitate bill payments, mobile recharge and ticket booking."
In the last quarter, several banks and e-commerce companies
have launched mobile wallets such as Freecharge wallet from Snapdeal and Lime
wallet from Axis Bank.
EPFO raises maximum
insurance cover to Rs 6 lakh
Retirement body Employees Provident Fund Organisation (EPFO)
on Wednesday substantially increased the maximum amount assured under its
Employees' Deposit Linked Insurance Scheme (EDLI) to Rs 6 lakh from the
existing Rs 3.6 lakh.
The decision, taken at the 208th Central Board of Trustees
(CBT) meeting in Hyderabad, will benefit 40 million contributing members of the
EPFO.
The release mentioned last year the government paid around
Rs 180 crore to about 30,000 beneficiaries.
In another major relief, the trustees also decided to remove
the condition of continuous employment of one year under current employer
before being eligible for insurance benefits.
India
–
Pentagon established
first-ever country special cell IRRC to speed up defence ties with India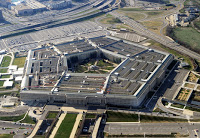 The abbreviation IRRC was in news in September 2015. IRRC
stands for India Rapid Reaction Cell and was established in January 2015 by
Pentagon to exclusively focus on advancing Defence Trade and Technology
Initiative (DTTI).
IRRC is Pentagon's first-ever country special cell and is
headed by Keith Webster, Director of International Cooperation Office of the
Under Secretary of Defence for Acquisition, Technology and Logistics.
The cell was established as part of Joint Statement issued
during the visit of the US President Barack Obama to India as chief guest of
the Republic Day 2015 parade. Obama is the first US president to become the chief
guest of the RD parade.
Union Cabinet
approved Shyama Prasad Mukherji Rurban Mission for overall development of rural
areas
Union Cabinet chaired by Prime Minister Narendra Modi on 16
September 2015 approved the Shyama Prasad Mukherji Rurban Mission (SPMRM).
The Mission approved with an outlay of 5142.08 crore rupees
is a bid to transform rural areas to economically, socially and physically
sustainable spaces.
The mission aims to create 300 Rurban growth clusters over
the next 3 years, across the country.
Main elements of Rurban Mission
Development of Rurban growth clusters, which have latent
potential for growth, in all States and UTs to trigger overall development in
the region. These clusters are essentially Smart Villages.
Rural growth clusters would be developed by provisioning of
economic activities, developing skills & local entrepreneurship and
providing infrastructure amenities.
Further, these clusters would be well delineated areas with
planned layouts, which would be duly notified by the State/UTs. These plans
would be finally integrated with the District Plans/Master Plans as the case
may be.
Delhi government
approved Victim Compensation Scheme
Delhi Government on 15 September 2015 approved Victim
Compensation Scheme. It enhanced the upper limit of compensation to rape
victims to 5 lakh rupees from existing 3 lakh rupees and to the victims of acid
attack to 7 lakh rupees from 3 lakh rupees.
The decision was taken during a cabinet meet headed by Chief
Minister Arvind Kejriwal.
Main highlights of
Victim Compensation Scheme
The scheme also includes victims of gang-rape, unnatural
sexual offences and burns.
Earlier, as per the scheme, victim's kin were eligible to
get a compensation of 3 to 5 lakh rupees for loss of life, but the new scheme
has proposed 5 to 10 lakh rupees.
The scheme also proposes same amount of compensation for
those with loss of any limb resulting in 80 percent permanent disability.
India, Sri Lanka
exchanged four agreements to ensure peace and stability in the region
India and Sri Lanka on 15 September 2015 exchanged four
agreements in various fields including medicare facilities. The agreements were
exchanged with an aim to ensure peace and stability in the region.
These agreements were exchanged during the visit of Prime
Minister of Sri Lanka Ranil Wickremesinghe to India from 14 September to 16
September 2015.
The Four
agreements exchanged between the two sides were
Exchange of letters on orbit frequency coordination of
satellite for SAARC region
Exchange of MoU regarding supply of medical equipment to 200
bed ward complex at district hospital, Vavuniya
Exchange of letters on establishment of emergency ambulance
services in Sri Lanka
Exchange of MoU regarding renewed India's grant assistance
for implementation of SDP
Awards
& Honors –
Indian-American
Swetha Prabakaran chosen for Champions of Change Award in US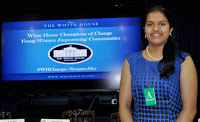 Swetha Prabhakaran, an Indian American teen, was on 15
September 2015 awarded with the prestigious Champions of Change Award of US at
the White House. She is among eleven young women selected by the White House as
Champions of Change.
Prabhakaran, a junior at Thomas Jefferson High School for
Science and Technology in Virginia, founded a non-profit organisation Everybody
Code Now! to empower the next generation of youth to become engineers,
scientists and entrepreneurs.
She was chosen for the award in recognition of her efforts
for empowering the community by imparting education of Internet coding through
her non-profit Organisation. This organisation has raised thousands of dollars
for STEM (Science Technology Engineering and Math) activities in schools.
Natura Brasil
selected for 2015 UNEP Champions of the Earth award in entrepreneurial vision
category
Natura Brasil on 13 September 2015 selected for the 2015
UNEP Champions of the Earth award in the entrepreneurial vision category.
It was selected for unparalleled commitment to trailblazing
sustainable business models.
Natura is a Brazilian brand leader in cosmetics, fragrances
and personal care in the direct selling model.
National Geographic
selected for UNEP Champions of the Earth award in Science & Innovation
category
National Geographic Society (NGS) on 14 September 2015 was
selected for the UNEP Champions of the Earth award in the Science and
Innovation category.
NGS is a global nonprofit membership organization driven by
a passionate belief in the power of science, exploration and storytelling to
change the world. It is headquartered in Washington DC, the USA.
Sports
–
China's Hangzhou City
Awarded 2022 Asian Games
The Chinese city of Hangzhou was today awarded the 2022
Asian Games, organisers and state media said, in another win for China's global
sporting ambitions.
Hangzhou in eastern China — best known for the West Lake, a
placid and much-painted tourist attraction — was the only candidate city, a
report by the country's official Xinhua news agency said.
Its sole candiancy made it a shoo-in for selection by the
Olympic Council of Asia (OCA) at its congress in the Turkmenistan capital
Ashgabat.
An OCA spokesman confirmed the decision to AFP, saying the
body, the Chinese Olympic Committee and Hangzhou had already signed the hosting
contract at the meeting.
The award comes shortly after Beijing won the right to host
the 2022 Winter Olympics, having hosted the Summer Games in 2008, and means
China will host two major multi-sport events in the same year.
Narsingh Pancham
Yadav won bronze at 2015 World Wrestling Championships
Narsingh Pancham Yadav on 13 September 2015 won bronze medal
at the 2015 World Wrestling Championships held in Las Vegas, the USA. He won
the medal in the Men's 74kg Freestyle category.
Though Narsingh lost the semi final game to Unurbat Purevjav
(Mongolia), he could defeat Zelimkhan Khadjiev (France) 12-8 in the bronze
medal play-off.
Narsingh's win confirmed quota place for India in the 2016
Rio Olympics. This is the first time that an Indian wrestler has earned an
Olympic berth with a medal at the World Championship.
American Boxer Floyd
Mayweather Jr announced retirement after defeating Andre Berto
American Boxer Floyd Mayweather Jr on 12 September 2015
announced retirement from the 19-year-long career in the ring.
He took the decision after the win against Andre Berto in
the Welterweight World Championships held at the MGM Grand Arena in Las Vegas,
the USA.
The present win was his 49th overall and he never lost a
game since his first match in 1996.
With this win, he tied with the late heavyweight champion
Rocky Marciano in terms of number of wins in the professional league.
Daily Expected Questions on Stock GK
Barsapara Cricket
Stadium is located in which city/state?
– Guwahati, Assam
Nargu Wildlife
Sanctuary is located in which state?
– Himachal Pradesh
Vadakkunnathan Temple
is located in which state?
– Kerala
Feroze Gandhi
Unchahar Thermal Power Plant is located in which state?
– Uttar Pradesh
Who is the Chief
Minister of Himachal Pradesh?
– Virbhadra Singh


Regards
Team ExamPundit
Sponsored

(adsbygoogle = window.adsbygoogle || []).push({});
Books For 2015 Banking/Insurance Exams