Hello and welcome to ExamPundit. Here are the Important Current Affairs Update of 16th October, 2015. These are important for the upcoming IBPS PO Mains and IBPS Clerk.
Finance/RBI
–
RBI formed Financial
Inclusion Fund with 2000 crore rupees corpus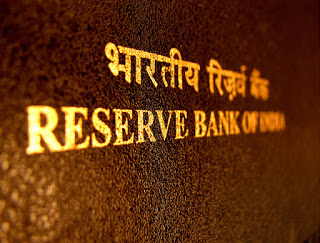 The Reserve Bank of India (RBI) on 15 October 2015 formed a
single Financial Inclusion Fund (FIF) with a corpus of 2000 crore rupees. The
fund was formed by merging the Financial Inclusion Fund (FIF) and Financial
Inclusion Technology Fund (FITF).
The RBI also finalised the new scope of activities and
guidelines for utilisation of the new FIF in consultation with the Union
Government. The new FIF will be administered by the reconstituted Advisory
Board constituted by Union Government and will be maintained by NABARD.
Guidelines of
Financial Inclusion Fund
The overall corpus of the new FIF will be 2000 crore rupees.
Contribution to FIF would be from the interest differential
in excess of 0.5 percent on RIDF and STCRC deposits on account of shortfall in priority
sector lending kept with NABARD by banks.
All the assets and liabilities of the erstwhile FITF as well
as prior commitments from FITF for projects already sanctioned will be
transferred to/reimbursed from FIF.
The Fund will be in operation for another three years or
till such period as may be decided by RBI and Union Government in consultation
with other stake holders.
Objective of
Financial Inclusion Fund (FIF)
To support developmental and promotional activities with a
view to securing greater financial inclusion
The development and promotional activities include creation
of FI infrastructure across the country, capacity building of stakeholders,
creation of awareness to address demand side issues, enhanced investment in
Green Information and Communication Technology (ICT) solution and increased
technological absorption capacity of financial service providers/users.
The fund shall not be utilized for normal business/banking
activities.
To help create an eco-system that would support banks
investment for future business expansion.
To mobilise significant investment required for further
facilitating investments from banks and other financial institutions in
addition to ICT-BC (Information Communication Technology – Business
Correspondent) model as a mode for expanding banking operations in the unbanked
areas
TRAI made mandatory
for telecom operators to compensate for call drops from 1 January 2016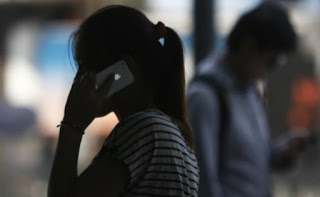 Telecom Regulatory Authority of Indian (TRAI) on 16 October
2015 made it mandatory for mobile service providers (MSPs) to compensate
consumers call drops with effect from 1 January 2016.
The notification was issued by the TRAI as ninth amendment
to the Telecom Consumer Protection Regulations, 2012.
What has been
mandated to MSPs?
Credit the account of the calling consumer by one rupee.
However, such credit in the account of the calling consumer will be limited to
three dropped calls in a day.
Send a message through SMS/USSD to the calling consumer
within four hours of the occurrence of call drop and details of the amount
credited into his account.
In case of post-paid consumers provide the detail of the
credit in the next bill.
Malaysia proposed to
invest 30 billion US dollars for urban development in India
The Construction Industry Development Board (CIDB) of
Malaysia on 15 October 2015 proposed to invest 30 billion US dollars in urban
development and housing projects in India.
The redevelopment of New Delhi Railway Station adjoining
area as a mini-smart city is proposed to be taken up with an investment of
about 24 billion US dollars. CIDB also proposed to take up a Green City Project
at Garhmukhteshwar in Uttar Pradesh involving housing and Ganga cleaning
projects with an investment of about 4 billion US dollars.
The National Buildings Construction Corporation (NBCC) of
the Union Ministry of Urban Development will be associated with these projects.
India
–
Jharkhand signed GCA
with GAIL for construction of Urja Ganga Jagdishpur-Haldia Pipeline
The Government of Jharkhand and GAIL (India) Limited on 15
October 2015 inked a Gas Cooperation Agreement (GCA) for creation of Natural
Gas and City Gas Distribution infrastructure. The infrastructure will assist
the construction of Urja Ganga Jagdishpur-Haldia Pipeline project in the state.
The project aims at connecting eastern India to the national
natural gas grid.
As per the terms of agreement, GAIL will set up a 174
kilometres main line and 166 kilometres spurlines in Jharkhand as part of the
2050 kilometres Jagdishpur-Haldia gas pipeline project linking Uttar Pradesh,
Bihar, Jharkhand and West Bengal.
The pipeline will pass through six districts, Bokaro,
Giridih, Hazaribagh, Dhanbad, East Singbhum and Ranchi.
Central Victim
Compensation Fund set up with 200 crore rupees by Union Government
The Union Ministry of Home Affairs on 14 October 2015
introduced a scheme called Central Victim Compensation Fund (CVCF) with an
initial amount of 200 crore rupees. The scheme aims at enabling support to
victims of various attacks, such as rape, acid attacks, human trafficking and
women killed or injured in the cross border firing.
States were asked to accordingly modify the State Victim
Compensation Schemes to reduce inconsistency in quantum of compensation amount
notified by them and claim financial support from the CVCF.
Key objectives of
the scheme
To support and supplement the existing Victim Compensation
Schemes (VCS) notified by states/UT administrations.
To reduce disparity in quantum of compensation amount
notified by different states / UTs for victims of similar crimes.
To encourage states / UTs to effectively implement the
Victim Compensation Scheme notified by them under the provisions of Section
357A of Cr. P.C.
Rameswaram,
birthplace of Dr. Abdul Kalam, included as 498th town under AMRUT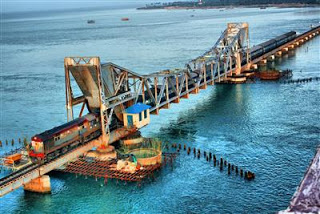 Union Minister of Urban Development M Venkaiah Naidu on 15
October 2015 declared that former President Dr. Abdul Kalam's birth place
Rameswaram has been included in Atal Mission for Rejuvenation and Urban
Transformation (AMRUT) for providing basic urban infrastructure.
The announcement was made on the occasion of 84th birth
anniversary of Dr. Kalam at a programme organised at DRDO.
Rameswaram is the 498th to be included in the Mission. With
the addition of Rameswaram, Tamil Nadu would have 32 cities and towns under
Atal Mission.
SC declared National
Judicial Appointments Commission (NJAC) unconstitutional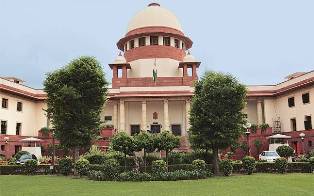 The five-judge Constitutional Bench of Supreme Court (SC) in
a collective order on 16 October 2015 ruled that 99th Constitutional Amendment
Act and the National Judicial Appointments Commission (NJAC) Act, 2014 is
unconstitutional and void.
It also upheld the Collegium system that existed before the
NJAC as operative. Collegium System was established by the SC in 1993 for the
appointment of judges to the higher judiciary.
India, Israel signed
10 MoUs to enhance bilateral cooperation
India and Israel on 15 October 2015 inked ten Memoranda of
Understandings (MoUs) in various fields. The MoUs were signed as part of the
President Pranab Mukherjee's state visit to Israel.
Mukherjee was on a three-day visit to Israel from 13 to 15
October 2015. He visited the country at the invitation of Reuven Rivlin,
President of State of Israel. He is the first ever President of India to visit
Israel.
During the tour to Israel, President Mukherjee was
accompanied by a high level delegation including Thaawar Chand Gehlot, Union
Minister of Social Justice and Empowerment, Members of parliament, senior
officials, senior representatives of our educational and academic institution
and media representatives.
List of
Agreements/MoUs signed during the visit of President to Israel
Protocol amending the Convention and the Protocol for the
Avoidance of Double Taxation and for the Prevention of Fiscal Evasion with
respect to taxes on income and on capital.
Cultural Exchange Programme for the years 2015-2018.
MoU between Jawaharlal Nehru University, New Delhi and
Ben-Gurion University of the Negev.
Agreement of Cooperation between the Hebrew University of
Jerusalem and Indian Institute of Technology, Kharagpur.
MoU for Institutional Collaboration between Indian Institute
of Technology, Kharagpur (IITKGP) and Ben-Gurion University of the Negev, (BGU).
MoU between Jawaharlal Nehru University, New Delhi and
Hebrew University of Jerusalem, Israel.
Framework for Academic Collaboration between the Indian Institute
of Technology Kharagpur and the University of Haifa Haifa, Israel.
MoU between the University of Delhi, Delhi and Ben-Gurion
University of the Negev, (BGU), Beer Sheva, Israel.
Agreement of Cooperation between the Hebrew University of
Jerusalem, Israel and the University of Delhi, India.
MOU between the University of Delhi, India and IDC,
Herzilya, Israel.
Reports
–
International
Religious Freedom Report 2014 released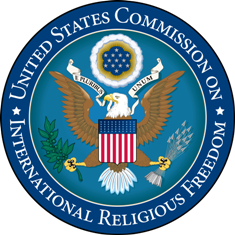 The International Religious Freedom Report 2014 was released
on 14 October 2015 by the US State Department. The Report attempts to give
voice to those oppressed people and to document when and where the universal
human right to religious freedom was violated.
The report comprises almost 200 distinct reports on
countries and territories. It details the actions of Non-State Actors who
committed some of the most egregious human rights abuses and caused significant
damage to the global status of respect for religious freedom.
While the constitution guarantees freedom of religion,
mandates a secular state, it also stipulates that citizens practice their faith
in a way that does not adversely affect public order, morality, and health. Six
out of 29 state governments of India enforced existing anti-conversion laws.
There are operative anti-conversion laws in six of the 29
states: Arunachal Pradesh, Gujarat, Himachal Pradesh, Chhattisgarh, Odisha, and
Madhya Pradesh.
Andhra Pradesh, Chhattisgarh, and Karnataka top the list of
states in which Christians faced incidents of targeted communal violence in
2013. There were as many as 151 incidents of anti-Christian violence, with
Andhra Pradesh registering 41 cases, Chhattisgarh 28, and Karnataka 27.
Appointments
–
M K Surana appointed
new HPCL Chairman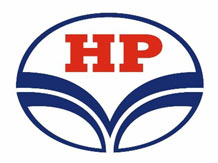 M K Surana will be the new Chairman and Managing Director of
Hindustan Petroleum Corp Ltd (HPCL), India's third largest oil marketing
company.
Government headhunter Public Enterprise Selection Board
(PESB) selected Surana for the top job at HPCL after interviewing a dozen candidates
yesterday.
Surana, 53, is currently the CEO of Prize Petroleum Co Ltd,
the upstream oil exploration arm of HPCL.
He will replace Nishi Vasudeva on her retirement at the end
of March 2016.
PESB in a notification said it interviewed 12 candidates
including HPCL Director (HR) P K Joshi and STC Chairman Khaleel Rahim.
Days
–
World Food Day
observed with the theme Social Protection and Agriculture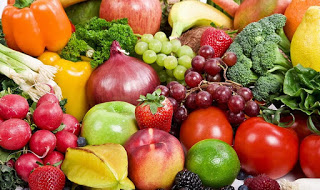 World Food Day (WFD) was observed across the world on 16
October 2015 with the theme Social Protection and Agriculture. The day is
observed with an aim to raise public awareness about hunger challenges and
encourage people worldwide to take action in the fight against hunger.
The theme aims to underline the role social protection plays
in reducing chronic food insecurity and poverty by ensuring direct access to
food or the means to buy food. Social protection is, moreover, a viable
alternative for stimulating agricultural production and local economic
activity.
The theme particularly reflects WFOs (World Farmers
Organisation) intention to highlight important agriculture-related issues,
drawing attention to achievements in rural development and encouraging
agricultural food production.
Awards
& Honors –
Shah Rukh receives
honorary doctorate from Edinburgh University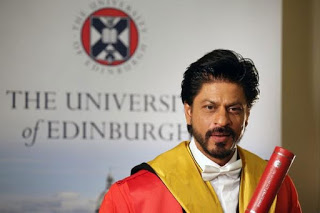 Bollywood superstar Shah Rukh Khan has received an honorary
degree from the University of Edinburgh, Scotland.
Shah Rukh received the degree of Doctor Honoris Causa from
the University Chancellor HRH The Princess Royal in Edinburgh.
The 49-year-old "Chennai Express" star, who has appeared in
more than 80 films, was presented with the degree in recognition of his
outstanding record of philanthropy, altruism and humanitarianism and his global
reach as an actor.
His charitable work includes bringing solar power to rural
villages in India, creating a children's ward at a Mumbai hospital and
supporting relief funds to assist areas devastated by tsunamis.
Sports
–
Indian Lifters Sweep
Team Trophies at Commonwealth Championship
The Indian team ended its campaign in the 2015 Commonwealth
Youth, Junior & Senior weightlifting championships on a high after emerging
triumphant in as many as five categories out of six here.
India bagged the top honours in senior men, senior women,
junior men, junior women and youth girls categories, while finishing runners-up
in the youth boys division.
In the youth boys section, the trophy went to the Sri Lankan
team.
S Sathish Kumar (77kg) was adjudged best lifter in senior
men's category, while S Mirabai Chanu (48kg) emerged as best lifter in senior
women's section.
R V Rahul (85kg, junior men), Pramila Krisani (53kg, junior
women), Mohini Chavan (48kg, youth girls) and Lalu Taku (69kg, youth boys) won
the best lifters' awards in their respective weight categories at the
conclusion of the tournament last night.


Regards
Team ExamPundit
Sponsored

(adsbygoogle = window.adsbygoogle || []).push({});
Books For 2015 Banking/Insurance Exams