Hello and welcome to ExamPundit. Here are the Important Current Affairs Update of 16th November, 2015. These are Important for the upcoming IBPS Clerk 2015 Mains.
Appointments
–
Syed Akbaruddin
appointed as next Permanent Representative of India to UN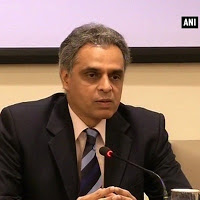 Syed Akbaruddin was on 16 November 2015 appointed as the
next Permanent Representative of India to the United Nations at New York. He
will replace Asoke Kumar Mukerji who assumed the office in April 2013.
In this position, Akbaruddin will head India's diplomatic
mission in the UN and articulates the country's stand on critical issues at the
global forum.
Akbaruddin is 1985 batch officer of Indian Foreign Service
and currently, he is serving as Additional Secretary in the Ministry of
External Affairs.
Vishakha Mulye
appointed as ICICI Bank ED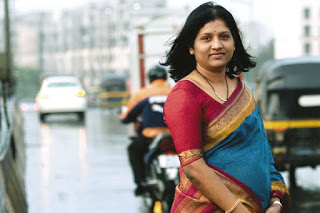 Vishakha Mulye is the new executive director at ICICI Bank.
She will continue to hold her existing position of managing director and chief
executive officer of ICICI Venture for the time-being until a successor has
been found.
ICICI Bank in a statement said she would be appointed subject
to necessary approvals.
A long time ICICI Banker, she was group chief financial
officer at ICICI Bank from 2005-2007, before moving to ICICI Lombard, the
group's general insurance venture. In April 2009, she was appointed as the Managing
Director & CEO of ICICI Venture Funds Management Company
Mulye joined the ICICI Group in 1993 and headed the team
that planned and executed the merger of ICICI and ICICI Bank in 2002. From 2002
to 2005, she was responsible for the Bank's structured finance and global
markets businesses, and its financial institutions relationships. She is
credited with being a key driver and enabler of the debt securitisation market
in India, and with building the Bank's global markets business.
Former IPL COO Sundar
Raman to join as CEO of Reliance Sports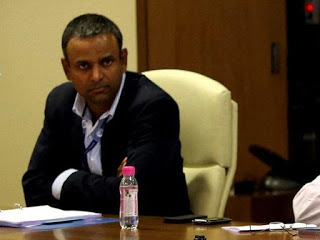 Former Indian Premier League Chief Operating Officer Sundar
Raman will join the Reliance Industries Limited (RIL) as its Chief Executive
Officer – Sports, the company announced on Monday.
Over the course of last few years, RIL has invested in a
variety of sports properties and is now positioned as one of India's leading
sports businesses. RIL is involved in multiple sports (cricket, football,
basketball, tennis, golf) either on its own or through joint ventures.
In addition, the Reliance Foundation has several initiatives
such as basketball and Young Champs.
India
–
Maareech, an Advanced
Torpedo Defence System, handed over to Indian Navy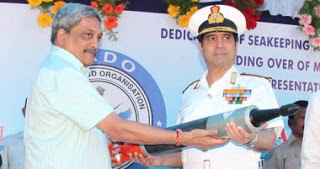 The Defence Minister Manohar Parrikar on 14 November 2015 handed
over the Maareech – Advanced Torpedo Defence System – developed by DRDO to the
Navy Chief Admiral Robin K. Dhowan in Vishakhapatnam.
Highlights of
Maareech
Maareech is a joint project of Naval Physical and
Oceanographic Laboratory (NPOL), Kochi and NSTL, Visakhapatnam.
It is a state-of-the-art indigenous system for torpedo
detection and countermeasures.
The system provides a complete solution to detect and locate
the incoming torpedo and to apply countermeasures to protect naval platform
against torpedo attack.
The system is capable of detecting, confusing, diverting and
decoying the incoming torpedoes.
Two production grade Maareech systems have been developed
and user evaluation trials completed onboard two Indian Navy ships.
Besides, Parrikar also dedicated to the nation the
Seakeeping and Manoeuvring Basin (SMB). It is a one of its kind platform in the
country set up as a joint effort of DRDO and Indian Navy.
First AMRIT outlet
opened at AIIMS Delhi for selling affordable drugs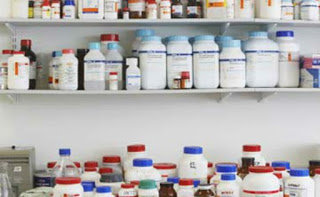 Union Ministry of Health and Family Welfare on 15 November
2015 launched the Affordable Medicines and Reliable Implants for Treatment
(AMRIT) pharmacy outlet at the All India Institute of Medical Sciences (AIIMS)
in New Delhi.
The purpose of the first of its kind outlet is to reduce the
expenditure incurred by patients on treatment of cancer and heart diseases by
50 to 60 percent and has the following features
It is a retail pharmacy outlet that sells drugs and implants
for the two ailments-cancer and heart diseases-at highly discounted rates.
It would be selling 202 cancer and 186 cardio-vascular drugs
and 148 types of cardiac implants at very affordable prices.
It has been floated in a tie-up with government-owned HLL
Lifecare Ltd (HLL).
PRASAD and Swadesh
Darshan schemes of Ministry of Tourism
PRASAD and SWADSH DARSHAN schemes of the Union Ministry of
Tourism were in news in the second week of November 2015.
The two initiatives, along with Zonal Cultural Centres
(ZCCs), were launched to achieve 1 per cent share of international tourist
arrivals by 2016-17 from the present 0.68 per cent.
Both the schemes are under implementation in mission mode
and aimed at developing world-class tourism related infrastructure.
Features of PRASAD
Its objective is to augment religious and spiritual tourism
in the country as India is a land of many religions like Hinduism, Buddhism,
Sikhism, Jainism and Sufism.
As part of mission strategy, religious destinations that
have potential to be show-cased as world-class tourism products are identified
and infrastructure is developed on a priority basis.
In the initial phase, 12 cities, that are part of HRIDAY
scheme, namely Amritsar, Ajmer, Amaravati, Dwaraka, Gaya, Kanchipuram,
Kedarnath, Kamakhya, Mathura, Puri, Varanasi and Vellankani have been
identified for development.
Features of Swadsh
Darshan
As part of the scheme, theme based tourism circuits are
identified for infrastructure development across the country.
Theme Based Tourist Circuit (TBTC) is defined as a tourist
circuit around specific themes such as religion, culture, ethnicity, niche,
etc.
A TBTC could be confined to a state or could be a regional
circuit covering more than a state or union territory (UT).
India, Bangladesh
signed SOP to operationalise Agreement on Coastal Shipping
India and Bangladesh on 15 November 2015 signed the Standard
Operating Procedure (SOP) in New Delhi, to operationalise the "Agreement on
Coastal Shipping". The two nations inked the agreement on 6 June 2015 during
the visit of Prime Minster Narendra Modi to Bangladesh.
The SOP will pave the way to promote coastal shipping
between India and Bangladesh and would enhance bilateral trade between the two
countries by bringing down the cost of transportation of EXIM cargo.
The SOP contains provisions which stipulate that India and
Bangladesh shall render same treatment to the other country's vessels as it
would have done to its national vessels used in international sea
transportation.
Shipwright School
Commissioned as INS Vishwakarma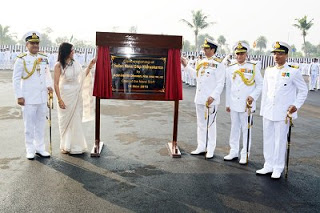 The Shipwright School, a premier technical establishment,
was on 14 November 2015 commissioned as Indian Naval Ship (INS) Vishwakarma by
Admiral RK Dhowan, Chief of the Naval Staff at Visakhapatnam.
Shipwright School is an alma-mater for Naval Architect
Officers, Shipwright Officers and Shipwright Sailors of the Indian Navy.
The commissioning of INS Vishwakarma is expected to enhance
Indian Navy's in-house design and maintenance capabilities. This will help
transform the Indian Navy to a designer's and builder's Navy in keeping with
the Make in India vision.
World
–
Ford tested
driverless cars using LiDAR technology
Ford Motor Company on 15 November 2015 announced that it
tested driverless cars in Mcity, a 32-acre testing area designed by the
University of Michigan, using LiDAR technology.
With this, Ford has joined Californian tech giants Google,
Apple and Tesla that are developing autonomous cars using using the technology.
Lidar or LiDAR or LADAR, blend of Light and Radar, is a
remote sensing technology that measures distance by illuminating a target with
a laser and analyzing the reflected light.
The technology is popularly used in Agriculture (to assess
crop health and terrain mapping), conservation, remote sensing and meteorology,
surveying, military, mining, transport, etc.
Days
–
International Day for
Tolerance observed across the world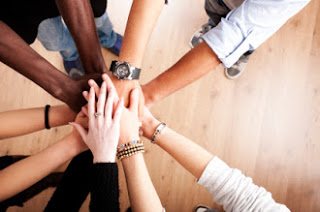 The International Day for Tolerance was observed globally on
16 November 2015 with an aim to educate people about the need for tolerance in
society and help them understand the negative effects of intolerance.
In 1996, the United Nations General Assembly (UNGA) by its
resolution 51/95 invited UN Member States to observe the International Day for
Tolerance on 16 November, with activities directed towards both educational
establishments and the wider public.
Sports
–
Xuerui Li defeated
Saina Nehwal to clinch Women's Singles title at China Open Superseries
Chinese shuttler Xuerui Li on 15 November 2015 won the
700000 US dollar Women's Singles final of China Open Superseries Premier
Badminton tournament. In the final played at Fuzhou, Li defeated India's ace
shuttler Saina Nehwal 21-12, 21-15.
The top seed and defending champion Saina and Li, the
reigning Olympic champion, have met 12 times against each other. Saina has won
just 2 of those games. This was Saina's fifth final of the year 2015.
IAAF provisionally
suspended Russia from World Track and Field Events
Russia on 13 November 2015 was provisionally suspended from
track and field events by International Association of Athletics Federations
(IAAF) due to doping allegations against the country's athletes, coaches,
trainers, doctors and officials.
The IAAF's council members voted 22-1 in favour of Russia
being banned from the events.
The ban will keep Russian athletes out of all sanctioned
international track and field events worldwide. It could also affect the
country's preparations of 2016 Summer Olympics to be held in Rio de Janeiro,
Brazil.
Obituaries
–
Veteran actor Saeed
Jaffrey passed away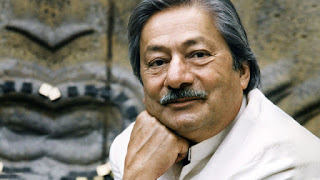 Veteran Bollywood actor Saeed Jaffrey passed away on 15
November 2015 due to age-related ailments. He was 86.
Jaffrey appeared in numerous Indian and British movies,
including Gandhi, Ram Teri Ganga Maili, A Passage to India, Chashme Buddoor, My
Beautiful Laundrette and many more. He also starred in critically acclaimed
movie Shatranj ke Khiladi directed by Satyajit Ray.
The legendary actor also appeared regularly on the British
soap operas, including Gangsters, The Jewel in the Crown, Common as Muck and
Coronation Street in which he appeared as Ravi Desai.
Children's book
writer Kamala Laxman dead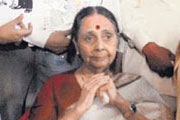 A well-known author of children's books, Kamala Laxman,
passed away in Pune on 14 November 2015 due to old age issues. She was 90.
Widow of legendary cartoonist R.K. Laxman, Kamala was
commissioned by the India Book House in the 1970s to write stories for
children, such as Thama and His Missing Mother and tales of Tenali Raman. The
Tenali Raman stories penned by her were later memorably serialised into 13 and
telecast on Doordarshan.


Regards
Team ExamPundit
Sponsored

(adsbygoogle = window.adsbygoogle || []).push({});
Books For 2015 Banking/Insurance Exams