Hello and welcome to ExamPundit. Here are the Important Current Affairs of 16th December, 2015. These are very Important for the upcoming IBPS Clerk Mains and LIC AAO 2016 as well as Syndicate Bank Manipal 2016 exam.
Finance/Industry
–
RBI Accountable to
Disclose Information Under RTI Act: SC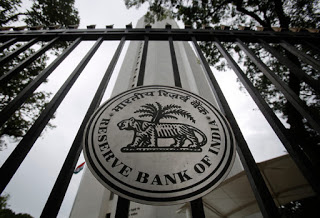 The Supreme Court today held that RBI should take rigid
action against those banks and financial institutions which have been indulging
in "disreputable business practices" and said it cannot withhold
information on defaulters and other issues covered under the RTI Act.
"We have surmised that many financial institutions have
resorted to such acts which are neither clean nor transparent. The RBI in
association with them has been trying to cover up their acts from public
scrutiny. It is the responsibility of the RBI to take rigid action against
those banks which have been practicing disreputable business practices," a
bench comprising Justices M Y Eqbal and C Nagappan said.
The apex court clarified that Reserve Bank of India (RBI)
cannot withhold information under the "guise" of confidence or trust
with financial institutions and is accountable to provide information sought by
general public.
"RBI and the Banks have sidestepped the general
public's demand to give the requisite information on the pretext of 'Fiduciary
relationship' and 'Economic Interest'. This attitude of the RBI will only
attract more suspicion and disbelief in them. RBI as a regulatory authority
should work to make the Banks accountable to their actions.
"Furthermore, the RTI Act under Section 2(f) clearly
provides that the inspection reports, documents etc fall under the purview of
'Information' which is obtained by the public authority (RBI) from a private
body," the bench said.
Union Ministry of
Finance raised monetary limit for filing appeals in Courts
The Union Ministry of Finance on 15 December 2015 raised the
monetary limit for filing appeals to 10 lakh rupees in Income Tax Appellate
Tribunal (ITAT) and 20 lakh rupees in High Courts. With this, the ministry
seeks to reduce tax litigation by about 50 percent.
The Ministry also decided to withdraw appeals filed by I-T
department in ITAT and High Courts for cases involving tax effect of below the
new monetary limit. There are 75000 such cases pending in ITAT and HC.
However, he added the cases involving substantive question
of law would be pursued irrespective of the monetary limit.
World Bank approved
1.5 billion US dollar loan to support Clean India Campaign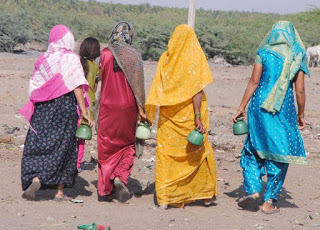 The World Bank on 15 December 2015 approved a 1.5 billion US
dollar loan for the ambitious Clean India Campaign (Swachh Bharat Mission). The
loan was granted to support the government in its efforts to ensure all
citizens in rural areas have access to improved sanitation and end the practice
of open defecation by 2019.
The loan will be used for Swachh Bharat Mission (SBM)
Support Operation Project.
Highlights of the
1.5 billion US dollar World Bank program for SBM
The project will promote behaviour change among rural
communities and help accelerate results in India's states by giving them
performance-based incentives.
A national sample-survey of rural sanitation will be
conducted every year by independent third-party agencies.
Based on the survey findings, the World Bank will release
funds to the Government of India. The
Union Government will in turn pass on the funds to the states, based on their
performance on certain parameters every year.
TCS bags multi-million
dollar deal from Lufthansa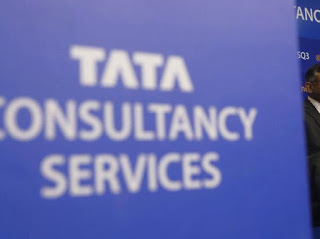 The country's largest software exporter TCS has been chosen
by German aviation major Deutsche Lufthansa AG to set up a test factory to
support its IT transformation initiative in a "multi-million dollar" deal.
TCS will provide testing services and help improve the
quality of services of Lufthansa's technology operations, the Tata Group
company said in a statement.
It will pioneer and manage the enterprise testing services
by setting up a test factory model across Lufthansa to streamline and
standardise their testing processes, reduce capital expenditure and implement
next generation services.
RIL-ONGC gas row:
Govt sets up A P Shah Judicial commission to probe dispute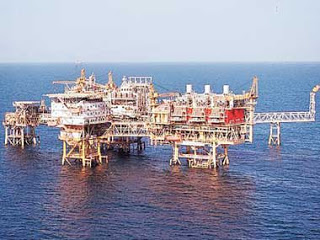 The government has set up a judicial commission headed by
former Chief Justice of Delhi High Court Ajit Prakash Shah to look into the
findings of the international consultant DeGolyer & MacNaughton in the gas
dispute between Reliance Industries (RIL) and state-owned Oil and Natural Gas
Corporation (ONGC).
The consultant had said 11 billion cubic meter (bcm) of gas
may have flown from ONGC's Godavari PML and KG-D5 blocks to RIL's KG-D6 block
in the Krishna Godavari basin off the Andhra coast.
While D&M did not delve into the aspect of financial
value of the gas migration, the volume of gas belonging to ONGC works out to
around $1.7 billion (Rs 11,300 crore at current exchange rate) at a gas price
of $4.2 per million british thermal units (mmbtu).
Snapdeal launched
mobile website in Hindi, Telugu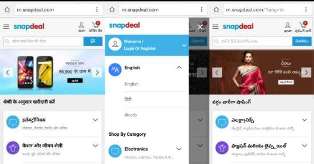 Online marketplace Snapdeal.com on 15 December 2015 launched
its mobile website in Hindi and Telugu language. With this platform, Snapdeal
will now cater to 270 million users in India.
The multilingual platform will be made available to users on
the mobile website only. This platform goes hand in hand with Snaplite
platform, which allows users to access the mobile website in areas where
internet connectivity is poor. Snaplite is Snapdeal's website for mobile
browser.
Based on the experience and customer feedback, the company
will plan to roll the multilingual platform to other platforms such as the
mobile app as well as its desktop website.
India
–
ISRO' PSLV-C29
successfully launched 6 Singapore satellites into space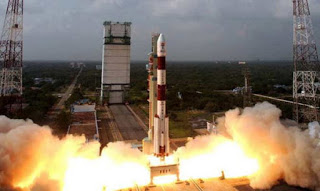 Indian Space Research Organisation (ISRO) on 16 December
2015 successfully launched 6 satellites of Singapore into Space. The satellites
were launched using the Polar Satellite Launch Vehicle (PSLV) C29 from the
first launch pad of the Satish Dhawan Space Centre (SDSC) at Sriharikotta in
Andhra Pradesh.
Details of the
launch
TeLEOS-One: It is the major payload and is a remote sensing
satellite weighing 400 kg. It's mission life is of five years and It can be put
to use for disaster monitoring and urban planning for the city state.
Along with TeLEOS-1, the five co-passenger satellites
launched are VELOX-CI (123 kg) micro-satellite; VELOX-II (13 kg) 6U-Cubesat
technology demonstrator; Athenoxat-1, a technology demonstrator nano-satellite;
Kent Ridge-1 (78 kg), a micro-satellite; and Galassia (3.4 kg ) 2U-Cubesat.
While the Velox-C1 and Kent Ridge-1 are the microsatellites,
the remaining four are macro satellites.
SC banned
registration of new diesel SUVs, luxury cars in Delhi till 31 March 2016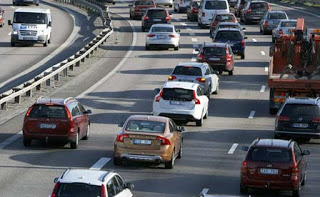 The Supreme Court (SC) on 16 December 2015 banned the
registration of all diesel SUVs and luxury cars with engine capacity of 2000 cc
or more in Delhi-National Capital Region (NCR) region till 31 March 2016. The
landmark ruling was aimed at curbing the alarming pollution level in Delhi.
Highlights of the
Ruling
All trucks not bound for the Delhi-NCR region must be
diverted away to National Highway 8.
Those carrying goods for Delhi will have to shell out a
steep environment compensation charge (ECC) that is 2600 rupees for big trucks
and 1400 rupees for light commercial vehicles.
It also asked all the private cabs operating in the city to
ply through Compressed Natural Gas or CNG by 1 March 2016.
Days
–
Vijay Diwas observed
across the country to commemorate India's victory in 1971 war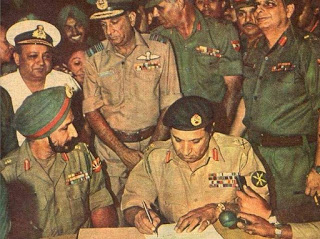 Vijay Diwas was observed across the country on 16 December
2015. On this day, nation remembers martyrs, who laid down their lives during
Indo-Pak War of 1971.
On this occasion, Defence Minister Manohar Parrikar, Army
Chief D S Suhag, Navy Chief R K Dhowan and Air Chief Arup Raha remembered
martyrs and paid tributes at Amar Jawan Jyoti in New Delhi.
On 16 December 1971, General Amir Abdullah Khan Niazi, Chief
of Pakistan forces along with 93000 troops had surrendered unconditionally to the
allied forces after the defeat of Pakistan in the war.
Sports
–
Shiva, Mandeep among
four boxers to receive IOC Olympic scholarships
Four Indian boxers, namely Shiva Thapa, Mandeep Jangra,
Gaurav Bidhuri and Sumit Sangwan on 15 December 2015 were selected by the
International Olympics Committee (IOC) for a scholarship.
Under the scholarship, the boxers will get a sum of 800 US
dollars (about 53 thousand rupees) every month till August 2016, provided they
qualify for the Olympic Games. The will also get an additional 5000 US Dollars
(about 3 lakh 34 thousand rupees) to cover their transportation cost for
participation in the Olympic qualifying events.
Shiv Thapa is a World Championships' bronze-medalist in 56
kilogram segment and Mandeep Jangra is a Commonwealth Games silver-medalist in
69 kilogram segment.
Coal India to sponsor
Hockey India League in 2016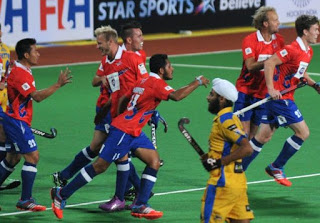 The state-owned Coal India has become the title-sponsor for
the next three editions of the Hockey India League beginning 2016. Promoted by
Hockey India, the IPL-styled HIL had three editions in the past beginning 2013.
The tournament had six franchises teams from Delhi, Uttar
Pradesh, Mumbai, Ranchi, Odisha and Punjab. Except Delhi and Punjab, the rest
of the teams are from coal-bearing States.
According to a CIL release, the company sealed a deal with
Hockey India to sponsor the 2016 edition of the league at a total consideration
of Rs. 14.73 crore. This includes Rs. 13 crore sponsorship fee. The rest will
go to prize money for best goal of the match, most valuable player and others.
The sponsorship fee will increase to Rs. 14 crore and Rs. 15
crore respectively for 2017 and 2018. Star Sports has broadcast rights for the
tournament.
Indexes
–
Green Peace India
released report on National Air Quality Index of 17 cities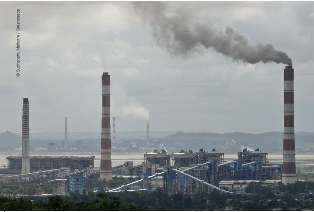 Green Peace India on 15 December 2015 released a report on
National Air Quality Index (NAQI) of 17 cities. The report is the first
analysis of air pollution levels in Indian cities carried out by Green Peace
using the NAQI system.
As per the report, Delhi was listed as the most polluted
city in the world, while 13 Indian cities were figured in the list of 20 most
polluted cities on the planet. The 13 cities were among the 17 countries
surveyed by the Green Peace.
The report is in addition to a World Health Organisation
(WHO) report that estimated that outdoor air pollution caused 3.7 million
deaths worldwide in 2012.
Delhi was most polluted followed by Patna.
Appointments
–
Supreme Court
appointed Virendra Singh as Lokayukta of Uttar Pradesh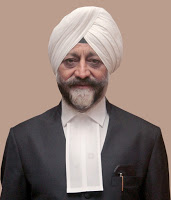 The Supreme Court on 16 December 2015 appointed a retired
judge Justice Virendra Singh as Uttar Pradesh's Lokayukta or anti-corruption
ombudsman. A bench of Justice Ranjan Gogoi and Justice NV Ramana examined a
list of five nominees and ordered for the appointment right away.
It is the first time that the apex court exercised its
powers to appoint a Lokayutka, after repeated orders to the state that it must
appoint a new person in the position.
The Uttar Pradesh Government had given the present Lokayukta, Justice NK
Mehrotra, multiple extensions, after his term ended more than a year ago.


Regards
Team ExamPundit
Sponsored

(adsbygoogle = window.adsbygoogle || []).push({});
Books For 2015 Banking/Insurance Exams