Hello and welcome to ExamPundit. Here are the important Current Affairs of 16th Apri, 2015.
Banking
–
RBI allows differential interest rate
on deposits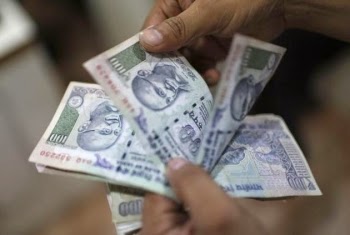 Banks may
soon pay you more interest if you deposit above ₹15 lakh in a fixed deposit without
premature withdrawal.
The Reserve
Bank of India on Thursday said banks will have the discretion to offer
differential interest rates based on whether the term deposits are with or
without premature-withdrawal facility.
While all
term deposits of individuals (held singly or jointly) of ₹15 lakh and below should necessarily
have premature withdrawal facility, the RBI said for all term deposits above
this amount banks can now offer 'the
without premature withdrawal'
option.
So far, banks
could quote differential rates of interest for deposits of the same maturity on
bulk deposits of ₹1 crore and above. In its latest notification on interest rate on
deposits, the RBI said banks should disclose in advance the schedule of
interest rates payable on deposits —
all deposits mobilised by banks should be strictly in conformity with the
published schedule.
Banks should
have a board-approved policy with regard to interest rates on deposits,
including those with differential rates of interest. And, they should ensure
that the interest rates offered are reasonable, consistent, transparent and
available for supervisory review/scrutiny as and when required.
RBL Bank tees off India's first credit
card for golf lovers
RBL Bank
(formerly Ratnakar Bank) has launched India's first golf-centric credit card.
The card — based on the premium MasterCard World platform — has been launched
in association with the Indian Golf Union (IGU).
Targeted at
golf enthusiasts, the RBL IGU NHS Golf World card automatically enrols clients
to the National Handicap Service (NHS) of the IGU with the additional benefit
of earning a cash-back amount equivalent to the NHS yearly membership fee.
The card will
be free for life for customers and offers a host of golfing privileges such as
discounted golf accessories, complimentary golf access and hole-in-one celebration
bonuses, among others.
Customers
will have access to 11 premier golf courses across the country, a 50 per cent
discount on green fees and free golf lessons.
RBI to launch Rs. 10 coins on
centenary of Gandhi's return from SA
The Reserve
Bank will launch Rs. 10 coins to commemorate the centenary of return of Mahatma
Gandhi to India from South Africa.
"The
Government of India has minted the coins which the Reserve Bank of India will
shortly put into circulation," it said in a notification.
The existing
coins in this denomination shall also continue to be legal tender, it added.
Business
MoUs & Deals –
NCDEX signs MoU with GIFT City for
global commodity, derivatives exchange
National
Commodity and Derivatives Exchange (NCDEX) on Thursday announced a tie up with
Gujarat International Finance Tec City (GIFT City) here for setting up an
International Commodity and Derivatives Exchange
NCDEX said it
intends to establish this exchange in GIFT SEZ area, a multi-services Special
Economic Zone (SEZ) being developed as India's first International Financial
Services Centre (IFSC) by GIFT SEZ Ltd. a wholly-owned subsidiary of GIFT
Company Ltd (GIFTCL).
On Thursday,
GIFT SEZ and NCDEX signed a Memorandum of Understanding (MoU) here for
developing the exchange to provide electronic platform for facilitating
trading, clearing and settlement of securities, commodities, interest rates,
currencies, other classes of assets and derivatives by international investors,
subject to necessary approvals and operating guidelines for IFSC.
India
–
India successfully test-fired Agni III
ballistic missile from Wheelar Island
The
Surface-to-Surface Agni III ballistic missile was successfully test-fired on 16
April 2015 from the Wheelar Isalnd off the Odisha coast in the Bay of Bengal.
Although the
missile has a strike range of more than 3000 km, in the present test-fire, it
was tested for a lesser range.
The test-fire
was conducted from a mobile launcher by the Strategic Force Command (SFC) with
the logistic support from the Defence Research and Development Organisation
(DRDO).
SFC is a part
of India's Nuclear Command Authority (NCA) which is responsible for the
management and administration of the country's tactical and strategic nuclear
weapons stockpile.
The
Surface-to-Surface nuclear capable intermediate-range ballistic missile can hit
targets in the range of 3000 km.
Navy to launch indigenous, stealth
destroyer Vishakhapatnam (Project 15 B)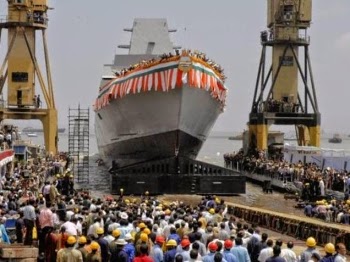 The first,
mostly indigenously built ship of a follow-up project of the Kolkata class
warships is ready to be put to the sea, officials said on Thursday.
The ship,
named Visakhapatnam (Project 15 B), a stealth destroyer, is 65 per cent
indigenous and has a number of weapon systems which have been made at home.
This is the
first time virtual designing and 3D modelling have been used largely to design
a warship. This ship will be a stepping stone for handling larger warships in
future.
Vishakhapatnam,
a 7,300-tonne destroyer is the first of four ships that India is making under
Project 15 B, a follow-up of Kolkata class of warships.
Navy
officials said the ship is likely to be inducted in the Indian Navy by 2018.
India, Belarus agreed to enhance bilateral
ties
India and
Belarus on 15 April 2015 agreed to enhance their bilateral ties especially in the
field of trade and economy.
The agreement
was reached during the meeting of Foreign Affairs of the Republic of Belarus
Vladimir Makei with External Affairs Minister Sushma Swaraj in New Delhi. He
also met with President Pranab Mukherjee.
Makei was on
a three-day official visit to India from 14 April to 16 April 2015 on the
invitation of Swaraj.
The two
nations discussed regional and international issues of mutual interests
Discussion on
bilateral issues including high level political engagement, trade and
investment, science and technology, defence, energy and culture were held
The two
Ministers agreed to work together to further enhance these relations
World
–
Jamal Benomar, United Nations peace
envoy to Yemen, resigned
United
Nations (UN) peace envoy to Yemen Jamal Benomar resigned on 16 April 2015. He
was serving as UN Secretary General Ban Ki-moon's special envoy for Yemen since
2012.
He joined UN
in 1994, serving various UN entities, including the United Nations Development
Programme (UNDP), the Office of the UN High Commissioner for Human Rights
(OHCHR) and the UN Department of Political Affairs (DPA).
His
resignation comes at a time when the fighting in the region has escalated after
a Saudi-led coalition launched an air war on 26 March 2015 to stop the advance
by the Shiite Houthis.
NASA spacecraft beams back its first
colour image of Pluto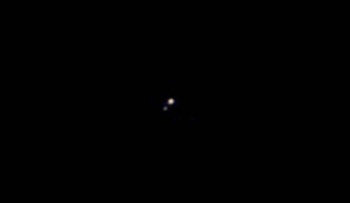 NASA's New
Horizons spacecraft has sent back its first colour image of the dwarf planet
Pluto and its largest moon Charon, after more than nine years of travelling
through the solar system.
The new
photo, taken on April 9 from a distance of about 115 million kilometres, is
already providing insights about Pluto and Charon, as well as suggestions of
the science to come when New Horizons flies by the Pluto system on July 14,
NASA said.
New Horizons,
which launched in January 2006, will be one of five spacecraft to visit the
outer edges of the solar system, following in the footsteps of NASA's Pioneer
10 and 11 and Voyager 1 and 2 probes.
Obama Writes Profile for Modi in
TIME's Most Influential List
In a sign of
warm personal friendship, US President Barack Obama has written a profile for
Prime Minister Narendra Modi for TIME Magazine as it named the Indian leader
among the 100 most influential people in the world.
In the
profile titled 'India's reformer-in-chief', Obama has described Modi's life
story "from poverty to Prime Minister" as one that reflects the
dynamism and potential of India's rise.
"Like India, he transcends the
ancient and the modern—a devotee of yoga who connects with Indian citizens on
Twitter and imagines a 'digital India'," the US President wrote.
Obama
recalled Modi's visit to Washington last year when both the leaders visited the
memorial to Dr Martin Luther King Junior, an American civil rights activist.
Pakistan, Russia to Hold First-Ever
Joint Military Exercises
Pakistan and
Russia have agreed to hold first-ever joint military exercises as part of their
enhanced defence cooperation, in a sign of increasing bonhomie between the Cold
War-era adversaries.
The agreement
was reached during a meeting in Moscow between Pakistan Defence Minister
Khawaja Asif and his Russian counterpart Sergei Shoigu, Express Tribune reported.
Pakistan and
Russia last year signed a military cooperation agreement to deepen their
defence ties and vowed to translate their relationship in "tangible"
terms during the first-ever visit of a Russian defence minister in 45 years.
Russian
Defence Minister Shoigu's visit last November to Pakistan came at a very
critical juncture as US-led NATO forces drawdown from Afghanistan.
Award
& Honors –
Chemical scientists Susanta Lahiri and
Kattesh V Katti received Hevesy Medal Award 2015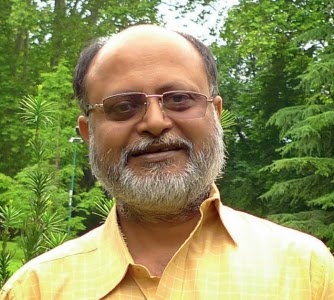 Professors
Susanta Lahiri and Kattesh V. Katti received Hevesy Medal Award 2015 for their
outstanding contributions in the fields of radio and nuclear chemistry.
The awards
were presented to them on 12 April 2015 at the Tenth International Conference
on Methods and Applications of Radio-analytical Chemistry held in USA.
Susanta
Lahiri is a Professor at Chemical Sciences Division, Saha Institute of Nuclear
Physics in Kolkata. He won the award for his contributions to heavy ion induced
radioisotope production, converter targets, green chemistry and tracer packet
technique. He is also credited with co-creating Ununseptium chemical element
(atomic number 117) in collaboration with other national and international
scientists.
Kattesh V.
Katti is a professor at the Cedntre for Radiological Research, University of
Missouri in Columbia, the US. His research interests in the domain of Nano
Science and Technology include exploring chemical, biophysical, magnetic and
photo physical properties, which are unique to specific nanoparticulates,
toward the design and development of sophisticated diagnostic and therapeutic
agents.
The Hevesy
Medal Award 2014 was presented to Heino Nitsche of University of California in
recognition of his international contributions to heavy element chemistry and
actinide environmental chemistry.
Sports
–
Asia Cup 2016 to be played in T20
format
Asia Cup 2016
is set to undergo a radical change and will be a Twenty20 competition instead
of the 50-over game, outgoing Asian Cricket Council (ACC) chief executive Syed
Ashraful Haq revealed on Thursday.
Ashraful said
that not only would the tournament continue every two years, it would be
revamped to include more Associate nations and mirror the World Cup format.
He added the
2016 edition would be held early next year as a prelude to the World Twenty20,
which will be held in India from March 11 to April 3, according to an exclusive
report cricket.com.au.
The
tournament would then revert to a 50-over tournament in 2018 ahead of the 2019
World Cup in England and be played as a T20 competition again in 2020.
Sachin Tendulkar elected as member of
Laureus Sports Academy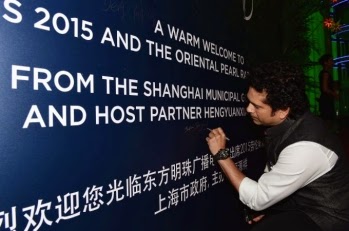 Indian
batting legend Sachin Tendulkar on 15 April 2015 was elected as member of
prestigious Laureus Sports Academy. He was named as member at the 16th Laureus
World Sports Awards ceremony in Shanghai, China.
He was
elected along with retired Chinese professional basketball player Yao Ming.
With this, the total number of members of Laureus Sports Academy reached 52.
Kapil Dev and
Rahul Dravid are the other Indian cricketers to have received this recognition.
Besides,
former FC Barcelona and Spain star Carles Puyol was named as the Laureus Ambassador.
The Laureus
World Sports Academy is a unique association of 52 of the greatest living
sporting legends, under the chairmanship of Edwin Moses. The Academy Members
act as global ambassadors for Laureus, volunteering their time to support the
work of the Foundation.
Laureus World Sports Awards for the
year 2015 conferred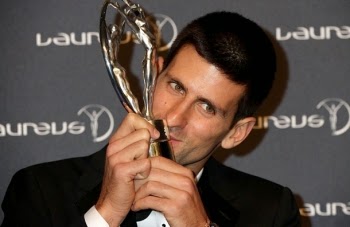 The Laureus
World Sports Awards for the year 2015 were given in seven categories on 15
April 2015 at Shanghai in China. Ace tennis star Novak Djokovic of Serbia and
sprinter Genzebe Dibaba of Ethiopia were named as the Laureus World Sportsman
and Sportswoman of the 2015 respectively.
List of Laureus World Sports Awards
2015
Laureus World Sportsman of the Year: Novak Djokovic, the Serbian tennis
star
Laureus World Sportswoman of the Year: Genzebe Dibaba, the Ethiopian
sprinter
Laureus World Team of the Year: Germany Men's Football Team
Laureus World Comeback of the Year: Schalk Burger of South Africa, who
fought through life-threatening meningitis to win back his place in the
Springboks rugby team
Laureus World Sportsperson of the Year
with a Disability:
Tatyana McFadden, the wheelchair racer
Laureus World Action Sportsperson of
the Year: Alan
Eustace, he holds the world record for the highest-altitude free fall jump


Regards
Team ExamPundit
Sponsored

(adsbygoogle = window.adsbygoogle || []).push({});
Books For 2015 Banking/Insurance Exams