Hello and welcome to ExamPundit. Here are the Important Current Affairs of 15th September, 2015. These are Important for the upcoming IBPS PO V Exam.
Finance/RBI
–
RBI, Nepal Rastra
Bank ink pact for supervisory information exchange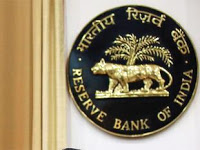 Reserve Bank today inked an agreement with Nepal Rastra Bank
on exchange of supervisory information.
The Reserve Bank of India, today, signed the Memorandum of
Understanding (MoU) on 'Supervisory Cooperation and Exchange of Supervisory
Information' with the Nepal Rastra Bank(NRB), RBI said in a statement.
The MoU was signed by Nepal Rastra Bank's Executive Director
Narayan Prasad Paudel and RBI's Executive Director Meena Hemchandra at the
central office of Reserve Bank here.
RBI has entered into Memorandam of Understanding, Letter for
Supervisory Co-operation and Statement of Co-operation with supervisors of a
few countries to promote greater co-operation and share supervisory
information, the statement further said.
SBI Card Launches
SimplyCLICK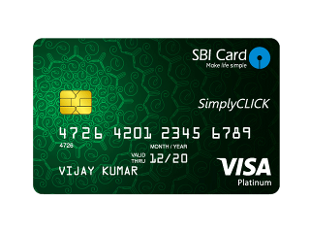 SBI Card, one of India's leading credit card issuers, today
announced a strategic partnership with 7 of India's biggest e-commerce players
for its newest offering, the SimplyCLICK SBI Card.
The collaboration is with the leading players in the
e-commerce industry – Amazon India, BookMyShow, Cleartrip, FabFurnish, Food
Panda, LensKart and Ola Cabs – all front runners in their respective
categories.
This latest offering from SBI Card is a tailor made credit
card for the generation that is always online and comes with many features to
ensure the best and most productive online shopping experience for the
consumers.
The SimplyCLICK SBI Card is the country's 1st ever credit
card that focuses on online shopping across diverse categories.
The e-commerce sector in India is growing at an exponential
pace as more and more Indians are experiencing online shopping owing to
ecosystem enablers such as the ease of shopping, availability of multiple
payment options and deals offered by e-commerce players. With this new product,
SBI Card is poised to leverage the popularity of online shopping and e-commerce
in India.
Snapdeal and
FreeCharge launch new mobile wallet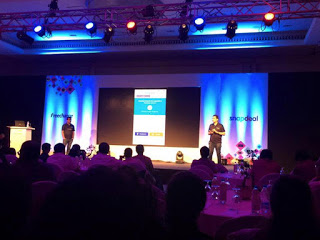 When ecommerce marketplace Snapdeal acquired mobile top-up
site c in April – the biggest acquisition in India to date – the promise was to
build a digital commerce ecosystem. An important piece of that jigsaw fell into
place today with the launch of a new mobile wallet by Snapdeal and FreeCharge
jointly.
FreeCharge has partnered with Yes Bank and payment bank
licensee Fino PayTech to launch the service, which will go live in a few weeks.
The company claims that its wallet is able to reduce checkout times to under 10
seconds.
FreeCharge has been doing hundreds of thousands of mobile
top-up transactions a day, mostly with credit or debit cards.
Snapdeal also has tens of millions of mobile buyers active
on its app. Between them, they have 87 million registered users, who will get
app upgrades to be able to use the new wallet without any need for additional
downloads.
Suvidhaa acquires
mobile PoS platform AasaanPay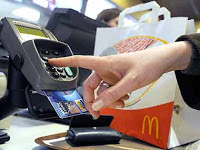 Suvidhaa Infoserve, India's largest payment management
company, announced that it had acquired a mobile point of sale device, along
with its intellectual property rights, on Tuesday.
AasaanPay, developed by IIT-Hyderabad dropouts: Sainath
Gupta, Pruthvi Sabbu and Shashank Sahni, is a device that can be plugged into a
mobile phone, which can then be used for credit or debit card transactions.
Suvidhaa, Axis Bank's banking correspondent, will now be
able to use this technology to facilitate transactions without a bulky
expensive machine and unreliable internet networks.
RBI recently enhanced the cash at PoS transaction limit to
Rs 2,000 for rural areas. Suvidhaa received angel funding by Shapoorji Pallonji
Mistry and subsequently VC funding from NVP (USA), Reliance Capital, IFC (World
Bank Group) and Mitsui & Co.
Report titled
Assessment of State Implementation of Business Reforms released
A report titled Assessment of State Implementation of
Business Reforms was released on 14 September 2015.
The report captures the findings of an assessment conducted
jointly by the Department of Industrial Policy and Promotion (DIPP), the World
Bank Group and KPMG as the knowledge partner, the Confederation of Indian
Industry and the Federation of Indian Chambers of Commerce and Industry.
The assessment, the first of its kind, was conducted to take
stock of reforms implemented by states in the period January to June 2015 based
on the 98-point action plan for business reforms agreed between DIPP and State
and Union Territory governments in December 2014.
Andhra Pradesh, Chhattisgarh, Gujarat, Jharkhand, Madhya
Pradesh, Odisha and Rajasthan have implemented over 50 percent of the 98 point
action plan business reforms studied in the assessment.
Gujarat took the top position in a list that ranked states
on the ease of doing business.
Karnataka, Maharashtra and Uttar Pradesh are also among the
top 10 states in the assessment.
No state has implemented 75 per cent or more of the proposed
reforms.
Punjab leads in the area of Setting up a Business, as it
features an online single window system for registrations and licenses that
cover most of the regulatory services in the country. Andhra Pradesh and Chhattisgarh have also
made significant progress in this area.
India
–
India-Maldives joint
military training Exercise EKUVERIN 2015 held in Kerala
India-Maldives joint military training Exercise EKUVERIN
2015 was held at the Pangode Military Station in Trivandrum, Kerala. It was
held for fifteen days between 31 Aug and 13 Sep 2015.
The exercise saw the participation of the Indian Army and
the Maldives National Defence Forces.
In total 90 soldiers took part in it, 45 each.
It was the sixth edition of the bilateral annual exercise
started in 2009 in Belgaum, Karnataka.
Exercise EKUVERIN is alternatively held in India and
Maldives with the aim of enhancing military cooperation and interoperability
between the two countries and increased understanding between both armies.
Union Government
formed Mihir Shah Committee on restructuring water agencies
The Union Ministry of Water Resources on 11 September 2015
constituted a seven-member committee to advise it on restructuring the Central
Water Commission (CWC) and the Central Ground Water Board (CGWB).
The expert committee will be headed by former Planning
Commission member Mihir Shah.
The committee was mandated to suggest ways for optimal
development of water resources in the country.
In doing so, the committee will undertake elaborate mapping
exercise as part of river basin planning that will include mapping and characterizing
of aquifiers.
Days
–
National Engineer's
Day celebrated on 15th September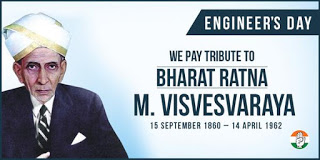 Engineers play an important role in the making of a nation.
In India, Engineers Day is marked on the birth anniversary of the most beloved
engineer, India has ever produced Sir Mokshagundam Visvesvaraya.
The 48th Engineers' Day is being celebrated with the theme
of "Engineering Challenges for Knowledge Era".
Visvesvaraya, who was a proud recipient of India's highest
civilian award Bharat Ratna in 1955, was born on Sept 15, 1860. He is best
known for his cutting edge research, innovation and hard work.
He also designed the Khadakwasla Dam near Pune, Tigra Dam in
Gwalior and handled several projects across the country.
Born in Muddenahalli village (40 kms away from Mysore), Sir
M Visvesvaraya did his primary schooling in Chikballapur and attended high
school in Bangalore.
International
Democracy Day observed on 15th September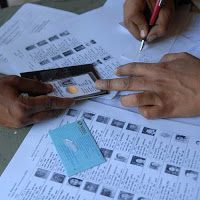 September 15 is International Democracy Day and the theme
for this year is "Space for Civil Society", terribly important for
many reasons, not the least being that democracy is first and last about
"government by the people".
Civil society refers to the ways in which those people
organise themselves to act together in groups, short of entering the political
process.
Civil society is a platform where the government and the
people interact. It is also an important means for their participation.
UN adopted Resolution
proclaiming 9 December as International Genocide Commemoration Day
United Nations General Assembly (UNGA) on 11 September 2015
adopted the resolutions that proclaims 9 December as International Day of
Commemoration & Dignity of the Victims of the Crime of Genocide and of the
Prevention of this Crime.
The resolution on International Day initiated by Armenia is
intended to commemorate and honour the victims of the crime of genocide around
the world, and to raise awareness of the Convention and its role in protecting
populations from future genocides.
The resolution was adopted without a vote in the 193-member
Assembly and it reiterates the responsibility of each individual State to
protect its populations from genocide through appropriate and necessary means.
Awards
& Honors –
Sheikh Hasina Wins UN
Award for Leadership on Climate Change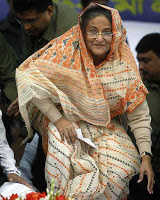 Bangladesh Prime Minister Sheikh Hasina has been announced
as one of the winners of the United Nations Champions of the Earth award in
recognition of her country's initiatives to address climate change.
"Serving as Prime Minister of Bangladesh – one of the
world's least-developed countries – Sheikh Hasina has proven that investing in
climate change is conducive to achieving social and economic development,"
said the announcement issued by the UN Environment Programme (UNEP), which
confers the awards.
UNEP noted that Bangladesh is one of the world's most
populated countries, with over 159 million people. It is also one of the most
vulnerable to the impacts of climate change. Cyclones, floods and droughts have
long been part of the country's history, but they have intensified in recent
years.
Indian-Origin Author
Among Six Shortlisted for Man Booker Prize
Indian-origin British author Sunjeev Sahota is among six
writers shortlisted for the prestigious Man Booker Prize for Fiction for 2015,
it was announced here today.
The six names were announced by chair of judges, Michael
Wood, at a press conference.
The Year of the Runaways by Derbyshire-born Sahota deals in
his book about 13 young men, living in a house in Sheffield in the UK, each in
flight from India and in desperate search of a new life.
Sweeping between India and England, and between childhood
and the present day, the novel is a story of an unlikely family thrown together
by circumstances.
34-year-old Sahota, was born in 1981 in Derbyshire. His
debut novel, Ours are the Streets, was called 'nothing short of extraordinary'.
He currently lives in Sheffield.
The judges remarked on the variety of writing styles,
cultural heritage and literary backgrounds of the writers on the shortlist,
which includes new authors alongside established names.
We Care Solar won $1
million 'Powering the Future We Want' grant of the United Nations
We Care Solar on 14 September 2015 won 1 million US dollar
'Powering the Future We Want' grant given by the United Nations Department of
Economic and Social Affairs (DESA).
Dr. Laura Stachel, co-founder of We Care Solar, accepted the
award at a ceremony held at UN Headquarters in New York.
We Care Solar provide renewable energy at low cost with a
medical device that prevents maternal and child complications during labour in
areas without electricity.
Besides, Masdar, a renewable energy company, received a
special award, and BYD, an electric vehicle company, was chosen to receive
special recognition.
Sports
–
Sports Ministry
recognized the Indian Kalarippayattu Federation as Regional Sports Federation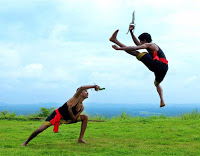 The Ministry of Youth Affairs and Sports on 14 September
2015 recognized the Indian Kalarippayattu Federation as Regional Sports
Federation with a view to promote and give due acknowledgement and importance
to sports having regional spread.
This recognition grants a major role to the Indian
Kalarippayattu Federation (IKF) in promoting and developing Kalarippayattu
sport in India.
Kalaripayattu sport is a Martial art sport that is performed
in Southern state of Kerala and in some parts of Tamil Nadu.
Appointments
–
Malcolm Turnbull
sworn in as 29th Prime Minister of Australia
Malcolm Turnbull was on 15 September 2015 sworn in as the
29th Prime Minister of Australia. Turnbull was sworn in by Governor-General
Peter Cosgrove.
With this, Turnbull, the former Communication Minister of
Australia, became Australia's fourth prime minister since 2013. Turnbull gained
the power as leader of the ruling centre-right Liberal Party after defeating
Tony Abbott in an internal party leadership ballot.
In the ballot, Abbott received 44 votes while Turnbull
received 54 votes.
Daily Expected Questions on Stock GK
Wanakbori Thermal
Power Station is located in which state?
– Gujarat
Shaheed Veer Narayan
Singh International Cricket Stadium is located in which city/state?
– Raipur, Chhattisgarh
Who is the Chief
Minister of Madhya Pradesh?
– Shivraj Singh Chouhan
Thousand Pillar
Temple is located in which state?
– Telengana
Bhimbandh Wildlife
Sanctuary is located in which state?
– Bihar


Regards
Team ExamPundit
Sponsored

(adsbygoogle = window.adsbygoogle || []).push({});
Books For 2015 Banking/Insurance Exams