Hello and welcome to ExamPundit. Here are the Important Current Affairs Update of 15th October, 2015. These are Important for the upcoming IBPS PO Mains and IBPS Clerk 2015.
Finance/Industry
–
Tata
Housing tied-up with Facebook to sell its affordable homes online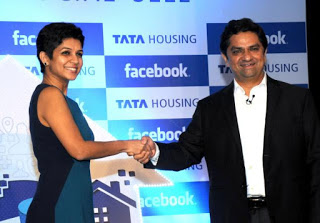 Real estate developer Tata Housing on 14
October 2015 tied-up with social networking firm Facebook to sell its
affordable homes online. For this purpose, Tata Housing launched the new
campaign titled Social sell on Facebook.
Through this new campaign Social sell, the
company plans to sell around 250 units of its new five-acre residential project
in Goa called Goa Paradise. The initiative is in line with the company's target
to generate over 30 percent of its overall sales online in the next five years.
Tata Housing started selling homes online
in India in 2013 through its partnership with Google as part of The Great
Shopping Festival. Currently, the company has sold around 2000 homes online in
the last three years.
Union
Government approved performance-linked payment for CIL officers
The Union Government on 14 October 2015
gave a green signal to payment of Performance Related Pay (PRP) to executives
and non-unionised supervisors of Coal India Ltd (CIL) and its subsidiaries.
The recommendations of the Committee of
Secretaries were approved by the Union Cabinet to regularise the 2007 Pay
Revision implemented by CIL with effect from 1 January 2007 in the loss making
subsidiaries.
The payment will be given out of the corpus
created by pooling the profits of CIL subsidiary companies, duly setting off
the losses of the loss making subsidiaries and stand-alone profits of CIL,
excluding dividends received from its subsidiary companies.
However, it will be done with the condition
that the corpus for payment of PRP should be treated as a yearly corpus with no
provision for carrying it forward to subsequent years.
Dell
Inc acquired EMC Corporation for 67 billion US dollars
Dell Inc and EMC Corporation on 12 October
2015 signed a definitive agreement under which Dell, together with its owners
will acquire EMC Corporation, while maintaining VMware as a publicly-traded
company.
This will the biggest tech deal in history
with a 67 billion US dollars acquisition of EMC Corp by Dell. The owners of
Dell include Michael S Dell, founder, chairman and CEO of Dell, MSD Partners
and Silver Lake, the global leader in technology investing.
VMware Inc is a US company that provides
cloud and virtualization software and services. It is a subsidiary of EMC
Corporation.
India,
Israel signed pacts on Double Taxation Avoidance & Cultural Exchange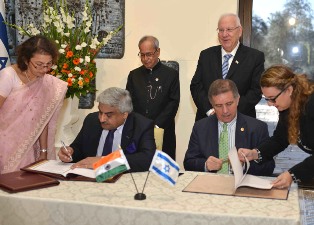 India and Israel on 14 October 2015 signed
two agreements to enhance bilateral cooperation. The agreements were inked
after President Pranab Mukherjee, who was in Jerusalem on the final leg of his
tri-nation tour to West Asia, held a meeting with his Israeli counterpart
Reuven Rivlin.
The
two agreements which were signed includes
A cultural exchange programme for 2015-2018
The amendment to the protocol on Double
Taxation Avoidance Agreement
The pact on tax avoidance will help plug
loopholes in tax evasion and ensure that the Indian or Israeli companies are
taxed only where they have permanent establishments.
President Pranab Mukherjee's three-day
historic visit to the Jewish state, the first by an Indian Head of State, was
held between 13 October and 15 October 2015.
Union
Cabinet approved MoU between ITA in Taipei and TECC in India
The Union Cabinet on 14 October 2015
approved the Memorandum of Understanding (MoU) between the India-Taipei
Association (ITA) in Taipei and Taipei Economic and Cultural Center (TECC) in
India. The memorandum was signed for the cooperation in the field of Micro,
Small and Medium Enterprises (MSME).
The memorandum provides a structured
framework and enabling environment to the MSME sector of the two parties to
understand each other's strengths, markets, technologies, policies etc.
The MoU also includes an agreement between
the two parties to enable their respective MSMEs to participate in each other's
trade fairs/exhibitions and to exchange business delegations with the other
party. The agreement will eventually help the parties understand the policy and
explore markets so that joint ventures, tie-ups, technology transfer etc. could
take place.
India
–
DRDO
Missile Complex renamed as Dr APJ Abdul Kalam Missile Complex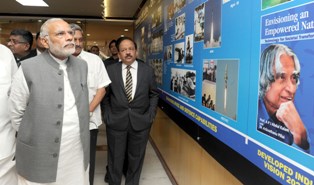 The country's prestigious DRDO Missile
Complex in Hyderabad was on 15 October 2015 renamed as Dr APJ Abdul Kalam
Missile Complex by Defence Minister Manohar Parrikar during an event at
Research Centre Imarat on the occasion of the 84th Birth Anniversary of Dr
Kalam, the Missile Man.
Dr Kalam joined the Missile Complex, DRDO
in 1982 and was a part of it for nearly two decades. The Missile Complex
comprises Advanced Systems Laboratory (ASL), Defence Research and Development
Laboratory (DRDL) and Research Centre Imarat (RCI), which are considered to be
the brain child of Dr Kalam.
Portugal
became the first European country to sign the MoU on establishment of Nalanda
University
Portugal on 9 October 2015 became the first
European country to sign the Memorandum of Understanding (MoU) on the
establishment of Nalanda University.
The MoU was signed in New Delhi by
Portuguese Ambassador to India Ana Martinho and Dr Jitendra Nath Misra, the
Ambassador of India to Portugal.
With this, Portugal became the 17th country
overall and the fourth outside the East Asia Summit to do so.
Uttar
Pradesh Government launched mobile app mSehat for health workers
Uttar Pradesh government on 13 October 2015
launched the mobile app mSehat for health workers to record maternal and infant
data in real-time.
The application was developed by Kellton
Tech, a company that was selected as the technology partner for the initiative
by State Innovations in Family Planning Services Agency (SIFPSA).
The application is aimed at improving the
infant mortality rate outcomes.
Key
Features of mSehat
mSehat is a cloud-hosted solution to
facilitate remote access and enrolment from across the region through
2G-enabled mobile devices.
The recorded data will be stored in the
cloud, which will act as the central repository.
India,
US and Japan began five-day Malabar Exercise 2015
The Navies of India, United States and
Japan on 14 October 2015 began the five-day Malabar exercise 2015 on the
Eastern Coast in which several warships, aircraft carriers and fast attack
submarine will be participating.
Malabar 2015 is a latest in the continuing
series of exercises conducted to advance multi-national maritime relationships
and mutual security issues. Generally, the United States and India annually
hold naval drills to sharpen skills, but this year the fleet of aircraft
carriers, destroyers and frigates conducting war games included a warship from
Japan.
The Naval personnel of the three countries
will participate in the event called Complex, High-end war-fighting exercise.
During the exercise which includes both ashore and at-sea training, there would
be knowledge sharing sessions as well.
Union
Cabinet approved RCE for Kaladan Multi Modal Project in Myanmar
The Union Cabinet chaired by Prime Minister
Narendra Modi on 14 October 2015 gave its approval for the Revised Cost
Estimate (RCE) of 2904.04 crores rupees for the Kaladan Multi Modal Transit
Transport Project in Myanmar.
Since the project is of political and
strategic significance, it was decided to execute it through India's grant
assistance to Myanmar.
The project will provide an alternate
access route to the North-Eastern region of India and contribute towards the
region's economic development. Being a key connectivity project, it will
promote economic, commercial and strategic links between India and Myanmar.
Union
Cabinet approved MoU with Mozambique for cooperation in renewable energy
The Union Government on 14 October 2015
approved a Memorandum of Understanding (MoU) between the Ministry of New and
Renewable Energy, India and Mozambique.
The agreement was inked between the
Ministry of New and Renewable Energy of the Government of India and the
Ministry of Mineral Resources and Energy, Government of Mozambique in New Delhi
on 5 August 2015.
The agreement aims at establishing a
cooperative institutional relationship to encourage and promote technical
bilateral cooperation, investment promotion and partnership on new and
renewable energy issues on the basis of mutual benefit, equality and
reciprocity.
Appointments
–
Kundhavi
Kadiresan appointed as FAO Assistant Director-General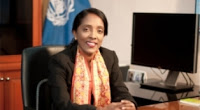 An Indian national, Kundhavi Kadiresan was
on 14 October 2015 appointed as the Assistant Director of the United Nations
Food and Agriculture Organization (FAO) and Regional Representative for Asia
and the Pacific. She was appointed at the post by FAO Director General José
Graziano da Silva.
Kadiresan succeeded Hiroyuki Konuma who
retired from FAO earlier in 2015.
Shruti
Haasan, brand ambassador for Emami's Kesh King
Actress Shruti Haasan will be the new brand
ambassador for FMCG Emami's ayurvedic hair care brand, Kesh King. Shruti will
be endorsing the Kesh King Ayurvedic Medicinal Oil specifically for the
southern markets and the brand's Aloe Vera Herbal Shampoo on a pan-India basis.
Actress Juhi Chawla, who is the current
brand ambassador of Kesh King Ayurvedic Medicinal Oil, will continue as the
national face of the product, Emami said as per a release.
The Kesh King brand was acquired by Emami
in June 2015, marking the company's foray into the ayurvedic hair & scalp
care segment. The brand portfolio includes ayurvedic medicinal oil, herbal
shampoo & conditioner and ayurvedic capsules.
Sports
–
Zaheer
Khan retires from international cricket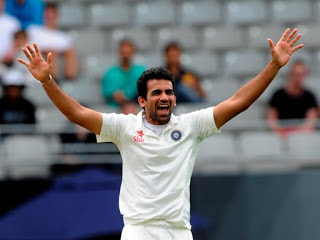 Fast bowler Zaheer Khan announced his
retirement from international cricket on Thursday.
The 37-year-old pacer made the announcement
on Thursday, ending his 14-year long international career. Zaheer made his
India debut in 2000 and played his last game for India in 2014 at Wellington
against New Zealand.
He has played 92 Tests (311 wickets), 200
ODIs (282 wickets) and 17 Twenty20 matches (17 wickets).
The left arm seamer made his Test debut
against Bangladesh at Dhaka in 2000 and played his last Test against New
Zealand at Basin Reserve in February 2014. He was part of the Indian team that
won the 2011 World Cup at the Wankhede Stadium.
Zaheer was the joint highest wicket-taker
in the 2011 World Cup along with Pakistan's Shahid Afridi, claiming 21 wickets
at 18.76.
Awards
& Honors –
US
university honoured Tibetan PM Sangay with Presidential Medal for promoting
peace
Tibetan Prime Minister Lobsang Sangay on 14
October 2015 was awarded with the prestigious Presidential Medal by Salisbury
University in Maryland, US for promoting peace and understanding.
PM Sangay dedicated the medal to the sufferings
of the Tibetan people and the non-violent Tibetan movement to reinstate freedom
and dignity inside Tibet.
Lobsang Sangay was born in Darjeeling,
India in 1968. He became Sikyong (equivalent to Prime Minister) of the Tibetan
Government-in-Exile on 8 August 2011. He obtained his BA (Hons) and LLB degrees
from the University of Delhi in India. He obtained his LLM degree from the
Harvard Law School in 1995.
He is also the recipient of the 2004 Yong
K. Kim' 95 Prize of excellence for his dissertation Democracy in Distress: Is
Exile Polity a Remedy? A Case Study of Tibet's Government-in-exile.
World
–
China
operationalised Zam Hydropower station on Brahmaputra River in Tibet
China on 13 October 2015 operationalised
the Zam hydropower station on the Brahmaputra River in Tibet Autonomous Region
(TAR). It is considered to be the highest-altitude hydropower station in the
world.
While the first unit began operations in
November 2014 itself, the present initiative connected the remaining five units
to the power grid.
Features
of Zam or Zangmu hydropower station
It was built on the river Brahmaputra that
is also known as the river Yarlung Zangbo in Tibet.
It was built at a cost of 1.5 billion US
dollars in Shannan Prefecture in the South East China.
It produces 2.5 billion kilowatt-hours of
electricity a year.


Regards
Team ExamPundit
Sponsored

(adsbygoogle = window.adsbygoogle || []).push({});
Books For 2015 Banking/Insurance Exams