Hello and welcome to ExamPundit. Here are the Important Current Affairs of 15th December, 2015. These are Important for the upcoming IBPS Clerk Mains and LIC AAO Exam 2016.
Finance/Industry
–
PAN mandatory for all
transactions over ₹2 lakh from New Year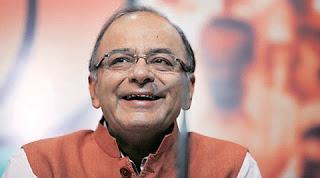 Finance Minister Arun Jaitley on Tuesday said that to
counter domestic black money, the Centre will make it mandatory to furnish PAN
(Permanent Account Number) for cash dealings above ₹2 lakh.
The Revenue Secretary, Hasmukh Adhia, said later in the
evening that the Finance Ministry has changed the reporting requirements of
PAN, making it mandatory for all transactions of over ₹ 2 lakh effective January 1, 2016.
"This will include transactions through cash, cheque and jewellery,"
he told newspersons.
In Budget 2015-16, Jaitley had proposed making PAN mandatory
for all transactions over ₹1
lakh, but Adhia said it has been revised upwards to "give
some breathing time to people" based on
discussions with stakeholders.
The Central Board of Direct Taxes has also amended the
reporting requirement of PAN for other specified transactions. "Persons who do
not hold PAN are required to fill a form and furnish any one of the specified
documents to establish their identity," said an official release.
Starting from the New Year, quoting of PAN will be mandatory
for all transactions of immovable property of over ₹10 lakh, from the earlier threshold of ₹5 lakh. It will also be
required for all term deposits of over ₹50,000
in not only banks but also in co-operative banks, post offices, nidhis, and
non-banking finance companies. Further, PAN will also be mandatory for opening
an account (except basic account) in any bank, including cooperative banks.
Cash payments to settle hotel bills and for foreign travel,
such as purchase of tickets or buying foreign exchange of over ₹50,000, will also require
quoting of PAN, Adhia said, adding that the earlier limit was ₹25,000.
Opening of demat accounts, buying shares of listed companies
which are worth more than ₹1
lakh, or purchasing debentures, RBI bonds, life insurance policies, and mutual
funds of over ₹50,000
will also require PAN.
Quoting of PAN has also become compulsory for purchase of
gift cards or cash cards of over ₹50,000
Adhia said, adding that PAN will no longer be required for installation of
telephone or cell-phone connections.
Japan's SoftBank Wins
its First Solar Project in India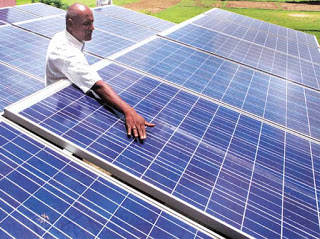 Marking its debut in the Indian solar industry post its
investment announcement of $20 billion, Japan's SoftBank won its first 350 Mw
solar power project in Andhra Pradesh through its joint venture company – SBG
Cleantech.
SBG Cleantech bid the lowest tariff of Rs 4.63 per unit to
win the entire tendered capacity of 350 Mw. This is the lowest bid in this year
for solar power. Last month, US SunEdison won 500 Mw solar power park in Andhra
Pradesh at the same tariff rate.
Among the others who were in fray were Indiabulls' Yarrow
Infrastructure, Azure Power India, Reliance CleanGen, Goldman Sachs backed
ReNew Power and two others.
SoftBank tied up with Foxconn and Bharti Enterprises in June
this year to invest in the Indian solar energy sector committing a whooping $20
billion. This is its second bid participation after AP solar park and the first
win for any power project through its joint venture SBG Cleantech.
Mahindra Group
acquired Italian auto design firm Pininfarina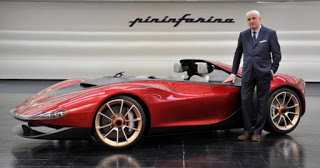 Tech Mahindra and Mahindra and Mahindra Ltd, part of the
Mahindra Group, on 14 December 2015 acquired Italian car designer Pininfarina
SpA for 165 million US dollars in an all-cash deal.
Pininfarina is well-known for designing cars for Ferrari,
Maserati, Rolls-Royce and Cadillac.
Highlights of the
acquisition
For the acquisition of Milan-listed Pininfarina, Tech
Mahindra and Mahindra and Mahindra have formed a 60:40 joint venture.
The joint venture will acquire 76.06 percent in Pininfarina
from its controlling shareholder Pincar Srl at a price of 25.3 million euros.
The joint venture will buy out the remaining 23.94 percent
ordinary shares of Pininfarina through an open offer.
Maharashtra
Government constituted a task force for setting up an IFSC in Mumbai
The Maharashtra government on 11 December 2015 constituted a
task force for setting up an International Financial Service Centre (IFSC) in
Mumbai. The task force will be headed by Union Minister of State for Finance
Jayant Sinha.
The task force
includes
Union Minister of State for Finance Jayant Sinha (chairman)
Lok Sabha MP from Mumbai North Central Poonam Mahajan
(deputy chairman)
Maharashtra Chief Secretary Swadheen Kshtriya
MMRDA Commissioner UPS Madan
Principal Secretary Urban development Nitin Kareer
A representative from the Department of Economic Affairs,
Union Government
OSD in the Chief Ministers Office (CMO) Kaustubh Dhavse will
be Member Convenor
World Bank Group,
FIRST Initiative launched Principles for Public Credit Guarantee Schemes
World Bank Group and FIRST Initiative on 14 December 2015
launched Principles for Public Credit Guarantee Schemes (CGSs).
The principles provide a generally accepted set of good
practices that can serve as a global reference for the design, execution and
evaluation of public CGSs that serve small and medium enterprises (SMEs).
As per an estimate of the World Bank, up to 68 percent of
formal SMEs in emerging markets are either unserved or underserved by financial
institutions, with a resulting credit gap estimated to be close to 1 trillion
US dollars
To fill the gap, the governments across the world have been
launching CGS to provide third-party credit risk mitigation to lenders by
absorbing a portion of the lender's losses on loans made to SMEs in case of
default.
Insurance
–
ICICI Prudential Life
launches iProtect Smart
ICICI Prudential Life Insurance Company Limited, has launched
ICICI Pru iProtect Smart – a single product that combines benefits of life,
health and accident insurance.
It offers cover against death, critical and terminal
illness, accidental death and disability due to an accident, said a press
release issued by the company.
Customers can also increase their cover at various
milestones in their lives, for instance, marriage, child birth, etc. The
premium for critical illness cover is guaranteed to remain the same throughout
the term of the policy. There is also the option to take death benefit as
monthly income over 10 years, the release added.
The monthly premium for a non-smoker 30 year old male, for a
30-year old policy is Rs 1,110 for death cover of Rs 50 lakh, plus accidental
death cover of Rs 50 lakh plus critical illness cover of Rs 10 lakh.
India
–
26th Conference of
Southern Zonal Council held in Vijayawada
The 26th Conference of Southern Zonal Council (SZC) was held
on 12 December 2015 at Vijayawada in Andhra Pradesh. The conference was chaired
by the Union Home Minister Rajnath Singh.
Along with the chairperson, the conference was attended by
Chief Ministers of five states-Telangana, Andhra Pradesh, Tamil Nadu, Karnataka
and Kerala and Puducherry.
The five states and Puducherry together form the Southern
Zonal Council.
The conference deliberated issues of common interest to the
members of the council such as peninsular region industrial corridor, coastal
security, introduction of peninsular tourism trains and finalisation of
inter-State reciprocal transport agreement.
Operation Smile-II to
start from 1 January 2016
Union Government on 14 December 2015 requested the states
and Union Territories (UT) to start Operation Smile-II from 1 January 2016. The
operation will end on 31 January 2016.
In this regard, the Union Home Secretary, Rajiv Mehrishi has
written a letter to the Chief Secretaries of all states and Union Territories
for participation in Operation Smile-II in their respective State/UT.
Operation Smile-II is a campaign to rescue/rehabilitate the
missing children. It is a follow up of the exercise Operation Smile that helped
in rescuing and rehabilitating 9146 missing children.
Report
–
World Bank released
Shock Waves: Managing the Impacts of Climate Change on Poverty report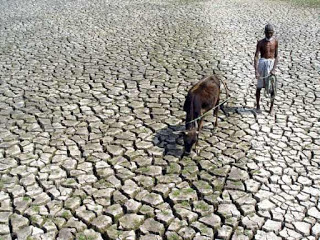 World Bank in December 2015 released a report entitled Shock
Waves: Managing the Impacts of Climate Change on Poverty. The report examines
the two-way relation (interplay) between climate change and poverty and
concludes that climate change is one of the primary contributing factors for
growing poverty scenario across the world.
To remedy the situation, the report also provides guidance
on how to create a win-win situation so that climate change policies contribute
to poverty reduction and poverty-reduction policies contribute to climate
change mitigation and resilience building.
By 2030, if both economic growth and climate change are
present, an estimated 3.6 billion people could be at risk of malaria, including
100 million because of climate change.
Overall impact: In a pessimistic development scenario,
climate change could drag more than 100 million people into poverty by 2030.
To illustrate the vulnerability of poor people to natural
hazards, the report pointed out that poor in Mumbai settle in flood prone areas
due to lower land prices.
In India, the high-impact climate change scenario brings 2
million people into poverty in the prosperity scenario (if the people are well
off), compared to almost 50 million in the poverty scenario (if the people are
poor).
The estimated cost of ambient air pollution in terms of
morbidity and mortality is around 1.9 trillion US dollars annually in China and
India alone.
Appointments
–
A.K. Jain appointed
new CBDT chief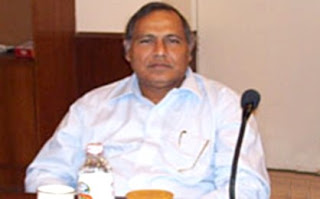 Senior revenue service officer A.K. Jain was on Tuesday
appointed Chairman of Central Board of Direct Taxes (CBDT), the apex policy
making body of Income Tax department.
Mr. Jain, a 1978 batch Indian Revenue Services officer, was
made acting Chairman of the board following superannuation of Anita Kapur on
November 30.
The Appointments Committee of Cabinet has approved the
appointment of Jain as CBDT Chairman, an order issued by Department of
Personnel and Training (DoPT) said.
He will have short tenure of two months, till January 2016,
officials said.
Jain is also holding additional charge of Member (Personnel
and Vigilance) in the CBDT.
NIIT Tech appoints
Amit Kumar Garg as CFO
Mid-tier IT services firm NIIT Technologies said it has
hired Amit Kumar Garg, who headed finance at the South Asia arm of Intertek
India as its chief financial officer.
Garg, a chartered accountant with an MBA from MIT Sloan
school of management, Cambridge has over 20 years of experience in finance
function at Fidelity International, American Express Financial Centre and
PricewaterhouseCoopers. Garg replaces Amit Roy, who was the interim CFO for
NIIT Technologies, the company said in a statement.
Awards
& Honors –
Renowned violinist
Itzhak Perlman won 2016 Genesis Prize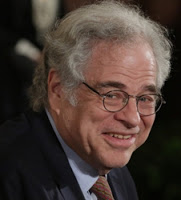 Renowned Israeli-US violinist Itzhak Perlman on 14 December
2015 was announced as the 2016 Genesis Prize Laureate for his accomplishments
as a musician, teacher and advocate for people with disabilities.
Perlman will receive the award on 23 June 2016 from Israel's
Prime Minister Binyamin Netanyahu at a ceremony in Jerusalem.
The Genesis Prize, also known as the Jewish Nobel, was
founded in 2012 as a 1 million US dollar award.
West Bengal
Government honoured Bappi Lahiri and Kumar Sanu with Lifetime Achievement
Awards
The West Bengal Government on 14 December 2015 honoured
music composer Bappi Lahiri and singer Kumar Sanu with Lifetime Achievement
Awards.
State Chief Minister Mamata Banerjee handed over the awards
at the inauguration of the annual Bangla Sangeet Mela.
Besides, Bollywood musician Shantanu Moitra was awarded with
the Sangeet Mahasamman Award.
The Bishesh Sangeet Samman was awarded to Dwijen
Mukhyopadhyay, Ajoy Chakraborty and Sandhya Mukherjee.
Vocalists Nachiketa, Sriradha Bandyopadhyay, Dileep Kumar
Bose and Fakir Alamgir were honoured with Special Sangeet Samman.
Sports
–
IPL 2016: Dhoni,
Ashwin to play for Pune; Raina, Jadeja for Rajkot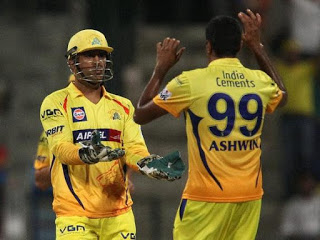 India's limited-overs captain Mahendra Singh Dhoni on
Tuesday emerged the top draw in the IPL draft with the Sanjeev Goenka-owned new
franchise Pune opting to pick him first for the stipulated price of Rs. 12.5
crore.
In-form Indian batsman Ajinkya Rahane was the second choice
for Pune, while Rajkot opted for Ravindra Jadeja in the same position.
Off-spinner Ravichandran Ashwin was picked by Pune as their third choice. New
Zealand captain Brendon McCullum was Rajkot's choice.
Following the two-year suspension of the Super Kings and
Rajasthan Royals after being found guilty of breaching IPL regulations, new
franchises from Pune (owned by New Rising) and Rajkot (Intex) have been roped
in for the next two editions.
Team Pune
M.S. Dhoni (Rs. 12.5 crore)
Ajinkya Rahane (Rs. 9.5 crore)
Ravichandran Ashwin (Rs. 7.5 crore)
Steven Smith (Rs. 5.5 crore)
Faf du Plessis (Rs. 4 crore)
Team Rajkot
Suresh Raina (Rs. 12.5 crore)
Ravindra Jadeja (Rs. 9.5 crore)
Brendon McCullum (Rs. 7.5 crore)
James Faulkner (Rs. 5.5 crore)
Dwayne Bravo (Rs. 4 crore)
Apurvi Chandela,
Chain Singh Strike Gold in National Shooting Championship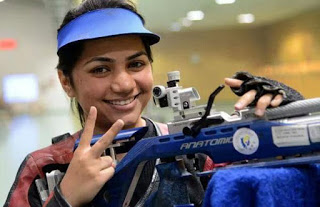 Apurvi Chandela gave a firm indication that her Rio
preparations were on the right track when she won the Women's 10M Air Rifle
event on the last day of the 59th National Shooting Championship here today.
Chain Singh, also a Rio Olympic Qualifier like Apurvi,
claimed the Men's 50M Rifle 3 Positions Gold at the Dr. Karni Singh Shooting
Range.
While Apurvi was clearly the woman to beat in her final,
Chain had to fend off the challenge from Olympic medalist Gagan Narang who
finished second.
It was a 1-2 for Rajasthan in the Women's 10M Air Rifle as
unheralded junior Geetakshi Dixit came second to go along with her three more
Gold and another Silver medal in the day.
In the Men's 50M Rifle 3 Positions, largely considered one
of the toughest Olympic events, army man Chain shot 452.8 in the final round,
comfortably ahead of Air India's Gagan Narang who closed with 451.1.
Swapnil Kusale of the Railways, a talented youngster who has
had a great year and great Nationals to boost, won a creditable Bronze with a
final tally of 441.7 points.
Gagan had topped the qualifying with a score of 1170 while
both Swapnil and Chain had registered scores of 1166.
Serena Williams is
SI's Sportsperson of the Year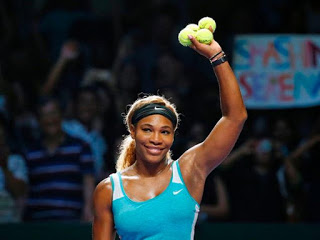 Serena Williams is Sports Illustrated's Sportsperson of the
Year — the first female athlete honoured on her own by the magazine in more
than 30 years.
Williams came within two matches of tennis' first
calendar-year Grand Slam since 1988, a bid that ended with a semifinal loss at
the U.S. Open.
In all, the 34-year-old American went 53-3 during 2015 with
five titles, including at the Australian Open, French Open and Wimbledon.
Williams was No. 1 in the WTA rankings all season.
Rory McIlroy wins
European Tour player award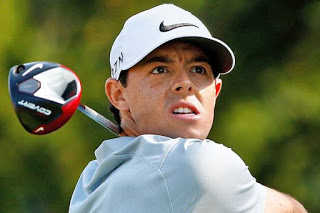 Rory McIlroy has been voted European Tour's
Player-of-the-Year for 2015, winning the award for the third time in the past
four seasons.
The 26-year-old Northern Irishman successfully defended the
Race to Dubai title after winning the season-ending World Tour Championship in
Dubai last month. He had two other victories — at the Dubai Desert Classic and
the WGC-Cadillac Match Play.
McIlroy was granted special dispensation to play the
European Tour's Final Series. He had not fulfilled the standard membership
criteria because of an ankle injury sustained midway through the year.
World
–
Merriam-Webster
declares 'ism' as word of the year for 2015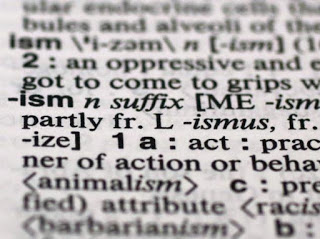 Merriam-Webster has picked a small but powerful suffix as
word of the year: ism.
But not just any ism. The top isms to earn high traffic
spikes and big bumps in lookups on the dictionary company's website in 2015
over the year before are socialism, fascism, racism, feminism, communism,
capitalism and terrorism.
Pinpointing reasons why words go on the run at
Merriam-Webster is an educated guess. The dictionary company tracks
corresponding news events to link lookups to real life.
And its researchers also crunch data in a way that filters
out common words frequently looked up year after year after year when making
their top annual choices.
Lookups for fascism corresponded to release of video in November
showing a white police officer shooting a black teenager in Chicago, and the criminal
charges that followed.


Regards
Team ExamPundit
Sponsored

(adsbygoogle = window.adsbygoogle || []).push({});
Books For 2015 Banking/Insurance Exams