Hello and welcome to ExamPundit. Here are the important current affairs from 14th April, 2015.
Report/Indexes
–
India 19th Among Top
30 Merchandise Exporters: WTO Report
India's rank remained unchanged at 19th in 2014 among the
top 30 merchandise exporters of the world, while China continues to hold the
top slot, according to the WTO report.
Similarly, New Delhi's rank as a leading importer too has
not changed in 2014 at 12th position. In imports, the US topped the list.
In 2014, India's exports stood at USD 317 billion while
imports were USD 460 billion. In 2013, the country's outbound and inbound
shipments aggregated at USD 312 billion and USD 466 billion respectively.
India's exports by volume fell from 8.5 per cent in 2013 to
3.5 per cent in 2014 while 2013 had been a bad year for India in terms of
imports by volume rebounded from – 0.3 per cent in 2013 to 2.9 per cent in
2014.
Further India has slipped to 8th and 10th rank last year
amongst the top 30 leading exporters and importers of commercial services
respectively. Its position was 6th and 7th in 2013. This list was topped by the
US in both exports and imports.
In 2014, India's commercial services exports aggregated at
USD 154 billion while imports were USD 124 billion.
Indian government has recently announced incentives and new
institutional mechanisms as part of the new Foreign Trade Policy to nearly
double country's goods and services exports to USD 900 billion by 2019-2020.
World Bank released
South Asia Economic Focus report
World Bank on 13 April 2015 released South Asia Economic
Focus report. The report has projected the economic growth of South Asia for
the year 2016 and 2017.
As per the report, economic growth of the region will
increase from 7 percent in 2015 to 7.6 percent by 2017. This increase in the
forecast of growth rate has been possible primarily due to decline in oil
prices and it could be achieved by maintaining strong consumption and
increasing investment.
The region is among the greatest global beneficiaries from
cheap oil, as all countries in it are net oil importers. In the Quarter 4 (Q4)
of 2014 South Asia was already the fastest-growing region in the world.
The report projected a GDP growth rate of 8 per cent for
India by 2017. In India, GDP growth is expected to accelerate to 7.5 per cent
in fiscal year 2015-16. It could reach 8 per cent in FY 2017-18, on the back of
significant acceleration of investment growth to 12 per cent during FY 2016 to
FY 2018.
The report highlighted that India has already taken
encouraging steps to decouple international oil prices from fiscal deficits and
to introduce carbon taxation to address the negative externalities from the use
of fossil fuels. The challenge will be to stay the course in the event of oil
price hikes – something that may well happen in the medium term.
World Bank released
Migration and Development Brief
World Bank on 13 April 2015 released Migration and
Development Brief. In 2014, India continued to be highest recipients of
remittance.
The top five remittance recipient countries, in terms of
value of remittances, continue to be India, China, Philippines, Mexico and
Nigeria.
The top five migrant destination countries continue to be
the United States, Saudi Arabia, Germany, Russia and the United Arab Emirates
(UAE).
Report said that the remittances to the developing world are
expected to reach 440 billion US dollar in 2015, an increase of 0.9 percent
over the year 2014. Global remittances, including those to high income
countries, are projected to grow by 0.4 percent to 586 billion US dollar.
The 2015 remittance growth rates are the slowest since the
global financial crisis in 2008-09. Nonetheless, the number of international
migrants is expected to exceed 250 million in 2015, and their savings and
remittances are expected to continue to grow.
Ernst & Young
released a report titled Global IPO Trends 2015
Ernst & Young (EY) on 13 April 2015 released a report
titled Global IPO Trends 2015. The report focuses on the global trends in
Initial Public Offerings (IPO) in the Quarter 1 (Q1) of 2015.
As per the report, Shanghai Stock Exchange (SSE) became the
world leader in Initial Public Offerings (IPO) for the first time, outshining
rivals, New York and Hong Kong during the 2015 Q1. In 2015 Q1, SSE raised 5.4
billion US dollars.
Main Highlights of
the Report
Top six Exchanges by fund raised during 2015 Q1 were Shanghai
Stock Exchange (5.4 billion US dollar), Madrid Stock Exchange (5.3 billion US
dollar), New York Stock Exchange (3.5 billion US dollar), London Stock Exchange
(3.4 billion US dollar), Bursa Malaysia Stock Exchange (3 billion US dollar)
and Swiss Stock Exchange (2.5 billion US dollar)
Top six countries by deal volume in 2015 Q1 were China (98
deals), US (28 deals), Japan (24 deals), UK (12 deals), France (11 deals) and
Australia (9 deals).
Banking
–
Axis Bank ties up
with Kochi Metro for debit card-cum-ticket
Introducing an innovative business model, Kochi Metro Rail
Limited—whose 25-km-long, Rs. 5,300-crore Kochi Metro project is half-way
through—has tied up with Axis Bank for an automated fare collection system
(AFC) for the metro.
Following an international competitive bidding, Axis Bank
has been chosen to invest the entire funds required for the AFC. It will also
pay a royalty of Rs. 209 crore to KMRL over the next 10 years for the right to
be KMRL's partner.
The bank will take care of maintenance of the AFC system for
10 years. The bank will issue co-branded debit cards to the users of the Kochi
Metro system. Twenty per cent of the bank's gross revenues from the utilisation
of this debit card outside KMRL's ecosystem in various mercantile outlets and
internet transactions over the next 10 years will also go to KMRL.
In return, the bank will get the unique opportunity to
populate its debit card in the metro ecosystem and in the entire city with the
possibility of getting a large number of new clientele, KMRL pointed out in a
statement. The bank will get the "first mover" advantage in this
model which it can replicate in other cities in India.
KMRL on Tuesday claimed that this was the first time such a
business model, designed by it, was being launched anywhere in the world. This
would change funding models for AFC systems in the metro industry globally.
China quashed bid of
Taiwan to become full member of AIIB
The Chinese Government on 13 April 2015 quashed the bid of
Taiwan to become a full member of the Asian Infrastructure Investment Bank
(AIIB) for lack of appropriate name.
The Chinese Government said that it would welcome Taiwan in
the future but under a different name.
Taiwan made a last-minute application to join the AIIB as a
founding member on the deadline day of 31 March 2015 under the name of
Chinese-Taipei. The name was used by the International Olympic Committee and
the Asian Development Bank.
Taiwan hoped that joining AIIB as a full member would help
its push for regional economic integration and participation in international
trade organisations.
Taiwan will now seek to join the bank as an ordinary member,
instead of a founding member.
India
–
Flipkart pulls out of
talks with Airtel on Zero platform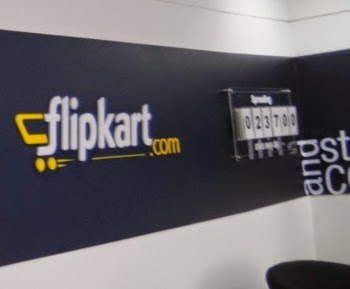 Flipkart has decided to pull out of an ongoing discussion
with Airtel to join the Airtel Zero platform. The move follows criticism that
the deal would violate the principles of net neutrality.
In a statement Flipkart said it strongly believed in the
concept of net neutrality. "We exist because of the Internet. Over the
past few days there has been a great amount of debate, both internally and
externally, on the topic of zero rating, and we have a deeper understanding of
the implications," the e-commerce company said.
Bharti Airtel recently launched a new platform that will
enable users to get access to applications and services with zero data charges.
Called 'Airtel Zero', the platform will allow users to access chat apps,
e-commerce sites, gaming portals, and other Internet-based services without
having to pay for the data usage. Under the new model, Airtel will collect the
data charges from the app service providers.
However, both Airtel and Flipkart had to face a severe
backlash from supporters of net neutrality. They argued that the deal gives
preferential treatment to certain companies with deep pockets and, therefore,
kills start-ups and innovation.
Google celebrates
Ambedkar's birthday with doodle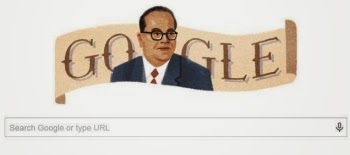 To mark the 124 birth anniversary of the Father of the
Indian Constitution, Google has posted a doodle on its home pages in 8
countries around the world.
The BR Ambedkar doodle is visible on Google's
country-specific home pages across three continents – Argentina, Chile, India,
Ireland, Peru, Poland, Sweden and the United Kingdom.
Popularly known as Babasaheb, the Indian jurist, politician,
economist and social reformer, who was born in 1841 in Mhow, Madhya Pradesh,
was known for his campaigns against social discrimination against dalits, women
and labour.
Dr. Ambedkar, who had inspired the Modern Buddhist Movement,
had died in his sleep on 6 December 1956 at his home in Delhi.
Arun Jaitley
inaugurated Vividh Bharati Service of Delhi on FM Mode
Union Information and Broadcasting Minister Arun Jaitley on
14 April 2015 inaugurated the Vividh Bharati Service of Delhi on FM Mode in a
function held at premises of New Broadcasting House of All India Radio (AIR).
The service will be available on 100.1 Megahertz frequency.
With this launch, the services of Vividh Bharati of AIR will
be available to listeners in and around Delhi. The service will also be
available on mobile phones.
Apart from this, Jaitley also announced that the DD Kisan
channel will be launched in May 2015.
World
–
Modi, Kejriwal among
100 Most Influential People: TIME Online Poll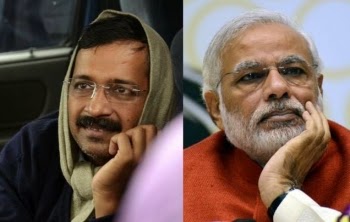 Prime Minister Narendra Modi and Delhi Chief Minister Arvind
Kejriwal have been voted among the 100 most influential people in the world in
an online poll by readers of Time magazine.
Russian President Vladimir Putin emerged the winner of this
year's Time 100 readers' poll. He edged out rapper-singer CL to claim the
number one spot with 6.95 per cent of the votes in the final tally.
Pop stars Lady Gaga (2.6 per cent), Rihanna (1.9 per cent)
and Taylor Swift (1.8 per cent) rounded out the top five.
While the official list of the 100 most influential people
in the world will be announced later this week, Time editors had asked readers
to cast their vote online for people from politics, entertainment, business,
technology, science, religion and other fields who "changed the world this past
year, for better or worse."
Mr. Modi, however garnered just 0.6 per cent of the votes
cast, with only 34 per cent of the people voting in his favour and 66 per cent
against.
Mr. Kejriwal got 0.5 per cent, with 71 per cent voters saying
he should not be in the list.
Mahatma Gandhi statue
in Johannesburg vandalised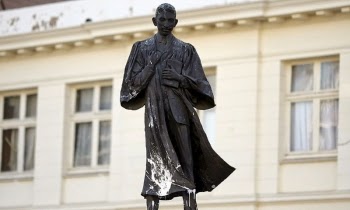 Johannesburg in South Africa was in news as on 13 April 2015
a statue of Mahatma Gandhi was defaced by a group of people calling him a
racist. The group had placards that read: Racist Gandhi must fall.
The statue in Johannesburg is believed to be the only one in
the world showing Gandhi as a young lawyer in his court robes.
The statue is on a public transport hub square which was
renamed Gandhi Square because the offices in which he practiced law during his
stay in the city are on the periphery of the square.
Regards
Team ExamPundit
Sponsored

(adsbygoogle = window.adsbygoogle || []).push({});
Books For 2015 Banking/Insurance Exams