Hello and welcome to ExamPundit. Here are the Important Current Affairs of 13th October, 2015. These are Important for the upcoming IBPS PO Mains Exam and IBPS Clerk Exam 2015.
India
–
Green
Indian Mission Plans approved for four states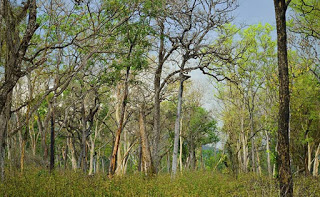 National Executive Council (NEC) of the National Mission for a Green India
(GIM) on 9 October 2015 approved the Perspective Plans & Annual Plan of
Operations (APOs) submitted by four States, namely Mizoram, Manipur, Jharkhand
and Kerala.
The plans were approved during the second
meeting of NEC of GIM.
Approval was granted for alternative energy
devices such as biogas, solar devices, LPG, biomass-based systems and improved
stoves for 27032 households for the financial year 2015-16 and 81233 households
for the total plan period. This will help in reducing pressure on forests,
gaining carbon benefits, along with health and other associated benefits.
Highlights of the mission
The
plans have been approved with a total financial outlay of 90202.68 lakh rupees
for a period of 5 to 10 years.
APOs
of 11195.32 lakh rupees have been also approved for financial year 2015-16.
The
total forest and non-forest area taken up in the four states under GIM during
the total plan period will be 108335 hectares.
Out
of the total forest and non-forest area, 81939 hectares will be improving the
density of existing forests and 16396 hectares will be new areas.
Gujarat
proposed 15375 crore rupees AMRUT Plan to ensure basic infrastructure in 31
mission cities
The Gujarat Government on 12 October 2015
proposed a 15375 crore rupees comprehensive action plan to ensure basic
infrastructure in 31 cities under Atal Mission for Rejuvenation and Urban
Transformation (AMRUT) in the next five years.
Out of this proposed amount, 42 percent
will be spent on providing water supply connections to all urban households in
31 AMRUT cities, 30 percent will be spent on providing sewerage connections to
all households and 12 percent will be spent on ensuring drainage services and
the rest on urban transport and provision of green spaces and parks.
Keeping in mind the low availability of
sewerage network services in the Mission states, the state government also
intends to set up 19 STPs(Sewerage Treatment Plants) at a total cost of 4721.57
crore rupees to create a total treatment capacity of 869 million litres per
day.
India
funded 5 million US dollars grant to Palestine as Budgetary assistance
India on 12 October 2015 granted a cheque
of 5 million US dollars to the Palestinian government as a budgetary support.
The grant was handed over by Indian President Pranab Mukherjee during his visit to Palestine.
Both countries also announced five projects
worth 17.79 million US dollars aimed at capacity building in the Palestinian
territories. The projects include a 12 million US dollars techno park, a 4.5
million US dollars Palestine Institute for Diplomacy and a 1 million US dollars
India-Palestine Centre for Excellence in Gaza.
Mukherjee also reiterated India's support
to the Israeli-Palestinian crisis based on negotiations with UN Security
Council resolutions.
India
signed contract for microlight aircrafts with Slovenian firm Pipistrel
India on 12 October 2015 signed a deal,
worth 105.5 crore rupees, with Pipistrel, a Slovenian firm, for 194 micro-light
aircraft to be used by Indian Air Force, the Navy and the National Cadet Corps
(NCC).
The contract has been signed with the firm
for Virus SW 80/100. However, the Indian version of the aircraft will be
renamed as Garud.
The deal is signed after four years of
protracted negotiations with the Slovenian firm meeting all the requirements
put forth by India.
As per the deal, the entire quantity of 194
aircrafts must be delivered within 30 months from the day of the first
delivery.
The contract incorporates an option for an
additional 100 aircrafts within the third year if the buyer requests them.
It was in 2011 that India issued a Request
for Proposal (RfP) for the micro-light aircrafts.
Centre
drafts rules to regulate Uber, other ride-hailing firms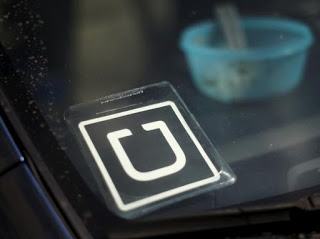 India has drafted guidelines to regulate
ride-hailing companies, including U.S.-based Uber and its domestic rival Ola,
for the first time laying down federal rules that could end months of
uncertainty on how they operate in the country.
The federal transportation ministry has
asked states to ensure companies operate with call centres and their taxis
follow emission norms, according to a six-page advisory issued last week and
reviewed by Reuters on Tuesday.
The guidelines also call for extensive
background checks of drivers to ensure passenger safety. Any person who has in
the past been convicted of any "cognizable offence" under India's
criminal laws should not be allowed to become a driver.
Although it is not yet clear whether the
guidelines will be binding on the states and much uncertainty still remains,
Uber and Ola both welcomed the move as a step in the right direction.
Ola, backed by Japan's Softbank, called the
advisory a "progressive directive" that will help it work closely
with different states. Uber said the guidelines were a "big leap" in
recognising regulations for such companies.
Appointments
–
Infosys
appointed Ranganath D Mavinakere as CFO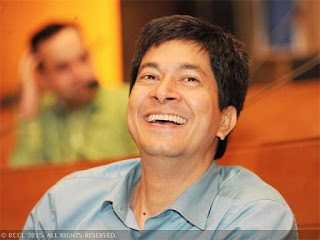 Indian IT giant, Infosys, on 12 October
2015 appointed Ranganath Dwarakanath Mavinakere as its Chief Financial Officer
(CFO). The appointment came after the resignation of Rajiv Bansal from the
post.
However, Bansal will continue as an advisor
to the CEO and the Board through 31 December 2015 to provide a smooth
transition.
Mavinakere has about 18 years of experience
in banking and IT services industries.
Before the appointment, he held the
positions of Executive Vice President and the Head of Strategic Operations, and
looked over the functions of Strategy Planning, Risk Management, Corporate
Marketing, and M&A. He also led the cost optimization initiative of the
company as part of the Chairman's Office.
P S Jayakumar
Takes Over As MD And CEO of Bank of Baroda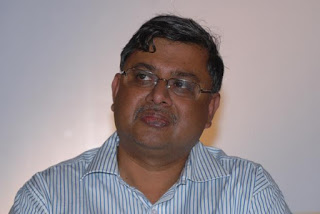 P S Jayakumar, the former chief executive
of VBHC Value Homes, today took charge as the new MD and CEO of the state-owned
Bank of Baroda for three years.
"Bank of Baroda has said P S Jayakumar
has assumed the charge of the office of Managing Director and CEO, Bank of
Baroda, on October 13, 2015," it said in a filing on BSE.
Jayakumar, 53, has taken over as the chief
of BoB at a time when the bank is under the investigation glare for an alleged
fraud and black money transactions worth over Rs 6,000 crore.
Last week, it was alleged that a whopping
Rs 6,172 crore was remitted from Bank of Baroda to Hong Kong camouflaged as
payments for non-existent imports like cashew, pulses and rice. The amount was
allegedly deposited in 59 accounts in cash as advance for imports that never
existed.
However, the bank's Executive director B B
Joshi yesterday clarified that the amount being mentioned was
"exaggerated" and the actual amount involved was only half of it.
RPower
appoints N Venugopala Rao as its Chief Executive Officer
Reliance Group company Reliance Power has
appointed N Venugopala Rao as its Chief Executive Officer (CEO). Rao, an MBA in
Finance & Marketing, is a power sector professional with over 34 years of
experience in project development, project finance, project planning, contracts management and Finance
& Accounts.
Before his appointment as the Reliance
Power CEO, Rao was CEO of Sasan Power Limited, a 100% subsidiary of the
company, which has developed Sasan Ultra Mega Power Project.
Awards
& Honors –
Veteran
filmmaker I.V. Sasi honoured with J.C. Daniel Award
Renowned Malayalam filmmaker I.V. Sasi on
12 October 2015 was awarded with the prestigious J.C. Daniel Award for the year
2014 for his contributions towards the Malayalam entertainment industry.
Sasi has made over 150 Indian films in
various languages and genres. However, he is mostly known for his South Indian
films.
He started his directorial career
officially with his first film Ulsavam. He has directed more than 170 films
over a span of 34 years. Most of his movies came out as super hits and some of
them are even classified as classics or good cinema.
In 1982, his film Aaroodam won the Nargis
Dutt Award for the best feature film on National Integration.


Regards
Team ExamPundit
Sponsored

(adsbygoogle = window.adsbygoogle || []).push({});
Books For 2015 Banking/Insurance Exams