Hello and welcome to ExamPundit. Here are the Important Current Affairs of 13th November, 2015. These are important for the upcoming IBPS Clerk and Other Banking and Insurance Exams.
Finance/Economy
–
Modi launches Neev
Fund in UK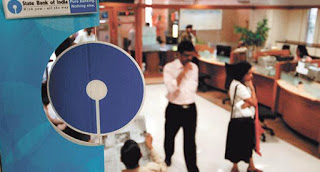 India's first Low Income State Infrastructure Equity
Partnership (the Neev Fund) was launched on Friday by Prime Minister Narendra
Modi in UK in the presence of David Cameron, Prime Minister, United Kingdom.
The Fund has co-investment from the UK Department of
International Development and the State Bank of India.
In a joint statement, the two Prime Ministers recognised the
importance of infrastructure for sustainable development.
The Fund aims to provide equity partnerships for small
infrastructure development in sectors like water & sanitation, clean energy
and urban infrastructure. It will seek to demonstrate sustainable and inclusive
development through small infrastructure projects within target sectors.
List of commercial
deals agreed during Narendra Modi's UK visit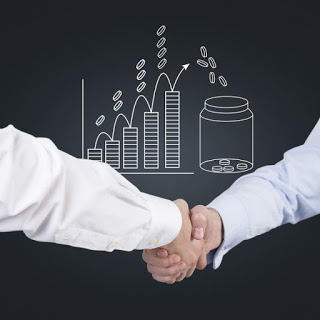 £9 billion worth of commercial deals have been agreed or
announced during Prime Minister Narendra Modi's visit to the UK They include:
In India
Light Source has announced a £2 billion investment in India
to design and manage 3 gigawatt of solar power in the country over the next
five years. This will employ 300 people in each of the two countries
OPG Power Ventures will invest £2.9 billion in India,
creating 4,200 MW of new power capacity in India focused on solar and thermal
power.
Vodafone is to invest £1.3 billion on upgrading and
expanding its network coverage, and on technology centres in Pune and
Ahmedabad. It will also create a Tier 4 data centre, and a new payment bank.
Kings College Hospital Foundation Trust and Indo UK
Healthcare PVT Ltd have agreed to set up a branch of Kings College Hospital in
Chandigarh. It will be the first of 11 new UK-Indo institutions of health,
adding up to £1 billion of investment into Indian health.
Subject to regulatory approval, Stanard Life, Bupa and Aviva
will invest £238 million in total into their Indian joint ventures.
Merlin Entertainments will open the first Madame Tussauds in
India in New Delhi in 2017, investing £50 million over 10 years in other brands
within its portfolio including LEGOLAND Discovery Centre, and Sealife Acquarium
Health product retailer Holland & Barrett International,
will partner with Apollo Hospitals in a £20 million deal to open 1,000 outlets
across India in five years, commencing in January.
In the UK
The government is to issue the first government backed rupee
bond in London to fund railway infrastructure projects. Full details are yet to
be released.
The London Stock Exchange Group and Yes Bank are to further
develop bond and equity issuance focused on Green Infrastructure Finance. Yes
Bank plans to list a green bond of £330 million through Medium Term Notes on
the LSE by December next year.
Housing Development Finance Corporation (HDFC) will issue
$750 million rupee denominated bonds, for trading on the London Stock Exchange,
Bharti Airtel will issue £500 million of sterling bonds to
be listed on the LSE.
Zyfin and Sun Global are listing an Indian fixed income
exchange traded fund on the LSE
Indiabulls Housing Finance Ltd has invested £66 million into
UK startup bank OakNorth, in which it will hold a 40 per cent stake.
State Bank of India is to open two new UK branches.
TVS is set to open a £20 million advanced logistics facility
in the UK.
India
–
India, UK strike 3.2
bn pound deal on energy, climate change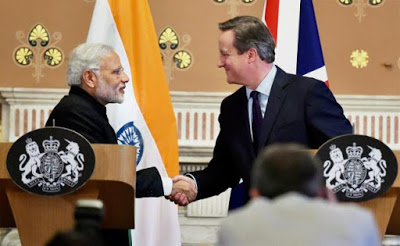 Ahead of the Paris climate summit, India and Britain have
agreed on a comprehensive package of collaboration on energy and climate change
which includes commercial deals worth 3.2 billion pounds.
During Prime Minister Narendra Modi's ongoing UK visit, the
two countries reaffirmed the importance of addressing climate change and
promoting secure, affordable and sustainable supplies of energy that will
support economic growth, energy security and energy access.
The package encompasses 3.2 billion pounds of commercial
agreements, joint research programmes and initiatives to share technical,
scientific, and financial and policy expertise.
This is aimed at encouraging the research, development and
eventual deployment of clean technology, renewables, gas and nuclear.
As part of the package, Britain also announced the UK
Climate Investments joint venture with the Green Investment Bank. This will
invest up to 200 million pounds in renewable energy and energy efficiency in
India and Africa.
World Famous Wax
Museum Madame Tussauds' to Open in Delhi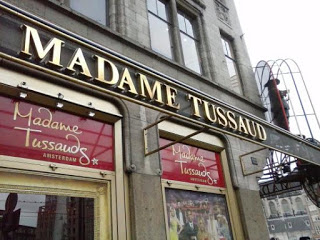 Madame Tussauds', world famous Wax Museum, will open its new
venture in New Delhi for Bollywood stars as part of the India-UK Year of
Culture in 2017, it was officially announced here coinciding with Prime
Minister Narendra Modi's maiden visit to the UK.
Bollywood stars such as Amitabh Bachchan and Katrina Kaif
are among the most popular exhibits at the famous waxworks in London.
According to the announcement by British Prime Minister
David Cameron, a Shakespeare First Folio, treasures from the British Museum and
a copy of the Magna Carts will go on touring displays in India for the 2017 cultural
exchange. A festival of India will be staged in the UK during the year.
India inked MoUs with
six countries in the International Civil Aviation Negotiations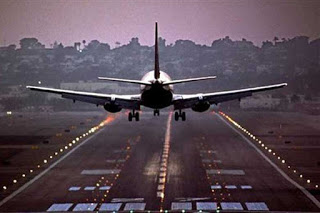 The Government of India announced on 12 November 2015 that
it signed Memorandum of Understanding (MoU) with six countries. These countries
are: Finland, Kazakhstan, Kenya, Sweden, Norway and Denmark, and Oman and
Ethiopia.
In addition, Agreed Minutes were signed with Serbia, Greece,
and European Commission. The Record of Discussions was signed with Brunei
Darussalam and Qatar.
The MoUs were signed during International Civil Aviation
Negotiations (ICAN) 2015, which was held in Antalya, Turkey from 19 to 23
October 2015.
Mou with Oman
As per the agreement signed between Indian and Oman,
additional 5131 seats were granted taking the total capacity entitlements from
16018 seats per week to 21149 seats per week for both sides.
Mou with
Kazakhstan
Both the countries agreed to review the initialled Air
Services Agreement (ASA) as per the latest Article 11 given by the Indian side.
Both the parties also agreed to third country airlines code
share and domestic code share operations to four points.
Mou with Kenya
As per the signed MoU, the capacity entitlements have been
increased from 14 frequencies for each side to 21 additional frequencies.
Hyderabad was allowed as an additional point of call for the
designated carriers of Kenya.
Domestic code share was agreed to from any 4 points by both
sides.
Kenya agreed to grant one additional point, intermediate and
beyond point with full 5th freedom rights in Africa to India.
Mou with Ethiopia
Capacity entitlements were increased from the existing 21
frequencies per week to 28 frequencies per week for both sides.
Ethiopia was allowed to exchange Bangalore in place of
Kolkata as a point of call.
Three additional domestic code share points exclusively to
code share with Air India were granted namely Jaipur, Kolkata and Pune.
Mou with Finland
The provisions namely code share, intermodal services,
routing flexibility and open sky on cargo, which are mandatory requirement of
Horizontal Agreement coming into force were agreed to by Finland.
Further domestic code share was agreed to on 5 points in the
territory of both parties.
The domestic code share points for the designated airline of
Finland are Bengaluru, Chennai, Hyderabad, Pune and Kolkata.
Mou with Sweden,
Norway and Denmark
Four provisions namely, code shares, intermodal, routing
flexibility and open sky on cargo, which are the mandatory requirements of
Horizontal Agreement coming into force was agreed to by the three Scandinavian
countries.
India accepted Norway's request to bring Norway-India
bilateral in line with Horizontal Agreement on receiving a letter to this
effect from European Council.
Sweden allowed India another new point namely Gothenburg for
code share operations.
Defence Minister
commissioned India's Coast Guard offshore patrol vessel 'Samarth'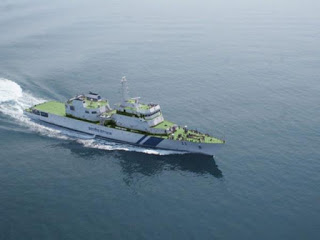 Defence Minister Manohar Parrikar on 10 November 2015
commissioned the India Coast Guard Offshore Patrol Vessel (OPV), 'Samarth' at
Vasco in Goa. It is Coast Guard's largest OPV.
The Ship built by Goa Shipyard limited is the first in the
series of six off Shore Patrol vessels. The 105m OPV is fitted with most
advance technology, navigation and communication equipment, sensors and
machinery. It has a maximum speed of 23 knots and has an endurance of 6000 nautical
miles at economical speed.
Samarth that will be based in Goa is also capable of
carrying pollution response equipment to contain any oil spill at sea. The
vessel will also carry one twin-engine helicopter and five high-speed boats.
President approved
Haryana Gauvansh Sanrakshan and Gausamvardhan Bill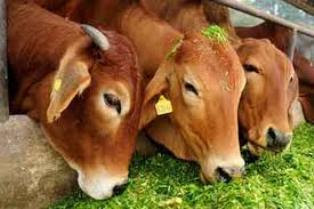 President Pranab Mukherjee on 12 November 2015 gave his
assent to the Haryana Gauvansh Sanrakshan and Gausamvardhan Bill.
The bill was passed by the Haryana Legislative Assembly on
16 March 2015.
Key provisions of
the bill
Cow slaughter in Haryana will invite rigorous imprisonment
ranging from 3 to 10 years and a fine of up to 1 lakh rupees.
Any person who attempts to export cows for slaughter will be
imprisoned for not less than 3 years and up to 7 years. In addition, fine
between 30000 rupees and 70000 rupees will be imposed.
The killing of a cow in an accident or for self-defence will
not be considered slaughter.
Awards
& Honors –
Abraham M Keita from
Liberia won the 2015 International Children's Peace Prize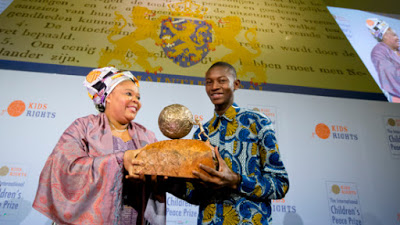 Liberian teenager Abraham M Keita was on 10 November 2015
awarded with the prestigious International Children's Peace Prize 2015. He was
awarded for his extraordinary and peaceful fight for justice for child victims
of physical or sexual violence, and for successfully campaigning for the
Liberian parliament to adopt the Children's Law.
Seventeen-year-old Keita received the prize from Nobel Peace
Laureate and his countrywoman Leymah Gbowee in The Hague. Gbowee in 2011 became
the first Liberian to receive the Nobel Peace Prize for her nonviolent struggle
for the safety of women and for women's rights to full participation in
Liberia's peace-building process.
Sameer Panda-led
Indian team won NASA award for Burst Prevention & Puncture Curative
technology
A team of Indian scientist led by Sameer Panda from Odisha
on 6 November 2015 won the NASA award for an innovative technology named Burst
Prevention & Puncture Curative (BPPC) technology. Udit Bondia, KN Panda and
Smitiparna Satpathy are the other members of the team.
They won the award in the Create the Future Design Contest-
2015 conducted by NASA Tech Brief in New York. Tech Brief is a contest jointly
organized by NASA and Society of Automobile Engineers, International.
They won the award for Mild Run Flat Tyre based on BPPC
technology and developed by TycheeJuno, a firm working on Disruptive and
Breakthrough Innovation in technology mostly related to automotive division.
Appointments
–
Indian-origin
barrister Kalyani Kaul sworn-in as Circuit Judge in the UK
Indian-origin barrister in UK, Kalyani Kaul was sworn-in as
a Circuit Judge in the UK on 9 November 2015. Now, she will be sitting at
Snaresbrook Crown Court with immediate effect.
54-year-old Kalyani is known for her extensive and wide
ranging experience in heavy-weight criminal defence work. She has spent 32
years defending serious and high profile cases.
She was called to the Bar in 1983 and later in 2009, she was
appointed as a Recorder by Queen Elizabeth II. As a Recorder she prepared cases
for trial and presided over hearings in county courts.
Report/Indexes
–
IEA released World
Energy Outlook 2015
International Energy Agency (IEA) on 10 November 2015
released the World Energy Outlook 2015 (WEO-2015). The report, in light of low
energy prices, calls for no complacency on energy security front and sees clear
signs that the energy transition is underway, that is, from fossils to
renewable.
The WEO-2015 presents updated projections for the evolution
of the global energy system to 2040 as well as detailed insights on the
prospects for fossil fuels, renewables, the power sector and energy efficiency.
It also presents an analysis on trends in CO2 emissions and fossil-fuel and
renewable energy subsidies.
India, which will move to the centre stage of global energy,
is the subject of an in-depth focus in WEO-2015.
Obituaries
–
Former Israeli
President Yitzhak Navon died
Yitzhak Navon, who served as the fifth president of Israel,
died on 6 November 2015 in Jerusalem. He was 94.
Navon was Israel's first Sephardic president. He served as
the fifth president of the country from 1978 to 1983 as a member of the
center-left Alignment party.
Born in 1921, Navon joined the pre-state Betar movement when
he was 12. Later, he enlisted in the Irgun. However, he left the Irgun at the
age of 18 over ideological differences. He later joined the Haganah, which
later became the Israel Defense Forces.


Regards
Team ExamPundit
Sponsored

(adsbygoogle = window.adsbygoogle || []).push({});
Books For 2015 Banking/Insurance Exams