Hello and welcome to ExamPundit. Here are the Important Current Affairs for 13 April, 2015.
PM's
Visit to Germany, France, Canada –
Modi inaugurates
German industrial fair, The Hanover Messe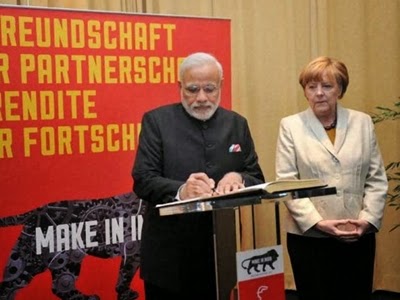 Prime Minister Narendra Modi opened on Sunday the Hanover
Messe, the world's largest industrial fair, alongside German Chancellor Angela
Merkel.
India is the partner country of this year's trade fair,
which brings together about 6,500 exhibitors from 70 nations. About 400
industry representatives are expected from India.
India plans to use its prominent role in Hanover to help get
rid of its image as a complicated place to do business in.
Part of a three-nation tour that includes France and Canada,
Mr. Modi's visit to the fair will include a tour of the premises and an
Indo-German Business Summit.
On Tuesday he is due in Berlin, where he will be greeted
with full military honours ahead of talks with Ms. Merkel at her office. While
in Germany, Mr. Modi is also due to hold talks with German Economics Minister
Sigmar Gabriel and German Foreign Minister Frank-Walter Steinmeier.
Mr. Modi is promoting his "Make In India"
campaign, which he launched in September 2014 to encourage foreign companies to
manufacture their products in India. The campaign identified 25 key sectors –
including automotive, pharmaceuticals, information technology and tourism and hospitality
– as having the maximum potential for growth.
Germany is India's largest trading partner in Europe and
total bilateral trade between the two countries was valued at 16.08 billion
euro (17 billion dollars) in 2013. There are currently more than 1,600
Indo-German business collaborations and 600 Indo-German joint ventures in
operation.
In France last week, Mr. Modi met with French President
Francois Hollande. The two leaders announced multiple bilateral deals,
including India's purchase of 36 Rafale fighter jets and two separate
agreements related to a nuclear power project in Jaitapur, in Maharashtra.
Finance
–
India to clock 7.9%
GDP growth in FY16: Morgan Stanley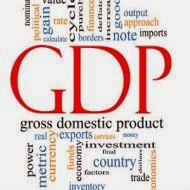 The country's economy will grow at 7.9 per cent this fiscal
and 8.4 per cent in FY 2016-17, on the back of policy reforms, spurt in
domestic demand and lower inflation, according to foreign brokerage Morgan
Stanley.
Under the new growth computation methodology, the GDP
expansion at market prices will go up to 7.9 per cent in FY16 and accelerate
further to 8.4 per cent in FY17, it said.
Stating that the risk to the growth forecasts are "evenly
balanced", it said the pace of policy actions to revive productivity dynamic,
strength of external demand recovery and trend in capital inflows into emerging
markets are the key factors to monitor.
The country switched to a newer system of GDP growth
computation, which made it the fastest growing major economy in the world.
Analysts still take the numbers with caution due to absence of back data.
Morgan Stanley said under the older series of growth, its
FY16 growth estimate remains unchanged at 6.5 per cent.
Business
Deals & MoUs –
Royal Dutch Shell Plc
acquired BG Group for about 70 billion US dollar
Royal Dutch Shell Plc on 8 April 2015 acquired BG Group for
about 70 billion US dollar. The deal would vault Shell far ahead of rivals like
Exxon Mobil Corp and Chevron Corp. in the race to build market share for
Liquefied Natural Gas (LNG).
The deal marks the most aggressive step yet in the
competition to be the world's dominant supplier of LNG.
LNG is a chilled form of natural gas used for electricity
generation and home heating.
The acquisition is a bet that countries like China, India
and others in the developing world will move toward cleaner burning fuels like
natural gas instead of coal amid growing pressure to curb emissions.
The rival firm Exxon Mobil, estimates that the global trade
in liquefied natural gas will more than triple through 2040, to nearly 100
billion cubic feet a day—roughly 40% higher than current U.S. gas output.
India
–
India, North Korea
Foreign Ministers Meet, Swaraj Conveys Security Concerns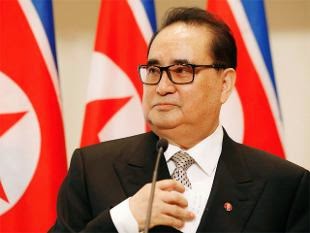 India's security concerns were today conveyed to Ri Su Yong,
Foreign Minister of North Korea which has close military ties with Pakistan.
Ri, the first ever Foreign Minister from his country to
visit India, held discussions with his Indian counterpart Sushma Swaraj in a
"frank and and friendly atmosphere", according to a statement by the
MEA.
The meeting, which comes nearly a month ahead of Prime
Minister Narendra Modi's visit to Seoul, also provided an opportunity to the
Indian side to re-assess its relationship with North Korea, which is under
heavy economic and other sanctions from the UN and western countries.
India has been worried over Pakistan's export of nuclear
fissile material and reports that Pyongyang has been supplying missiles to
Pakistan.
Despite sanctions and other multi-national efforts, the international
community has not been able to curb the deep ambitions of Pyongyang, which has
conducted several nuclear tests.
This has lead to tougher sanctions imposed on North Korean
banking, travel and trade, reflecting the country's increased international
isolation.
Election Commission
sets up committee to allow migrants to vote
After the government's green light to NRIs to cast their
votes from abroad, the Election Commission has set up a committee of senior
officers to consider whether electoral laws can be changed to empower voters
who have migrated to other States within the country.
The poll body is considering whether inter-State migrant
voters could retain their names on the electoral rolls of their native places,
and also, if they could cast their votes through mechanisms such as postal
ballot.
Under the present law, a person can be enrolled only at the
place he is residing. A migrant has to get himself enrolled in the new place.
A relaxation of this law would prove beneficial to
cadre-based parties in keeping their vote bank intact, especially in States
such as Kerala and Tamil Nadu where many youths are migrating to other States
for jobs.
Essar Power
commissions first unit at Paradip plant
Essar Power, one of India's leading private sector power
producers, today announced commissioning of the first unit of 30 MW project at
its 120 MW captive power plant at Paradip in Odisha.
In the coming months, the balance 90 MW (3 X 30 MW) would be
commissioned in phases, a company release said.
The 120 MW coal fired power plant will meet the power
requirement of Essar Steel's 12 million tonnes per annum integrated palletisation
facility in Odisha.
The facility comprises a palletisation plant at Paradip and
a beneficiation plant at Dabuna, connected through a 253 km slurry pipeline.
Upon completion, Essar Steel would have access to cheap and
reliable power supply, thereby improving its competitive edge.
Awards
& Honors
Bihari Puraskar for
Writer-Journalist Om Thanvi
Noted writer and journalist Om Thanvi has been selected for
the 2014 Bihari Puraskar for his book 'Muanjodaro', a travelogue which traces
remains of the Indus Valley Civilization.
In the book, Thanvi gives an detailed account of the famous
civilisation and presents an analytical study of the historical and cultural
heritage of India.
In literary circles, 55-year-old Thanvi is known for his
unique style of story telling in simple and lucid language.
Instituted by the K K Birla Foundation in 1991, Bihari
Puraskar is given annually to an outstanding literary work in Hindi or
Rajasthani published during last 10 years by a Rajasthani writer.
Apart from original residents of Rajasthan, it is open to
those living in the state for last seven years. The award carries a cash purse
of Rs one lakh, a citation and a plaque.
The selection for the award was made by a six-member panel
of academicians.
Thanvi was born on August 1, 1959 in Falaudi in Jodhpur. He
had worked in Rajasthan Patrika and Saptahik Itvari Patrika before joining
Hindi daily Jansatta in 1989.
Sports
–
Brijbushan Sharan
Singh re-elected as President of Wrestling Federation of India (WFI)
Brijbhushan Sharan Singh was on 11 April 2015 re-elected as
the president of the Wrestling Federation of India (WFI) for a four-year term.
As the president of the WFI he will guide the General
Council of the federation and set the policy tone in order to achieve the
objectives enshrined in the WFI Constitution.
He was elected unopposed during the 2012 elections also, as
no other candidate had filed a nomination for the post.
In the recent elections held in New Delhi, all the office
bearers and members of the executive committee in the previous term were
elected unopposed including ID Nanavati, VN Prasood who were elected as senior
Vice President and Secretary General respectively.
New Zealand won
Sultan Azlan Shah Cup men's hockey tournament by defeating Australia
New Zealand on 12 April 2015 won the 2015 Sultan Azlan Shah
Cup men's hockey tournament. In the final clash played at the Sultan Azlan Shah
Stadium in Ipoh, Malaysia, New Zealand defeated World Champions Australia 3-1.
New Zealand's win was steered by three saves from goalkeeper
Devon Manchester.
New Zealand won the title for only the second time since the
inception of Sultan Azlan Shah Cup competition in 1983. New Zealand's first
victory came in 2012 against Argentina.
On the other hand, Australia had won the cup in 1983, 1996,
2004, 2005, 2007, 2011, 2013 and 2014.
Earlier, India defeated South Korea 4-1 in a penalty
shootout to clinch the Broze medal (third position). This is the first major
win for India in Hockey since it won the Gold medal of Hockey at the Incheon
Asian Games 2014 defeating Pakistan in the final.
Sultan Azlan Shah Cup
Highlights:
Champion: New Zealand
Runner up: Australia
Third Place: India
Best Player: Andy Hayward of New Zealand
Fair Play Award (Raja Ashman Shah Trophy): Canada
Top scorer: Jamie Dwyer of Australia with 7 goals
Best Goalkeeper: Devon Manchester of New Zealand
Man-of-the-match: Mark Knowles of Australia
World
–
NASA offers $18,000
to people to stay in bed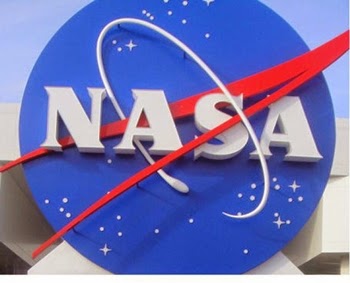 NASA is offering to pay people USD 18,000 — all they have to
do is spend 70 days in bed.
The US space agency's 'Bed Rest' research is designed to
study the effects of prolonged exposure to micro-gravity and requires
participants to remain horizontal for a period of 70 days.
In the study, scientists will gauge how effective exercise
would be for astronauts who lose muscle, cardiovascular and bone function while
in zero-gravity conditions.
Participants would first spend two to three weeks moving
around and doing normal everyday things inside the "bed rest facility".
They would then spend 10 weeks lying in a bed with their
body tilted slightly backwards with their head down and feet up.
The only way to relieve and clean oneself would be by using
a plastic bedpan and washing with a hand-held shower-head while still
horizontal. The test subjects may also experience back and neck pain from
constant lying down.
Obituaries
–
German Nobel laureate
Gunter Grass dies at age 87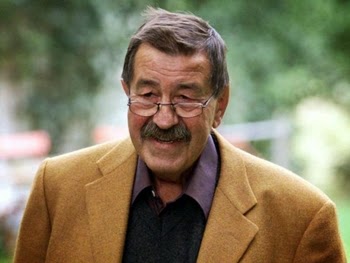 Gunter Grass, the Nobel-winning German writer who gave voice
to the generation that came of age during the horrors of the Nazi era but later
ran into controversy over his own World War II past and stance toward Israel,
has died. He was 87.
Grass was lauded by Germans for helping to revive their
culture in the aftermath of World War II and helping to give voice and support
to democratic discourse in the post war nation.
Yet he provoked the ire of many in 2006 when he revealed in
his memoir "Skinning the Onion" that, as a teenager, he had served in the
Waffen-SS, the combat arm of Adolf Hitler's notorious paramilitary
organization.
In 2012, Grass drew sharp criticism at home and was declared
persona non grata by Israel after publishing a prose poem, "What Must Be Said,"
in which he criticized what he described as Western hypocrisy over Israel's
nuclear program and labelled the country a threat to "already fragile world
peace" over its belligerent stance on Iran.
"The Tin Drum" became an overnight success a fact that Grass
told in 2009 surprised him. Asked to reflect why the book became so popular, he
noted that it tackles one of the most daunting periods of German history by
focusing on the minutiae in the lives of ordinary people.
Then he quipped- "Perhaps because it's a good book."
Three decades after its release, in 1999, the Swedish
Academy honoured Grass with the Nobel Prize for literature, praising him for
setting out to revive German literature after the Nazi era.


Regards
Team ExamPundit
Sponsored

(adsbygoogle = window.adsbygoogle || []).push({});
Books For 2015 Banking/Insurance Exams