Banking/RBI/GDP
News –
1. ICICI Bank
launched India's first digital bank, Pockets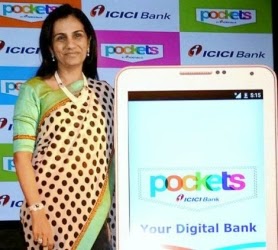 ICICI Bank on 10 February 2015 launched India's first
digital Bank on mobile phone, Pockets. This digital e-wallet can be downloaded
from Google Playstore.
Pockets, the digital e-wallet uses a virtual VISA card that
enables the users to transact on any website or mobile application in India.
Features of
Pockets
Users can fund it from any bank account across India and
start transacting immediately. It requires no documentation or branch visit
Users can also choose to add a zero balance Savings Account
to the wallet, which will allow them to earn interest on their idle money
The e-wallet of Pockets is India's most comprehensive wallet
which can be used to pay on all websites and mobile apps in the country
This e-wallet allows users to instantly send/request money
to/from any e-mail id, mobile number, friends on Facebook and bank account
This e-wallet allows a person to pay bills, recharge
mobiles, book movie tickets order food, send physical & e-gifts, split and
share expenses with friends by using this e-wallet
2. Federal Bank
launches video conference facility
Federal Bank has launched a video conference facility
'VConnect' that enables customers to interact with the bank's relationship
managers face-to-face from any part of the world.
VConnect is accessible through the bank's Web site.
The private sector bank, in a statement said, this facility
opens up one more touch point for Federal Bank's customers, especially the NRI
clientele, to directly reach out to the bank executives for availing themselves
of specialised services on loans, savings, investments and insurance products,
and also wealth management and advisory services.
Although VConnect will initially be available during office
hours on all working days (10 am to 5.30 pm IST on week days and 10 am to 2 pm
IST on Saturdays), plans are afoot to extend the service 24 X 7.
3. Mahindra Finance
in talks with IFC for JV for Payment Bank
Tech Mahindra today said its sister company Mahindra Finance
will become equal shareholder if the Reserve Bank clears its payment bank
licence, and the company is also in talks with the World Bank Group member IFC for
a partnership in the foray.
The payments bank floated by the Mahindras wants to learn
from the best global experiences, where IFC will be of help with experiences
from its investee companies from the world over, he said, adding Tech Mahindra
is also in talks with mobile operators for a tie-up.
The Reserve Bank accepted applications from over 40
companies/individuals last week for payment banks.
Most of the big telecom players who possess huge
distribution networks have entered the fray. Reliance Industries tied up with
SBI; Airtel with Kotak Bank.
4. Standard chartered
revises FY16 GDP growth forecast to 7.7% from 6.3%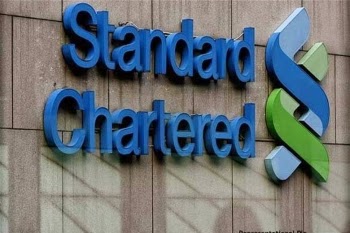 The statistical boost to GDP is likely to continue in the
next financial year as well, as the Indian economy is expected to clock 7.7 per
cent growth under the new series, higher than 6.3 per cent projected under the
older series, says a report by Standard Chartered.
According to the global financial services major, strong GDP
prints in 2013-14 and 2014-15 are driven more by "statistical factors" after
India released a new GDP series on January 30 rather than a pick-up on the
ground.
The RBI will therefore need to reassess its potential growth
estimates (6.0-6.5 per cent) in view of the new GDP data and assess any slack
in the economy.
The Reserve Bank on its February 3 policy review left
interest rate unchanged saying there was no substantial development on
inflation or fiscal fronts to warrant a fresh reduction.
This stance follows a surprise rate cut by RBI on January 15
to tackle disinflationary pressure.
Business/Finance
News –
5. Union Government
approved increase of authorised Share Capital of NMDFC
Union Government on 10 February 2015 approved a proposal to
increase the authorised Share Capital of the National Minorities Development
and Finance Corporation (NMDFC) to 3000 crore rupees from 1500 crore rupees.
NMDFC works for welfare of minorities.
The decision was taken in a Union Cabinet meet chaired by
Prime Minister Narendra Modi.
Apart from this, the Cabinet also gave approval to revise
the shareholding pattern to 73:26:1 from 65:26:9 among the Centre, States/Union
Territories and individuals/institutions, respectively. Further, approval was
also given for restructuring of the NMFDC's business model.
The decision will enlarge the quantum of funds available for
economic activities, better coverage and enhanced outreach.
6. Star India Pvt Ltd
acquired Telugu television channel Maa Television Network Ltd
Star India Pvt. Ltd on 11 February 2015 acquired the Telugu
television channel network Maa Television Network Ltd (MTNL) including its
brand, assets and four channels for an undisclosed amount.
With this acquisition, Star India will get access to the
Telegu TV market, the second largest regional market in India in terms of
revenue potential. The acquisition will come into effect once the policies and
procedures in the business of Maa TV are aligned with the policies of Star
India.
However, the management of Maa Television Network will
remain with its owners Nimmagadda Prasad, Telugu film personalities
Chiranjeevi, Akkineni Nagarjuna and Allu Arvind.
News related to India –
7. HADR Exercise
conducted by Indian Navy in the Lakshadweep Islands
Indian Navy on 9 February 2015 conducted a large scale
Humanitarian Assistance and Disaster Relief (HADR) exercise in the Lakshadweep
Islands (Karavati, Aggatti, Kalpeni and Androth).
The HADR exercise was designed to validate Indian Navy's
readiness and capability to handle major cyclone striking the Lakshdweep
Islands and disrupting essential services, causing widespread destruction of
property, loss of life and dislocation of personnel.
The exercise saw participation of more than 20 Indian Naval
Ships from the Western and Eastern Fleet along with various aircraft of the
Indian Navy. The exercise was conducted in an area of about 8000 square miles
in the Indian Ocean.
World
News –
8. USA & UK shuts
Yemen embassy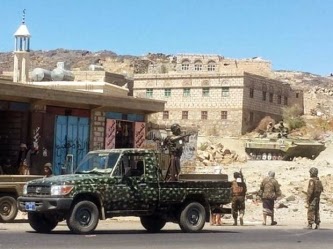 The British government says it has closed its embassy in
Yemen and evacuated all its diplomatic staff amid turmoil there following
Shiite rebels seizing power in the Arab world's poorest country.
In a statement today, UK Minister for the Middle East Tobias
Ellwood said all embassy staff in Yemen's capital, Sanaa, left early this
morning. The statement also calls for all British nationals to "leave
immediately."
The UK decision comes after the US Embassy there closed and
America evacuated its staff.
Yemen has been in crisis for months, with Shiite Houthi
rebels besieging the capital and then taking control.
Yesterday, U.S. officials said the embassy closure would not
affect counterterrorism operations against al-Qaida's Yemen branch, which
America views as the world's most dangerous branch of the terror group.
Books and Authors –
9. Fragile Frontiers:
The Secret History of Mumbai Terror Attacks written by SK Rath
The book Fragile Frontiers: The Secret History of Mumbai
Terror Attacks was written by SK Rath. The book was published by Routledge,
London and simultaneously published in India and the United States in August
2014.
The book is about terrorism in South Asia, centering on the
2008 Mumbai attacks.
This book is a hitherto neglected, intriguing and analytical
description of terrorism in South Asia, centering on the diabolic Mumbai
Attacks conspiracy of Pakistan's Inter-Services Intelligence; the duplicitous
terror policy of the United States; and the lackadaisically self-inflicted
capitulation of the Indian State.
Sports
News –
10. Union Ministry of
Youth Affairs & Sports revised Rashtriya Khel Protsahan Puruskar Scheme
The Union Ministry of Youth Affairs & Sports on 11
February 2015 revised the Rashtriya Khel Protsahan Puruskar Scheme.
In the revised
scheme, the Rashtriya Khel Protsahan Puruskar will be given in four categories,
and they are:
Identification and nurturing of budding/young talent
Encouragement of sports through Corporate Social
Responsibility (CSR)
Employment of sportspersons and sports welfare measures
Sports for Development
This revised scheme has prescribed the eligibility criteria
of all the four categories.
11. National Games
mascot in Limca Book of Records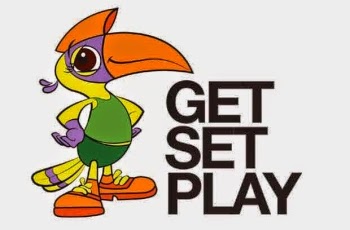 National Games mascot Ammu, the Great Hornbill, has
immortalised itself by finding a mention in the Limca Book of Records.
The mascot found a place in the record books owing to a
play, Kalikkunna Kuttikalkkayi Bharatham Kathirikkunnu (India Awaits Children
Who Play) in which Ammu is featured.
According to the Limca Book's 2015 Special Literature
Edition, it is a play about a mascot which had been staged in most number of
schools.
Awards
and Honors –
12. Dr. Ambedkar
National Merit Awards conferred by Thaawar Chand Gehlot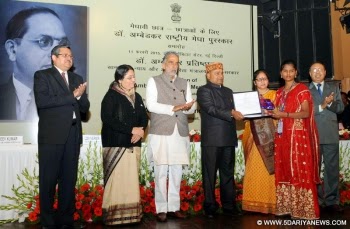 The Union Minister for Social Justice & Empowerment,
Thaawar Chand Gehlot on 11 February 2015 distributed the Dr. Ambedkar National
Merit Awards. The awards were given away to 84 Students belonging to Scheduled
Castes and Scheduled Tribes category.
The awards were given to Meritorious Students of Secondary
and Sr. Secondary School 2014 conducted by State/Central Education
Boards/Councils under Dr. Ambedkar National Merit Awards.
Obituaries
–
13. Veteran
journalist Diptosh Majumdar died
Senior journalist Diptosh Majumdar died on 8 February 2015
after suffering from acute myelocytic leukemia (AML) at a private hospital in
Delhi. He was 55.
Born in 1958, Majumdar began his career as a city reporter
at The Statesman, Kolkata. He had over 26 years of experience in journalism
during which he covered news related to environment, government, administration
and elections throughout the country.
Majumdar had worked as national affairs editor with CNN-IBN
news channel and was part of the core team that launched the channel in 2005.
Jobs
and Career –
14. Syndicate Bank to
hire 5,000 people during FY16
Syndicate Bank will hire about 5,000 people in financial
year 2015-16 to meet its growth plans. This will include 2,900 officers and
2100 clerical cadre staff, said T.K.Srivastava, Executive Director, Syndicate
Bank.
"We have already placed an indent with the Institute of
Banking and Personnel Selection to hire about 5,000 during next financial
year," Srivastava said announcing the Bank's December quarter results. The
Bank currently has about 29,000 employees managing a total of 3463 branches as
of December, 2014. About 800 employees are expected to retire by end-March.
Syndicate Bank has seen its business per employee increase
to Rs. 14.52 crore at the end of December quarter as against Rs. 12.81 crore in
the corresponding period last year, a growth of 13.3 per cent. However, the net
profit per employee on an annualised basis stood at Rs. 4.37 lakh as against
Rs. 5.95 lakh in December quarter last year.