Hello and welcome to ExamPundit. Here are the Important Current Affairs of 10th September, 2015. These are important for IBPS PO V Exam.
Finance/Industry
–
RBI allows importers
to raise trade credit in rupee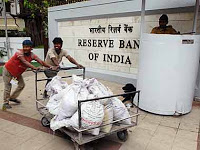 In a bid to provide greater flexibility for structuring of
trade credit arrangements, the Reserve Bank of India (RBI) has allowed resident
importers to raise trade credit in rupees provided the riders are met.
It can be raised after entering into a loan agreement with
the overseas lender.
"Trade credit can be raised for import of all items
except gold permissible under the extant Foreign Trade Policy," said the
regulator on Thursday.
Trade credit period for import of non-capital goods can be
up to one year from the date of shipment or up to the operating cycle whichever
is lower.
According to RBI trade credit period for import of capital
goods can be up to five years from the date of shipment. Besides that no
roll-over or extension can be permitted by the bank beyond the permissible
period.
As per the riders banks can permit trade credit up to $20
million equivalent per import transaction. Banks are permitted to give
guarantee, letter of undertaking or letter of comfort in respect of trade
credit for a maximum period of three years from the date of shipment.
HDFC Life launches
online unit-linked pension plan
Private life insurer HDFC Life has announced the launch of
Click2Retire, an online Unit Linked Pension plan that aims to help individuals
to plan retirement by starting to invest as early as 18 years of age.
The plan only charges fund management fee and investment
guarantee charge.
This plans provides option of single, limited & regular
pay in one product. It also has capital guarantee along with the benefit if
gaining from upsides from the market.
Ford signs MoU with
Tamil Nadu
Ford Motor Company today confirmed new investment dedicated
towards expanding operations in Tamil Nadu. Sources said that the company would
invest around Rs 5,000 crore, however company did not confirm it.
The company did not disclose the investment, which will be
additional to previous recent investment in India of $2 billion, this new
investment will be dedicated towards future capacity expansion at the Ford
Chennai Plant and the establishment of a new global engineering and technology
center.
Sources said that the investment could be in the rage of
around Rs 5,000 crore over the next 5 years, which the company did not confirm
and spokesperson was not available for comment.
Representatives from Ford and the Government of Tamil Nadu
signed a memorandum of understanding (MoU) at Global Investor Meet, paving the
way for a Ford campus across 28 acres land.
Union Cabinet
approved India's Preferential Treatment to LDCs in Trade in Services in the WTO
The Union Cabinet on 9 September 2015 approved India's
Preferential Treatment to Least Developed Countries in Trade in Services in the
World Trade Organisation (WTO).
In the realm of Trade in Goods, India has already made a
very generous offer to LDCs in the form of a Duty Free Tariff Preference (DFTF)
scheme.
Features of
Preferential Treatment to LDCs
It is applicable to following three areas
Article XVI of the GATS (Market Access)
Technical Assistance and capacity building
Waiver of visa fees for LDC applicants applying for Indian
Business and employment visas
While implementation of the article XVI of the GATS will
have no direct financial implications,
technical assistance and capacity building components and provision
related to visa fees will cost 3 crore and 2.5 crore rupees respectively.
India
–
INS Vajrakosh
commissioned by Defence Ministry at Karwar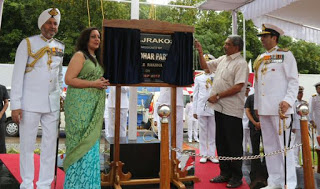 The INS Vajrakosh was on 9 September 2015 commissioned by
the Defence Minister Manohar Parrikar at Karwar, Karnataka. INS Vajrakosh is
the latest establishment of the Indian Navy.
The Naval units operating out of Karwar are required to be
equipped with specialised armaments and missiles. These sophisticated missiles
and ammunition require special storage facility and specialised servicing
facilities. INS Vajrakosh will have all the required infrastructure to meet
these requirements.
The commissioning of INS Vajrakosh, the third naval
establishment commissioned in Karwar, will allow the Indian Navy to further
bolster the offensive and defensive capabilities of its platforms. INS
Vajrakosh has some of the most significant naval assets already in service or
being inducted.
India, Indonesia
signed pact to cooperate on criminal matters
India and Indonesia on 9 September 2015 signed a pact for
repatriation of wanted prisoners and cooperation in all criminal matters
including gathering evidence.
In this regard, Union Ministry of Home Affairs issued an
official gazette notification for service or execution of summons or warrant in
relation to criminal matters in both countries.
Under the agreement, India will execute summons to an
accused person or to any person requiring to attend and produce documents or a
search-warrant issued by an Indonesian court. While, Indonesia will reciprocate
with similar action, if there is any request from any Indian court.
SunEdison Inc, Tamil
Nadu Government signed MoU to develop 2-GW projects
US-based global renewable energy company SunEdison Inc,
SunEdison on 9 September 2015 signed Memorandum of Understanding (MoU) with
Tamil Nadu government to develop 2 gigawatts (GW) of wind and solar power
projects in the state in the next five years.
The company will invest 12000 crore-14000 crore rupees in
the next five years for setting up the projects. Of the 2GW planned projects,
1.2 GW will be solar and the rest will be wind energy. The company will set up
the solar projects in small capacities of 10 MW to 50 MW as it requires smaller
parcels of land than big projects.
The 2 gigawatts project is a part of SunEdison's larger plan
to develop 15.2 gigawatts of renewable energy in the country by 2022. With this
MoU, SunEdison will support Tamil Nadu's
clean energy future and will make progress towards larger commitment.
Awards
& Honors –
Acclaimed writer
Jhumpa Lahiri awarded with 2014 National Humanities Medal by White House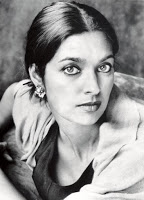 Short story writer and novelist Jhumpa Lahiri was on 10
September 2015 awarded with the 2014 National Humanities Medal by the White
House, United States. The medal was conferred onto her by President Barack
Obama at a ceremony at the White House.
Lahiri was among
10 recipients of the award. Other 9 awardees are:
Annie Dillard, author
Everett L. Fly, architect and
preservationist
Rebecca Newberger Goldstein,
philosopher and novelist
Evelyn Brooks Higginbotham,
historian
Fedwa Malti-Douglas, scholar
Larry McMurtry, novelist
Vicki Lynn Ruiz, historian
Alice Waters, author and food
activist
Born in London, Lahiri holds a bachelor's degree from Barnard
College at Columbia University; master's degrees in English literature, and a
Ph.D. in Renaissance studies from BU.
In July 2015, Lahiri joined the Princeton University faculty
as a professor of creative writing in the Lewis Centre for the Arts. Prior to
coming to Princeton, Lahiri was a writer in residence at John Cabot University
in Rome, and she has held the same position at Vassar College and Baruch
College.
Anupam Kher conferred
with Honoured Guest of Texas award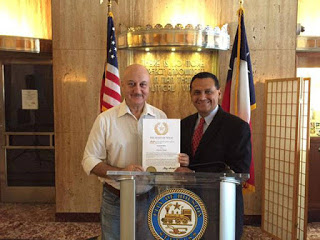 Bollywood actor Anupam Kher was on 7 September 2015
conferred with the Honoured Guest of Texas award for his contribution to the
cinema and the world of art.
The 60-year-old actor received the award by Deputy Mayor of
Houston Ed Gonzalez on behalf of Texas Governor Greg Abbot.
Earlier in first week of September 2015, he was conferred
with a Senate Proclamation award by the Texas State Senate.
Besides, Houston Mayor Annise Parker in August 2015 declared
7 August as Anupam Kher Day in Houston, after success of his show titled Anupam
Kher's play Mera Matalab Vo Nahi Tha (My intention was not that). The show
gathered immense popularity in Houston and 15 other cities of America like
Toronto, Vancouver and others.
World
–
NASA plans to explore
Jupiter's moon Europa for alien life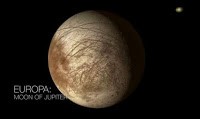 NASA is planning to launch a landing probe to Jupiter's moon
Europa by mid-2020s in the hope of discovering alien life on the
ocean-harbouring moon.
While the main thrust of the Europa mission, which NASA aims
to launch by the mid-2020s, involves characterising the icy satellite from afar
during dozens of flybys, the space agency is considering sending a small probe
down to the surface as well.
NASA has also asked the European Space Agency if it would be
interested in contributing a lander, ice-penetrating impactor or other
piggyback probe to the roughly $2 billion Europa mission, Space.com reported.
Europa is covered by an ice shell perhaps 80 kilometres
thick, but underneath this crust is thought to lie a huge ocean of liquid water
about 20 kilometres deep.
At least five other moons in the solar system are believed
to harbour such subsurface seas, Kevin Hand, deputy chief scientist at JPL's
Solar System Exploration Directorate, said.
Days
–
World Suicide
Prevention Day observed with theme Preventing Suicide: Reaching Out and Saving
Lives
World Suicide Prevention Day (WSPD) was observed on 10
September 2015. The theme of the World Suicide Prevention Day 2015 is
Preventing Suicide: Reaching Out and Saving Lives.
The theme speaks up to reduce the stigma around talking
about suicide prevention. It encourages us all to consider the role that
offering support may play in combating suicide.
The day is observed, in order to provide worldwide
commitment and action to prevent suicides, with various activities around the
world.
Telangana Language
Day observed to commemorate birth anniversary of Kaloji Narayana Rao
First Telangana Language Day (Telangana Bhasha Dinosthavam)
was observed on 9 September 2015. The day was observed to commemorate the birth
anniversary of noted poet Kaloji Narayana Rao, who was called people's poet.
The day was observed to popularise Telangana Language which
has influence of Deccani Urdu, Marathi and Kannada. On the occasion, several
programmes, like literary programmes and workshops, were held across the state.
Besides, the state Government also awarded its first ever
Kaloji Award on renowned litterateur Dr Ammangi Venugopal for his contribution
to the literary world of Telangana.
Sports
–
Abitha Mary Manuel
and Anamika Das bagged bronze medals in 2015 CYG
Abitha Mary Manuel and Anamika Das on 9 September 2015 won
bronze medals at the 5th Commonwealth Youth Games (CYG) in Apia in Samoa.
Manuel won the medal in girls 800m race, while Das won it in
shot put event on the third and final day of athletics competitions.
With the two bronze, India's medal count swelled to 10 in
total (4 gold, 2 silver, and 4 bronze).
Track and field athletes contributed 2 gold, 1 silver and 3
bronze in India's total medal count.
Daily
Expected Questions on Stock GK:
1. Dadaji Kondadev
Stadium is located in which city?
– Thane, Maharashtra
2. Mahanadi river
flows through which of the following Indian state(s)?
– Odisha and Chhattisgarh
3. Dr. Shyama Prasad
Mukherjee Thermal Power Station is located in which state?
– Chhattisgarh
4. Headquarter of
Oriental Bank of Commerce is located in which city?
– Gurgaon
5. Ulaanbaatar is the
capital and largest city of which country?
– Mongolia


Regards
Team ExamPundit
Sponsored

(adsbygoogle = window.adsbygoogle || []).push({});
Books For 2015 Banking/Insurance Exams