Hello and welcome to ExamPundit. Here are the Important Current Affairs Update of 10th October, 2015. These are Important for the upcoming IBPS PO V Mains and IBPS Clerk Exam 2015.
Industry/Economy
–
Retail major Future
Group tied-up with Baba Ramdev's Patanjali Ayurved
Retail major Future Group on 9 October 2015 tied-up with
Baba Ramdev-promoted Patanjali Ayurved to sell the Patanjali's FMCG products on
its stores with plans for joint manufacturing in future.
With this partnership, Patanjali's FMCG products including
staples, nutrition, hair care, skin care, dental care and toiletries will now
onwards be also sold on Future Group's Big Bazaar, KB's and EasyDay outlets
across India.
Moreover, Patanjali is also planning to launch products like
pasta, oats, noodles, juices and muesli soon and is targeting to achieve 5000
crore rupees turnover this fiscal. It
will also increase number of its production units in different parts of India
including South India, Madhya Pradesh and Rajasthan, among others, without
sharing investments details.
Protocol for
establishment of the India-Ecuador Joint Economic and Trade Committee (JETCO)
signed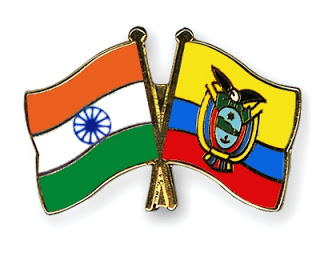 The Ambassador of Ecuador to India, H.E. Mr. Mentor
Villagomez met Ms. Rita Teotia, Commerce Secretary, Government of India on 9th
October, 2015 and discussed measures to enhance bilateral trade and investment
relations between both the countries. During the year 2014-15, the bilateral
trade between the two countries stood at US $ 1290.77 million.
The Protocol for the establishment of the India-Ecuador
Joint Economic and Trade Committee (JETCO) was signed during the meeting with
the aim of further improving, deepening and strengthening the existing trade
relationship between India and Ecuador. The JETCO will function as the primary
forum for discussion and other promotional activities on trade and investment
issues and will be meeting once in every two years. The first meeting of the
JETCO is proposed to be held early next year in India.
India
–
Kerala Government
launched Operation Valsalya to track missing children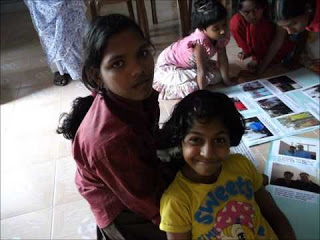 The Kerala government on 9 October 2015 launched the Operation
Valsalya project to trace, rescue and reunite the missing children with their
family. This ambitious programme is envisaged to be implemented on the lines of
the much acclaimed Operation Smile project in Ghaziabad.
According to police statistics of Kerala, as many as 69
children have been kidnapped or abducted across the state till June this year.
While 116 children were kidnapped in the state in 2014, the number was 136 in
2013 and 147 in 2012.
World
–
EU launched second
phase of Operation Sophia to fight traffickers in Mediterranean Sea
Operation Sophia: Naval operation launched by the European
Union against human smugglers and traffickers in the Mediterranean Sea.
The term Operation Sophia was in news on 7 October 2015 as
the European Union Naval Force for Mediterranean (EUNAVFOR MED) launched its
second phase.
The launch has become necessary as the International
Organization for Migration (IOM) estimated that the death toll due to the
ongoing the Mediterranean Migration Crisis could go up to 30000 in 2015 as
around 1 million refugees are set to cross the sea in unregulated and illegal
vessels owned by traffickers.
Wipro and First Book
to provide 35000 new books to kids in need in 5 Cities in U.S. & Canada
India's leading information technology company Wipro Ltd.
and First Book, a non-profit social enterprise, on 8 October 2015 entered into
a partnership to provide new books to children in need across five cities in
the USA and Canada.
Under this partnership, around 35000 books will be
distributed to educators and program leaders serving kids from low-income
families in Jefferson City (Missouri), Atlanta, Houston, East Brunswick (New
Jersey) and Edmonton, Canada.
The present initiative is in addition to the Wipro
Fellowship program that was launched for US teachers in 2013 to help improve
Science & Math Education in Schools.
It was launched in alignment with the initiative of the
science & technology, engineering and mathematics (STEM) Education
initiative of the US Department of Education.
Besides, Wipro is also active serving the Indian education
sector with its initiatives like Applying Thought in Schools-to improve the
quality of school education-and Mission10X-to enhance employability skills of
engineering graduates.
Ramakumar Raman, an
18-year-old Indian boy is the world's youngest chartered accountant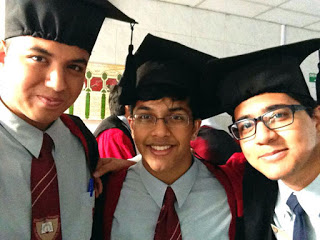 Chartered Accountancy course is a hard nut to crack, people
who complete this course are usually in the north of their twenties, but the
story of Ramkumar Raman is entirely different. This 18-year-old Indian from The
Indian High School Dubai is the youngest CA in the world.
He has been recognized by the Association of Chartered Certified Accountants (ACCA) which the global
professional accounting body in the Gulf, as the youngest affiliate to have
been registered among the others, reports the Khaleejtimes.
Another commendable achievement by Raman is that he cleared
all the 14 papers in the very first attempt, which is a rarity in this field.
Raman who hails from a family of chartered accountants in
Chennai, started his coaching for
examinations in September 2012 and wrote the final paper in June 2015. He
initially wanted to study for the ACCA to gain more knowledge in accounting and
finance, but didn't for a second think that he would clear all the papers at a
lightening speed.
Sports
–
Vijender knocks out
Whiting to win his pro debut bout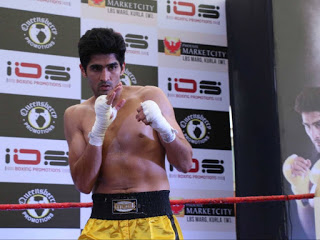 Lot of surprise, some skepticism and a few brickbats
followed his decision to quit amateur boxing and star Indian pugilist Vijender
Singh will look to live upto the unprecedented hype when he makes his
eagerly-awaited professional debut against Britain's Sonny Whiting in
Manchester on Saturday.
The 29-year-old, who scripted history as an amateur by
becoming India's first Olympic and World Championships medallist, is all set to
begin a new chapter in his illustrious boxing career.
In his debut middleweight pro bout, the strapping six-footer
faces a cocky opponent in Whiting, who has promised to put him "through
hell". The 26-year-old from Rochester is three-bouts old in the circuit
and has a 2-1 win-loss record.
Despite the verbal provocations, Vijender has remained his
usual composed self and has promised to answer every threat with his punches in
the ring.
Sania, Martina Lift
China Open Trophy
Extending their incredible unbeaten record, Sania Mirza and
Martina Hingis today lifted their eighth trophy of the season and fourth in a
row, winning the WTA China Open, here today.
The top seeds faced stiff resistance from sixth seed Taipei
girls Hao-Ching Chan and Yung-Jan Chan before winning 6-7 (9) 6-1 10-8 in the
final which lasted one hour and 40 minutes.
In the match tie-breaker, the two pair were going neck and
neck and the score was 7-7 at one stage but Sania and Martina won three of the
next four points to clinch the issue.
It was fourth title in a row for the Sania-Martina pair.
In a remarkable run, they have dropped only two sets in
their last 17 matches in four tournaments.
It was ninth title for Sania in the 2015 season and eighth
with Swiss great Martina.
They had won titles at Indian Wells, Miami, Charleston,
Wimbledon, the US Open, Guangzhou and Wuhan before today's win.
Appointments
–
Sekhar Basu appointed
as chairman of Atomic Energy Commission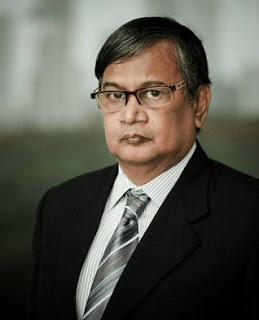 Sekhar Basu was on 10 October 2015 appointed as the chairman
of Atomic Energy Commission (AEC). By virtue of this position, he will also
occupy the office of secretary, Department of Atomic Energy (DAE).
He will succeed RK Sinha who superannuates on 23 October
2015 and will be in the office till 19 September 2016.
Basu is presently the director of Bhabha Atomic Research
Centre (BARC), Mumbai, and also the Chief Executive of Nuclear Recycle Board
(NRB), which is a part of BARC.
Basu and his colleagues are mainly responsible for evolving
strategies for safe radioactive disposal of waste in gas, liquid and solid
forms containing various levels of radioactivity.
Obituaries
–
Renowned Carnatic
Flautist Natesan Ramani died
Renowned Carnatic flautist Natesan Ramani died of cancer on
9 October 2015 in Chennai, Tamil Nadu. He was 82. He is survived by his wife,
two sons and two daughters.
He was known for introducing the long flute in Carnatic
music and had developed his own inimitable style in the field of flute music
especially on Venu flute. He first learnt the music from his maternal
grandfather Sri Aazhiyur Narayanaswami Iyer who was a well-known flute artist
and singer.
Ramani also performed jugalbandhis with Hariprasad
Chaurasia, MS Gopalakrishnan, N Rajam, Pandit Viswamohan and even with mandolin
U Srinivas.


Regards
Team ExamPundit
Sponsored

(adsbygoogle = window.adsbygoogle || []).push({});
Books For 2015 Banking/Insurance Exams


EP Recommends: Practicemock Free Mock Tests