Hello and welcome to ExamPundit. Here are the Important Current Affairs for 10th April, 2015.
Finance/Economy
–
India's first IFSC
becomes operational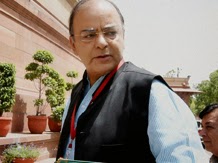 India's first International Financial Services Centre (IFSC)
at GIFT City near Gandhinagar became operational on Friday. Finance Minister
Arun Jaitley unveiled rules and regulations for this global financial hub.
The regulations are aimed at creating a vibrant IFSC on the
lines of those in Dubai and Singapore and check the flight of trading in rupee
and Indian securities to such offshore financial hubs.
IFSC rules allow companies incorporated outside India to
raise money in foreign currencies by issuance and listing of their equity
shares on stock exchanges within the IFSC, where individual and institutional investors
from India and abroad, including NRIs, would be allowed to trade.
The IFSC regulatory regime allows Indian and foreign stock
exchanges to set up separate bourses within IFSC as subsidiaries, while market
entities from India and abroad would be allowed to operate there by providing
issuance and trading in depository receipts and debt securities of domestic as
well as overseas companies.
The capital and other requirements have been relaxed for
some time for exchanges, clearing corporations and depositories to set shop in
the IFSC.
Mutual funds and Alternative Investment Funds set up in the
IFSC can also invest in the securities listed there.
Railways, NID signed
MoU to set up rail design centre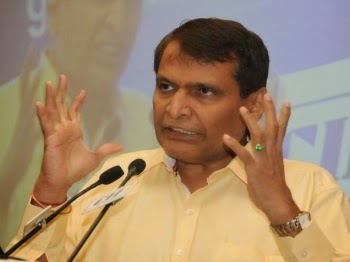 The Ministry of Railways and the National Institute of
Design (NID), Ahmedabad, will together set up a 'Railway Design Centre to
modernise passenger amenities and improve coach design.
An MoU was signed between Railways and NID on Friday to set
up the design centre at the NID campus. It will be operated with the interest
accrued on the endowment fund of Rs. 10 crore deposited by the Railway
Ministry.
The MoU will be for a period of ten years and can be further
extended.
EPFO suspended 1000
rupees minimum monthly pension scheme
Employees' Provident Fund Organisation (EPFO), the
retirement fund body, on 9 April 2015 suspended the 1000 rupees minimum monthly
pension scheme from April 2015.
The end of the minimum monthly pension provided under
Employee Pension Scheme (EPS)-95 will hit about 32 lakh pensioners.
The decision to suspend the scheme was taken because, as per
EPFO circular, there was no communication or direction from the Union
Government to continue this scheme beyond 31 March 2015.
The circular further said that the payment pension from the
month of April 2015 will be released at earlier rates, that is, without minimum
pension provision.
Union Government had issued a notification on 19 August 2014
to hike the pension amount to flat 1000 rupees per month for those who were
getting less than 1000 rupees per month as pension. The benefit of the scheme
was made effective from 1 September 2014 to 31 March 2015.
Employee Pension Scheme (EPS)-95 came into effect on 16
November 1995 and the scheme was launched under the Employees' Provident Funds
and Miscellaneous Provisions Act, 1952.
The Scheme applies to the employees of all factories and
other establishments to which the Employees' Provident Funds and Miscellaneous
Provisions Act, 1952 applies.
Under the scheme, monthly benefits for superannuation/
retirement, disability, survivor, widow(er), children is provided and the
amount of pension is based on average salary during the preceding 12 months
from the date of exit and total years of employment.
India
–
India successfully
test-fired Dhanush ballistic missile
Surface-to-Surface nuclear-capable Dhanush ballistic missile
was successfully test-fired on 9 April 2015 from a naval ship off the Odisha
coast.
The missile is a naval variant of India's
indigenously-developed Prithvi missile.
The missile was fired from an Offshore Patrolling Vessel
(OPV) of Indian Navy by the Strategic Force Command (SFC).
SFC is a part of India's Nuclear Command Authority (NCA)
which is responsible for the management and administration of the country's
tactical and strategic nuclear weapons stockpile.
BSF inducts two Mi-17
helicopters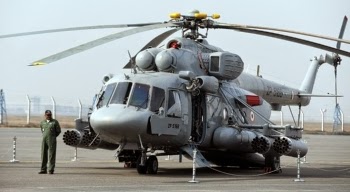 The Border Security Force (BSF) has inducted two
Russian-built Mi-17 V5 medium lift choppers to carry out air support missions
along the border and for anti-Naxalite operations in the hinterland.
The Mi-17 choppers will boost the flying capability of the BSF
troops that are deployed in some of the most arduous and inhospitable
conditions for a variety of internal security tasks, BSF officials said here.
The choppers were formally inducted into the fleet on
Thursday.
The BSF currently operates a mixed fleet of six older
MI-17s, six Dhruv Advanced Light Helicopters and a Cheetah helicopter.
The new choppers are armed with latest avionics and
night-flying capabilities that have been a long-time requirement of the BSF
which is increasingly undertaking operations in Naxal violence affected zones.
World
–
Zaki-ur-Rehman Lakhvi
walks free from Pak jail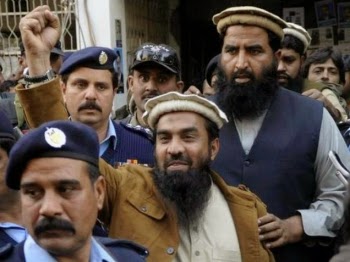 LeT operations commander Zaki-ur-Rehman Lakhvi, the 2008
Mumbai attack mastermind, on Friday walked free from a Pakistani jail after
spending nearly six years in detention.
Lakhvi was released from Adiala Jail in Rawalpindi, a day
after Lahore High Court (LHC) suspended his detention and ordered his immediate
release.
India had strongly reacted to the court's decision, saying
it "eroded" the value of assurances repeatedly conveyed to it by Pakistan on
cross-border terrorism.
Jamaat-ud-Dawa supporters were present outside the prison to
receive 55-year-old Lakhvi.
The court yesterday suspended the Punjab government's order
to detain Lakhvi under a security act and ordered his immediate release.
Earlier on Friday, Lakhvi's counsel Raja Rizwan Abbasi had
said that the government was left with no other 'legal option' but to release his
client.
India to chair 9th
IRENA meet in Abu Dhabi
India has been designated to chair the ninth meeting of the
International Renewable Energy Agency (IRENA) Council. The meeting is scheduled
to be held in June in Abu Dhabi.
India is a founder Member of the IRENA. The body is an
intergovernmental organisation that supports countries in their transition to a
sustainable energy future.
IRENA has two main governing structures. IRENA Assembly
takes decisions at Macro level and gives policy guidance to IRENA.
IRENA Council which is the main governing body of the agency
responsible for implementing various decisions of the assembly.
Seoul won WWF's Earth
Hour City Challenge to become the Global Earth Hour Capital 2015
Seoul city, the capital and largest metropolis of South
Korea, on 9 April 2015 was awarded the title of Global Earth hour Capital 2015
after it won the Earth Hour City Challenge (EHCC) of World Wildlife Fund (WWF).
The challenge saw the participation of 163 cities from 16 countries.
The award ceremony was held in Seoul, South Korea.
The city of Balikpapan, Indonesia was recognized as the Most
Loveable City for 2015 and Thane city was named as the National Earth Hour
Capital 2015 of India.
Thane named as National
Earth Hour Capital 2015 by WWF
Thane in Mumbai, Maharashtra was named as the National Earth
Hour Capital 2015 on 9 April 2015. It was named so after it emerged as winner
among the three finalists from India viz., Thane, Rajkot and Pune, in the Earth
Hour City Challenge (EHCC) 2015 conducted by World Wildlife Fund (WWF).
For its city mobility plan and solar and waste-to-energy
initiatives, Pune received a special mention from the jury. Rajkot was
felicitated for the city's performance in the field of renewable energy.
Actions of Thane city administration that helped Thane to be
named as the National Earth Hour Capital 2015 includes
Mandatory use of solar water-heating systems for municipal
buildings
Solutions such as wind-solar hybrid systems
Use of solar energy for lighting and air-conditioning
Cities plan for solar rooftop net metering-based power
generation and regular energy audits
Books
& Authors –
Book titled Suleiman
Charitra written by Kalyana Malla translated from Sanskrit to English
The book Suleiman Charitra written by Kalyana Malla was in
news because on 9 April 2015 the translated version of it Sueiman Charitra of
Kalyan Malla was released. The book has been translated from Sanskrit to
English by diplomat-writer A.N.D. Haskar.
The translated version was released by Prof. Akhtarul Wasey,
the National Commissioner for Linguistic Minorities in New Delhi.
The original book Suleiman Charitra was written by Kalyan
Malla who was an esteemed poet at the court of Lodhi prince Lad Khan in eastern
Uttar Pradesh at the beginning of 16th Century.
Malla is known to have also composed Ananga Ranga which
along with Suleiman Charitra were dedicated to his princely patron.
Obituaries
–
Former Australia Cricket
Captain Richie Benaud died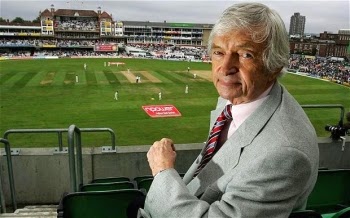 Richie Benaud, the former Australian cricket captain and
legendary commentator died in Sydney on 10 April 2015. He died after fighting a
long battle with skin cancer. He was 84.
Benaud born in Penrith, New South Wales, in 1930 was an
Australian Test cricket all-rounder and a pioneering leg-spin bowler. He became
Australia's Test captain in 1958. He retired as a captain in 1964. After
retirement from international cricket, he became a highly regarded commentator
of the game.
After retirement, he pursued his career in journalism and
broadcasting. After an impressive playing career, he became even better known
as a prolific author, columnist and commentator on cricket.
He made his first radio commentary in 1960 at the BBC from
UK, after which he moved into television. His final commentary in England came
during the 2005 Ashes series but he continued to work for Channel Nine in
Australia until 2013.
Books by "Voice of
Cricket"
Anything But (1998) Autobiography
My Spin on Cricket (2005)
Over But Not Out (2010)
Former Air Chief
Marshal of IAF Hrushikesh Moolgavkar died
Former Air Chief Marshal of Indian Air Force (IAF)
Hrushikesh Moolgavkar died in Pune on 9 April 2015. He was 95.
Moolgavkar had the honour of leading the fly-past on India's
first Independence Day on 15 August 1947, and also on Republic Day on 26
January 1951. He had led the fly-past as a Squadron Leader.
Selected and commissioned as a Pilot Officer in Royal Indian
Air Force on 30 November 1940, he was appointed as the Chief of Air Staff on 1
February 1976.
His major achievement as Chief of Air Staff was
implementation of new measures that brought down the accident rates. After
serving IAF for 38 years, he retired on 31 August 1978.
Regards
Team ExamPundit
Sponsored

(adsbygoogle = window.adsbygoogle || []).push({});
Books For 2015 Banking/Insurance Exams


EP Recommends: Practicemock Free Mock Tests