Hello and welcome to ExamPundit. Here are the Important Current Affairs of 10th, 11th and 12th November, 2015. These are Important for the upcoming IBPS Clerk exam as well as Other Banking Exams.
Finance
–
Easier FDI norms:
advantage realty cos, private banks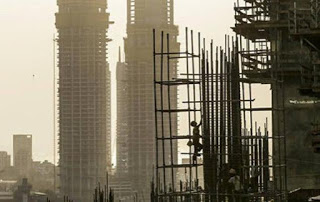 The changes in the foreign direct investment (FDI) policy
will help listed companies in the real estate and construction sector.
Removing the caps on project size, giving greater
flexibility in transfer of investments to other overseas investors and allowing
investments in completed projects will attract more investments into this
sector.
Merging the sub-limits for FPIs and foreign direct
investment in private sector banks will help those banks that are close to
hitting their FPI investment caps. They will now have higher head-room to woo
foreign portfolio investors.
The earlier 20,000 sqm cap on minimum built-up area of
projects in which FDI was allowed has now been removed.
There is also no minimum capitalisation requirement for
projects. The capital requirement was reduced to $5 million in December 2014
from $10 million earlier. The removal of these caps will allow foreign
investors to plough money into smaller projects as well. Earlier, exit was allowed
only after three years of meeting minimum capitalisation; this, too, was
relaxed last December.
Investors could also exit after completing basic
infrastructure such as roads, water supply, street lighting, drainage and
sewage, even if the lock-in period was not met. Now, the development has been
broken into different phases and exits will be linked to meeting requirements
in each phase.
Also, the lock-in for transfer of stake from one
non-resident to another has been done away with.
India
–
Telecom satellite
GSAT-15 launched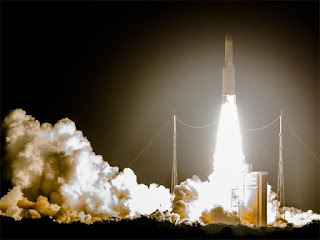 GSAT-15, the nation's newest communications satellite, was
launched in the wee hours of Wednesday from Kourou in French Guiana in South
America.
The 3,164-kg spacecraft will replace the ageing Insat-3A and
4B spacecraft that are in the same orbital slot when they expire.
Its 24 transponders in the Ku-band will mainly cater to
public and private direct-to-home broadcasters besides VSAT operators. (A
majority of private operators use capacity leased on foreign spacecraft).
GSAT-15's lone GPS-augmentation or GAGAN transponder in the
L1 and L5 bands will ensure back up for GPS-based satellite navigation across
the region.
ISRO has chosen Arianespace to launch telecommunication
satellites GSAT-17 and GSAT-18. The two satellites will be launched by Ariane 5
launch vehicles at the Guiana Space Centre, Europe's spaceport in Kourou,
French Guiana in 2016-2017.
Appointments
–
Subir Gokarn appointed
IMF Executive Director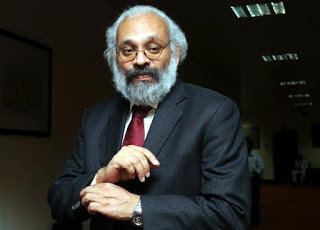 Former RBI Deputy Governor Subir Gokarn was today appointed
as an Executive Director on the board of the International Monetary Fund (IMF).
Gokarn will represent India, Bangladesh, Sri Lanka and
Bhutan on the Washington—based IMF's Executive Board, which is responsible for
conducting the day—to—day business of the multilateral institution.
The name of 56—year—old economist was cleared by
Appointments Committee of Cabinet headed by Prime Minister Narendra Modi, as
per an order issued by the Department of Personnel and Training,.
On the IMF Executive Board, Gokarn will replace Rakesh
Mohan, whose three year tenure ends this month. The order did not mention the
tenure for Gokarn. Mohan has also been a Deputy Governor at RBI. The current
RBI Governor Raghuram Rajan has incidentally been Chief Economist at IMF.
Justice AP Shah
appointed as the Ethics Officer (Ombudsman) at BCCI
Former Chief Justice of Delhi High Court, Justice Ajit
Prakash Shah, was on 9 November 2015 appointed as the ethics officer
(ombudsman) at Board of Control for Cricket in India (BCCI). He will preside as
the sole decision maker on all conflict of interest issues plaguing Indian
cricket.
The decision to appoint an ombudsman was taken at the
Board's 86th Annual General Meeting to end the problem on conflict of interest
in the Board. This is being considered as a BCCI's clean-up operation.
The clean-up operation has been triggered by the 2013 IPL
spot-fixing scandal, which was investigated by the Supreme Court-appointed RM
Lodha committee.
Sports
–
Pakistan's Younis
Khan retires from ODI cricket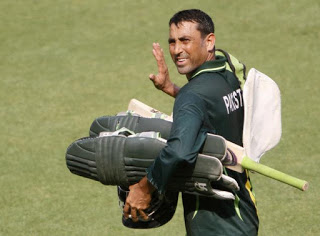 Pakistan's veteran batsman Younis Khan has announced his
retirement from one-day international cricket, saying the first day-night game
against England here today will be his last match.
The national selectors had, in a surprise move, recalled
Younis for the four-match ODI series against England after ignoring him for
this format since the World Cup early this year in Australia and New Zealand.
The 37-year-old will be appearing in his 265th one-day
international today, nearly 16 years after making his debut against Sri Lanka
in Karachi in February 2000.
Going into his last match, Younis has scored 7,240 runs with
seven hundreds and 48 half-centuries in one-dayers.
Since March 2013, Younis has been picked for only 11 ODIs,
putting a big question mark on his future in the 50-over format.
Odisha's Barabati
stadium excluded from BCCI's new Test venues
The Board of Control for Cricket in India (BCCI) on 9
November 2015 excluded Barabati stadium in Cuttack, Odisha from the list of
newly declared Test venues.
Barabati Stadium was excluded from the list after Cricket
fans hurled plastic bottled onto the ground forcing the match referees to stop
the match for some time.
The bottles were thrown during India's dismal batting
display in the 2nd T20 International match against South Africa on 5 October
2015. The visitors had won the match.
Richard Proud-chaired
Independent Commission on Doping in Sports submitted its report to WADA
Richard Proud-chaired Independent Commission (IC) on Doping
in Sports submitted its report to the World Anti-Doping Agency (WADA). The
report was submitted on 9 November 2015 in Vienna, Switzerland.
WADA launched the IC in December 2014 to investigate the
validity of allegations of doping practices, corrupt practices around sample
collection, results management, etc that implicate Russian Government agencies,
labs, athletes, coaches among others.
Days
–
World Science Day for
Peace and Development 2015 observed
The World Science Day for Peace and Development, dubbed
World Science Day, was observed on 10 November 2015 across the world. The theme
for 2015 is Science for a Sustainable Future.
To mark the day, the United Nations Educational, Scientific
and Cultural Organization (UNESCO) conducted several discussions, special
campaigns, visits to science museums for school children, etc to raise
awareness of benefits of science worldwide.
For 2015, the theme Science for a Sustainable Future is
chosen against the backdrop of 2030 Agenda for Sustainable Development as
approved by the UN.
World
–
India re-elected to
UN Commission on International Trade Law
India on 9 November 2015 was re-elected by the General
Assembly to a six year term on the United Nations Commission on International
Trade Law (UNCITRAL).
Apart from India, 22 other countries including the United
States and Pakistan were also re-elected to the UNCITRAL.
The Monday election was the fifth election that India has
won in 2015. The country also won the re-election to the UN Human Rights
Council held in 2014.
Awards
& Honors –
Indian-Origin
Community Campaigner Awarded by British PM for Charity Work
A 46-year-old Indian-origin community campaigner in the UK
has been named a "Point of Light" by British Prime Minister David
Cameron for her "fantastic" charity work and empowering young people,
including women.
Muna Chauhan was recognised for her work as a children's
charity fundraiser and empowering hundreds of women and young people to get
involved with their community as volunteers.
The award has been developed in partnership with the hugely
successful Points of Light programme in the US. It honours outstanding examples
of individual volunteering across the US and the UK.
Apart from encouraging others to volunteer, Chauhan has
helped raise over 5 million pounds for various international development
charities and NGOs.


Regards
Team ExamPundit
Sponsored

(adsbygoogle = window.adsbygoogle || []).push({});
Books For 2015 Banking/Insurance Exams