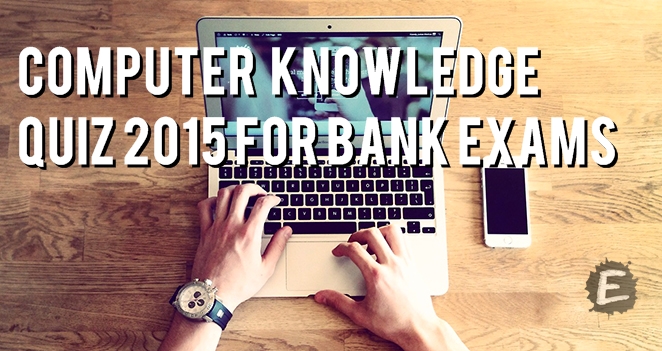 Hello and welcome to ExamPundit. Here is a set of Computer Knowledge Quiz for LIC AAO 2016.
1. Which key is used
to send a digital signature?
1) Public key
2) Private key
3) Digital key
4) Keypad
5) None of these
2. The group of
processors combined together to create a program is referred to as
1) Multiprogramming
2) Multitasking
3) Multiprocessing
4) Thrashing
5) None of these
3. Which program
searches the fault of any software?
1) Debug
2) Inverse
3) EBCDIC
4) LOG
5) None of these
4. What is the
default paper size of a word document?
1) A4
2) Letter
3) A3
4) Both 2 and 3
5) None of these
5. A device that is
connected to the motherboard is
1) called an adjunct device
2) called an external device
3) connected by using a ribbon cable
4) called a peripheral device
5) None of these
6. Which of the
following is used to find an individual item in a file immediately?
1) File allocation table
2) Sequential access
3) Direct access
4) Directory
5) None of these
7. In Excel, charts
are created using which of the following options?
1) Pivot table
2) Chart Wizard
3) Pie chart
4) Bar chart
5) None of these
8. Which device is
used to access your computer from another computer or for talk over phone?
1) CD-Rom Drive
2) Hard Drive
3) RAM
4) Modem
5) None of these
9. Which of the
following is the name of the software which is used for sending or receiving a
message?
1) Telnet
2) Browser
3) Messenger
4) Operating system
5) None of these
10. Which of the
following software applications would be most appropriate for performing
numerical and statistical
calculations?
1) Document Processor
2) Database
3) Graphics Package
4) Spreadsheet
5) None of these


Regards
Team ExamPundit
Sponsored

(adsbygoogle = window.adsbygoogle || []).push({});
Books For 2015 Banking/Insurance Exams