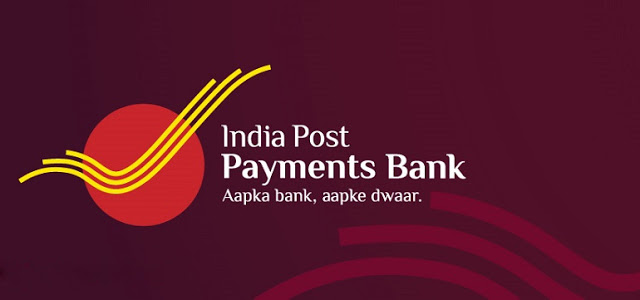 Hello and welcome to exampundit. Here is a Banking Awareness article on India Post Payments Bank. The article has all the information about IPPB regarding the Account Types, Corpus, Branches, Task Force related to the inception etc.
The India Post Payments Bank (IPPB) has been recently incorporated as a Public Limited Company under the Department of Posts with 100% GOI equity. First branch of IPPB inaugurated on 30th January, 2017 at Raipur and Ranchi.
The Cabinet, on June 1, 2016, had cleared the proposal to set up the India Post Payments Bank with a corpus of ₹800 crore and 650 branches.
The ₹800 crore will be made available in the form of ₹400 crore of equity and ₹400 crore grant.
Tagline is Aapka bank, aapke dwaar.
IPPB will offer demand deposits such as savings and current accounts upto a balance of Rs 1 Lac, digitally enabled payments and remittance services of all kinds between entities and individuals and also provide access to third party financial services such as insurance, mutual funds, pension, credit products, forex, and more, in partnership with insurance companies, mutual fund houses, pension providers, banks, international money transfer organisations, etc.
After State Bank of India, India Post has the largest deposits valued at ₹6 lakh crore.
T. S. R. Subramanian task force is related to India Post Payments Bank.
Almost 5000 entries received from citizens for the logo and tagline contest as IPPB becomes India's first ever financial institution to crowd-source its brand identity.
IPPB offers 3 distinct accounts, tailored to suit the requirements of people everywhere.
Regular Account – Safal
Basic Savings Bank Deposit Account (BSBDA) – Sugam
BSBDA Small – Saral
Features:
Eligibility: Anybody 10 years and above with KYC for Safal and Sugam and Anybody 10 years and above without any KYC for Saral.
Initial minimum deposit requirement – 100 for all accounts.
Minimum account balance – No minimum balance for any account.
Maximum balance – ₹1 lakh for both Safal and Sugam and ₹50,000 for Saral.
Annual Interest Rate – 5.5%
The four key features of IPPB are:
FINANCIAL LITERACY: Wealth creates wealth. Even a little saving can go a long way if channelized correctly. With trustworthy advice and services designed to include everybody, income can be invested correctly, more can be saved, and people can start moving forward, faster. IPPB aims to make India prosperous by ensuring that everyone has equal access to financial information and services, no matter who they are, what they earn and where they live.
STREAMLINING PAYMENTS: Beneficiaries can access income from government's DBT programs like MNREGA wages, Social Security Pensions and scholarships, directly from their IPPB bank account with near zero friction. They can also pay their utility bills, fees for educational institutions and many more from the same IPPB account. It ensures that wherever they are, they can make the most of financial opportunities available to them.
FINANCIAL INCLUSION: Millions of Indians don't have access to banking facilities. They cannot avail of government benefits, loans and insurance, and even interest on savings. IPPB will reach the unbanked and the under-banked across all cross sections of society and geographies. Services offered by IPPB will help them take the first step towards prosperity.
EASE OF ACCESSIBILITY: IPPB is powered by the very postmen who deliver our letters. With over 1.54 lac post offices across the country, India Post enjoys the trust of Indians everywhere. The postal delivery system will make IPPB, India's most accessible banking network. IPPB will also offer services through internet and mobile banking, and prepaid instruments like mobile wallets, debit cards, ATMs, PoS and MPoS terminals etc.
Sponsored
googletag.cmd.push(function() { googletag.display('div-gpt-ad-1487064173474-0'); });
Regards
Team ExamPundit