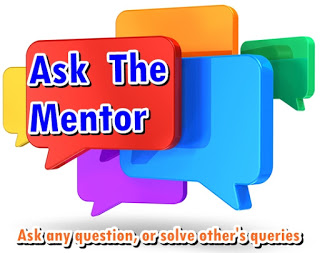 Hello and welcome to ExamPundit. Here is the Daily Page where you can ask any question related to you Exam, Materials, Career or anything.

If you have any query regarding our Materials, Exam preparation Tip or any Unresolved Problems(which are not copied from other portals), just drop it in the comment box.

In case you have answers for someone else's query, please resolve it asap.

Mentor from Aspirants: Nisha Gautam
Mentor from Exampundit: Anubhab
Mentor from Aspirants [NEW] – Gaurav Monga
Mentor from Aspirants [New] – Optimus Prime
You can mail your interview experience at admin@exampundit.in

Keep Going! Difficult roads lead to beautiful Destinations.