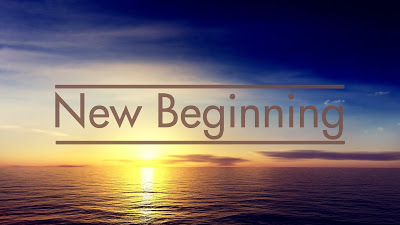 Hello and welcome to ExamPundit. Here is an awesomely inspiring article shared by Aries Fire.


A NEW
BEGINNING
(" I
PROMISE , I WILL NOT GIVE UP TILL I SUCCEED ")
"To make your dreams come true, climb so high up
in the clouds, so that you don't hear the world shouting "COME DOWN "
In
1914, Thomas Edison, at age 67, lost his factory, which was worth a few million
dollars, to fire. It had very little insurance. Edison watched his lifetime
effort go up in smoke and said, "This is very important disaster. All our
mistakes are burnt up. Thank God we can start anew." In spite of disaster,
three weeks later, he invented the phonograph. WHAT A WAY OF ATTITUDE TOWARDS
LIFE
Hennery
fords bankrupt at the age of 40yrs and many examples
So
what u think these all are failures in life, no they face failures 100 times
and stand up 200 times, and you know what is most difficult work physical or mental,
answer is physical now question is that have u work like a labour or u sell
vegetable in morning to evening your answer is no, they work for one
time food they work for children schooling, only because they are uneducated
and they don't want future generation also face this condition. So we are lucky
enough we only have to study, we are lucky in case of parents.
SUPPOSE
ON YOUR STUDY/SUCCESS YOUR WHOLE FAMILY DEPENDS AND IF YOU FAIL SO WHAT WILL
YOU DO, YOU KNOW WHAT IS MOST IMPORTANT
IN OUR LIFE IS OUR PARENTS AND OUR LOVEONES. AND WHAT WILL BE A BIG DAY FOR OUR
LIFE:
"
WHEN
YOU WILL SEE HAPPINESS , SMILE ON
OUR PARENTS , BROTHERS , SISTERS FACE , AND THE REASON BEHIND THAT IS YOU " I
THINK FOR THIS MOMENT WE WILL FORGET OUR 10000 FAILURES / STRUGGLE .
Your one positive/negative decision changes your life and also ruined
your life
Most of us are struggling from many years,
and most of us fail from very marginal points, because we concentrate on output
not a fundamental issue, that this story tells
Once upon a time
there were two men in a wood-chopping contest. They were tasked with
chopping down as many trees in the forest as they could from sun-up to
sun-down. The winner would be rewarded with both fame and fortune.
From morning till
noon, both men steadily chopped and chopped. By noon they were neck and
neck, but then one man took a break and stopped chopping. The other man
saw this and thought to himself: "The
lazy fool, he's probably taken a break for lunch. He's given me a chance to get
ahead of him and I will without doubt win this contest!"
A while later the
man got back to work. As the day continued he chopped more trees than his
hard-working (and hungry) competitor and by mid-afternoon he had taken a clear
lead.
When sundown
came, the man who had taken the break at noon had chopped almost twice as many
trees as the other man, who was drenched in sweat, hungry and exhausted.
"How did you beat me?" he asked
puzzled. "You were lazier than I and even took a break for lunch!"
"Ah," said
the other man, "I did take a break,
but it was during that break, that I sharpened my axe."

Moral of the story
Taking time out to sharpen your
axe is worth many hours of hard toil.
"Give
me six hours to chop down a tree and I will spend the first four sharpening the
axe." Abraham Lincoln
So clearly shows that the issue ,
we focus on to build tajmehal directly
but we neglect the raw material, foundation. Why because only of our
overconfidence " muje toh aata hai yeah
, are fhir se wahi padna hai kya leave it pada toh hua hai, are iss ques ko toh
mai exam mai chutki mai kar lunga and many more excuses .( if your axe is not sharpen so how u cut so many
trees.)
""I WIIL DO" THIS IS CONFIDENCE,"ONLY
I WILL DO" THIS IS OVER CONFIDENCE'
"Once
a day teacher ask the students how will you shorten this 10 cm lines , out of
40 students 39 students rub the line and make it shorter , but only one and
last student draw a another line of 15cm ."(This makes a difference
between loser and winner)
You can't kill your competitor
knowledge but u exceeds/ gains your knowledge than your rival and this is only
in your hand.
Live like a child
Have
u seen a small child or have u remember your childhood stage
, remember as a child if we want /like some toys ,chocolate so at any cost whether it is right or wrong
for us , and until we try that at last our parents purchase for us . This is child stubborn behaviour. and many more example whether it is homework , drawing they trying and trying until they complete
the work why BECAUSE CHILDREN DOESNT
CARE ABOUT SUCCESS AND FAILURE , they
only enjoy their work. Unfortunately now days we are so busy in life problem
that we forget that small child who is always hide in our body. So what:
So again one more time we trying to live our
life like a children , show your
stubborn behaviour against your aim/goal/dreams
and put your continuous
effort until your dreams come true , forget about success and failure , put your 100% in your study/work ,
success comes with you automatically and with big salute and with
rainbow colours .
Now come to our body
regulator that is our around 3 pound BRAIN: let's see how it is work
if you do not want to do any work
/ not willing to go somewhere / not willing to appear in paper our chota sa
mind give you 1000 reasons that you are right, (like this work not for you,
this place is boring, and this paper is very tough hamara toh sawaal hi nahi
banta) and still continuous u never think aise aise wajah le ayega ki pucho
mat…..
And if you want to do any work at
any cost that our mind gives only one reason that is yes u will definitely crack
it
"if u want to success there is only one reason and
if u want to give excuses there are 100 reasons"
मंजिल मिल ही जायेगी एक दिन भटकते भटकते ही सही ! गुमराह तो वो हैं, जो घर से निकलते ही नही!
खुशियाँ मिल ही जायेगी एक दिन, रोते रोते ही सही ! कमजोर दिल के है वो , जो हँसने की सोचते ही नही!
पूरे होंगे हर वो ख्वाब , जो देखे हैं अंधेरी रातों में! ना समझा है वो ना समझेगा कभी , जो डर से पूरी रात सोते ही नही !
Don't think about future , don't
think about months/ years , just concentrate on the twenty four hours in front
of you and do anything what u can to get closer to where to want to be and most important don't look to your past (
you never drive / walking if you looking
to your back road )
Just concentrate on opportunities
whether it is small or big , and this is game of life ( your futures generation future depends on you ) people think that you are failure but you
understand the life game ,you understand failing in one examination doesn't
means fail in life game , nobody in this world
defeat you( including you) until you leave this life game ground. Your
dream doesn't have an expiration date. Take a deep breath and try again.
Life must go on whether you are
happy or sad, whether you are winner or loser , but your way of observation towards life
change your whole life scenario………..
You
know what the hurting word in our life is "if
only I had given a little extra "and
believe me this word pinches you whole of your life in day and night.
"""DON'T
WORRY GOD IS NEVER BLIND TO YOUR TEARS, NEVER DEAF TO YOUR PRAYERS, AND NEVER
SILENT TO YOUR PAINS. HE SEES, HE HEARS AND HE WILL DEFINATELY DELIVERS"".
"" AND DONT FORGET LATE IS ALWAYS
BETTER THAN NEVER""
All of my friends who wins the battlefield a big
congratulation for new life , and those who are still in the battlefield only few lines to say :
"रख हौसला वो मंजर भी आयेगा , प्यासे के पास चलकर समंदर भी आयेगा !
थक कर न बैठ ये मंजिल के मुशफिर मंजिल भी मिलेगी, और मिलने का मजा भी आयेगा !"
"Please never give up on your dreams its wait is little bit difficult
but regret is forever "
Regards
ARIES FIRE
(I am not motivator I am just aspirant like you)
Regards
Team ExamPundit
Sponsored

(adsbygoogle = window.adsbygoogle || []).push({});